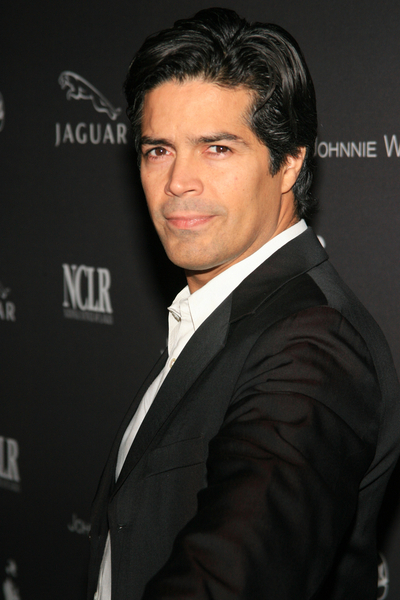 "NYPD Blue" actor Esai Morales' ex-girlfriend is accusing the actor of intentionally giving her herpes. Elizabeth Mazzocchi filed a lawsuit on Thursday accusing Morales of "'intentional and negligent transmission of a sexually transmitted disease, assault, battery and breach of oral contract.'" In the suit, Mazzocchi claims that Morales knew that he had herpes, but chose not to tell her. This resulted in "'an incurable disease that will have associated medical expenses, pain and discomfort for the rest of her life.'"
According to the lawsuit Morales moved into Mazzocchi's L.A. home in March 2006. Mazzocchi began acting as his manager around that time as well, forfeiting other career opportunities for herself. She also claims that Morales began abusing her shortly thereafter, and raped her in their home on May 19th, 2006. She also claims that he continually kicked and punched her throughout the course of their time together. Under the Health and Safety code, Morales has a legal obligation to inform any potential partners that he has an STD.
The suit doesn't say how much Mazzocchi hopes to be awarded; only that it is in excess of the jurisdictions of the court. She's retained Gloria Allred as her attorney, which means she must be fighting mad and trying her case in the press. Allred is a celebrity lawyer, and is on TV more than George Bush. Or close to it. It'll be interesting to see how this all plays out, and how much money Mazzocchi is awarded, if she wins. Though in all likelihood, Morales will probably settle, to avoid so much bad publicity. I know in some jurisdictions knowingly exposing someone to an STD is a criminal matter, though I'm not sure that's the case in L.A. I wonder if that factored into her decision to handle this in civil court?