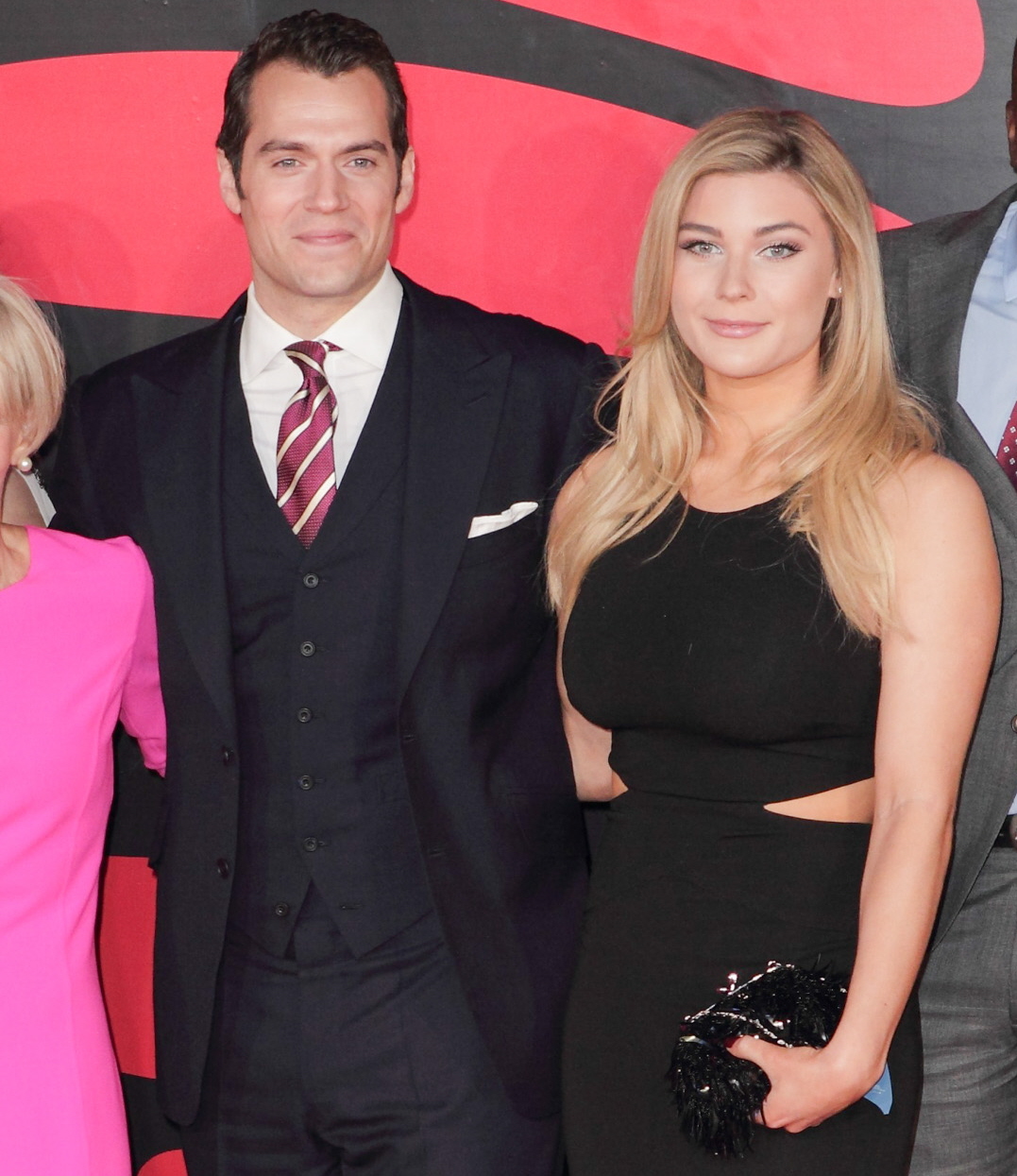 Henry Cavill is 32 years old. His girlfriend, Tara King, is 19 and a freshman in college. Tara takes a lot of time off from school to attend events with Henry, like the Vanity Fair Oscar party, or the BvS premiere, or some random events in Asia. To be completely fair, Henry has made an effort to make his relationship seem less creepy – he's not hiding her away, and he talks about her openly in interviews, praising her strength and even claiming that she "protects" him from all of the bulls—t that comes with being Henry Cavill. So would it be weird to hear that Cavill is thinking about marrying her? No. But it does surprise me that a 32 year old man would give his 19-year-old girlfriend a pre-engagement ring. As in, he gave her a PROMISE RING.
Henry Cavill has no intention of letting Tara King go. Sources tell Star that Henry has given Tara, 19, a sapphire promise ring to wear until he replaces the rock with a diamond engagement ring after she graduated from Bristol University.

"They're in no rush to tie the knot," says a source close to the actor, who met the art history major at a London nightclub last year, "But Henry wanted Tara to have something, a symbol of how serious he is about spending the rest of his life with her."
[From Star Magazine, print edition]
If you want to buy your teenage girlfriend some jewelry, God bless. I kind of think Tara deserves some nice jewelry after "protecting" Henry so well over these past six months. But don't call it a f—king promise ring. It's not 2005. And we're not in middle school. Act like a big boy and buy her some lovely jewelry and tell her that you love her, end of story. Don't get "pre-engaged" or make a "promise" to be together forever like a Twihard.
Photos courtesy of Getty, Fame/Flynet and WENN.