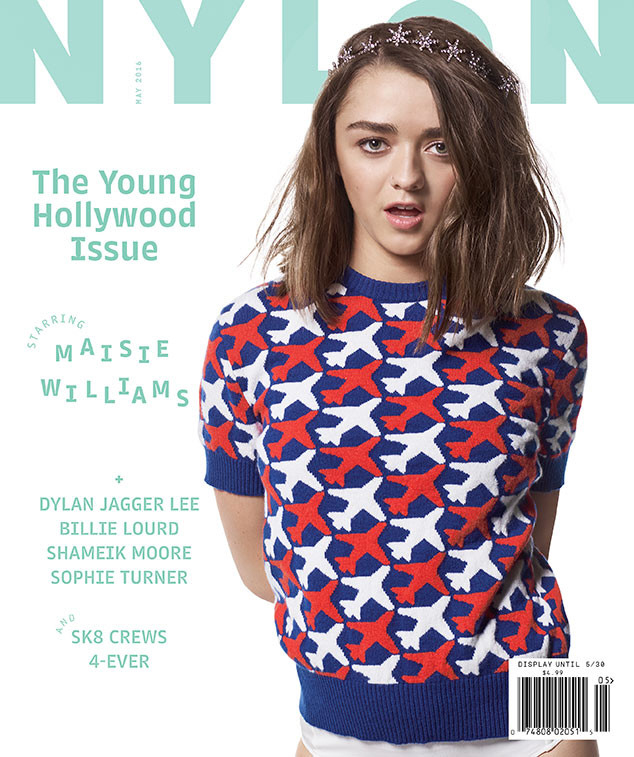 I hate that Nylon used this open-mouth photo for their cover star, Maisie Williams. She's cute as hell, but I feel like this was an attempt to show her in some sexy Manic Pixie Dream Girl way and it just makes me uncomfortable. That being said, I LOVE that sweater. That sweater is cute as hell. Anyway, Maisie is promoting the new season of Game of Thrones and she chats with Nylon about her boyfriend, what she owes to the fans, and whether Shailene Woodley got it right about sexuality.
The impossibility of perfection: "I used to [present] a version of myself that was very clean and neat, and then I thought, 'What's the point?' That's the worst role model to be—to be someone else. Being perfect is a bit disheartening."

She doesn't owe anyone anything: "I still don't feel like I owe anyone anything. If I don't want a picture one day, I don't have a problem saying no. I know some people get really weird about that, like, 'You're so mean.' But if I was really in love with someone, I wouldn't just want a picture. I would want to hang out with them."

On GoT's many controversies: "Yes, it is disturbing watching a woman get raped on-screen, but it's also disturbing watching kids getting killed, babies getting killed, horses being killed, basically everything you can think of on the show being killed, murdered, tortured."

She's not going to settle: "I'm so grateful that the first job I ever landed taught me to never take a role that was 'less.' I've had the opportunity to play a lot of actors' dream role—I don't want to ever settle."

She has a boyfriend! "He's really sweet. I feel like I'm in love right now, but I don't know what I am going to feel like down the line. That's why I am kind of closed-minded about marriage—I don't even know if I want to get married."

Her sexuality: "I've never sat up and thought about my sexuality for hours. It's like what Shailene Woodley said: 'I fall in love with personalities and not people or genders.' I have no problem with anyone who would want to be labeled, but I also think that it is no one's business."
"I fall in love with personalities and not people or genders" – I do feel like that's a very Millennial-Generation thing to believe in these days. But I like that Maisie says that for some people, labels are fine and other people, not so much. And it is no one's business, and if magazine writers are asking a 19-year-old about her sexuality, that too makes me pretty uncomfortable. What do you think about her attitude with fans? I think it's healthy, for the most part… she's got fans, and Arya has fans and then there are the GoT fans and I would imagine some of those people can get pretty creepy. So she's not a people-pleaser and she feels she has the right to say no. Good for her.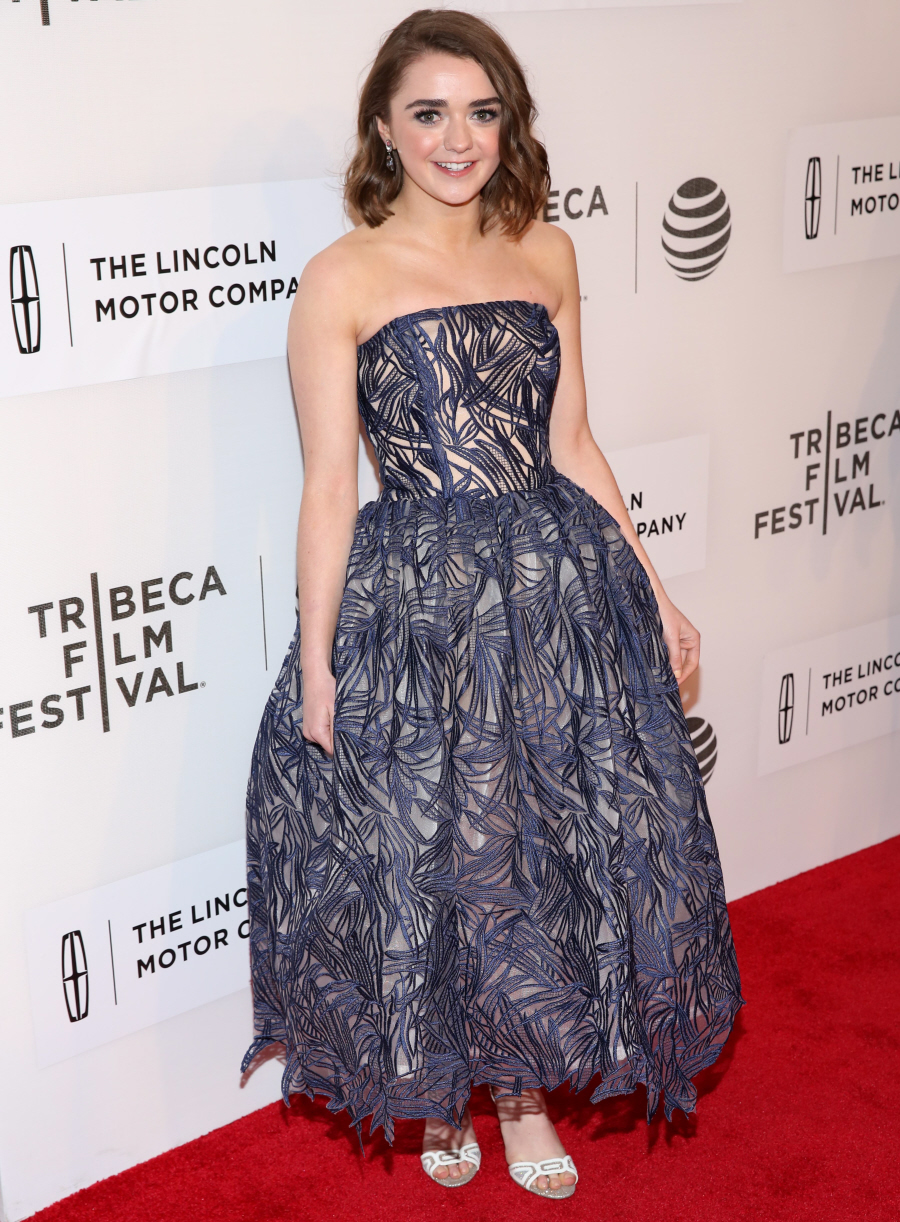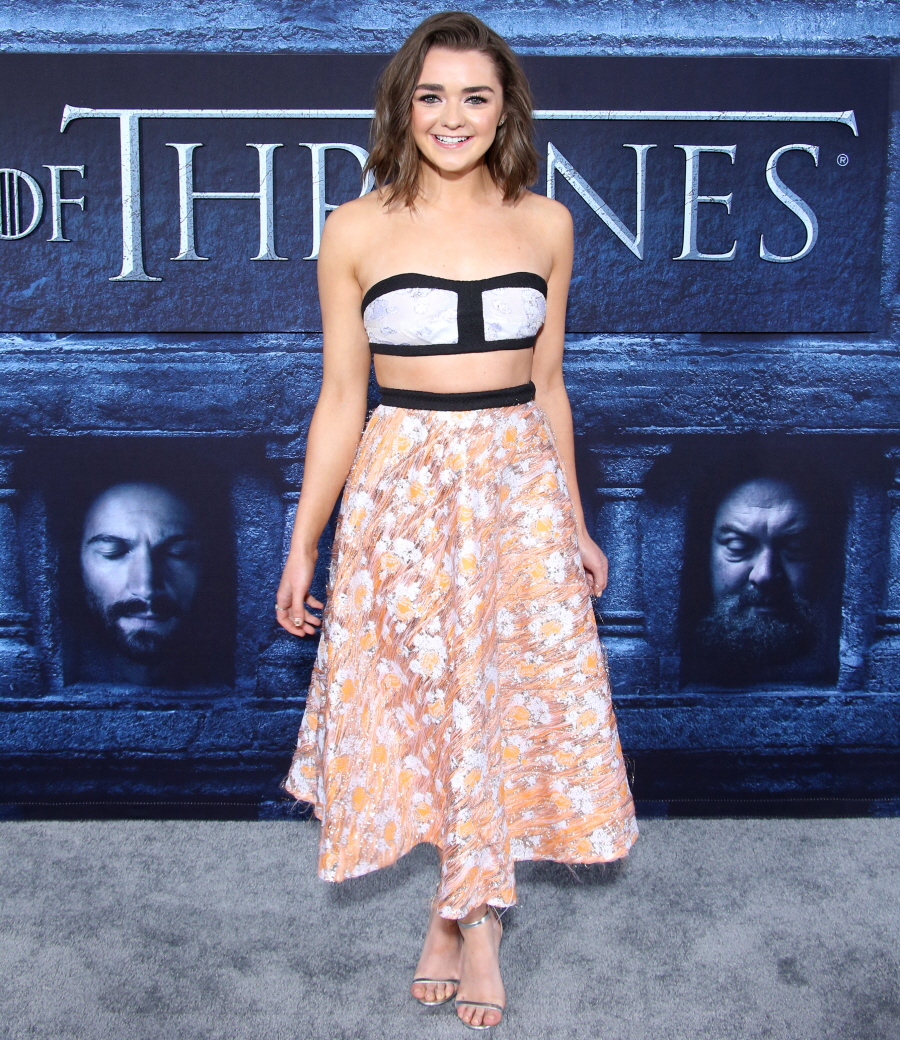 Photos courtesy of WENN, cover courtesy of Nylon.