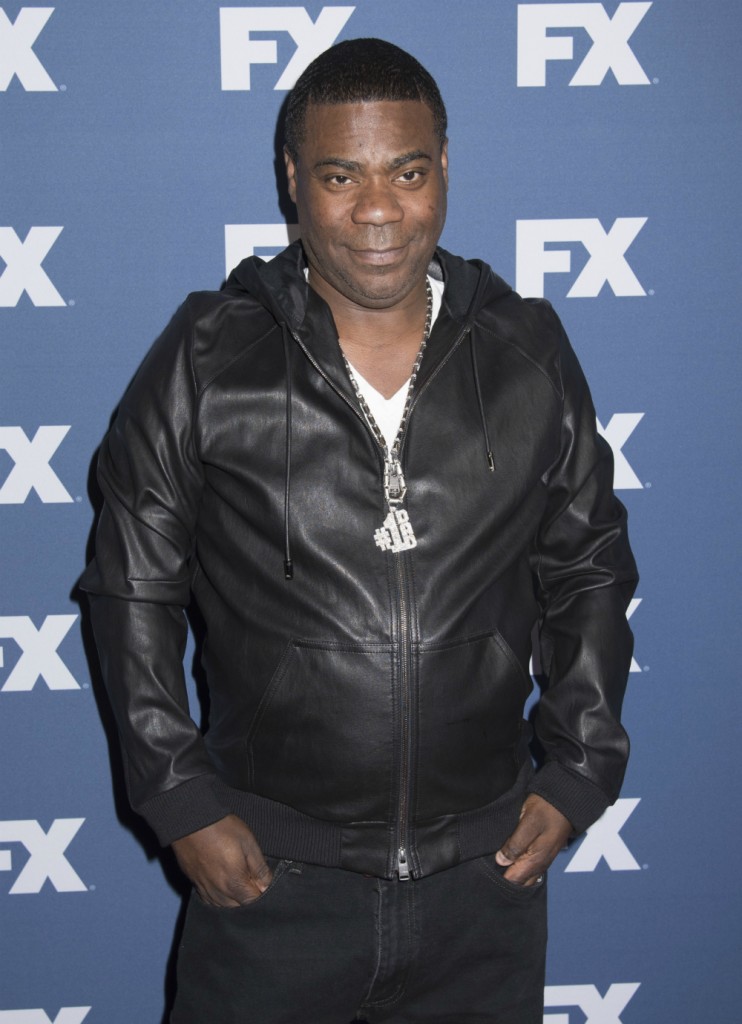 Two years ago Tracy Morgan was a passenger in a horrific car accident that claimed the life of his comedy mentor Jimmy McNair. Tracy spent two weeks in a coma, suffering severe brain trauma in addition to several broken bones. It was not expected for Tracy to survive, let alone live outside of a semi-vegetative state. But Tracy has made a remarkable recovery and been able to return to his comedic career. In June 2015, Tracy told Matt Lauer he couldn't wait to return to comedy but he wasn't well enough yet, adding, "I'll get back to making you laugh. I promise you." Making good on his promise and then some, last Saturday Tracy performed a show for the staff of Robert Wood Johnson University Hospital who saved his life.
Tracy Morgan took the stage on Saturday night for a very special show. He performed for the doctors and nurses who cared for him following a serious accident in 2014.

"Last night was one of the most special nights of my life," Morgan told People magazine. "To be standing on stage with the people that saved my life in the audience was an overwhelming experience. I will never fully be able to thank the doctors, nurses, first responders and everyone else that got me back on that stage enough."

In June 2014, a tractor-trailer collided with Morgan's minibus on the New Jersey Turnpike. The crash killed Morgan's friend, 62-year-old comedian James McNair.
Morgan, who was rushed to Robert Wood Johnson University Hospital in New Brunswick by helicopter, suffered a serious brain injury and several broken bones. He was in a coma for about two weeks.

On Saturday, the "30 Rock" actor performed a concert at the State Theatre, located just 2 miles away from the hospital.

"These people are heroes and I love them all from the bottom of my heart," Morgan said about the medical professionals gathered at the event. "The only good thing that happened on that horrible night was that I was close to Robert Wood Johnson Hospital when the accident happened. God bless them all."

Morgan has previously shared his gratitude to the staff of the hospital. In an emotional interview with Matt Lauer on "TODAY" last year, Morgan said he owed his survival and recovery to them.

"When I first came out of the coma, I was a mess," Morgan said. "I would curse out every day, I'd throw things at [my nurse], and the only thing she'd say me was everything was going to be all right."
A very long time ago, I almost lost a relative who was far too young to die. We were camped in the ICU from his coma until the time he was able breath on his own. I could still list each of those doctors and nurses names; you just cannot put words to your gratitude to these people. Especially given Tracy's last quote about cursing them out. The grace they show under fire from a belligerent patient should make them eligible for canonization.
All proceeds from Tracy's show were donated to the Robert Wood Johnson University Hospital. At the end of his show, Tracy asked for the house lights to be turned on and that everyone who helped save his life share in his standing ovation. Tracy told Oprah last year, "My sense of humor was my gift that he gave me to survive all the hardships of my life. And I just feel like this: If I can make you laugh and forget about the things that you're going through for a minute, then, you know, I love that. If I couldn't do that anymore, I don't know if I would want to live." Making it all the more touching that Tracy gave the thing he lives for to those who helped him live.
.@RealTracyMorgan puts on emotional special performance for doctors, nurses who treated him https://t.co/pCcctaIRWR pic.twitter.com/lJlqdbNTDZ

— People Magazine (@people) April 17, 2016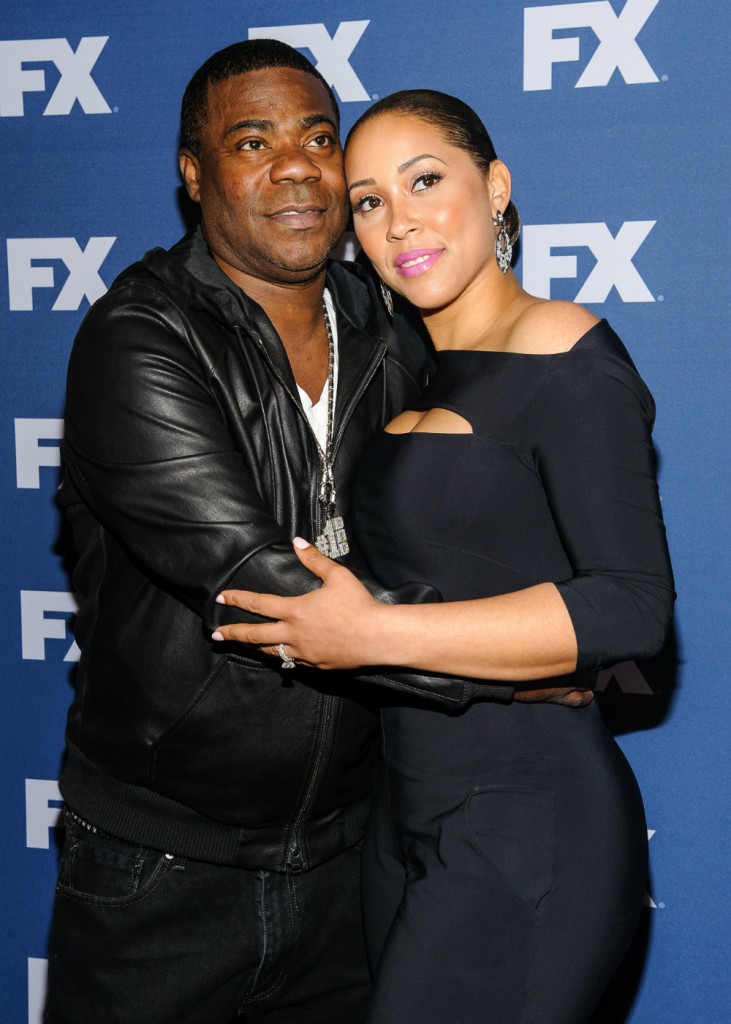 Photo credit Twitter, WENN Photos and Getty Images