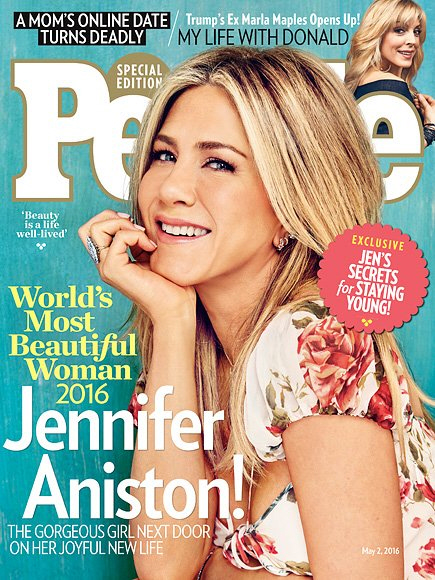 While this surprised me, it shouldn't have. Jennifer Aniston is promoting the Garry Marshall film Mother's Day, which looks terrible but will be catnip to the so-called Minivan Majority. And Aniston is one of the most popular celebrities with that demographic too, so there you go. That's how Jennifer Aniston gets named People Magazine's Most Beautiful Woman for 2016. This is Aniston's second time around as Most Beautiful – her first time was in 2004, when she seemingly "had it all." She was finishing up a decade-long run on Friends, she was married to Brad Pitt and she was about to make a major transition to film. Plus, People Magazine thought she was about to have babies at any moment. And now, a dozen years later, Jennifer is married to Justin Theroux, a man who dumpster-dives for home décor and wears JORTS in Cabo.
You can read Jennifer's full People Magazine interview here, and you can see People's full "Most Beautiful" package here. This year's list includes Reese Witherspoon, Sofia Vergara, Keke Palmer, Selena Gomez, Meagan Good and Carrie Underwood. Some highlights from Aniston's cover interview:
She was "very flattered" to be chosen: "I thought, 'Oh my God,' there was this sort of very excited, teenage-y kind of moment."

Mindful of diet: "It's funny, it's a really quick transition from not a care and now all of a sudden, we've got to really be mindful of what we put inside our bodies. And how we sleep and take care of ourselves. You can get away with a lot in your 20s."

Being told by her agent that she was "too chubby" in her 20s: "I was like, 'What?!' But my diet was terrible. Milk shakes and French fries with gravy [laughs]. It was a good thing to start paying attention."

Being married to Justin Theroux brings her the greatest joy. "He makes me laugh. He's so interesting and so interested. He's unbelievably talented in more areas than one and he's just a good man."

The importance of contouring: "When I was in my 20s, my face was almost a complete circle. So I really needed contouring. And now I'm slowly chiseling away, wishing I had that round face back."

She wishes she had tried a pixie cut when she was younger: "If I knew I could instantly push it back. I'm very curious to see what I would look like with really short hair. But I'll never do it. Never. I'm a long hair girl. It's like a security blanket."

So how does Aniston define beauty? "Inner confidence. Peace. Kindness. Honesty. A life well-lived. Taking on challenges and not feeling shame for things that haven't gone the way you felt they should have. And not feeling like a failure or allowing people to critique your life and make you feel like you've failed at something. That's just toxic noise."
Sure. It's fine. I don't really have a problem with this, especially since it's not like it came out of nowhere – this is so clearly cross-promotion for her film, and so be it. It is what it is. Incidentally, GossipCop actually swooped in on People Magazine's exclusive again this year. GossipCop has done that several times over the past five years, and even GossipCop makes this cover sound like it's just People Magazine doing cross-promotion for Mother's Day.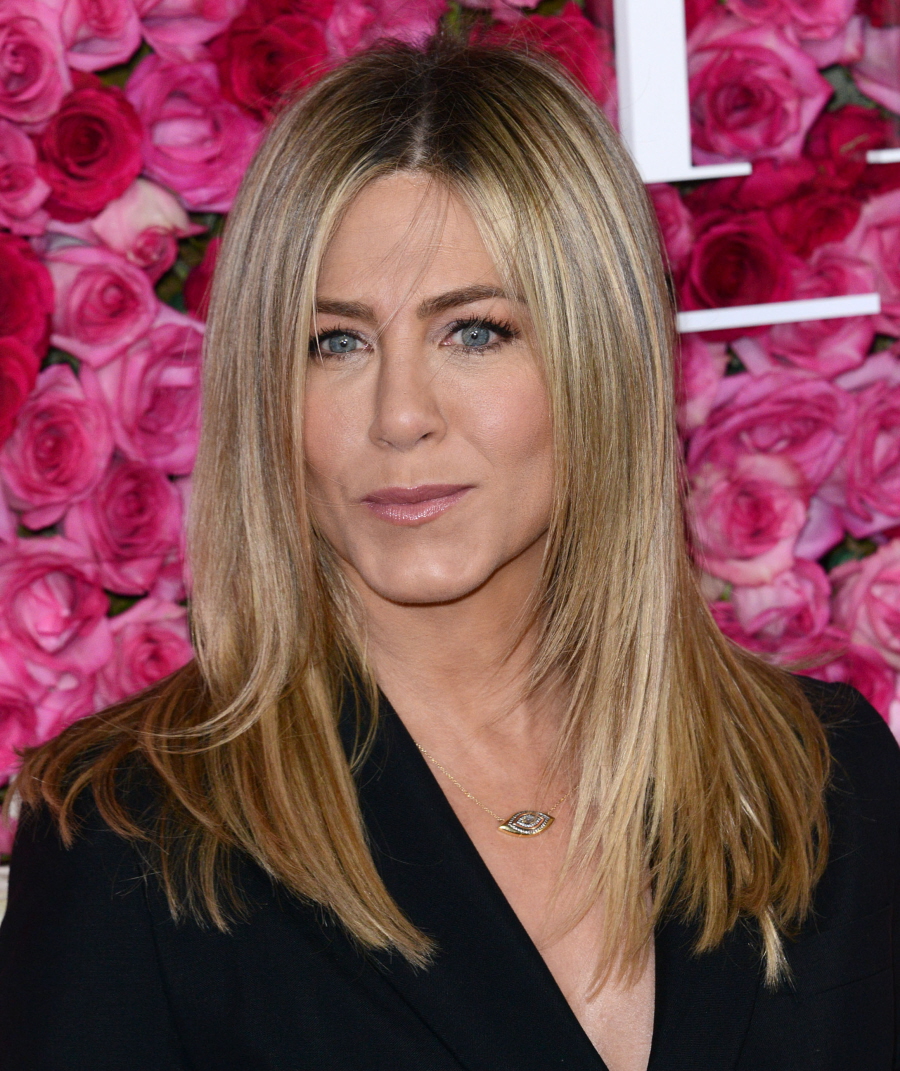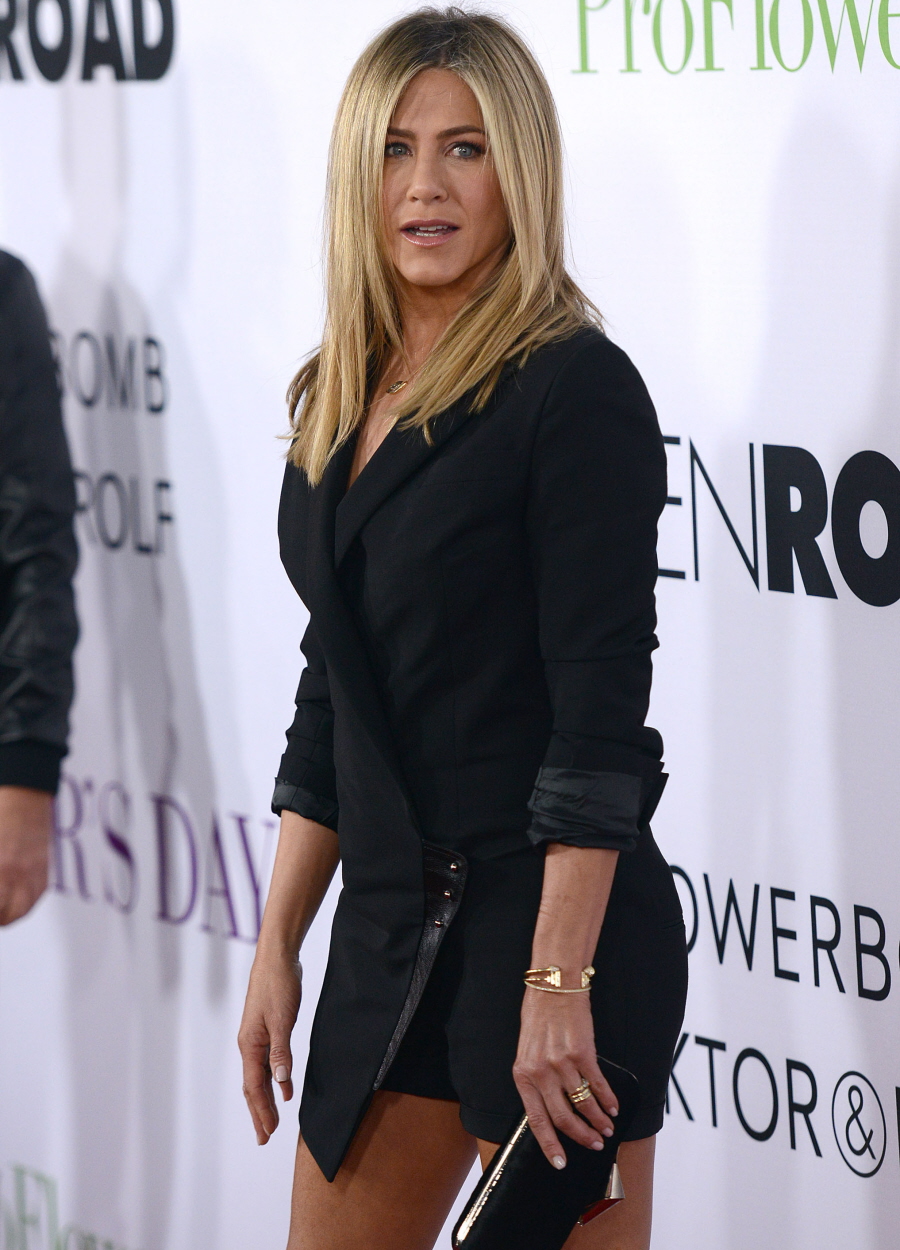 Photos courtesy of Fame/Flynet and People Magazine.