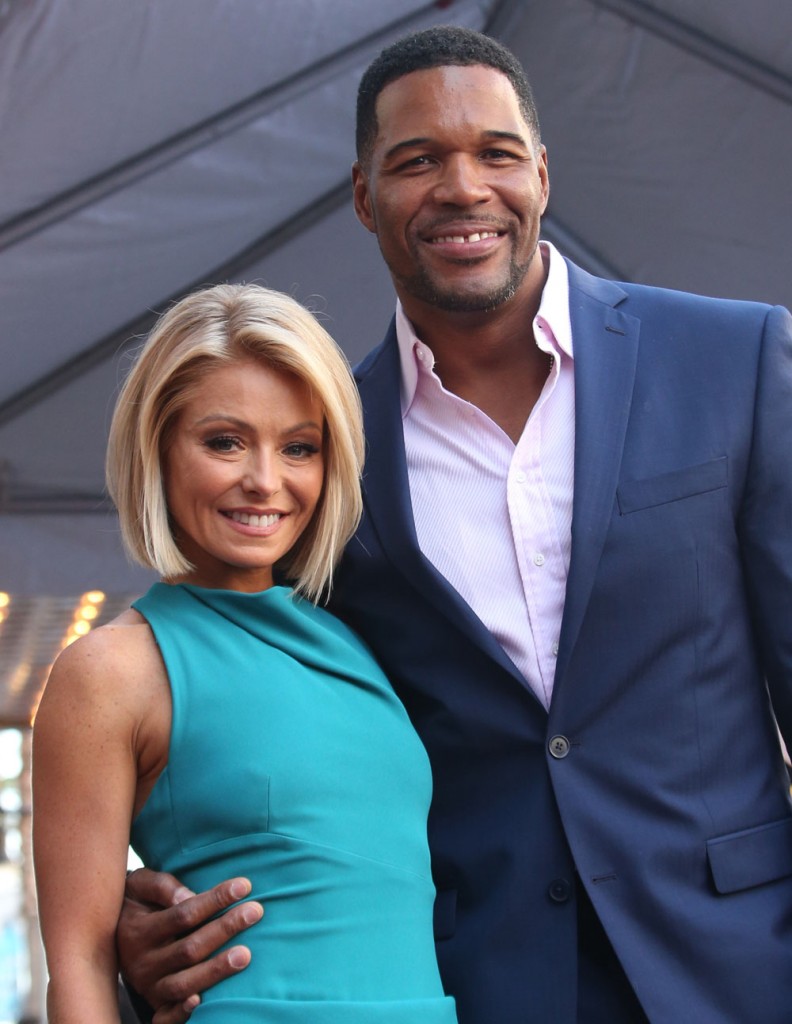 Michael Strahan has co-hosted Live! with Kelly Ripa for nearly four years now. Kelly has been on the show for fifteen, since Kathy Lee Gifford left and she co-hosted with Regis Philbin, who retired in 2011. (He's still kicking at 84, I just checked.) So you would think that Kelly would be one of the first people to learn that her longterm co-host was leaving the show to join Good Morning America. According to outlets including TMZ, E!, and People that wasn't the case and Ripa found out via a memo to the entire network like everyone else. No one at her workplace, not even Strahan, gave her a heads up and she was understandably "livid." According to E! Strahan couldn't tell Ripa because network execs told him not to.
About an hour after LIVE! With Kelly and Michael aired Tuesday, an internal memo at ABC revealed he would be leaving the show by summer's end to work on Good Morning America full-time. His co-host, Kelly Ripa, did not receive a heads up. In fact, E! News has learned that executives broke the news to her just after the show finished taping—around the same time everyone else first heard about it. "She was livid," a source says exclusively. "It wasn't pretty."

Strahan joined Ripa and others in the meeting. "He wanted to be there. He didn't have to be, but he didn't want to have her hear it and not be there," the source says. "He tried to do the stand up thing." Strahan, who replaced Regis Philbin in 2012, has been a correspondent on ABC's Good Morning America since 2014. When executives decided to move him to the news show full-time, they intentionally kept Ripa and others key staff members in the dark to prevent leaks. "That was a network decision," the source says, adding that it was a carefully executed plan. "It wasn't an overnight decision and took some time to put it in place."

Strahan didn't have a say in the matter.

"He's not the boss," the source tells E! News. "He is an employee of the network."
That's a weak excuse that network execs they were worried about leaks. They could have at least told Kelly, that would have only been fair. People confirms E!'s version of events and adds that Kelly "went crazy."
TMZ is reporting that while it's true that Strahan was under orders not to tell Ripa, "Kelly and Michael don't get along" and Ripa feels like "he's disrespectful to her and is full of himself." In an earlier story, TMZ revealed that ABC is considering canceling Live and adding a third hour to Good Morning America, which is facing stiff competition from The Today Show.
Ripa did not host Live! on Wednesday and was replaced by Ana Gasteyer. Sources tell US Magazine that Ripa took a sick day. Strahan had some nice things to say about her, and about his time on Live, at the end of the show, but who knows if he's paying lip service.
People has a source close to Strahan who says that "He very much wanted to do the right thing" by telling "her in person and [giving] her months notice" but that he couldn't. Strahan is said to be "hurt by her reaction" and "the very public way she's handling this." Their source added "You can't not show up for work. If you're going to have a meltdown you don't do it publicly." It's not public! Kelly didn't show up for work. She didn't tweet or Instagram anything. She may have gotten mad at work but she didn't make her response public, she just took time off, as is her right.
It looks like this show is about to get canceled and like they put off telling Ripa until it was absolutely necessary. People is reporting that it's unknown when Kelly will return to the show. A source tells them that Kelly plans to stay out this entire week. Additional stories have come out stating that Kelly is on a 20th anniversary vacation with her family and husband, Mark Consuelos, in Turks and Caicos. Apparently the trip was planned already and she was supposed to be out on Friday and Monday, but left early when she was blindsided by the news of Strahan leaving the show.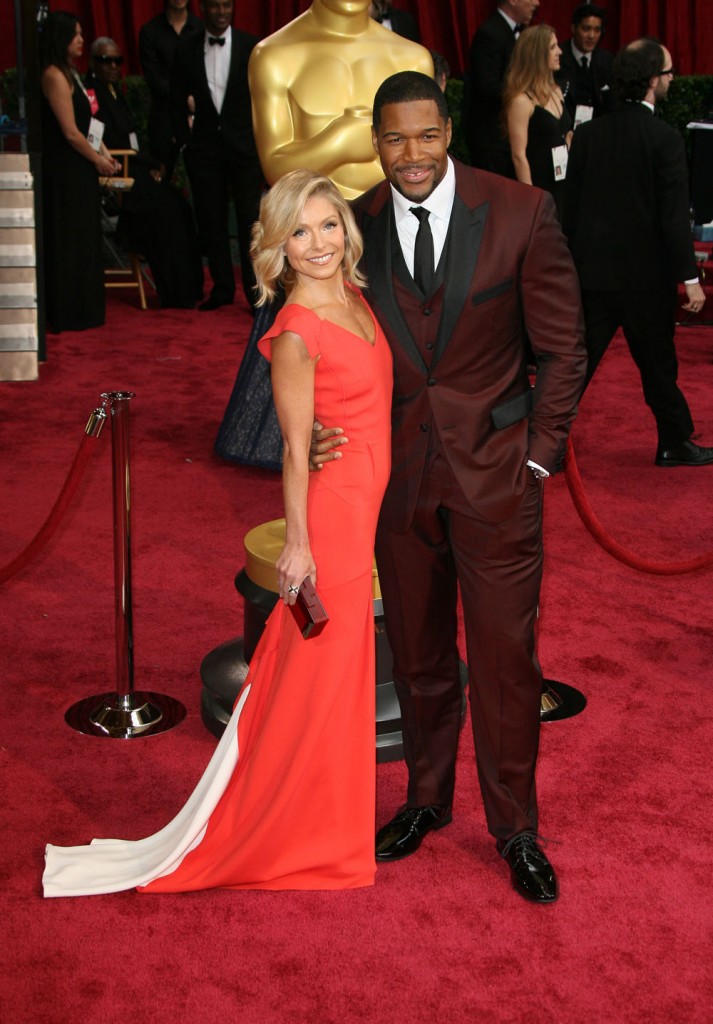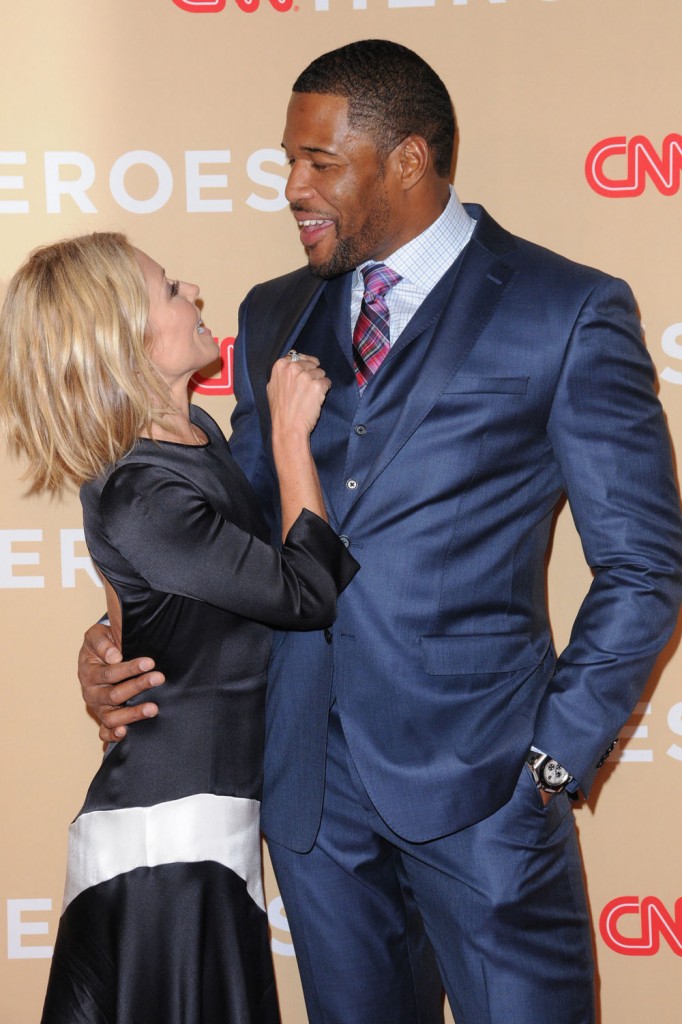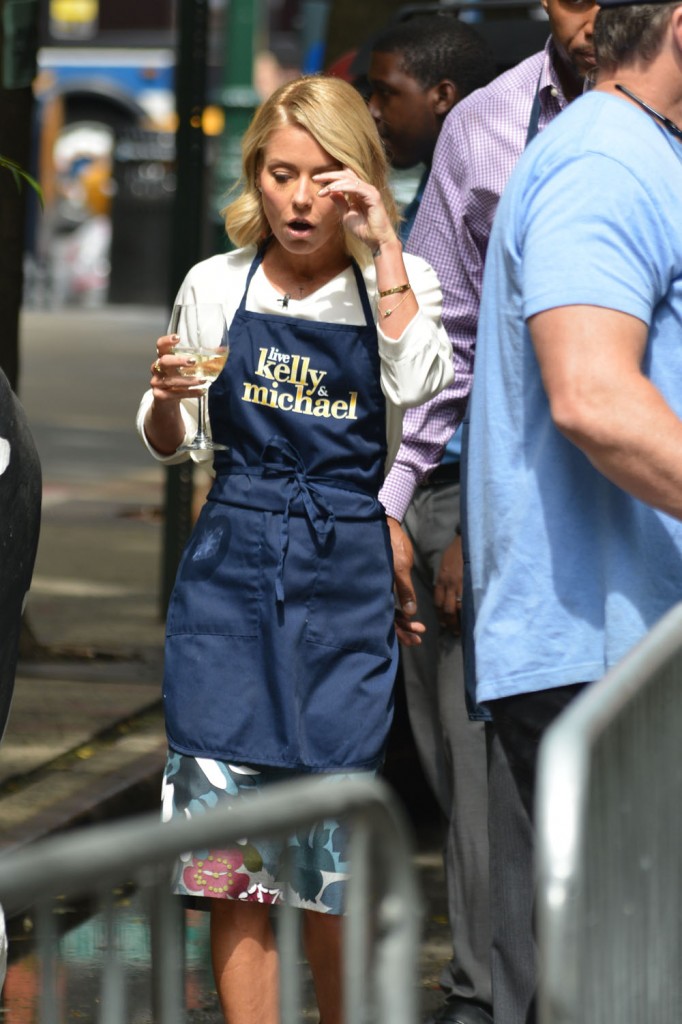 photos credit: WENN.com