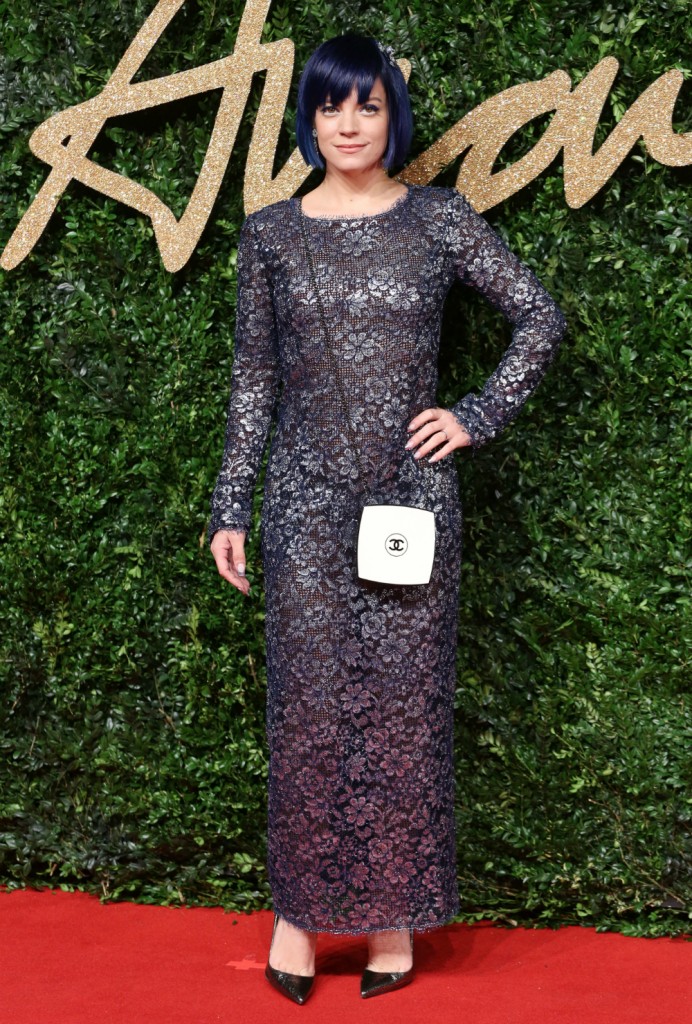 Regardless of your opinion of Lily Allen, her story about being stalked for the last seven years will chill you. She recently sat down with BBC Newsnight to discuss the ordeal as well as how she felt victim-shamed by the Metropolitan police. I have summarized due to length but you can read the full Guardian exclusive here. In short, seven years ago, someone tweeted under the name @lilyallenRIP that they had written her song The Fear. What followed was almost a decade of harassing letters, rants and threats. The police honed in on a man named Alex Gray, whom Lily herself had yet to encounter in person. One night, while Lily was on stage, a man matching the description she had been given of her stalker held up a banner saying "I wrote The Fear." Lily went back to the police begging to see a photo of their suspect. After a few tries, the police finally relinquished. Everything culminated last October when somebody broke into Lily's house.
In October last year, Allen burned her dinner. "I had had all sorts of metal shutters and locks on the doors, but I'd been cooking and burned a pan and opened the back door. I closed it but forgot to lock it when I went to bed." Asleep with her friend, her children in their room across the hall, Allen was awoken in the early hours by a terrific banging on the wall. "I sat up and looked and the doorhandle was twisting round. This guy came steaming in and I didn't know who he was. I recoiled and he ripped the duvet off, calling me a 'fucking bitch' and yelling about where his dad is."

The man had an object stuffed inside his jacket that Allen is convinced was a knife. She believes he was caught off guard when he found she was not alone, and her friend was able to shove the man out of the house as she ran to check that her children were safe. "There was this second outside my kids' room when I was terrified to go in, in case of what I might find."

The police told Allen the intruder was probably someone who had stumbled into the wrong flat after too much to drink. "For me, it was too much of a coincidence that the only night I had left the shutters up, this man came in. I believe he had been spending a lot of time out there in my garden, watching."

Calling the police back the next day, Allen told them she thought the intruder could be the same man who had been threatening her.

"But they were uncomfortable with the idea. Then I realised my handbag was missing and the change in atmosphere was palpable, it was like a sigh of relief: 'now it's burglary – we understand that'."

"For me, the burglary was like this insignificant thing compared to what he was doing to me and my life. After about a week, I went out as I was due to DJ at an event. I hadn't had any contact from police, I presumed they were actively searching for him; it's now apparent to me that wasn't the case. When I arrived home, my handbag was on the bonnet of my car outside my house. Burnt. Everything pulled out and cut up or burned and the bag burned." Gray was subsequently caught and charged with burglary.

"I want some answers from the police. I'm a famous person and had the inclination to push things. If they treat me like this, how the hell are they going to treat someone else without those resources, without clout?"
I cringed at her quote about standing outside her kids' door scared of what she would find. Lily says this ordeal has greatly impacted her personal life. She says she is uncomfortable being out and about, which has to be difficult for someone whose profession demands a public life.
Alex Gray was found guilty of burglary and harassment and is awaiting sentencing. According to Lily, the police told her if she wanted a jail sentence, they had to prosecute with the burglary charge. It is harder to get a conviction for stalking than burglary in the US so maybe the same is true in the UK? However, if you read the full article, there are many questions unanswered like why the police destroyed all the letters Lily gave them from her stalker, citing only "police protocol". For what it's worth, the police did say that they took the stalking seriously but could not comment any further on this case. I imagine Lily did feel like she wasn't being taken seriously but we don't know why the police acted as they did. I just hope Lily and her children are safe now. Thank God she had a friend sleeping over that night.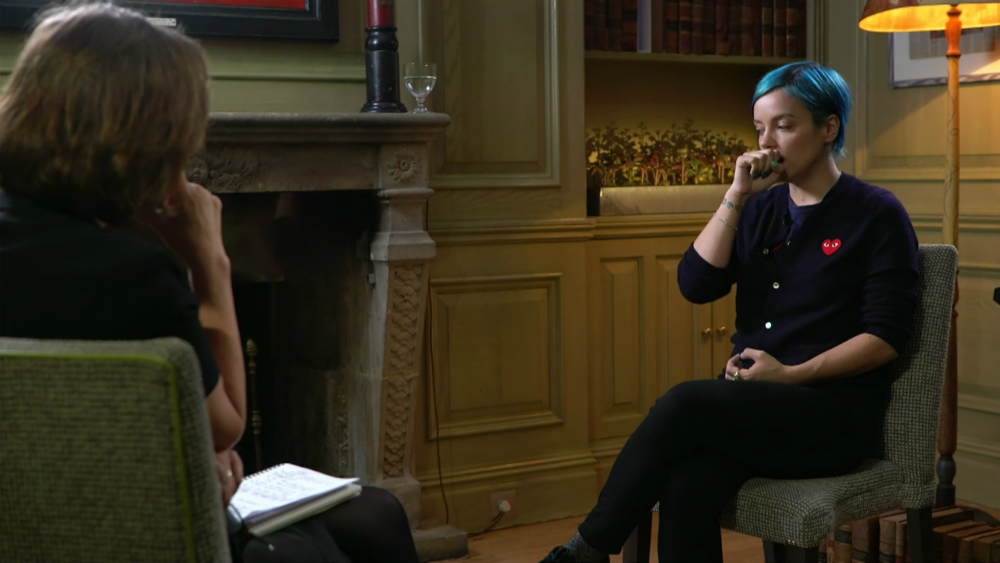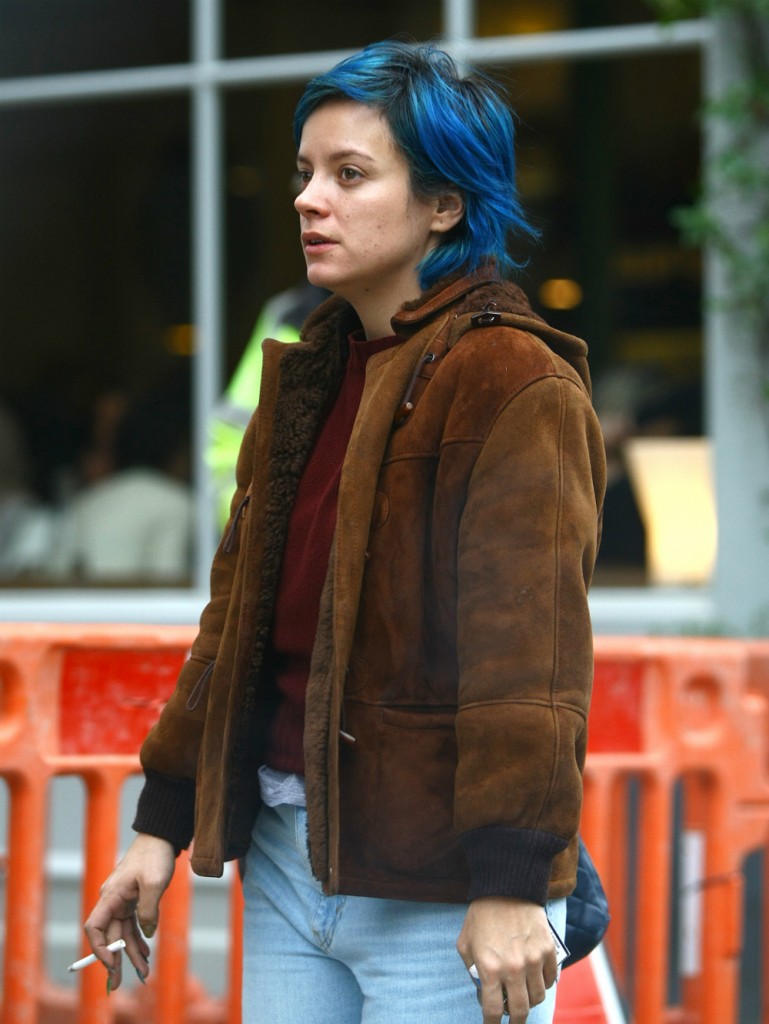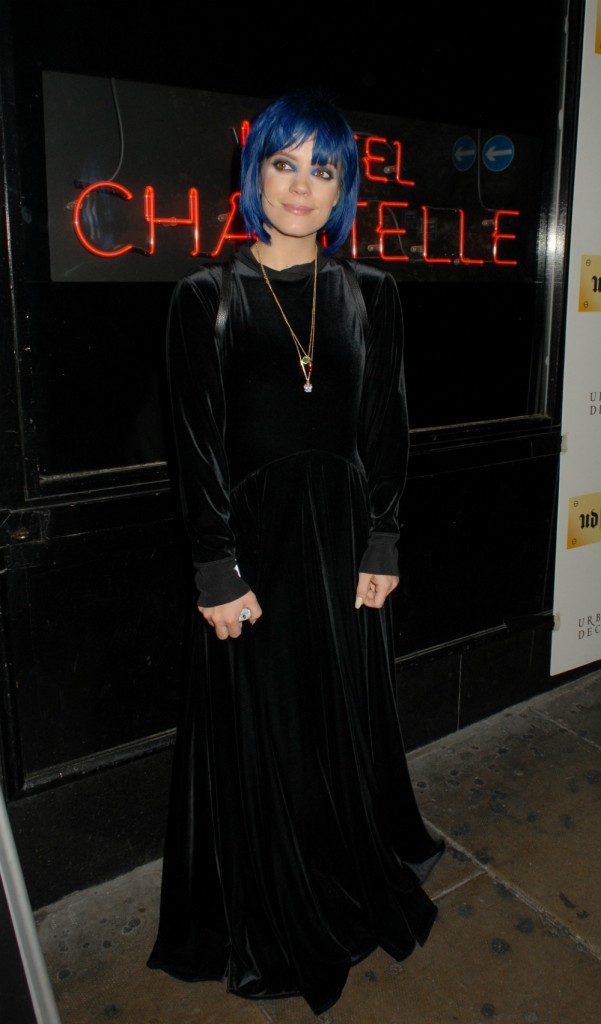 Photo credit: WENN Photos