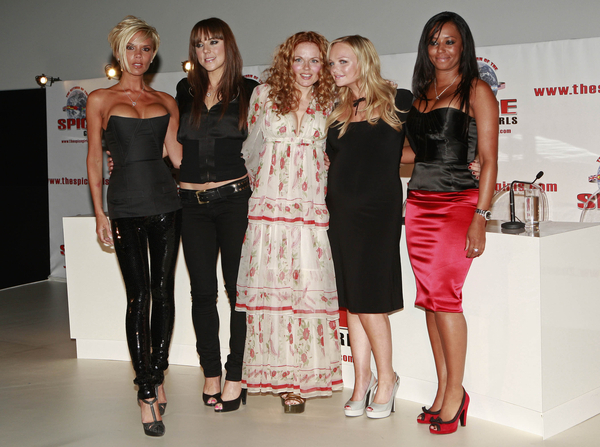 The Spice Girls have put this letter on their website:
Hi Everybody!

WOW! CAN YOU BELIEVE IT?! We are so excited about the fantastic response that we have had from everybody registering to come and see us on tour. It means so much that people want to see the 5 of us together again on stage.

Now for some really cool news! We've had loads of messages from people all over the World asking why we weren't performing in their Country. It's impossible for us to perform everywhere but we thought why not let our fans decide where we play? This is your chance to turn your City in to "SPICE CITY"! All you need to do is tell us where you want to see us!

The City with the most votes will become "SPICE CITY" and we'll definitely come and play there as part of our tour. It really is up to you to decide which City becomes "SPICE CITY" so get voting!

Lots of love
What they don't say is that only 11 dates have been included. So I think they'll be missing a lot of places. Also, you need to register for tickets and they will be allocated randomly to be fair. What's not fair about getting in line for them? Scalpers can still get on and register. Spice Logic.
Maybe I'm just bitter since they aren't coming to my town. Actually, they're not even coming to my country. Maybe if the tour gets increased to 50 dates they will.
What are they going to be doing anyway? Getting back to their busy careers? Although today David Beckham has said another couple of babies may be on the cards for he and wife Victoria. Prepare for pregnancy rumours Posh!!