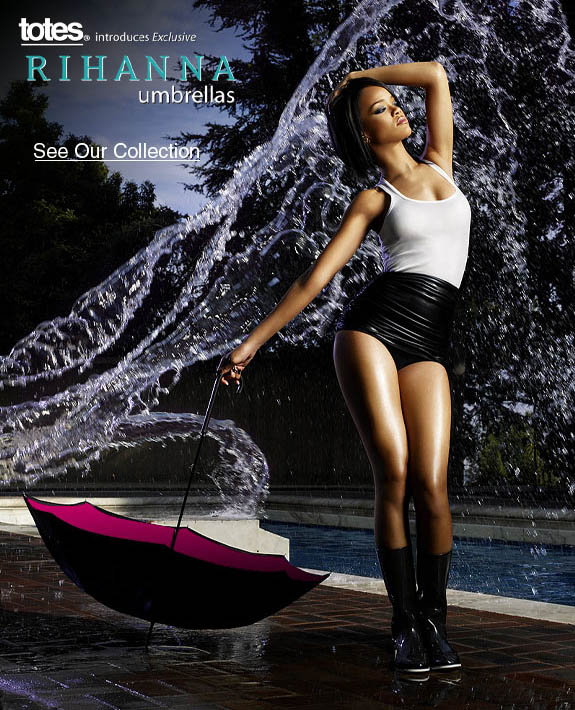 What a song! Ten weeks at number one on the British charts, equal record with that annoying song from Four Weddings and a Funeral that my parents like. Probably because it was the last movie they saw in a cinema. Mum still thinks Hugh Grant is cute, she hasn't seen any of his recent movies…
Anyway, Rihanna is going to launch a range of umbrellas to go with her song. Actually, I'm not sure they go together but someone obviously does. It makes total sense to sell umbrellas where the single is huge, in the UK, since it rains there. A lot.
The track became the longest-running UK number one in over ten years on Sunday (July 22nd) after claiming a tenth week at the top of the charts.

The singer has now teamed up with clothes company Totes to bring out her own collection.

The five brollies, which range in price from $16 to $50, come in range of different colours – the most expensive being the limited edition Rihanna 2 Color Satin Stick.

According to the Totes website, this was the brolly specially designed for Rihanna's performance at the 2007 MTV Movie Awards.
Five umbrella designs are available, including the ones she had at the MTV awards. One is actually on sale! Hopefully there will be no audio/visual campaign, as I'm getting pretty tired of that song. Her new song kicks butt though.