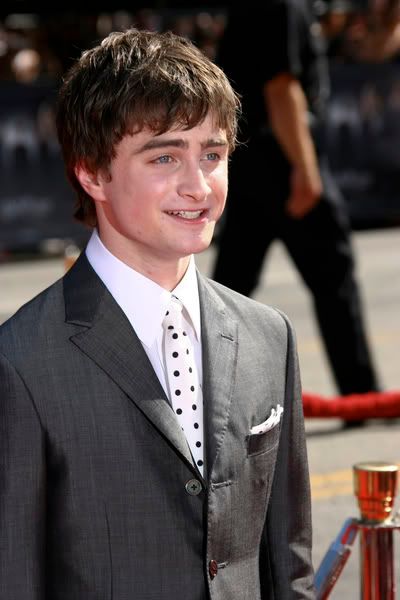 Daniel Radcliffe turns 18, and gets the $40 million he earned and had put in trust released to him. He had this to say about his fortune.
"I don't plan to be one of those people who, as soon as they turn 18, suddenly buy themselves a massive sports car collection or something similar," he said earlier this month. "I don't think I'll be particularly extravagant.

"The things I like buying are things that cost about 10 pounds – books and CDs and DVDs."
Why not spend it on race cars, yachts and holidays? I would. I wonder how long it will be until he changes his tune. Suddenly he says "I have a licence, I need a car. A car is an investment. I'll spend up and get this Ferrari." I hope he gets a red one. My first car was red. It wasn't a Ferrari.
Harry potter sold 8.3 million copies in 24 hours, in the United States alone. In Britain the figure was 2.65 million copies. At my local bookshop it was crazy (I forgot, I was going to buy a magazine, couldn't get in the door) while at K-Mart there was just a guy in a wizard suit standing next to a very full table of Harry Potter books. He was a really big guy, turned out he was actually a security officer. In a wizard costume. Which was pretty funny, but was I going to laugh at him? Not likely. He was really big.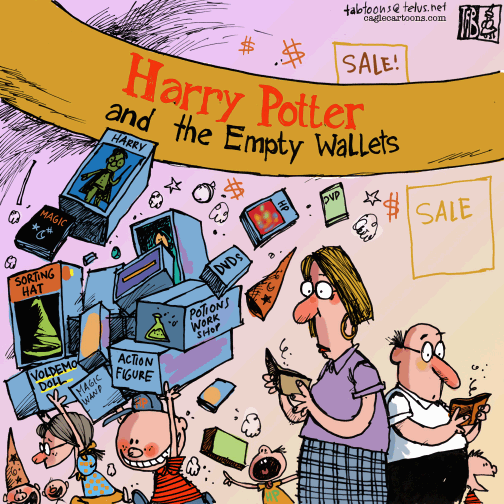 Tab, The Calgary Sun, caglecartoons.com