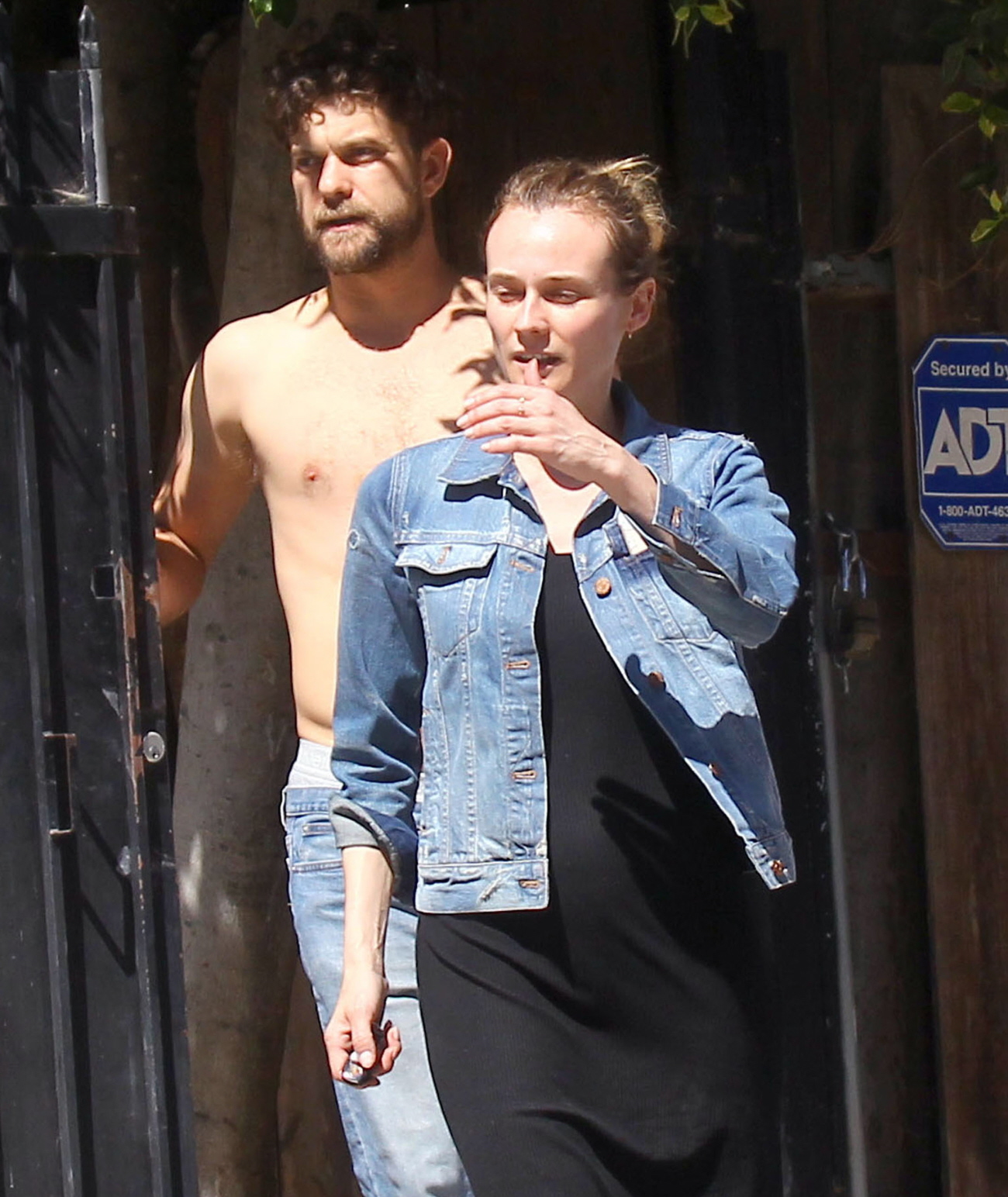 This is possibly Diane Kruger and Joshua Jackson's strangest pap stroll ever. Joshua and Diane were spotted in LA late Friday, and Fame/Flynet says they "stopped by a friend's house…Joshua wasn't wearing a shirt and Diane was covering her face as they left the friend's house." Was there some sort of emergency where Joshua literally had to give a friend the shirt off his back? Or does Joshua just wander around LA shirtless, wearing only sneakers and light-wash jeans? Does Diane look embarrassed because Joshua is so uncouth? Or is she covering her face because she doesn't want anyone to notice what appears to be a small baby bump? WHAT IS HAPPENING IN THESE PHOTOS?
There have been so many rumors about Joshua and Diane over the past five months or so. Last December, Diane was allegedly (!!) making out with Norman Reedus in a dive bar in New York, a story which certainly seemed to have legs. Crash-cut to two weeks ago, when Reedus and Kruger were trying to promote their film in New York and they looked very, very awkward with each other… and they took pains to avoid each other. So, what can we say? Joshua and Diane are still together. And Joshua looks fine without his shirt. He's not crazy-buff, but yes, I would hit it. I like that he looks a little bit soft.
Last thing – Diane did an interview with a blog called The New Potato – you can read the full interview here. It's just lifestyle/diet/skincare stuff, but some of her answers were interesting. Her five closet staples are: "Jeans, tanks, ballet flats, a Chanel bag and cool boots." Her refrigerator staples: "Water, Rosé, butter, and cheese."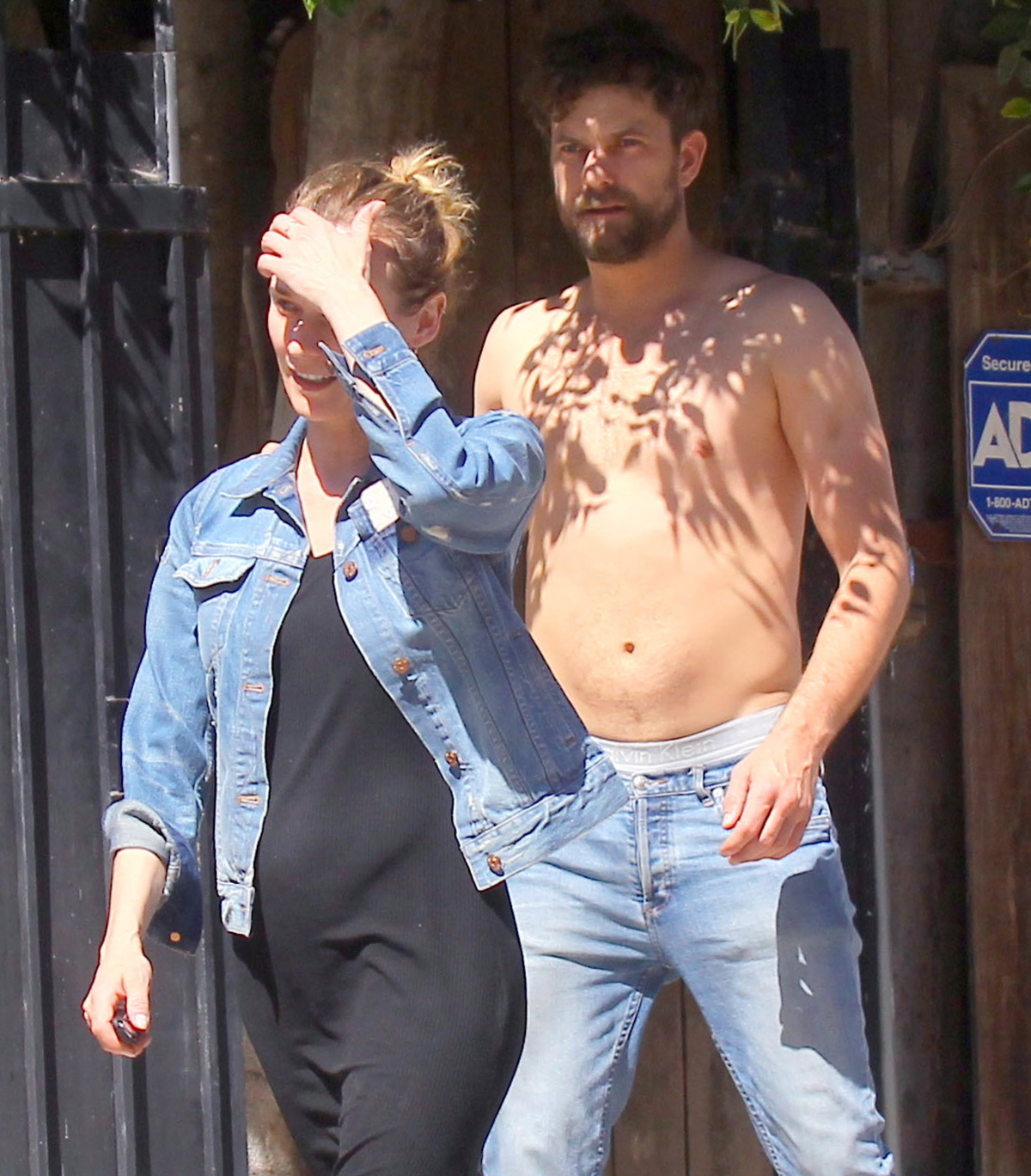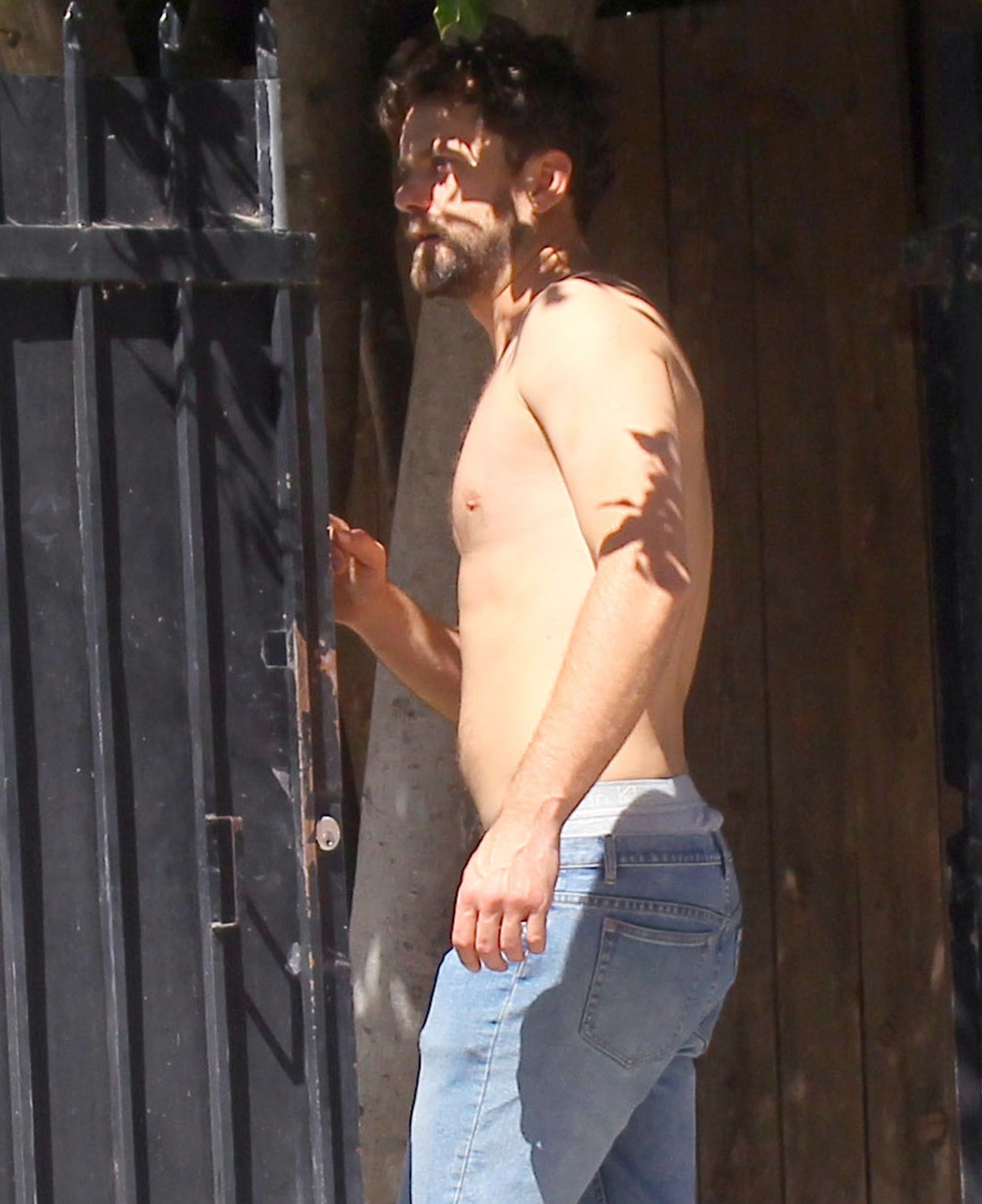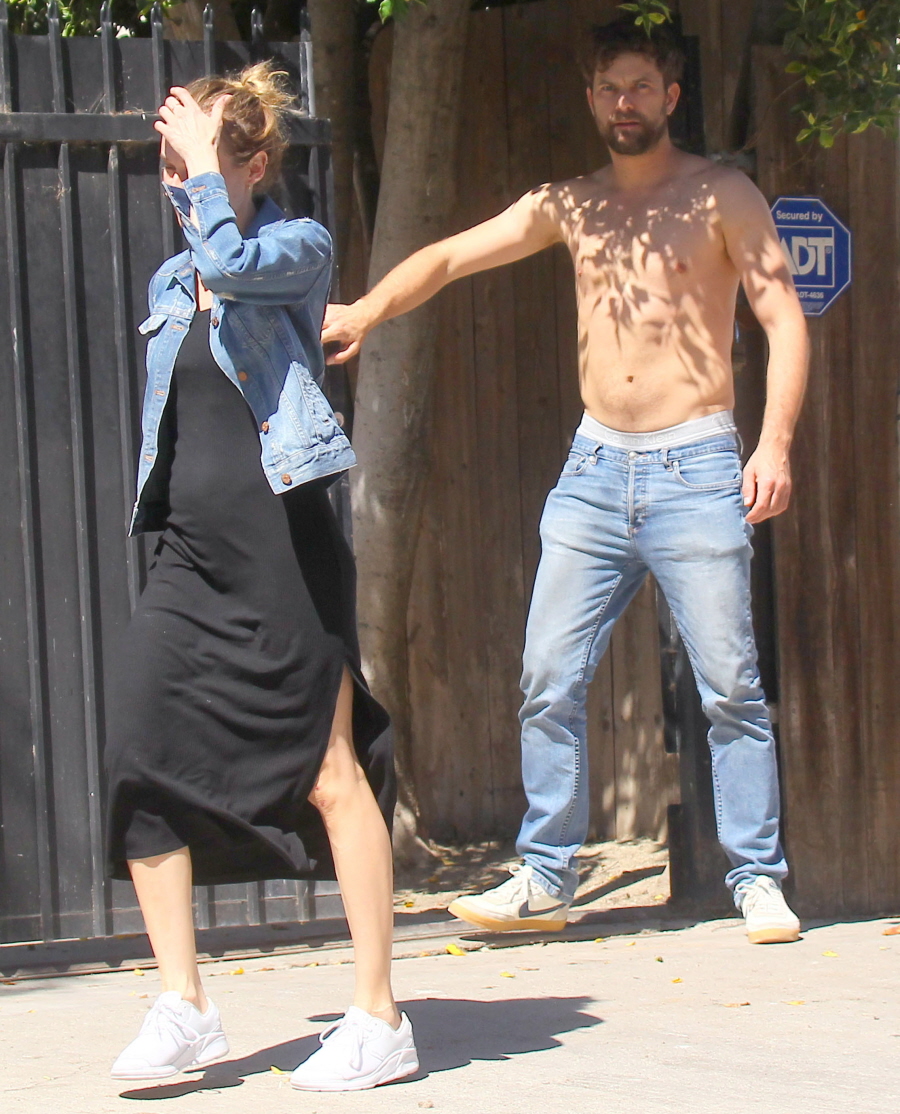 Photos courtesy of Fame/Flynet.