Dean McDermott proposed to Tori Spelling again, but this time it had a new special meaning: https://t.co/E4uF1QaLsx pic.twitter.com/k4Fd2CR5xj

— E! Online (@eonline) April 23, 2016

Dean McDermott and Tori Spelling will celebrate their ten year wedding anniversary in a couple of weeks. When they first got together on the set of a Lifetime Movie they were married to other people. The fact that they had their own issues with infidelity, which they capitalized on and aired on their reality show, seemed somewhat inevitable. So now they're having money problems due to their oversized lifestyle and Tori's compulsive spending and hoarding. They recently "downgraded" to a $7,500 a month rental home with a pool and gym. Despite the fact that Tori's insanely wealthy mom pays their bills they still need to hustle to make ends meet. That's why I'm side-eyeing Dean's re-proposal by the Eiffel tower, which was conveniently captured at close range by a photographer. You can see the photos on E! and here's E!'s report:
Earlier this week, McDermott, 49, got down on one knee and presented Spelling, 42, with another engagement ring in front of their children—Liam, 9, Stella, 7, Hattie, 4, and Finn, 3—in Paris on the terrace of Cafe de L'Homme, near the Eiffel Tower, during a family vacation. The happy couple then shared a sweet kiss.

"Dean planned it with the owners of Cafe de L'homme overlooking the Eiffel Tower and all of Paris to have the terrace all reserved and private for us and told me we were going to get coffee and hot chocolates for the kids and then surprised me when he got down on one knee and presented me with an antique engagement ring," Spelling said. "The four kids and I were so surprised and so happy. It's been a rough few years and this was a perfect family moment for unity and love!"

Spelling and McDermott's relationship has seen much drama. They began their romance while they were married to other people and wed in May 2006. In 2013, McDermott had an affair with a Canadian woman. In 2014, Spelling's reality show True Tori documented the couple's attempts to keep their marriage afloat amid personal turmoil, including McDermott's past infidelity.

"No date for the wedding is set yet," she joked. "But our 10-year anniversary will take place in May."
These two are angling for another reality show after True Tori ended in 2014. I can't blame them, it's all they know and they seem to be wanting for work now. Dean hosted Chopped Canada until last year and now he's doing TV guest spots. Tori is working as a voice actress on the cartoon Jake and The Neverland Pirates. If only she would change her career to "eBay seller" I think she could do fine. Maybe they'll be able to get a sponsored second honeymoon out of this though.
Here are photos of Tori, Dean and their kids out in Paris. The French paparazzi are probably like "who is this person who called us?" She's also shown in Copenhagen last week.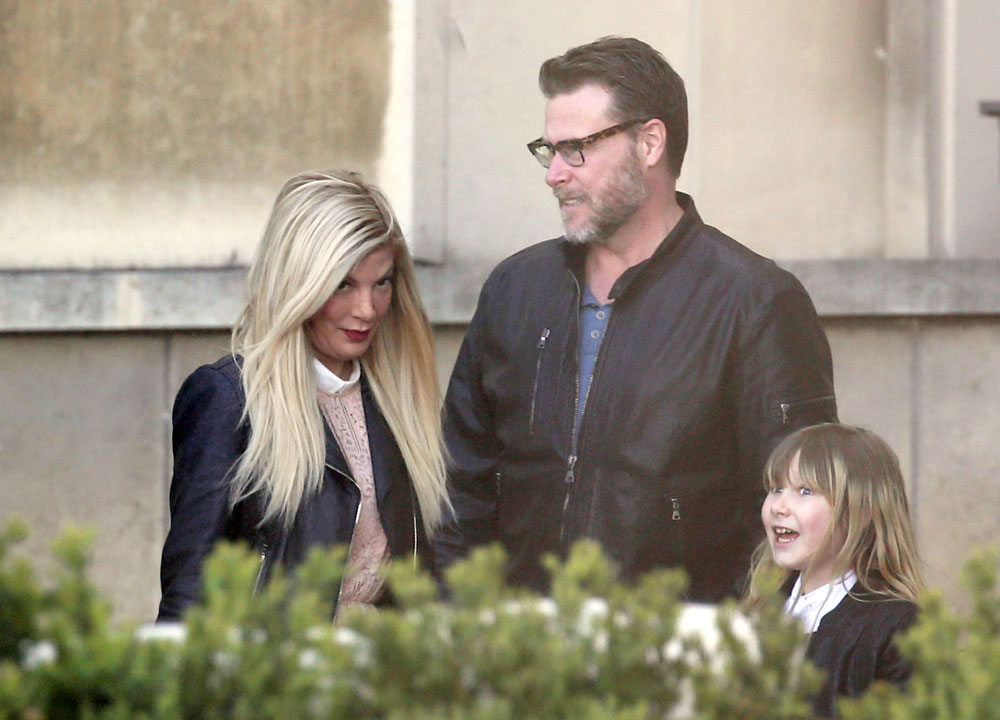 Look at Tori hiding hahaha.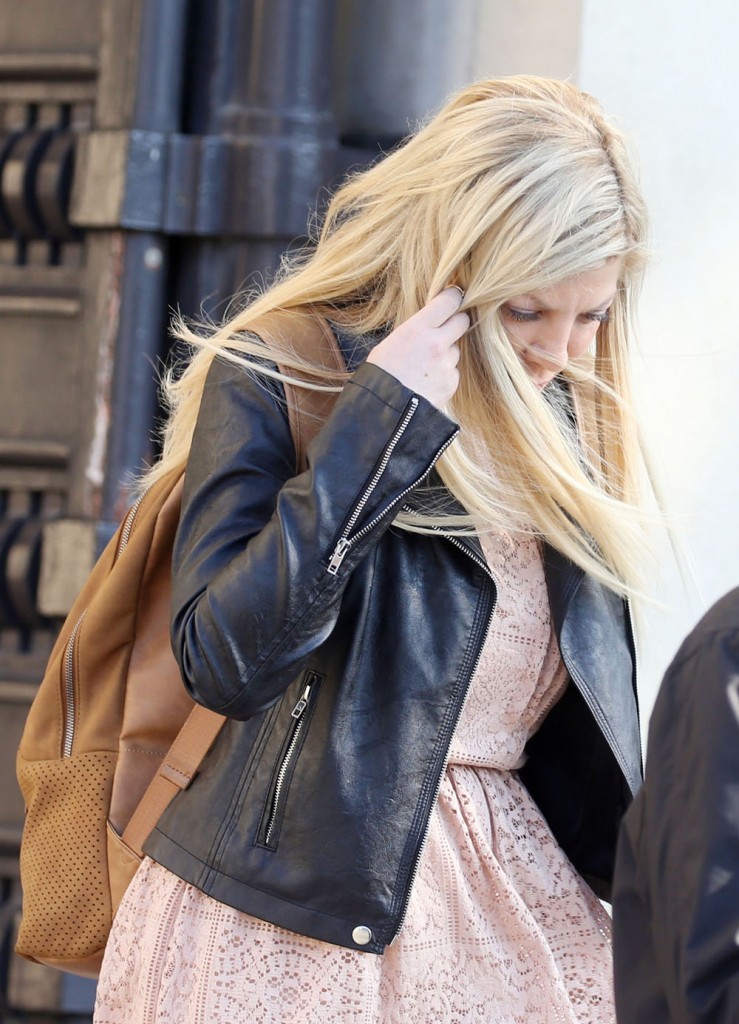 photos credit: FameFlynet and WENN.com