If you have the time today, I would suggest reading GQ's article about Melania Trump – go here for the full piece. It's not a traditional hit piece, nor is it a glowing puff-piece. I actually came away from it with some begrudging respect for Melania! Weird, right? GQ sent a reporter to do a true-blue investigative piece on who Melania really is, her childhood in Slovenia, her early days as a model, and her life now. Melania spoke to GQ and her quotes are sprinkled throughout the piece, although as GQ notes: "She's alluringly opaque. She makes meaningful eye contact and emphatically repeats affirmative, folksy banalities." Still, I ended up sort of liking her – she's not crazy, she's not dumb, and she's not dying of thirst. Some highlights from the piece:
She appears infrequently on the campaign trail & only when she deigns to. "Nobody controls me. I travel with my husband when I can, when I know that I can go, and I know that my son is okay alone for a few days with the help."

As First Lady, she would be involved with "many, many charities": "Many different charities involving children, involving many different diseases."

An old friend says about Melania: "People say she's smart, she's well-educated like Jackie Kennedy, but… She's smart for the things she's interested in, like jewelry. She's not stupid, she's not a bimbo, but she's not especially clever."

Her political views: "I chose not to go into politics and policy. Those policies are my husband's job." She has opinions, she assures me, and shares them with Trump. "Nobody knows and nobody will ever know," she says of the advice she provides him. "Because that's between me and my husband."

How she refused to give Trump her number when they first met: "If I give him my number, I'm just one of the women he calls… I wanted to see what his intention is. It tells you a lot from the man what kind of number he gives you. He gave me all of his numbers….I'm not starstruck. We had a great connection, we had great chemistry, but I was not starstruck. And maybe he noticed that."

Her husband reminds her of her father: "They're both hardworking. They're both very smart and very capable. They grew up in totally different environments, but they have the same values, they have the same tradition. I myself am similar to my husband. Do you understand what I mean? So is my dad; he is a family man, he has tradition, he was hardworking. So is my husband."

A friend claims she had a boob job in her early days: "She went away for a two-week vacation, then came back, and was more…buxom. She admitted it to me. She just said it needed to be done to get more lingerie jobs."

Melania denies any augmentations: "I didn't make any changes. A lot of people say I am using all the procedures for my face. I didn't do anything. I live a healthy life, I take care of my skin and my body. I'm against Botox, I'm against injections; I think it's damaging your face, damaging your nerves. It's all me. I will age gracefully, as my mom does."
Re: Botox and boob job… I'm on the fence about whether she had a boob job. If she did, I like that she went for the right size for her frame. As for the Botox… girl, I see your face. LIES!
As I said, the whole GQ piece is fascinating. The reporter goes back to previous interviews from both Melania and Donald and the portrait of their marriage is sort of sad. Basically, Melania knows her "job" is to look after her son, and she thinks her job as Donald's wife is to not nag him, spend too much of his money or ever wear sweatpants, I guess. Trump hasn't even heard his wife FART. Think about that.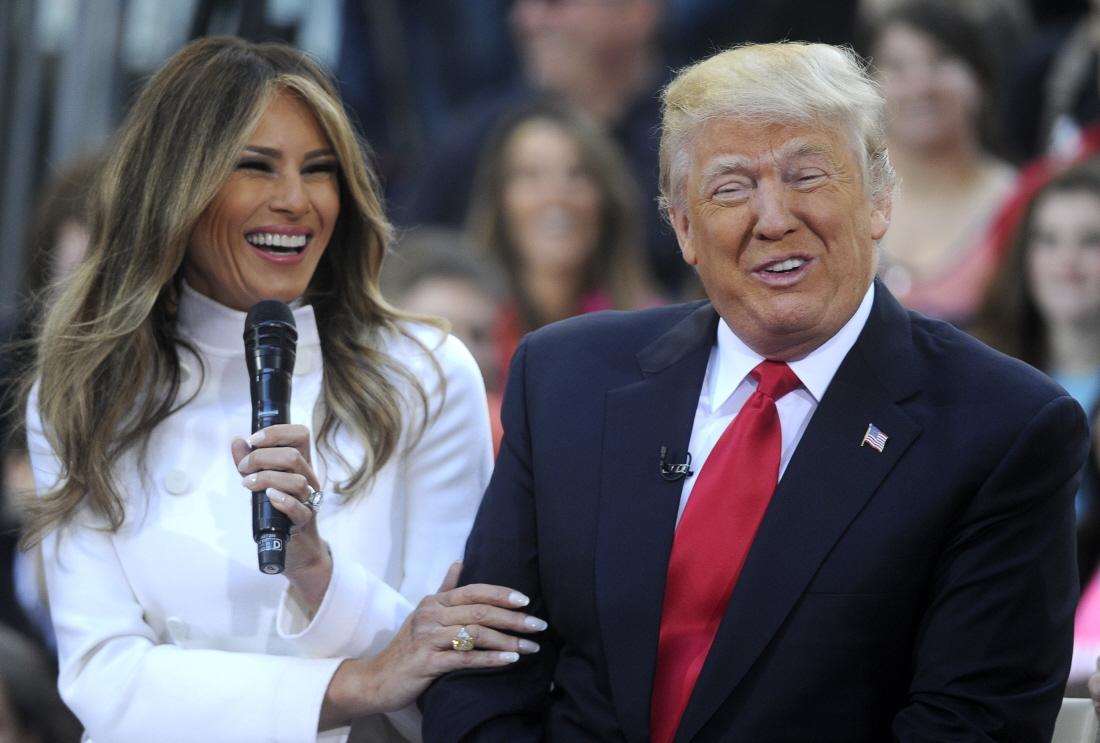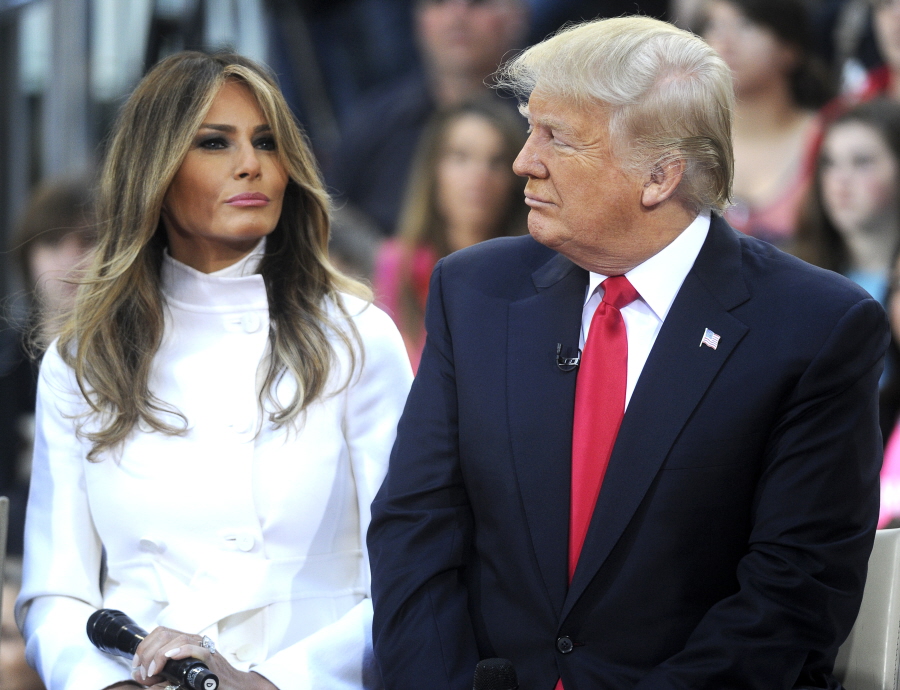 Photos courtesy of WENN, Fame/Flynet.