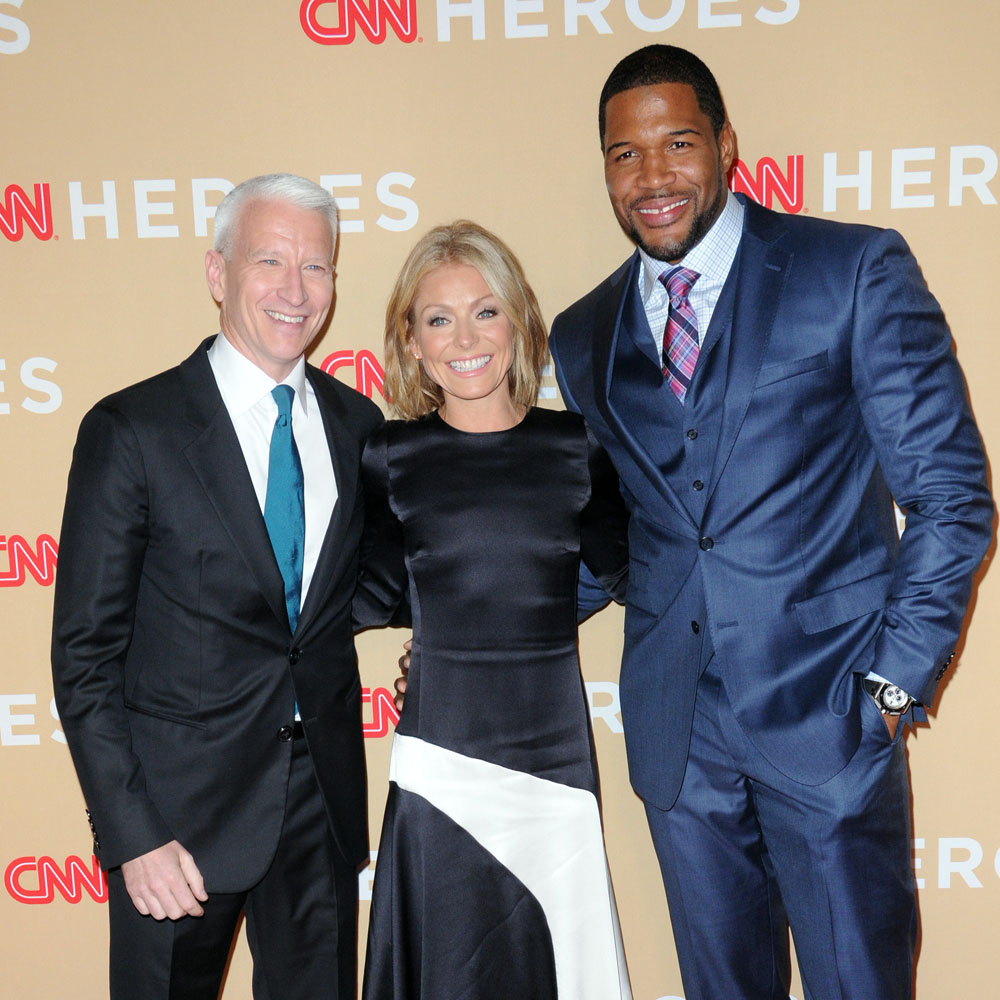 I saw Live with Michael and Kelly yesterday and while I haven't watched this show enough to have a frame of reference it looked like things were back to normal. They came out holding hands, they were joking around about eyelash extensions and butt padding and they seemed to have a great rapport. At times Kelly looked uncomfortable but you had to be looking for it. If it wasn't for all the stories you wouldn't know that they were having issues and that Michael is leaving in just two weeks. They never brought it up. He's leaving early though, whether that was due to Kelly throwing a fit or just an executive decision it's hard to tell. Kelly's issue seems to be more with the ABC executives who kept her out of the loop than with Michael, who was just following orders not to tell her. Kelly is said to still be playing hardball at ABC after staying away for five days. Us is reporting that she's threatened to quit if she doesn't get one of her friends, either Anderson Cooper or Andy Cohen, to cohost.
A source exclusively reveals in the new issue of Us Weekly that Kelly Ripa "is talking about leaving" Live with Kelly and Michael after Michael Strahan announced his exit from the show for a permanent gig at Good Morning America. (Strahan was originally supposed to make the move in September, but the show announced this week that his last day on air will be May 13.)

Although Ripa, 45, returned to the show after a four-episode hiatus Tuesday, April 26, the source says she still feels "blindsided" that producers and Strahan, 44, broke the news to her just moments before the April 19 public announcement: "She considers it a sign of disrespect."

Now, the 15-year Live vet will wait to see who producers seat beside her to help weigh her options for the future. They're considering actor Jerry O'Connell, says the source, but Ripa "hopes Anderson Cooper or Andy Cohen gets the job."

Unfortunately, it's not likely that one of Ripa's pals will come aboard, due to their prior commitments (the CNN journalist is covering the election and the Watch What Happens Live host is under contract with Bravo), so the show may not go on for Ripa. Says the source, "Unless one of them can come on, she doesn't really want to do it."
This is likely a negotiation tactic to make sure that Kelly has a say this time, because if she really means this it's short-sighted for a couple of reason. One, just because she's good friends with someone (she has known both Cooper and Cohen for years) does not mean they're the best choice for a co-host. Working with a friend can bring up all sorts of problems you wouldn't have with someone you only know in a professional capacity. And two, both of those guys are super busy with their own shows as US points out. This sounds like Kelly is just trying to get her way, but keep in mind that it could also be a planted story meant to make her look like a diva. We know the network is not above that, think of how TMZ got the news that Kelly's finances are overextended.
People reports that both Cooper and Cohen will come on as guest hosts following Strahan's exit and that additional hosts will include Josh Groban and Seth Meyers. It's unknown when a permanent host will be chosen and a source tells People "They're prepared to keep cycling people through even if its not resolved by the fall."
E! Online has a think piece about this while debacle. (I really like their editorials lately, they seem to be going in a new direction.) They have quotes from a media expert who says that the way this has played out so far "it looks like Kelly won" against the network. Their source also gives ABC credit for letting Kelly say her piece at the beginning of her return show and not trying to censor or pre-tape her remarks. Also, Bellamy Young of "Scandal" was a guest on Tuesday's show and she said that although there was tension backstage it all felt completely professional during her interview.
Kathy Lee Gifford, who was replaced by Kelly on Live 15 years ago after she put in 15 years with Regis, has some advice for Kelly which sounds like delicious shade. She said "Be totally professional. I would keep anything that is going on between you private. It's nobody's business but yours. But always, always be professional at your job. That's what you're hired to do." You know Kathy does not consider it professional to take a bunch of days off work and then insist that a friend be hired to work with you.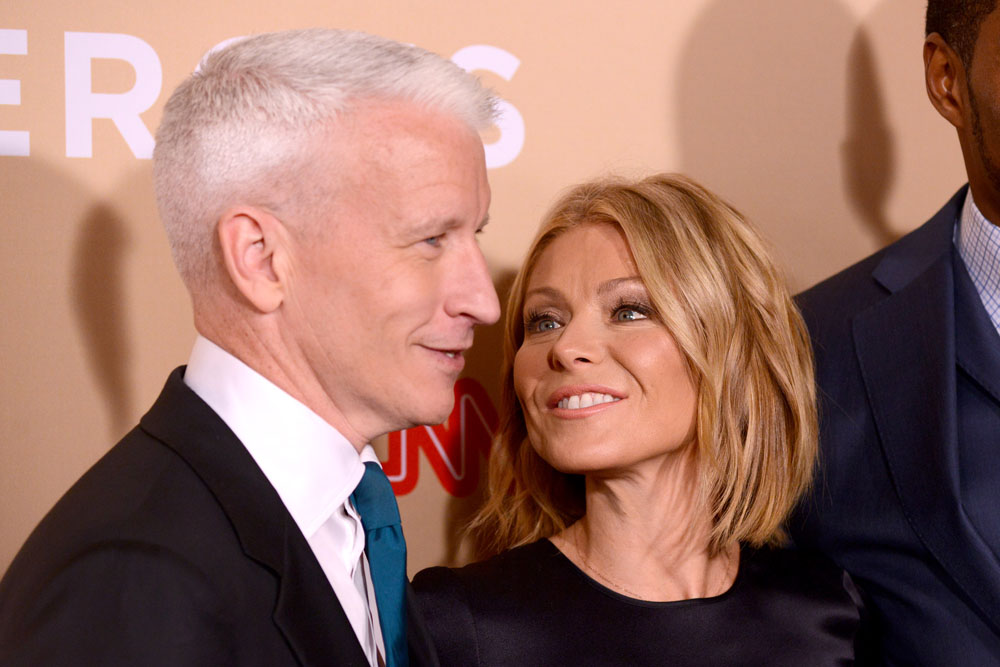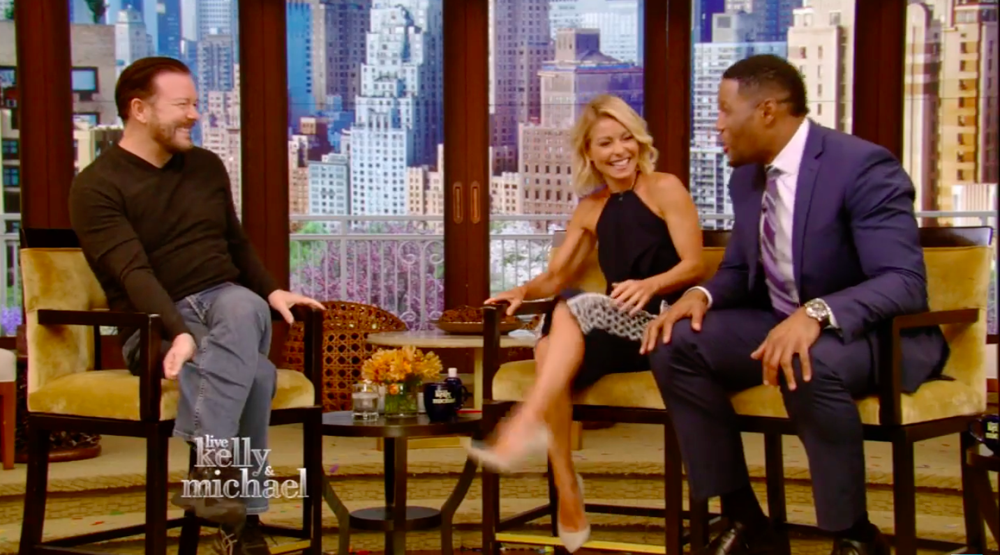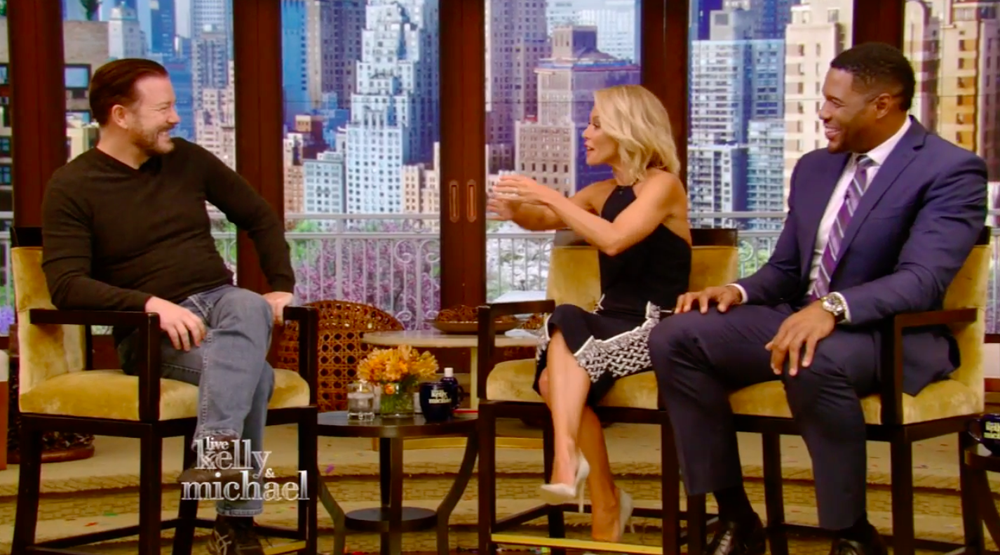 Photos credit: WENN.com and screenshots from ABC