Prince died one week ago today. That still has yet to fully sink in, no matter how many times I say it. I can only imagine what those who worked with him are processing. In addition to the musicians who have already sung tributes to him, Prince's first band, The Revolution, has just announced that they will be performing some shows together soon. They posted a video to Facebook in which Wendy Melvoin announced they were coming, but not yet when.
Coming back for a tribute. Prince's band The Revolution have announced that they will be reuniting for performances after the unexpected death of their legendary frontman on Thursday, April 21.

The group's members, Brown Mark, Bobby Z., Wendy Melvoin, Lisa Coleman and Matt "Doctor" Fink, made the announcement via Facebook on Tuesday, April 26, explaining that after spending a few days together mourning the death of the "Purple Rain" singer, they had concluded it was time to reform.

"We have decided after spending three or four days together now grieving over the loss of Prince that we would like to come out and do some shows," Melvoin said, speaking for the band. "We want to let you know that we'll be there soon, so we want to let you know now."

The band members served as backing musicians for Prince in Minneapolis in 1979, but were not officially titled The Revolution until the singer's hit track "1999" in 1982. They disbanded in 1986 following the Hit n Run-Parade Tour, although they have performed some reunion shows, both with and without their lead vocalist, since then.
This line up is the third incarnation of Prince's backup band but they were the first to bear the name The Revolution on the album 1999. They are missing guitarist Dez Dickerson, which is a shame but he may come back – he played with them in 2012. I don't understand the bait and switch in the start of the video; unless it was a tip of the hat to how many band members Prince cycled through or maybe how many of them played with each other in various bands post Prince.
Another rumor that is proving true; Prince's brother-in-law, Maurice Phillips, says they intend to open up Paisley Park as a museum ala Graceland – and Shelia E. says it is what Prince wanted.
Paisley Park, the Minnesota home and studio complex of the late legendary musician, could be turned into a museum, according to his brother-in-law, Maurice Phillips.
"We will turn Paisley Park into a museum in Prince's memory," he said, according to The Sun, a U.K. tabloid newspaper.

"It would be for the fans. He was all about the fans — this would remember his music, which is his legacy."
"Prince was always private but would have wanted his music remembered," Phillips added.

Prince's longtime collaborator Sheila E., echoed similar thoughts in an interview with news site Entertainment Tonight, saying the late musician had originally been working on this idea.

"We're hoping to make Paisley what (Prince wanted) it to be. (He) was working on it being a museum," Sheila E. said to Entertainment Tonight.

"He's been gathering memorabilia and stuff from all the tours, like my drums and his motorcycle."
I doubt I would attend a Prince-less Revolution concert, although best of luck to them, but I would make a pilgrimage to Paisley Park. As I said, I haven't completely processed the fact that Prince is gone. Oddly, it comforts me to know that I might be able to go to where he found his solace. And I feel better thinking it is something he intended to do.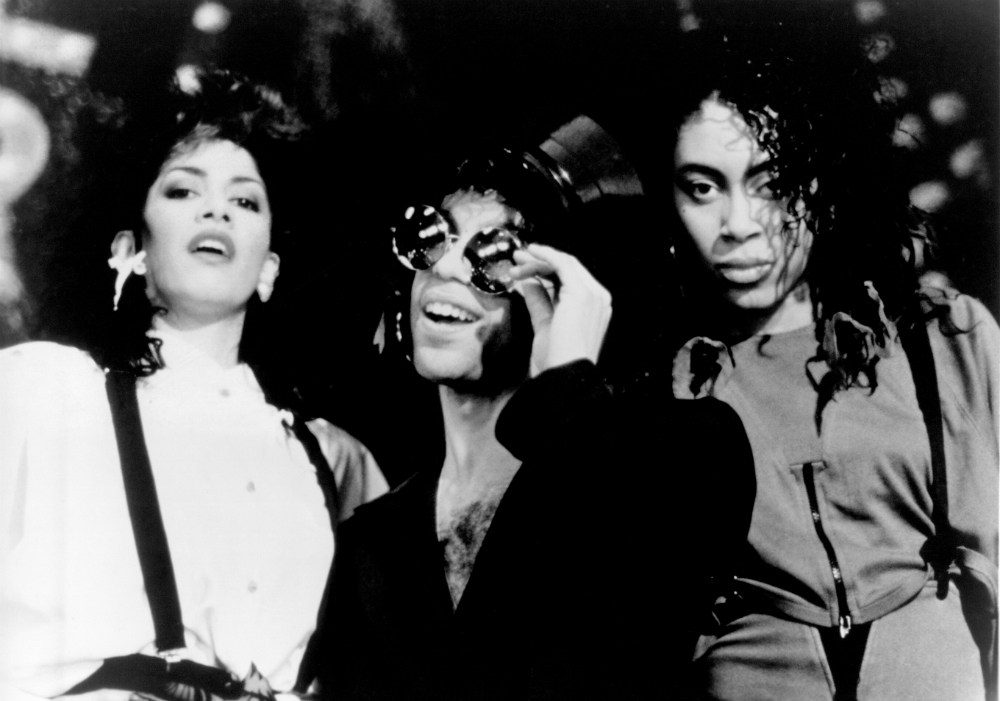 Photo credit: Getty Imges and WENN Photos