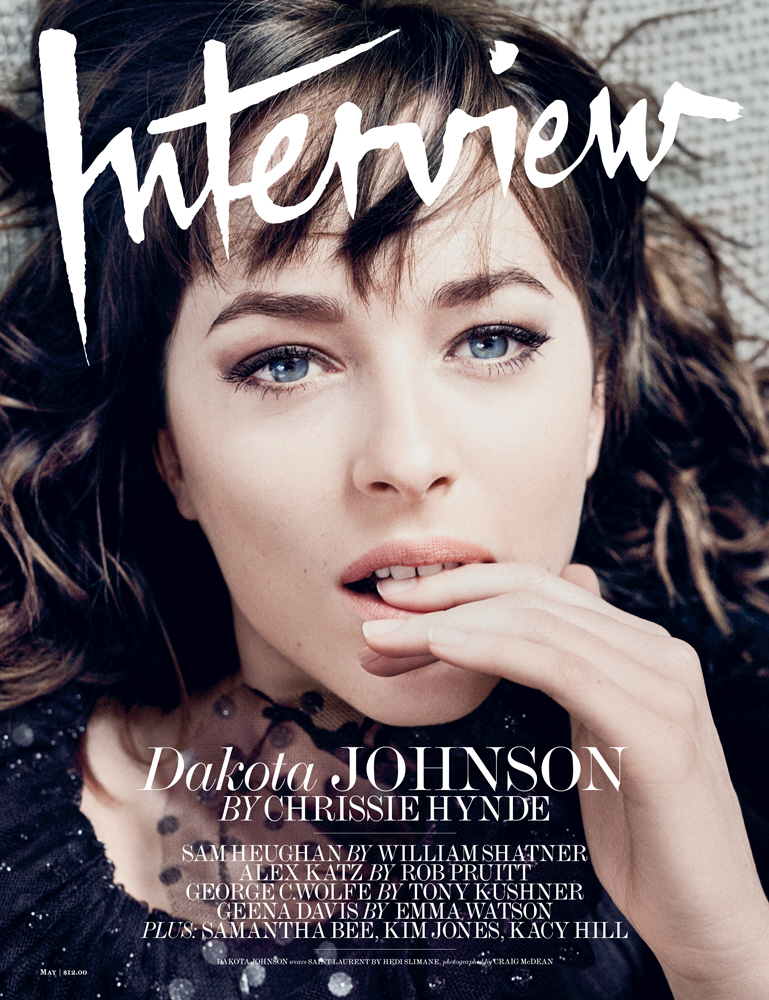 This is Dakota Johnson. Did you recognize her? This goes along with a theory I've been developing about Dakota for the past year: she's got that Kristen Stewart quality, where she's incredibly dependent on makeup and styling. Dakota can look wildly different from editorial to editorial. Anyway, Dakota covers the latest issue of Interview Magazine. Her current film is A Bigger Splash, a smaller European film starring Ralph Fiennes and Tilda Swinton. But in the interview, she's mostly chatting about other stuff. You can read the full piece here. Some highlights:
On her sex scenes in the FSOG sequels: "It's not … comfortable. It's pretty tedious… I've been simulating sex for seven hours straight right now, and I'm over it."

On fame: "I feel like sometimes it's out of your hands. There are some days when I can do my thing and be in the world and walk around, and it's fine. And then there are other days where it's totally not fine, and I want to crawl into a hole and die. And it's the most invasive and worst."

On her stardom: "I still feel like I don't know what I'm doing. Like, I'm unsure of what my life will be like. I mean, I have such an obsession with making movies that I probably will always do that. But sometimes my life can feel so suffocating, and then it can feel so massive, like I don't have a handle on it at all, and I don't know where it's going or what I'm going to do. Right now, I'm known for making movies. And I wonder if that's it. I don't know. It doesn't feel like it to me."

The pressure of finding "the new face": "It seems like the world is so fast to move its interest to someone else. When I think about filmmakers and actresses that I have admired my whole life, I've admired their entire body of work. I have admired what they began with and what they're doing now. And now I feel like there's such a weird pressure to find the new face. I don't get it at all. I want to see women evolve. I want to see a body of work. I want to see all of it."

She's not into Netflix: "I missed the television train at some point. I don't know what happened, but now I've created a complex about it. I'm missing out on what everybody's watching, and now I can't even begin to think about starting to watch a television show because it's been so long. I don't even have a Netflix account."
I think it's kind of funny that Dakota never lies about filming sex scenes with Jamie Dornan – they couldn't hide their general ambivalence towards each other while they were promoting Fifty Shades of Grey, and now Dakota can't even be bothered to pretend she's having fun with him while they're filming the sequels.
As for her fame… I actually like Dakota, but even I think she's pretty forgettable. I'm sure she does get a lot of bad attention, but… it's not going to be around forever, you know? She's right about the "new face" thing – people will be moving on from Dakota in a short while. As for what she says about "missing the television train" thing – hipster nonsense. I felt the same way about Lupita Nyong'o talking about how she doesn't own a TV too. It's one thing to say that you don't have a Netflix account, but to completely disregard the great TV shows on the air these days IS hipster nonsense.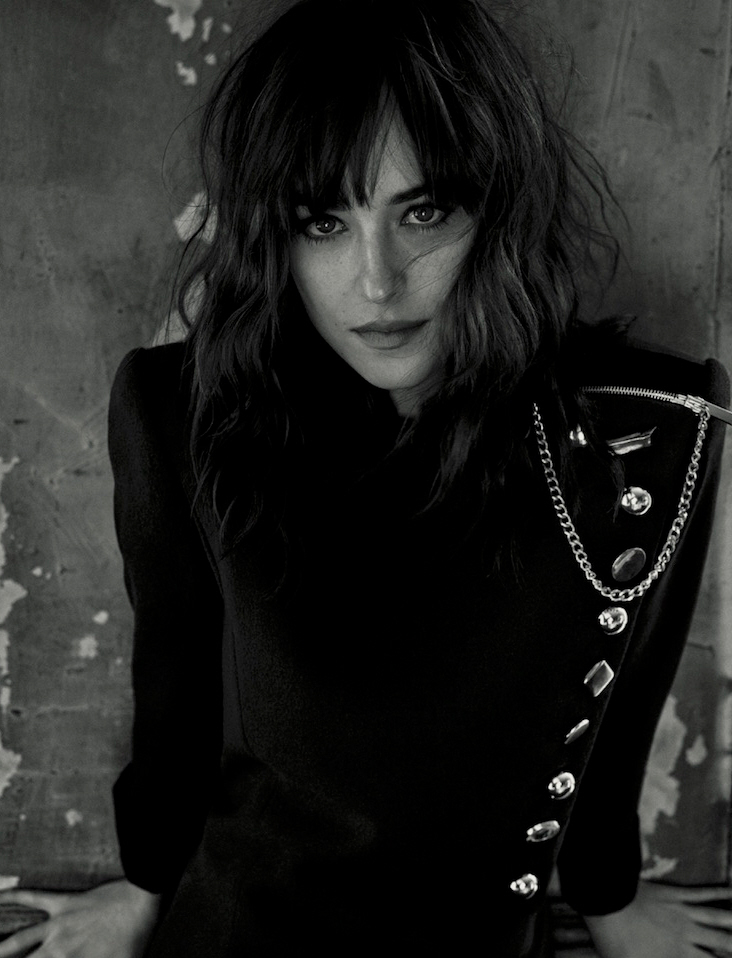 Photos courtesy of Interview Mag.