Interview Magazine has one of their chatty pieces in which two celebrities interview each other, in this case it's Emma Watson talking to Geena Davis. I really enjoyed reading their talk, which centered around Geena's work with her nonprofit organization, The Geena Davis Institute on Gender in Media. Geena's organization did research and has the statistics to show how underrepresented women and girls are in television and film. We make up over 50% of the population and yet women have just 31% of speaking roles in films. In their talk, Geena discussed how she discovered this issue, by watching children's television with her then-preschool aged twins (she's mentioned this before). Emma explained how she came into her own awareness of feminist issues, and how it was a kind of awakening for her. I especially like the way Geena used anecdotes to show how these issues affect her personally, like how she didn't realize she could speak candidly to a director until she met Susan Sarandon.
Watson on how she came to an awareness of feminist issues
I didn't realize that I wasn't moving in a gender-equal world—I had a sense of it, but I didn't start to really see evidence of it, I think, until I hit puberty. Media even before that age is already creating all these biases.

I agree with you in the sense that I think until you really start looking at it, if you've been sold the line that gender equality is something that is solved, and that we now live in an equal world and this has all been tackled, you're not looking for it in the same way. You're not really aware, you're not looking at it consciously. I would say there have been different stages of my feminist awakening. The more layers you peel back and the more things you're made aware of, you're like, "Oh my God."

Davis on taking up the issue of lack of female characters
I just started asking my friends if they had noticed. None of them—feminists, mothers, daughters—noticed until I pointed it out. Then I decided to bring it up within the industry. I knew a lot of people, so I'd say, "Have you ever noticed how few female characters there are in kids movies?" when I met a director, a producer, whatever. And they said, "Oh, but that's not true anymore." Then they would name a movie with one female character as the proof that things had changed. [Watson laughs] My point was the world is missing female characters. A lot of times there is one female character, maybe even a cool one, maybe even an important one. But where are all the rest?

Davis on how Hollywood can lead the way for change
First of all, I realized that in all the sectors of society where there's a huge gender disparity, the one place that can be fixed overnight is onscreen. You think about getting half of Congress, or the presidency … It's going to take a while no matter how hard we work on it. But half of the board members and half of the CEOs can be women in the next movie somebody makes; it can be absolutely half. The whole point of why I'm doing this is to show all kids, boys and girls, that women take up half the space and do half of the interesting things in the world and have half of the dreams and ambitions.

Davis on how Susan Sarandon opened her eyes
An eye-opening moment in my life, a very defining moment, was the first time I met Susan Sarandon [before shooting Thelma & Louise]. We were going to meet, just Ridley [Scott] and Susan and I, to go through the script and see if we had any thoughts or ideas. I was reading the script, and in the most girly way possible, meaning that if it was a line that could change or something different I'd like to see, I would think about each one and say, "Well, this one can wait till the set because I don't want to bring up too many things."

I meet Susan, and she was amazing. We sit down to go through the script. I swear, I think it was page one—she says, "So my first line, I don't think we need that line. Or we could put it on page two. Cut this …" And I was just like … My jaw was to the ground. Because she was just saying what she thought! [laughs] She was saying her opinion. Even though I was 34 or 35 or something. I was like, "People can do that? Women can actually just say what they think?" It was an extraordinary experience to do that movie with her because every day was a lesson in how to just be yourself.

Davis on how she wants a good part
When I started watching Breaking Bad, I binge-watched it. I thought it was so good that I started to cry. It's the only time in my life I've been completely jealous, the only time. I was like, [imitates crying] "I want to do what Bryan Cranston gets to do. I want a part like that." [both laugh] Isn't that pathetic?
It's telling that Geena is jealous of Bryan Cranston's career, because Bryan and Geena are both 60. While things are changing on television hanks to producers like Shonda Rhimes, Mindy Kaling and the cable and internet-based shows, there's still a lack of female-led TV shows. Plus it seems like all the major movies being made are remakes or sequels and that's not going to change the gender gap. As Geena said, just because people think this is no longer an issue doesn't make it the case. Also, I really like how Emma described how she came into a greater awareness of feminist issues. She's worked hard to learn and educate herself and it shows.
I loved how Geena explained that we can't change the world overnight, but that it's quite easy to write and cast more women in films. I left it out of this excerpt as it was running too long and we've covered it before, but she also talked about how there are more women in forensic sciences today thanks to the many female medical examiners shown on television.
Geena is next starring on TV show for Fox loosely based on The Exorcist.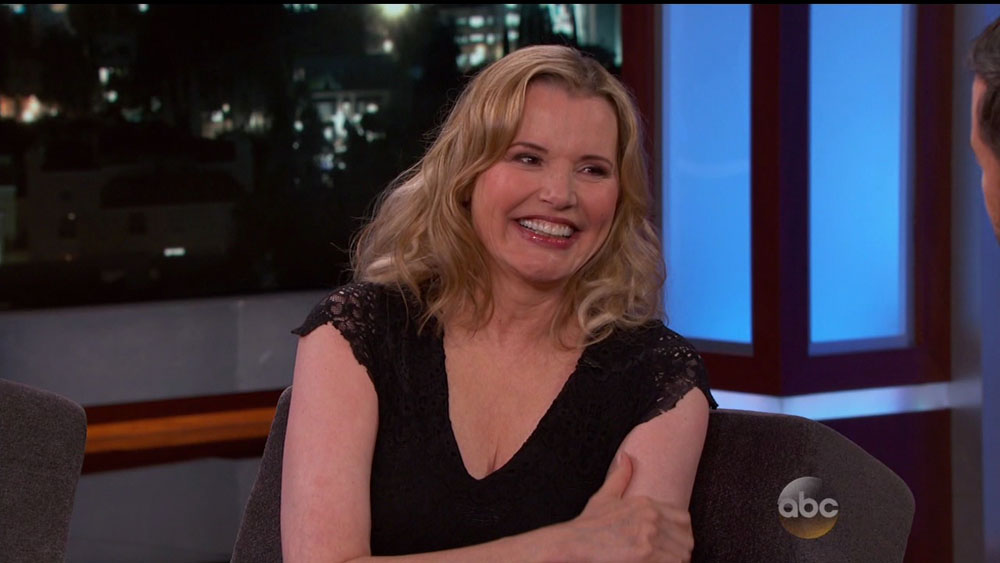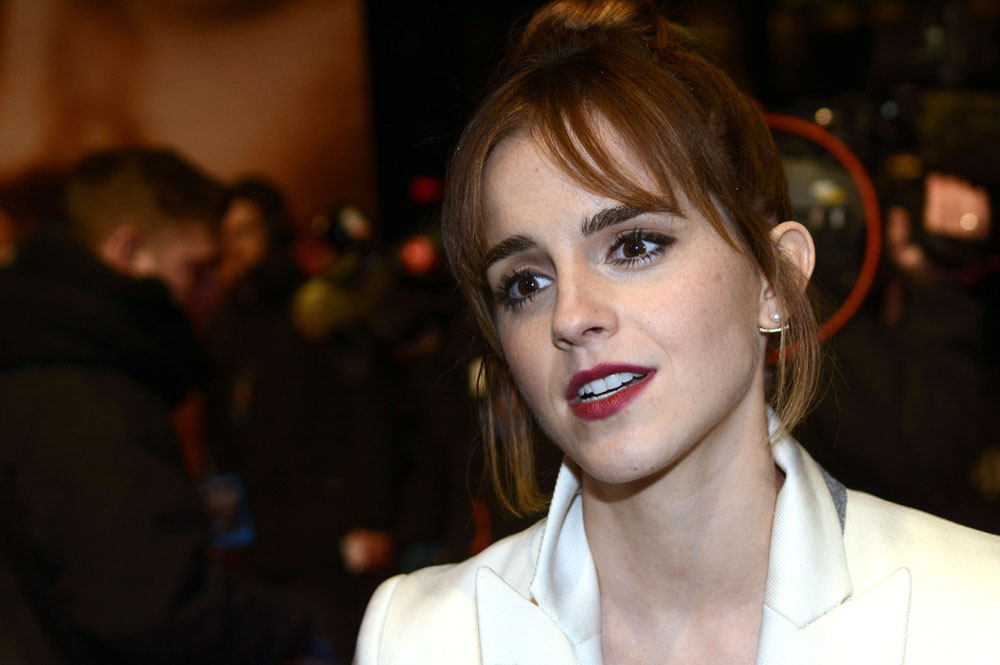 photos credit: Getty and WENN