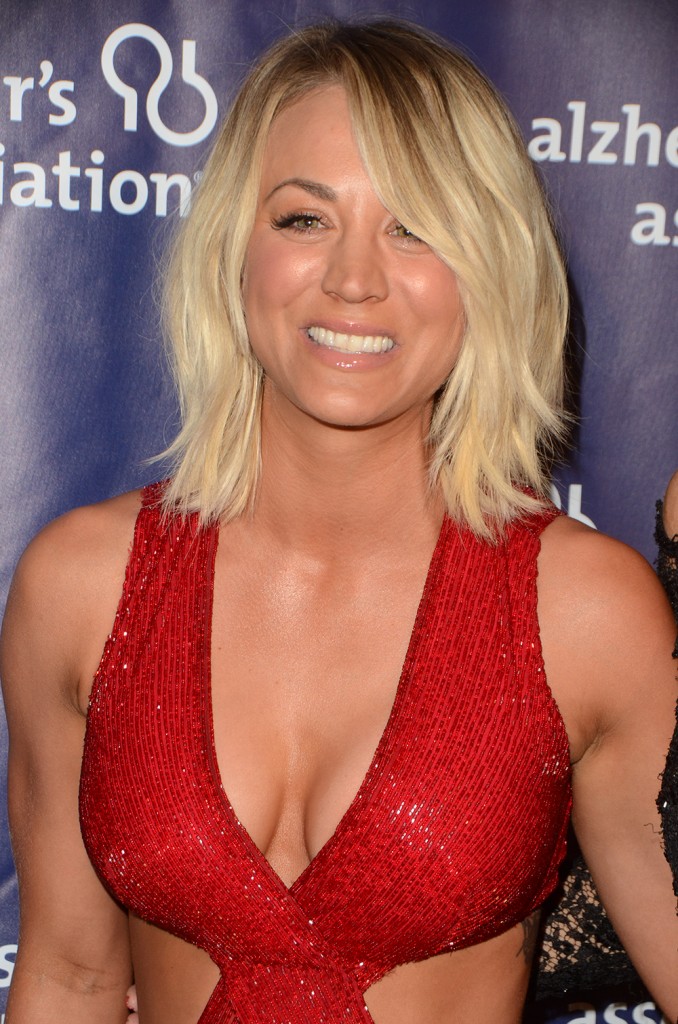 Big Bang Theory star Kaley Cuoco recently celebrated wrapping the 9th(!) season of her sitcom by adding extensions to her short, bobbed hair. In a pic posted on Instagram, the 30-year-old actress was shown getting the follicle supplements and added the caption, I love playing Penny , but it's good for me to bring it back to Kaley." They make extensions with dark roots? Sorry, that was "Catty Corey." Actually, the finished product doesn't look that bad – but I still don't know why she left such long dark roots. If I had "Kaley money," you would not see a root, and I'd be in the chair when one dared to rear its ugly head.
In other news, it seems that the actress is attempting to put her relationship with new beau Karl Cook on the fast track to marriage. Star Magazine hinted that Kaley has been pulling the move that has never worked for me or any of my friends.
Marry in haste, repent in leisure. It's a lesson Kaley Cuoco should have learned after she wed her ex-husband Ryan Sweeting after three months of dating. But sources say Cuoco is hoping to become engaged to equestrian Karl Cook just as quickly. During a recent visit to a newsstand in LA, a tipster says Kaley purchased a stack of bridal magazines with a friend.

"They flipped through them all, cover to cover, and commented on which dresses looked the best," dishes the eyewitness, although it wasn't long before Kaley started gushing about her new man.

"She went on and on about how much she loves Karl and confessed that she was hoping for a proposal – and soon."
[From Star Magazine, print edition]
Since the couple made it official quite recently – on Instagram, of course, Kaley has continued to declare her love for Karl on social media, posting a pic with him at a local farmers market on Sunday.
Full disclosure: one of the best things about my divorce was not having to watch BBT anymore. Full disclosure, part 2: I once had extensions. I loved them, my friends hated them, but told me only after I had them taken out. That being said, I can't help but like Kaley. Yes, she's made some bad decisions, both with men and hair, but I can't help but root for her, because she seems like a cool chick. She's that friend (and I know we've all had one) who always wants to be in a relationship, good or bad. I just kind of want to take her under my wing and encourage her to let this relationship proceed "as is" for a while longer before saying yes to a dress. It's great to be spontaneous, but she should let her hair take the brunt of that for now. Extensions are easy to take out. Just saying.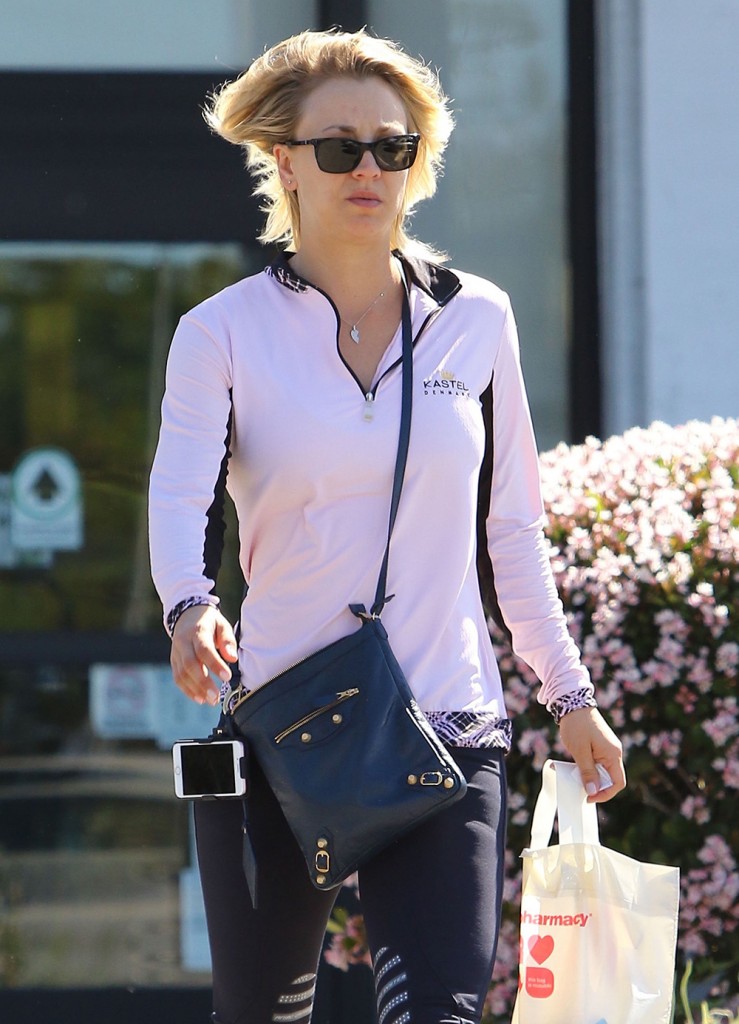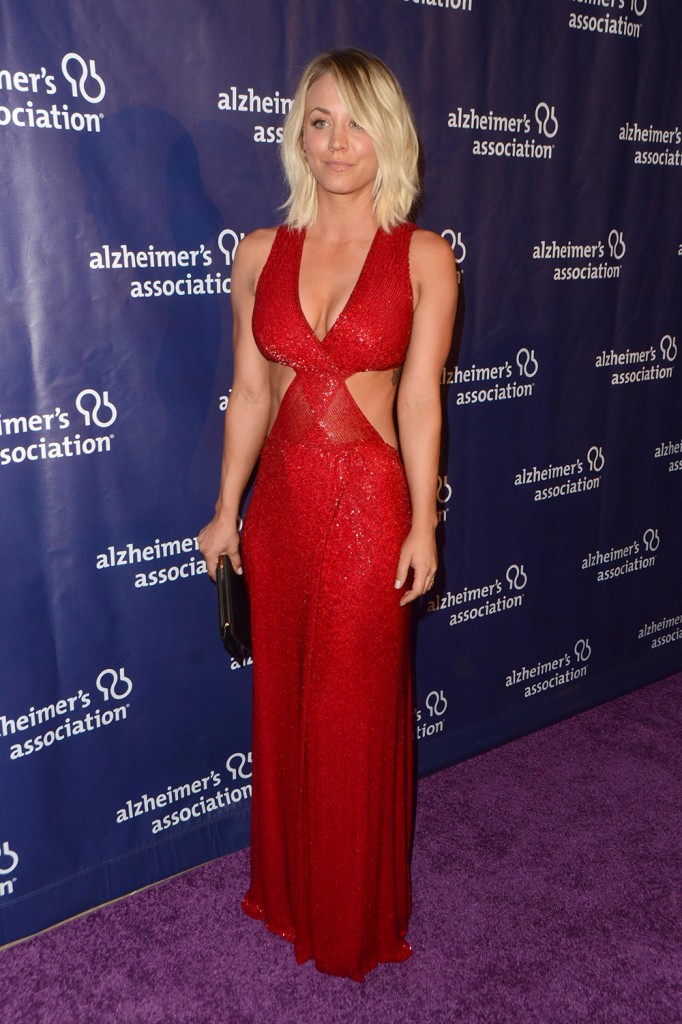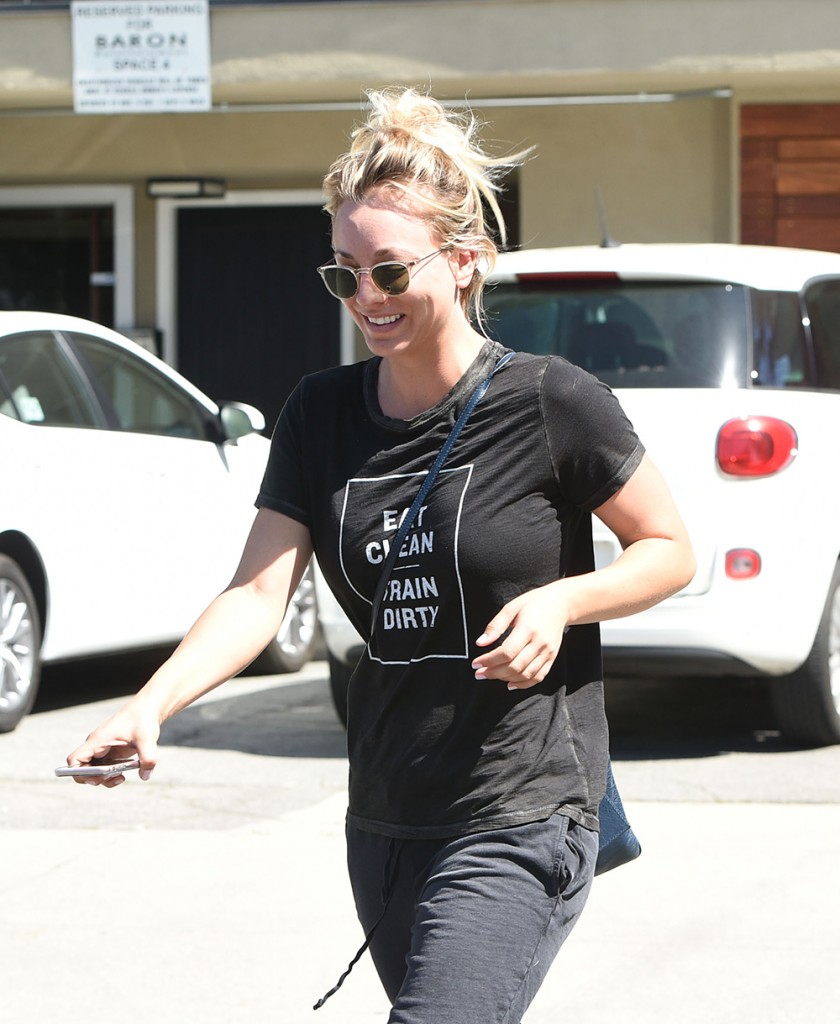 Photo credit: Getty Images, Fame Flynet, WENN.com