Last week, model/actress Rebecca Romijn was asked in an interview with Entertainment Tonight for her thoughts about "The new generation of models such as Kendall Jenner and Gigi Hadid, who are more famous for their social media presence than their runway experience." Romijn, 43, did not mince words and said that there's been no evidence that "followers translates to revenue," that "legitimate fashion people can't stand" the trend and that she hates that "social media stars are now the supermodels in fashion. They are not true supermodels." To be clear, ET named Kendall Jenner and Gigi Hadid as examples of Instagram models, not Rebecca, but Rebecca ran with it.
Now Yolanda Foster, herself a former model (I guess, although I never heard of her until Real Housewives of Beverly Hills), is defending her daughter, Gigi Hadid. The thing is, Rebecca apologized on Twitter to both Kendall and Gigi, and told them not to believe the clickbait and Yolanda went after her and made it personal anyway.
I wish ET Online would make the audio and/or video available online for this interview. Their lead-in question specifically named Kendall and Gigi and then Rebecca responded in general terms about social media stars. If ET's journalist did phrase the question as reported, it wasn't clickbait they were just reporting what Rebecca said. Still, that was lame of Yolanda to make it personal like that. Yolanda responded to more tweeted allegations, specifically that Gigi and Kendall were the beneficiaries of nepotism, and that she shouldn't go after Rebecca because she said her words were misrepresented.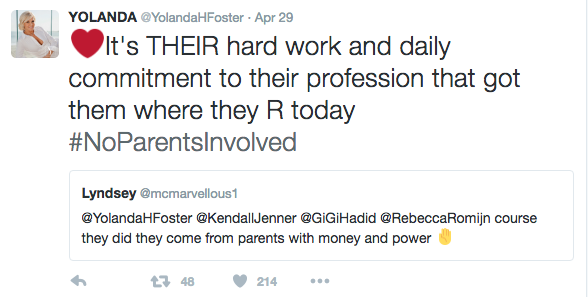 The way Yolanda words this makes it sound like she saw Rebecca's interview, but I can't verify that because there are no clips available online that I can find. Yolanda should have let it go, it's absolutely the case that her daughters have benefitted from her wealth and connections (and fame) but she had to make a stink. Fighting with people is the entire basis of her career so she's got to keep it up no matter what. That's another unfortunate result of social media, people who become famous for arguing. At least the Instagram models are contributing something. (Ok, the jury is still out on that but you know what I mean.)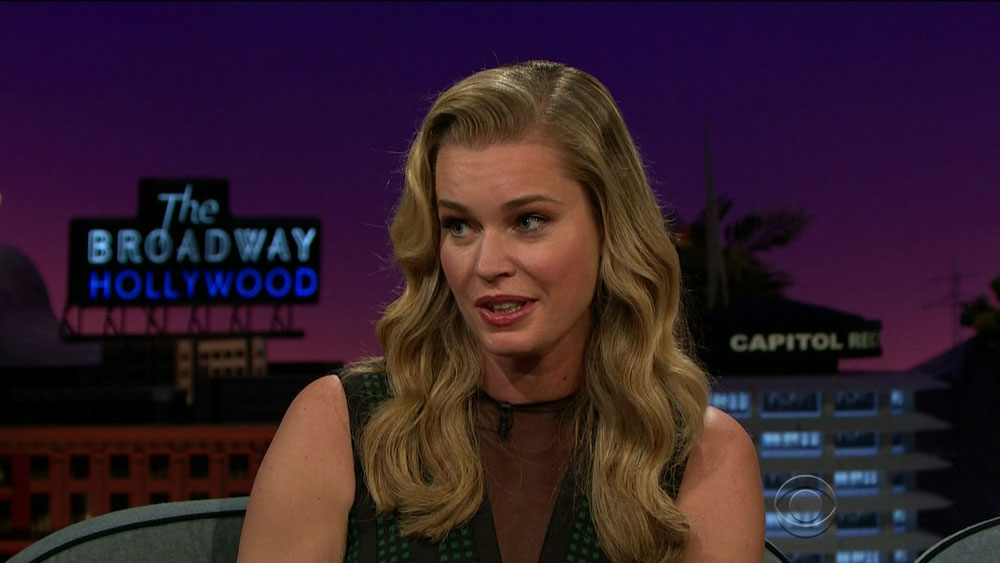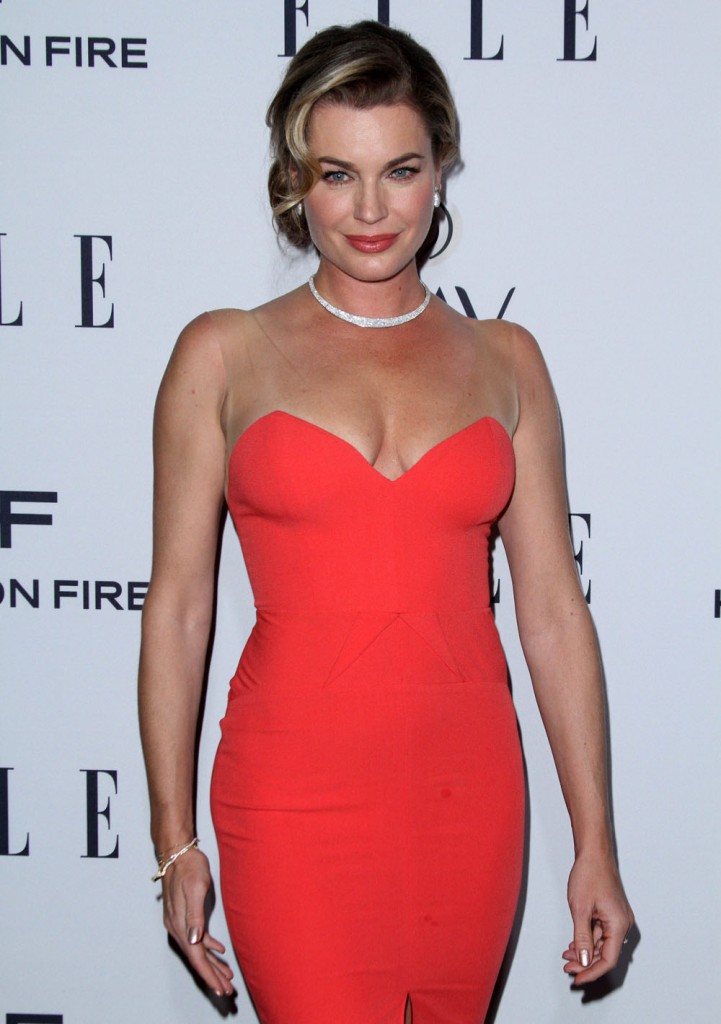 Photos credit: WENN.com and Getty Images