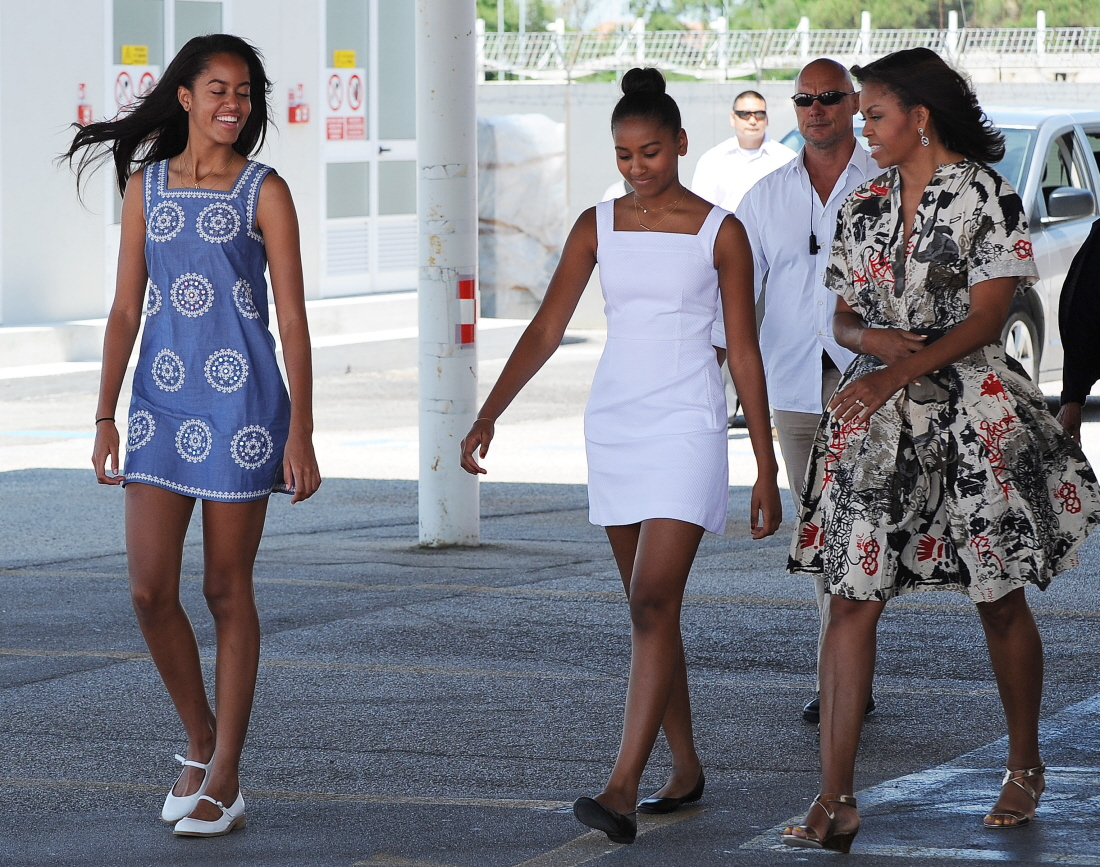 Sigh… I could seriously spend a whole day looking at photos of their First Family. It's so bittersweet! I remember when President Obama came into office and his daughters were just little girls. Malia and Sasha have grown up so much in eight years – they've become young ladies, and Malia graduates from high school this summer. There has been so much talk in Washington and beyond about where Malia will go to college. Some people insisted that she would be going home to Chicago. Some insisted it would NYU or Columbia. Some insisted it would be Stanford, for sure. But in the end, Malia chose the diplomatic path and decided on Harvard, the alma mater of both of her parents (Michelle and Barack both graduated from Harvard Law). Not only that, but Malia is going to take a "gap year" and not start Harvard until Fall 2017!
Malia Obama, the older daughter of President Obama, plans to attend Harvard University beginning in the fall of 2017, the White House announced on Sunday, waiting until her father leaves office to begin her college career. Malia's much-speculated-upon decision, announced in a news release after months of official silence from the White House about her college search process, will make her the latest in a long line of presidential children to attend the elite university in Cambridge, Mass. Both of her parents attended law school there.

"The President and Mrs. Obama announced today that their daughter Malia will attend Harvard University in the fall of 2017 as a member of the Class of 2021. Malia will take a gap year before beginning school," the White House said in a statement.

In deferring her start date until 2017, Malia, 17, is availing herself of the opportunity to take a "gap year," a popular option for high school seniors who are seeking experiences outside the classroom — some in far-flung parts of the world — before they begin pursuing a degree. Harvard actively encourages admitted students to do so. It may also yield a less scrutinized freshman-year experience for Malia, whose parents have worked vigilantly to keep her out of the public eye during her years in the White House and hope to shield her from such attention as a college student.

Harvard accepted 5.2 percent of applicants this year, making this admissions cycle the most selective in its nearly four-century history. When she arrives at Harvard, Malia will join a long list of presidential children who have attended, including John Quincy Adams and his son, John Adams II; Abraham Lincoln's son Robert; the sons of Franklin Delano Roosevelt and Theodore Roosevelt; Caroline Kennedy, the daughter of John F. Kennedy; and George W. Bush, who went to business school there.
I do find it interesting that the whole gap-year phenomenon is getting more popular in America. I mostly think of the gap-year thing as a European construct, and American kids used to be encouraged to immediately begin college just a few months after graduating high school, which is what I did. If I could go back and take a gap year between high school and college… I'm not sure that I would? I was so eager to start my college life, and while my first few months were rough (I was terribly homesick), I ended up loving college life. Also: I've known many Americans who have done the "gap year" thing after graduating from college, not high school. But maybe with the younger kids, it's becoming more of a thing to take a gap year in-between high school and college.
Photos courtesy of WENN, Getty.