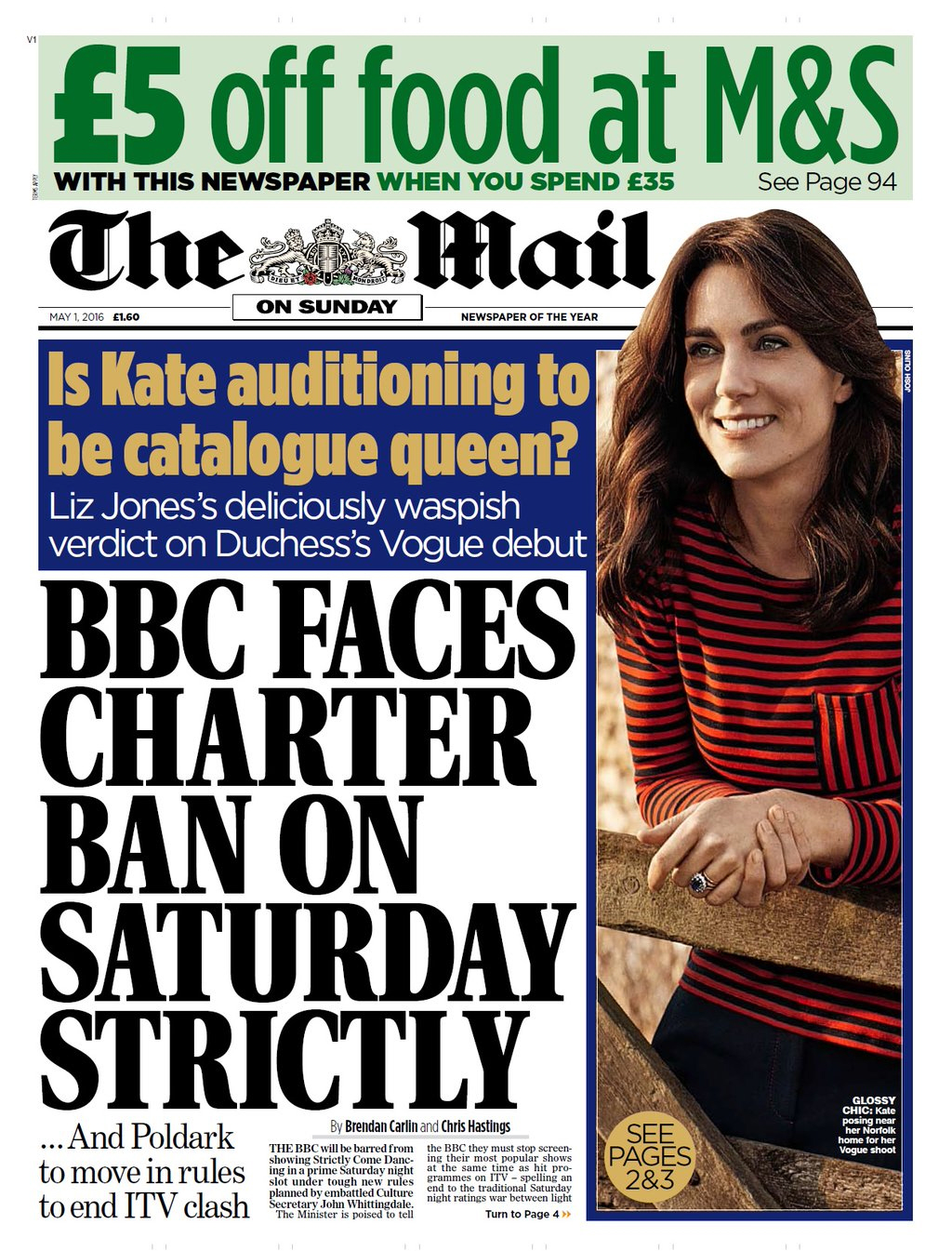 Duchess Kate covers the June issue – the centennial issue – of British Vogue. While I loved the idea of Kate's first magazine editorial being this significant milestone for a British publication, the verdict on the photoshoot definitely felt like people were overwhelming underwhelmed. One of the first and biggest pieces of criticism about Kate's Vogue editorial came from the Mail on Sunday's Liz Jones in a piece called "Is Kate auditioning to be the catalogue queen? The Duchess of Cambridge becomes a Vogue cover star… but Liz Jones dares to say it's all a bit Boden." I had to look up the "Boden" shade. I thought perhaps Liz Jones got it wrong and meant to write "bogan," which is apparently Aussie/Kiwi slang for low-class. But apparently "Boden" is UK-specific slang for "an English surname common in Shropshire and the West Midlands area of central England." If I'm using the context clues correctly, I think Jones means that Kate looks like a Basic Becky (Becky with the Good Wiglet) from middle-England. Update: so Boden is also a catalog in the UK, so the American equivalent would be "Kate looks like she's in an LL Bean catalog." Still, I think the context is that this Vogue editorial looks pretty basic. Some highlights:
Months in the planning. Shrouded in secrecy. The most talented people in the fashion industry corralled for the Duchess of Cambridge's first magazine shoot. And what a result: the return of the Sloane Ranger in a field in Norfolk. She was photographed for the cover of the historic 100th anniversary issue of British Vogue, and while Kate looks beautiful, and happy, there is nothing 'fashion' or even aspirational about the shot: she is wearing a far-too-wintry suede Burberry trench we've seen everywhere, a white shirt, also by Burberry, that will never cause retail sites to crash, and a hat, of the sort Camilla might wear to muck out.

…Kate is transformed from statuesque beauty into a parody of Meryl Streep in Out Of Africa. It is too rural, too hunting, shooting and fishing, when we were waiting for something red carpet. A Princess. Vogue editor Alex Shulman says the shoot is 'a fitting tribute to a young woman whose interest in both photography and the countryside is well known'. The countryside! This a woman whose natural habitat was once the Kings Road, and the inside of Reiss!

The photo on this cover is so wholesome and toothy, it could almost be on the front of American Vogue (whose editor-in-chief, Anna Wintour, must be spitting tacks she was pipped to the post). It's hard to blame Vogue, as I can't imagine Kate was easy to handle. I am happy she vetoed Mario Testino (too Hollywood) and Demarchelier (too airbrushed; I'm super glad that in a portrait inside you can see Kate's wrinkles). But she has baulked at looking in any way sexy or modern. She has also refused to give up her heavy Scouse brow, not toning down the black make-up that's more Katie Price than Kate Windsor.

Kate would also have called the shots when it came to clothes, not wanting to expose too much skin, fearing she would look too thin. Kate also didn't want to look too 'designer'. So instead, for one of the new photos, she has opted for a Petit Bateau Breton top in what can only be called mauve – a pose described by Shulman as 'beautiful', but that I can only describe as 'Boden'… It is all a bit safe, a bit reverential, a bit Wellington boot room.

But here is my important problem. You only grace the cover of Vogue when you want to become an icon and have your ego massaged. You are joining the fashion elite. Like Diana, who wanted to be a mother, a Princess, a charity worker, an everywoman, a pin-up, Kate has sold her soul to the devil that is vanity and elitism, and those fashionistas who judge others only by their BMI. Kate, who up to now has protected her privacy and that of her children ferociously, has opened the floodgates to the sort of forensic scrutiny her late mother-in-law endured. There is no going back. Pandora's dressing-up box has burst open.
I don't really get the final criticism unless it's just supposed to be read as yet another media eye-roll at the Cambridges' ceaseless cries of "privacy." Kate clearly posed for British Vogue for a specific reason, which was their centennial issue, and it's not like people are going to expect her to do regular magazine covers from here on out. I think Kate has done a good enough job over the past five years of limiting those kinds of expectations: just because she does something once, doesn't mean she'll ever do it again (for better or for worse). Just because she agreed to one Vogue cover, doesn't mean she'll now be a fashion-forward cover girl.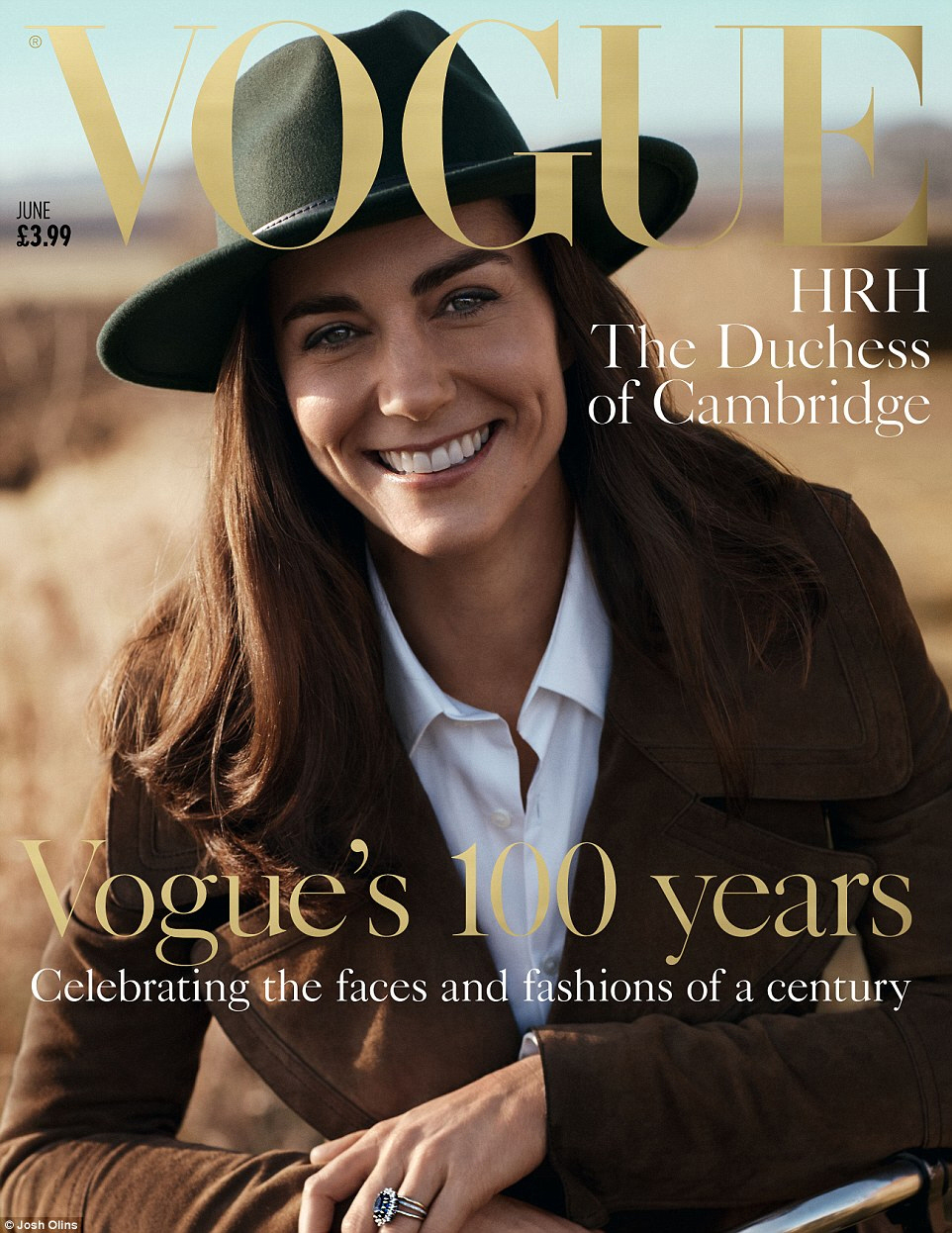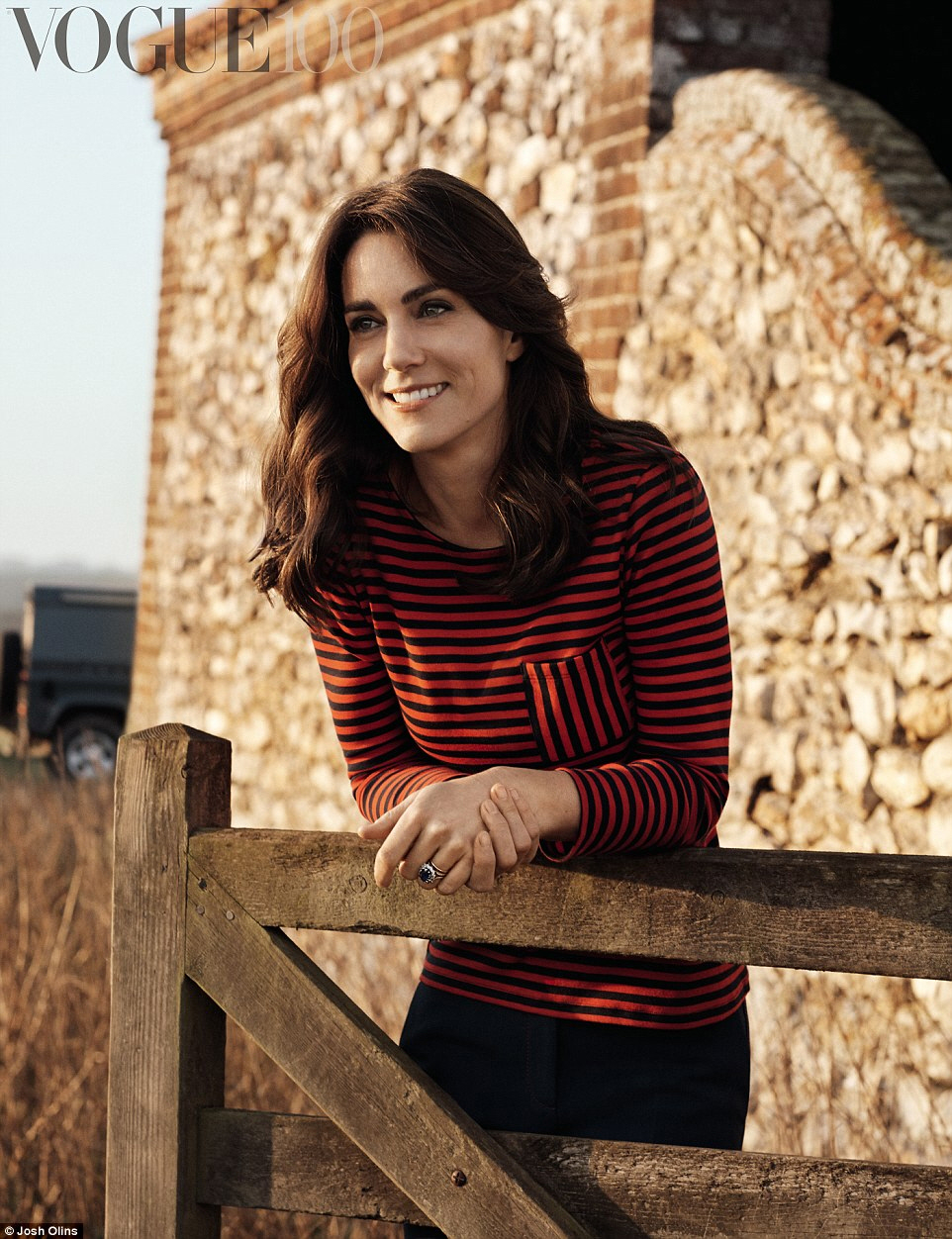 Photos courtesy of the Mail on Sunday, British Vogue.