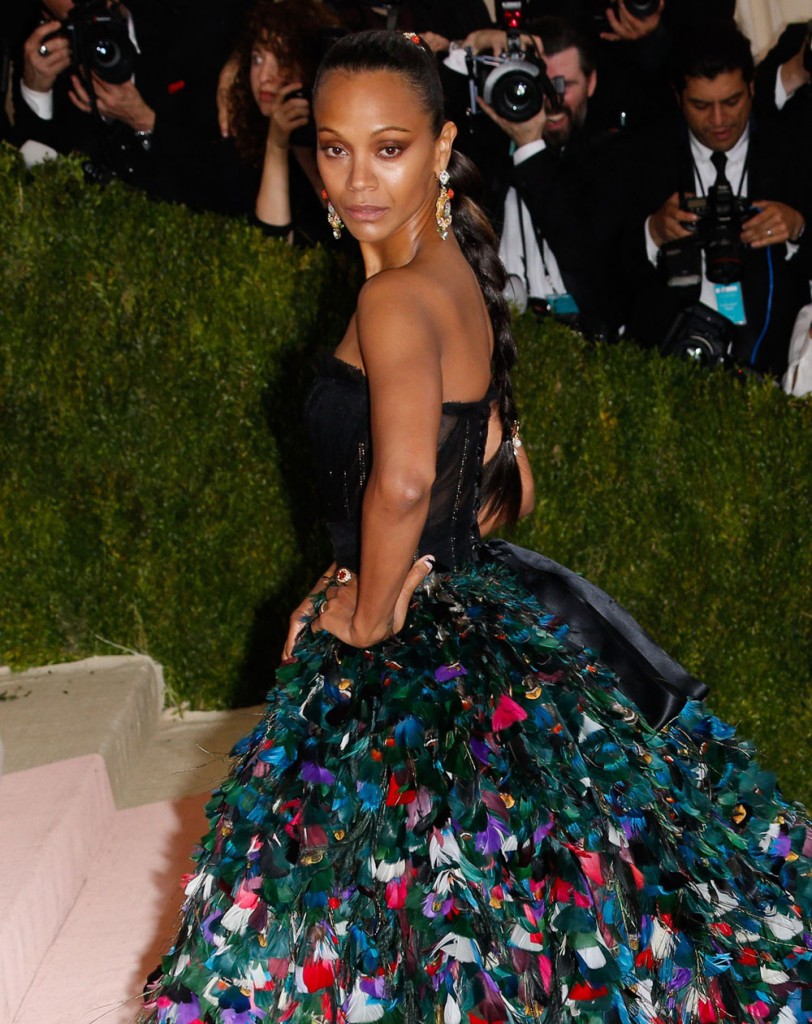 Last night Kaiser and I were refreshing Twitter to see who wore what to the Met Gala. While E! did have red carpet coverage, and kudos to them for starting that this year, it was more commentary than breaking news and Twitter was usually first. The back of this dress was tweeted early with the celebrity incorrectly identified as Heidi Klum. (The same thing happened with the at-first unknown wearer of that lit-up Zac Posen dress, people said it was Heidi Klum.) Then, when Zoe stepped out in this incredible gown, there was chatter that she was wearing the same dress as Heidi Klum. That didn't happen and with all the planning that goes into these custom gowns it would not be a coincidence if it did. This was Zoe, rocking this incredible peacock-look dress which had a long train and just beautiful, stunning craftsmanship. I would love to know more about the work which went into this gown. It doesn't fit the theme of the Met Gala this year but that doesn't matter at all. Something nitpicky: her makeup is too light for a red carpet look but maybe she didn't want to overshadow the dress, as if that would even be possible.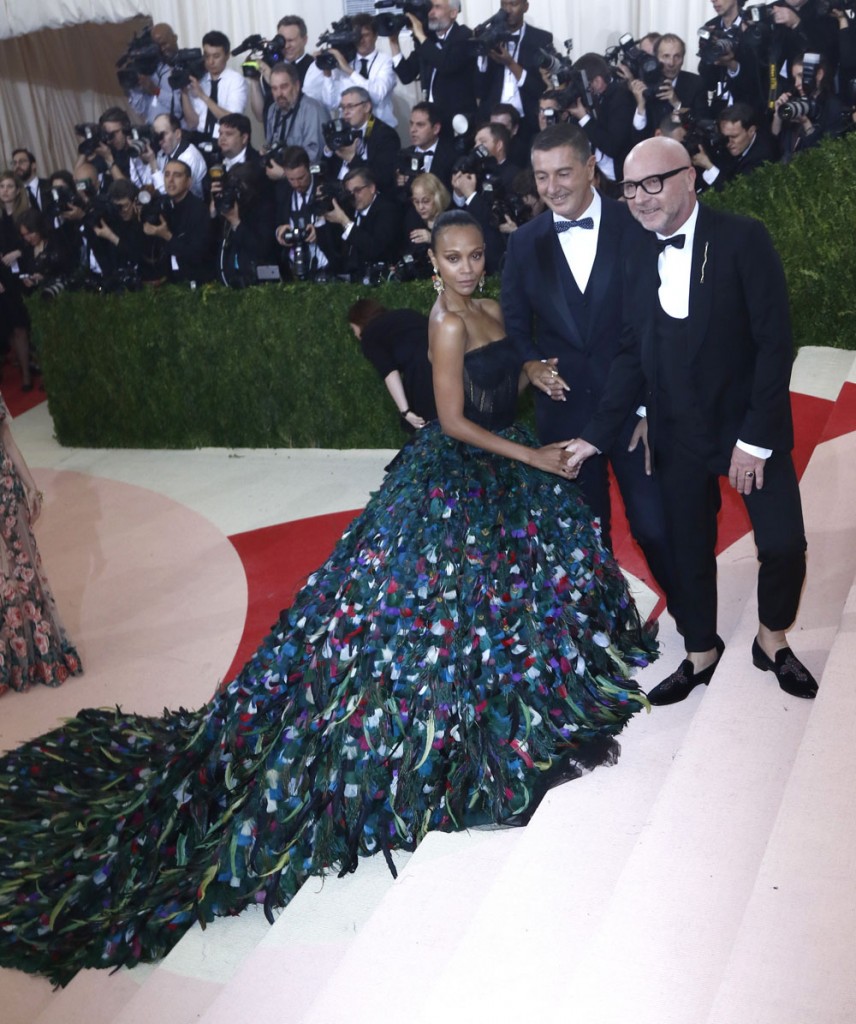 Do you remember how Zoe defended Dolce and Gabbana after their stupid "synthetic babies" comments last year? They remembered.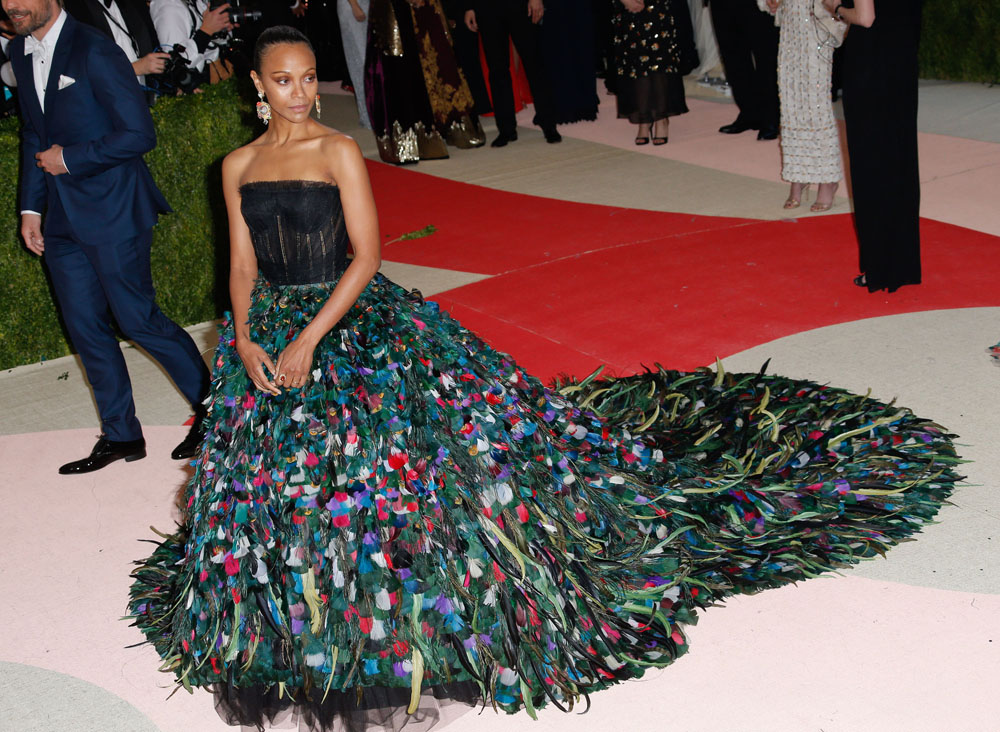 Kate Bosworth was also in Dolce & Gabbana and it's like they farmed out the design of this hot bedazzled mess to a junior designer. In theory it should be a lovely gown in that there's so much detail put into it, but there's not enough editing on the bodice especially. It's so overwhelmed with rhinestones that it looks like someone hot glued them on with little attention to the pattern. Plus she's got on some kind of leafy Grecian crown and there's a giant circle at the waist and embroidered shells leading down the skirt. It's too much.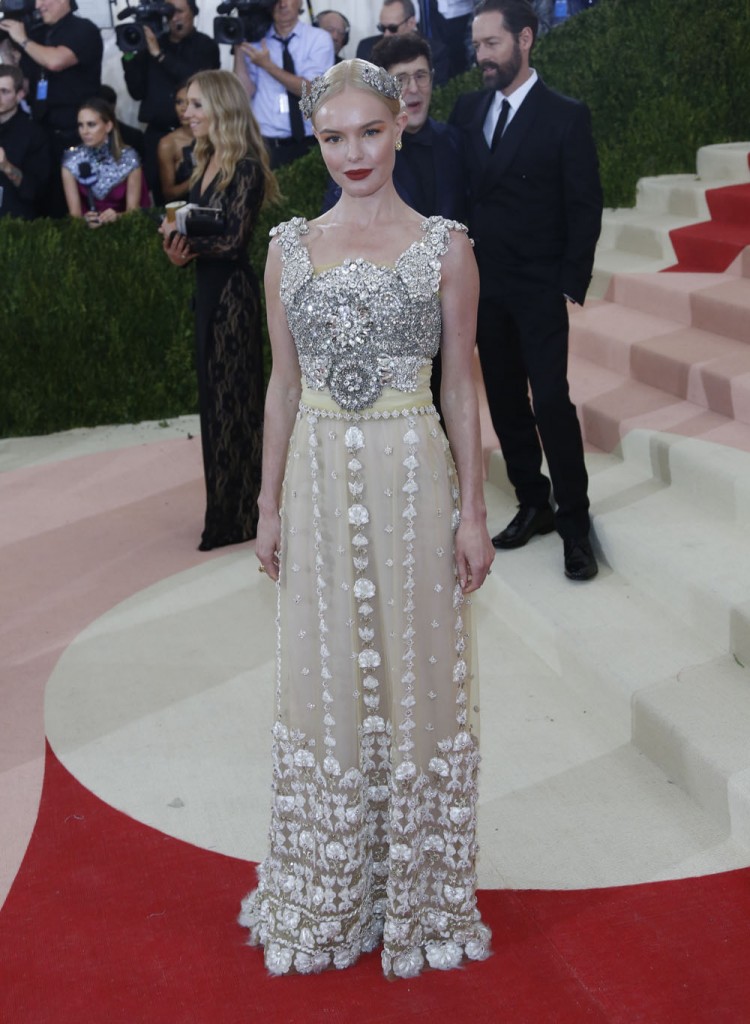 Look at this body language.
I shouldn't stir up trouble, they looked normal-ish in other photos.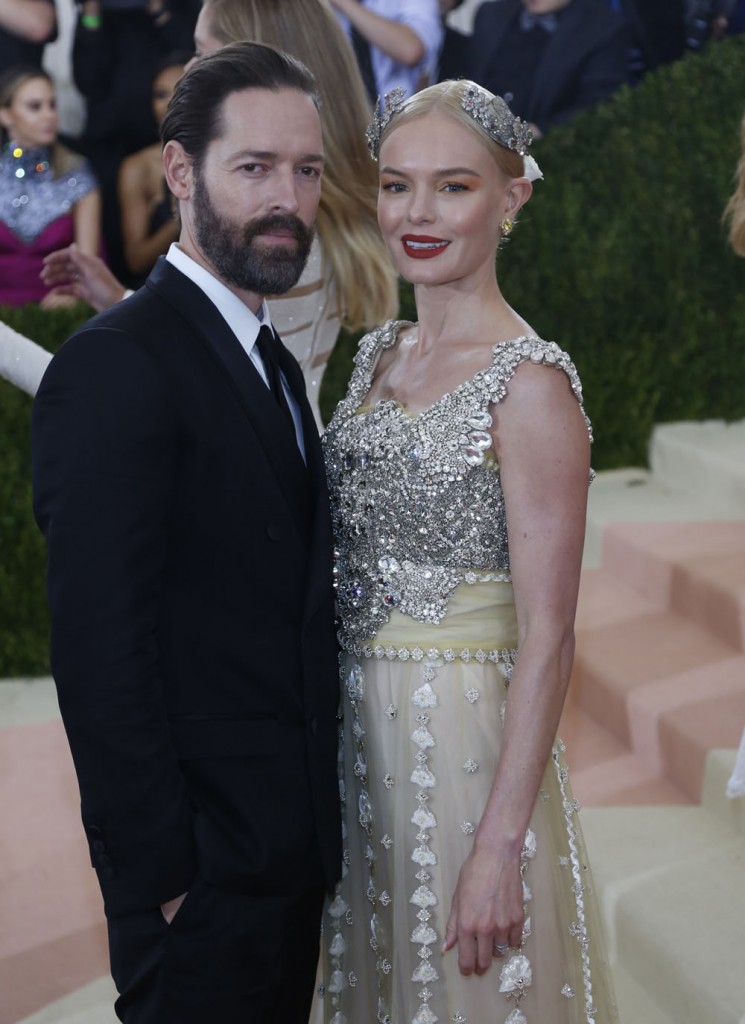 Kate Mara was in Paco Rabanne and she was one of the few women to wear a laser-cut dress. That's one of the examples of the effects of technology on the fashion industry, laser cut patterns. I love the grommets on this dress and the cut is very mod. Kate was there with her Fantastic Four co-star, Jamie Bell, and I forgot that they were dating but we first heard about it last fall. They're cute together!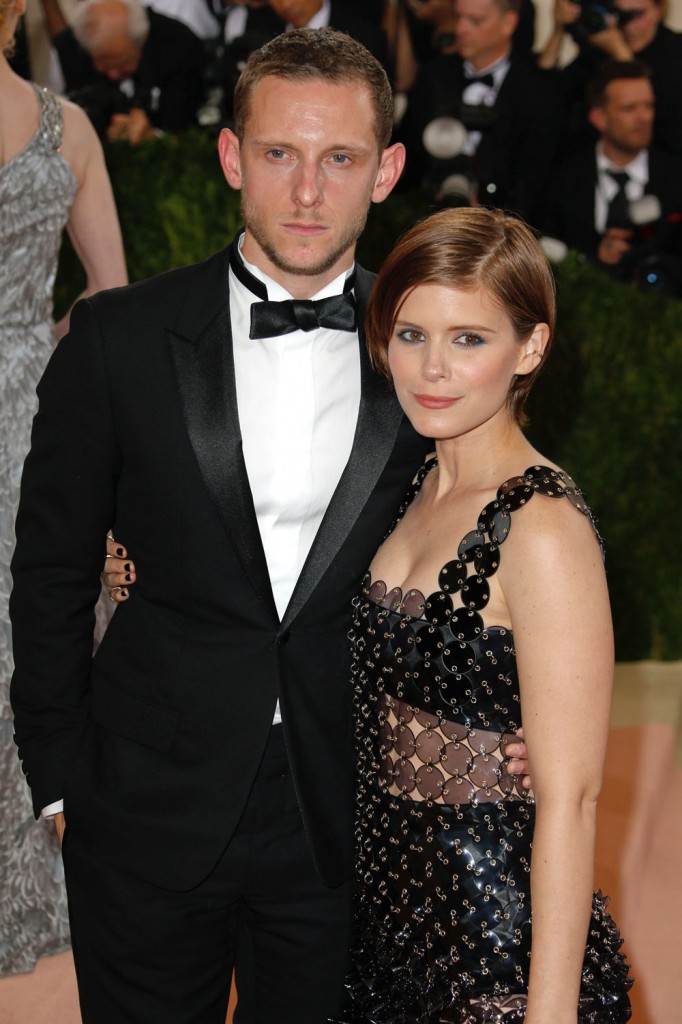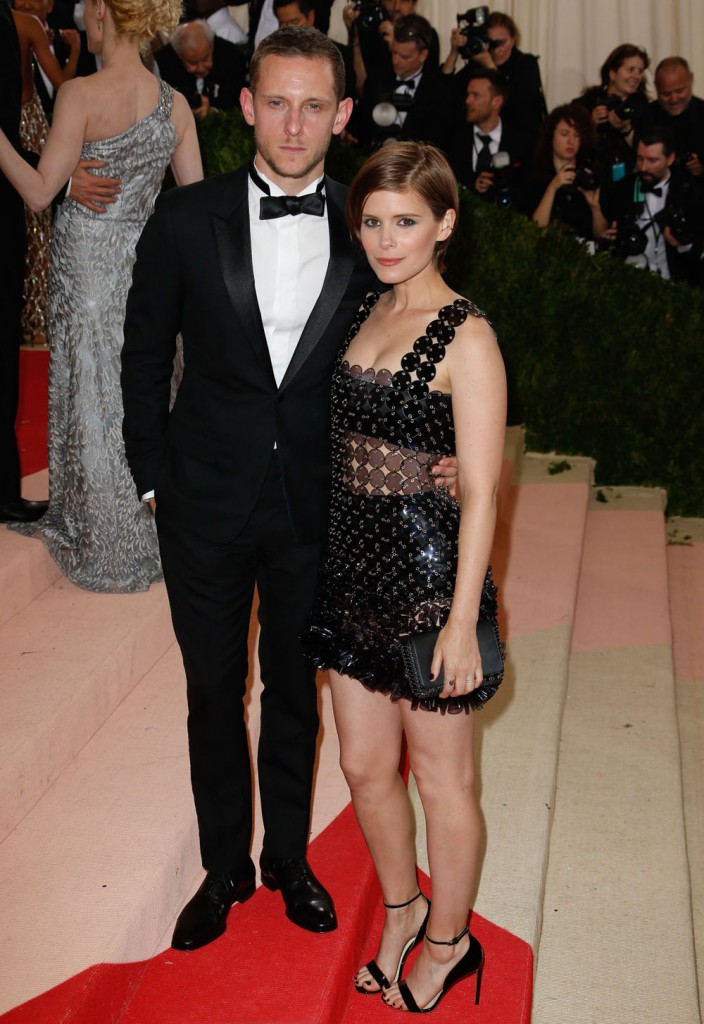 Speaking of cute couples, here's Hannah Davis and her fiance, retiree (ha!) Derek Jeter. She's in light blue Zuhair Murad and she looks fab. I love the silver belt on that gown and her strappy matching heels.