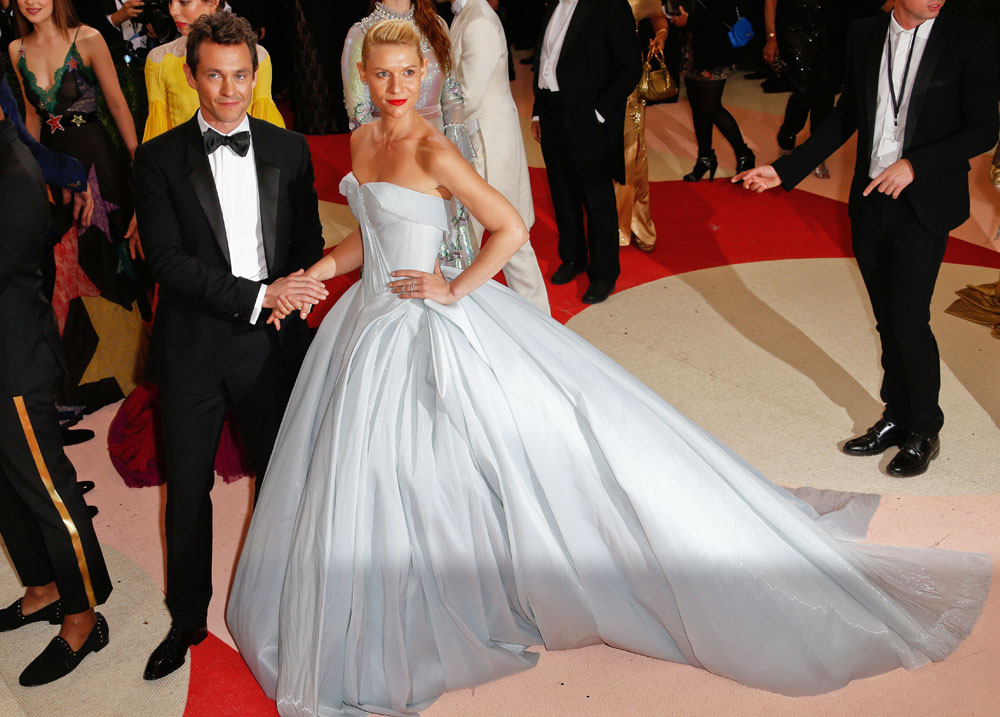 My favorite gown at the Met Gala, and the one that I thought best captured the theme, was Claire Danes' Cinderella style Zac Posen, an impressive gown in its own right which went to the next level by glowing and sparkleingwith the lights off. Many of you said that the theme Manus x Machina (hand and machine) was more than just technology meets design, that it was meant to incorporate both traditional hand design methods, like the intricate feathering on Zoe Saldana's Dolce & Gabbana, and more modern technology, like the perfectly circular machine-cut grommets on Kate Mara's dress. I think that's accurate now that I've read through the whole theme description. Although I find that theme too all-encompassing I can now appreciate how more traditional dresses did fit the theme. Some of them still seemed phoned in to me, and I would have liked to see more designs with tech features built in, but I see your point.
Entertainment Weekly has an interview with Posen, who described the technology behind the dress that had everyone talking. It was made with a fibric optic material which transmitted light and had 30 battery packs built in to run it. Next year, I want to see recycled gowns (like Emma Watson's) with solar-paneled lights. I kid but that would be fun. Plus imagine owning clothes that glow without batteries. As long as it didn't attract bugs outside I would want that. Here's more, from EW:
Posen set out to create a gown that highlighted "the place where technology and fantasy meet." Made of custom fiber optic woven organza with 30 mini battery packs sewn into a thin organza lining, the result was a haute couture design that reflects his experimental approach to fashion. "We custom developed the fabrication, because I wanted to create something that had a transparency to it, but an illumination to it." And though the major glam factor came from the light bright factor, even the smallest details — like its raw-edged hem — were considered ahead of the gown's red carpet debut. "I think fashion has become something called fashiontainment," reflects Posen. "And it's our job as dreamers and creators to push that."

That said, the pale blue, princess-style dress required 600 hours of work from Posen and his six-person team, and paid off when social media declared the dress a Cinderella moment. "It's always great when something resonates and creates a visceral reaction," says Posen, who has incorporated tech-inspired designs in previous collections and worked with Google's Made with Code program.
Here's the video again:
Some of you didn't like this gown and I know that Lainey called it "gimmicky." I usually agree with her, but I thought this was a beautiful fantasy, like something you would see on film created with CGI only achieved in real life. Posen designed with light, and this gown was incredible.
EW also reports that Claire had to return the dress by midnight and that she changed for the after party. It's not specified in the story, but if this gown goes on display at the MET I'm going to visit it. I'm getting goosebumps imagining seeing it lit up. Plus it's been a while since I've been to New York.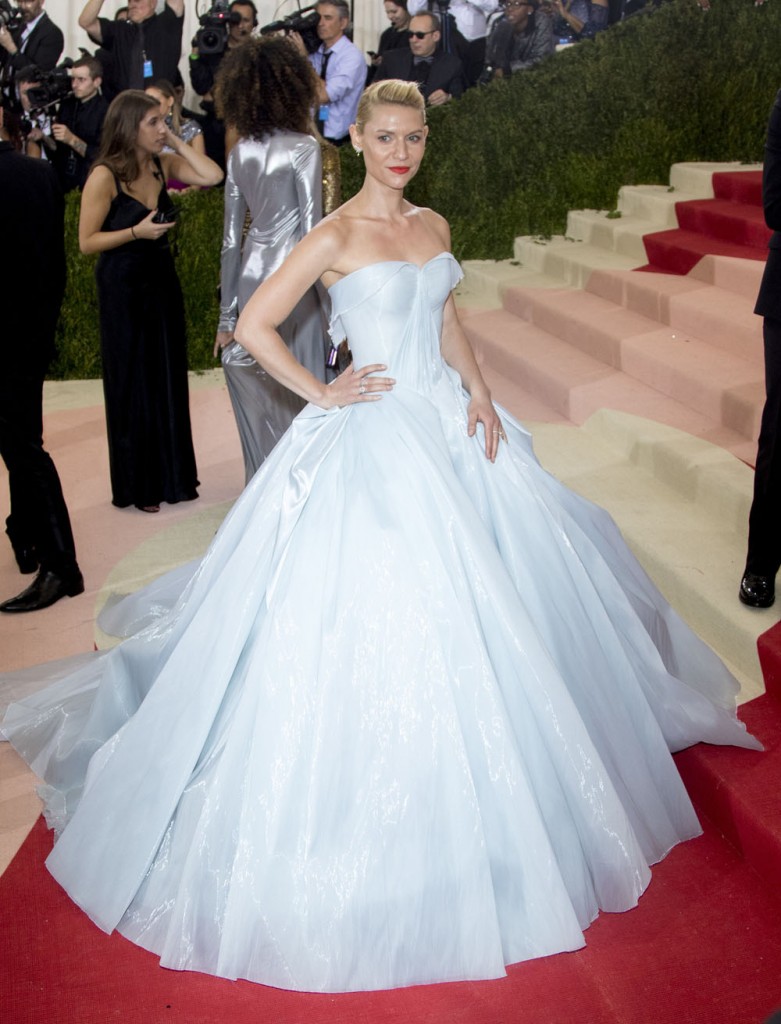 photos credit: WENN, FameFlynet and Getty