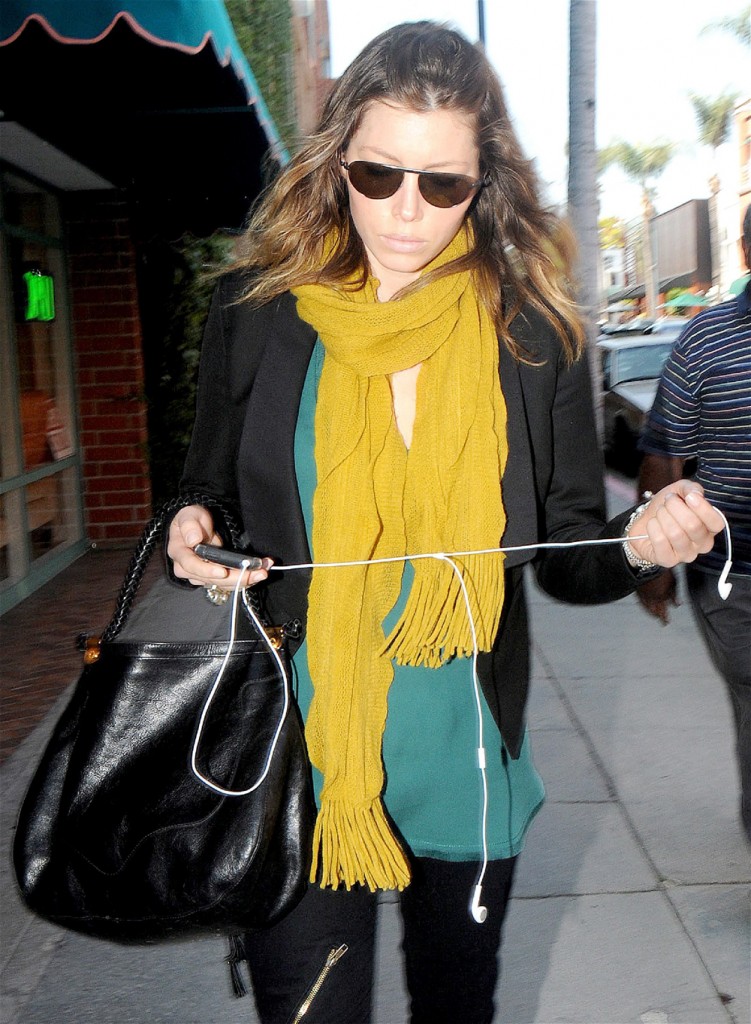 Jessica Biel's latest "film," Powder Blue, famously includes topless (and bottomless) scenes of the "actress." But now it seems that her boobs won't be making it to the big screen, as the movie is being released straight to DVD. Jessica has recently been in the press because her boyfriend, Justin Timberlake, dry humped her at a Lakers game after rampant rumors that the two were on the verge of a breakup. The bland couple will probably be relying on Justin's paycheck in the near future, as Jessica's next project doesn't sound very good either – in Nailed, she will play a woman who flirts with Jake Gyllenhall because she is punctured by a nail.
Jessica Biel — one of the sexiest, most beautiful women in the world — has had bad luck with her latest movies, and hasn't been seen on the big screen since "I Now Pronounce You Chuck and Larry" two years ago. Not even scenes of Biel dancing topless as a stripper in "Powder" — co-starring Ray Liotta, Kris Kristofferson, Forest Whitaker and Lisa Kudrow — could get the somber drama a theatrical release. "Powder" is going straight to DVD in June. "Easy Virtue," based on the Noel Coward play, features Biel as an American divorcée who has a whirlwind romance and marriage to an Englishman, and will get a limited release by Sony on May 22. Most of Biel's fans will have to wait a few months to see her in "Nailed," in which she plays a waitress whose brain is accidentally punctured by a nail gun, resulting in weird, lusty behavior with DC lawmaker Jake Gyllenhaal. We can't wait.
[from NY Post]
Jessica just needs to stop. She's a terrible actress, and she'll never be anything more than the "hot girl," like she was in her latest studio release, I Now Pronounce You Chuck and Larry. Now that the naked photos of her are online, there's no reason for anyone to actually watch (or buy) the movie. She claims that she was embarrassed about her nude post-7th Heaven photos in Gear magazine, but she's willing to go topless in a role as a stripper. There seems to be some confusion here. She should just stick to being Justin's bland girlfriend.
Here's Jessica out and about in Beverly Hills on March 30th. Image thanks to WENN.com .