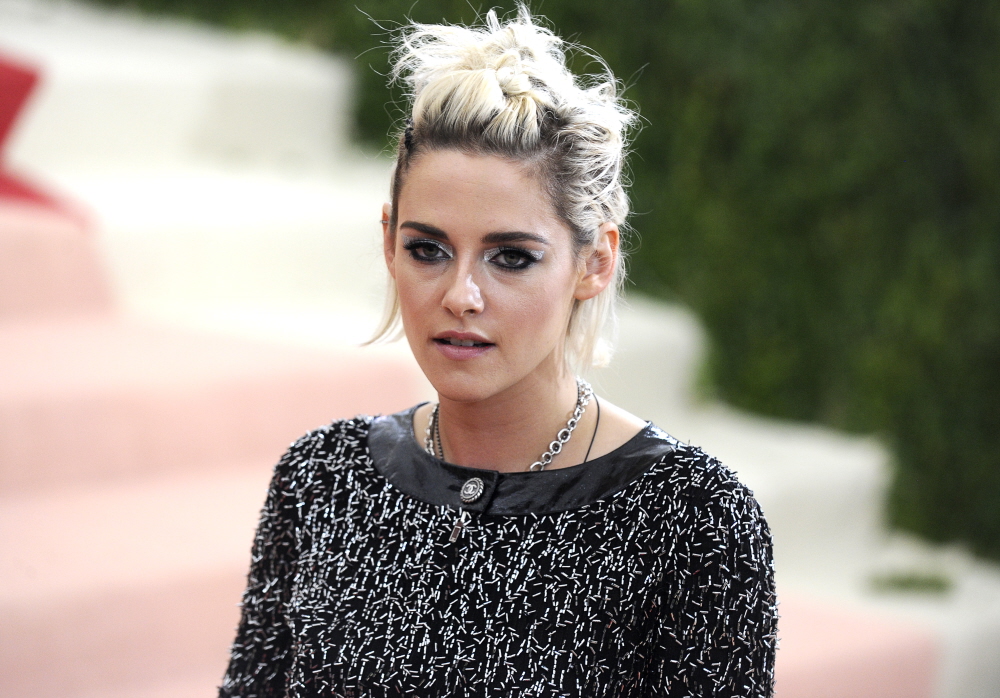 Kristen Stewart and Soko were together as of mid-to-late April. Soko and K-Stew heated up in February and March, and it was in March that we got a steady stream of Parisian and LA pap strolls, complete with hand-holding, kissing and loved-up shenanigans. It seemed strangely out of character for Kristen, but some of us thought that Soko's hyper-emotive ways were perhaps breaking down Kristen's perma-grumpiness. But then there were rumors of a break up, and then Kristen attended the Met Gala solo. Twitter was abuzz with rumors that Soko and K-Stew really were done. And now there are rumors that Kristen has already moved on with a hot model.
We love a new blossoming celebrity relationship, and if rumours are to be believed, we ought to get very excited about Kristen Stewart being spotted with Miley Cyrus's ex-girlfriend Stella Maxwell. According to reports, Kristen and Stella partied together after the Met Gala on Monday night – and were spotted "leaving together".

We're not jumping to any conclusions here, we're not even sure K-Stew is single. There have been reports that she and her girlfriend Soko have split, but we have zero clue.

The Met Gala would have been one majorly awkward event for K-Stew – let's remember that her ex-fiancee was there with his new fiance, FKA twigs. Liberty Ross was also in attendance with her new husband – in 2012, Kristen was pictured snogging Liberty's husband Rupert Sanders – while she was dating Rob.
I'm including some photos of Stella at the Met Gala below. She seems more like Leonardo DiCaprio's type than Kristen Stewart's type, if I'm being honest. Judging Kristen's taste in women from Soko and Alicia Cargile, I would say that Kristen tends to go for "offbeat" ladies. Her type is "hipster." Stella doesn't seem like that at all. It's more than possible Stella and Kristen are just friends. It's also possible it was maybe just a one-time hookup. Who knows? But I do think that maybe Soko and K-Stew have already split.
Photos courtesy of Getty, WENN.