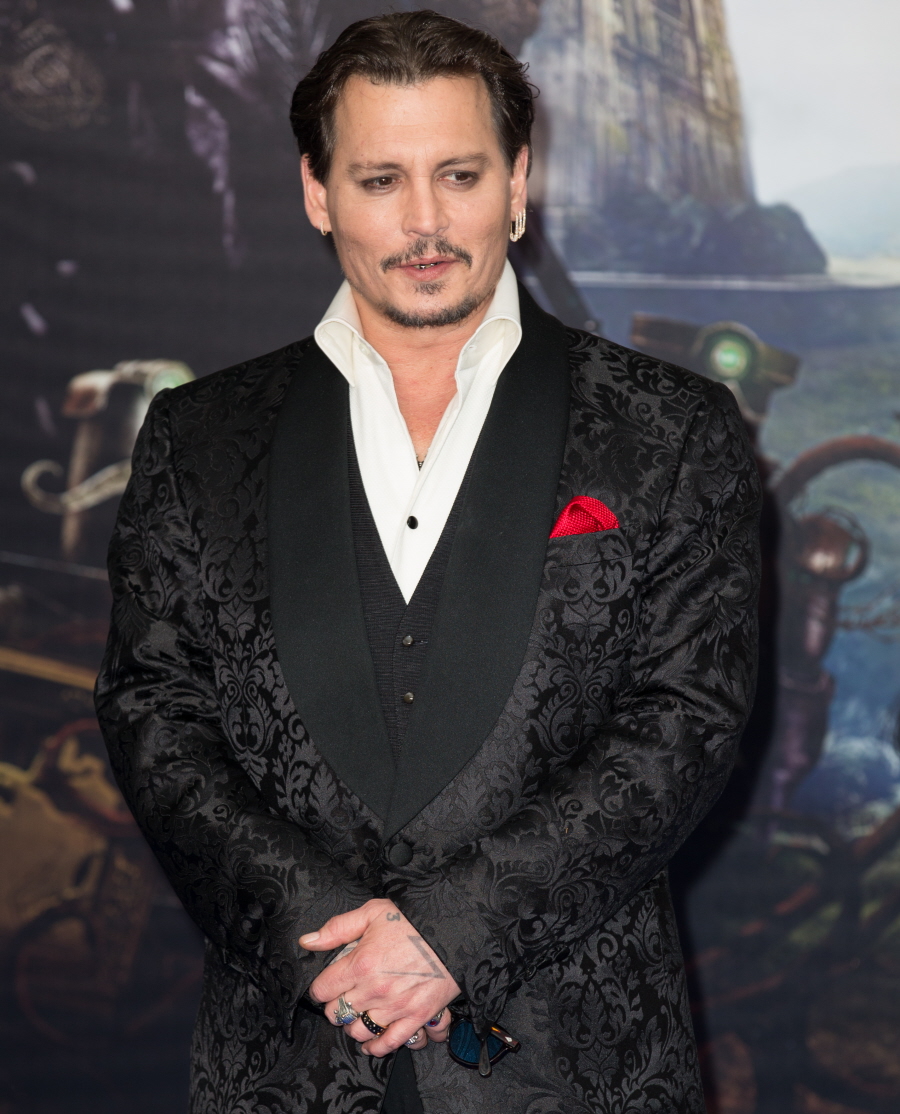 Here are some photos of Johnny Depp and Mia Wasikowska at last night's London premiere of Alice Through the Looking Glass, the sequel to the wildly popular Alice in Wonderland adaptation by Tim Burton. Depp returns as the Mad Hatter, Mia returns as Alice, and Sacha Baron Cohen (also pictured) stars as Time. This film also features Alan Rickman's last voice performance as the Blue Caterpillar.
Personally, I'm a little bit surprised that Amber Heard didn't join her husband at this premiere – Amber loves a red carpet, and she loves the attention she gets from being on Johnny's arm. I guess she's working on Aquaman (she plays Aquaman's wife) and maybe she couldn't get away? Perhaps. Or maybe she didn't want to prop up a totally sauced Johnny Depp one more time. Although I will say that Depp doesn't look completely sh-t faced in these photos. I'd say he had a buzz, but wasn't fall-down drunk.
Speaking of Johnny slurring his words uncomfortably, most of you have already seen this video, but it's worth posting. Following Depp and Heard's hilariously awkward video apology in Australia, Johnny declared this week that wherever he goes now, he's going to awkwardly apologize. How drunk does he seem in this video?
More photos… allegedly, Mia is wearing Prada. It's so blah, but then again… I've never thought Mia had any red-carpet "presence." She's a wonderful actress, but a failure as a fashionista. Isla Fisher looks pretty though.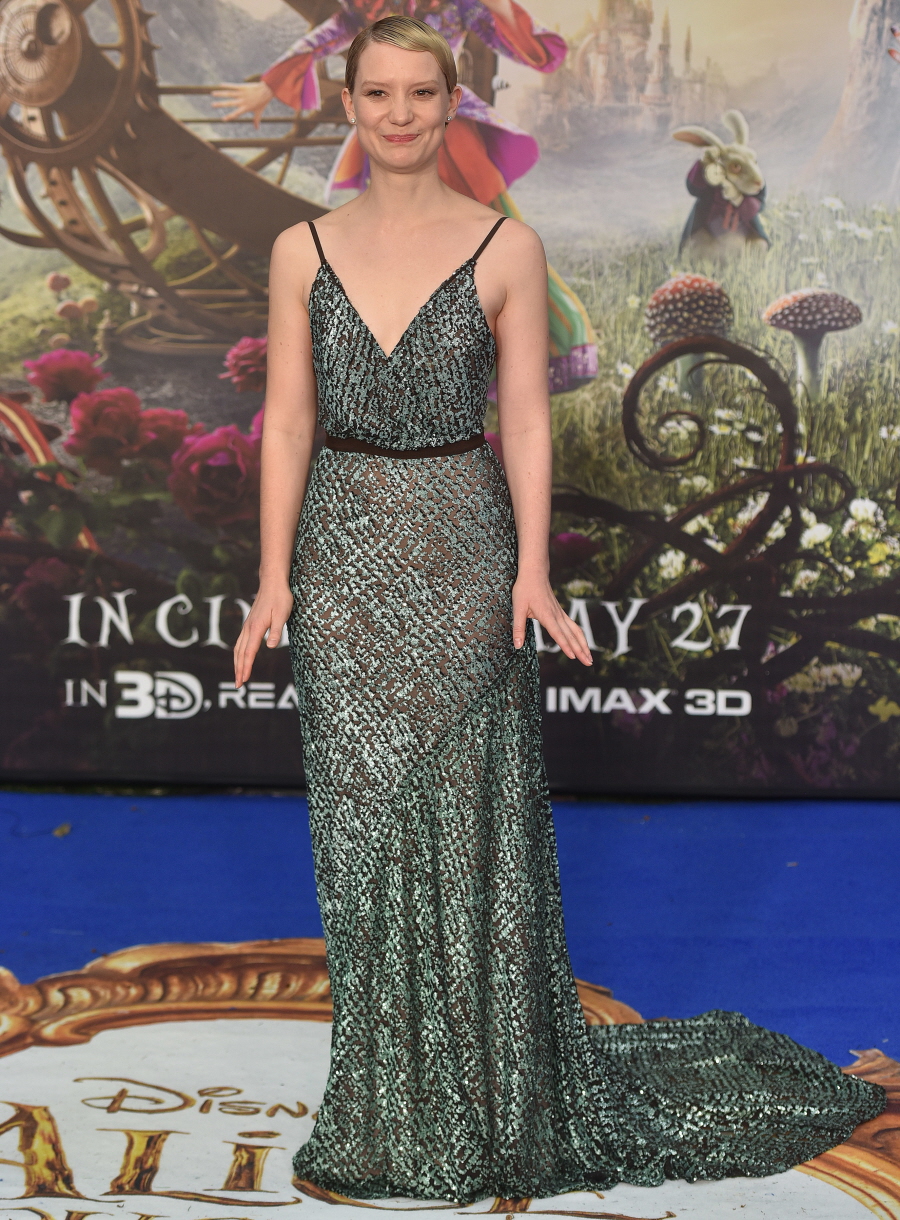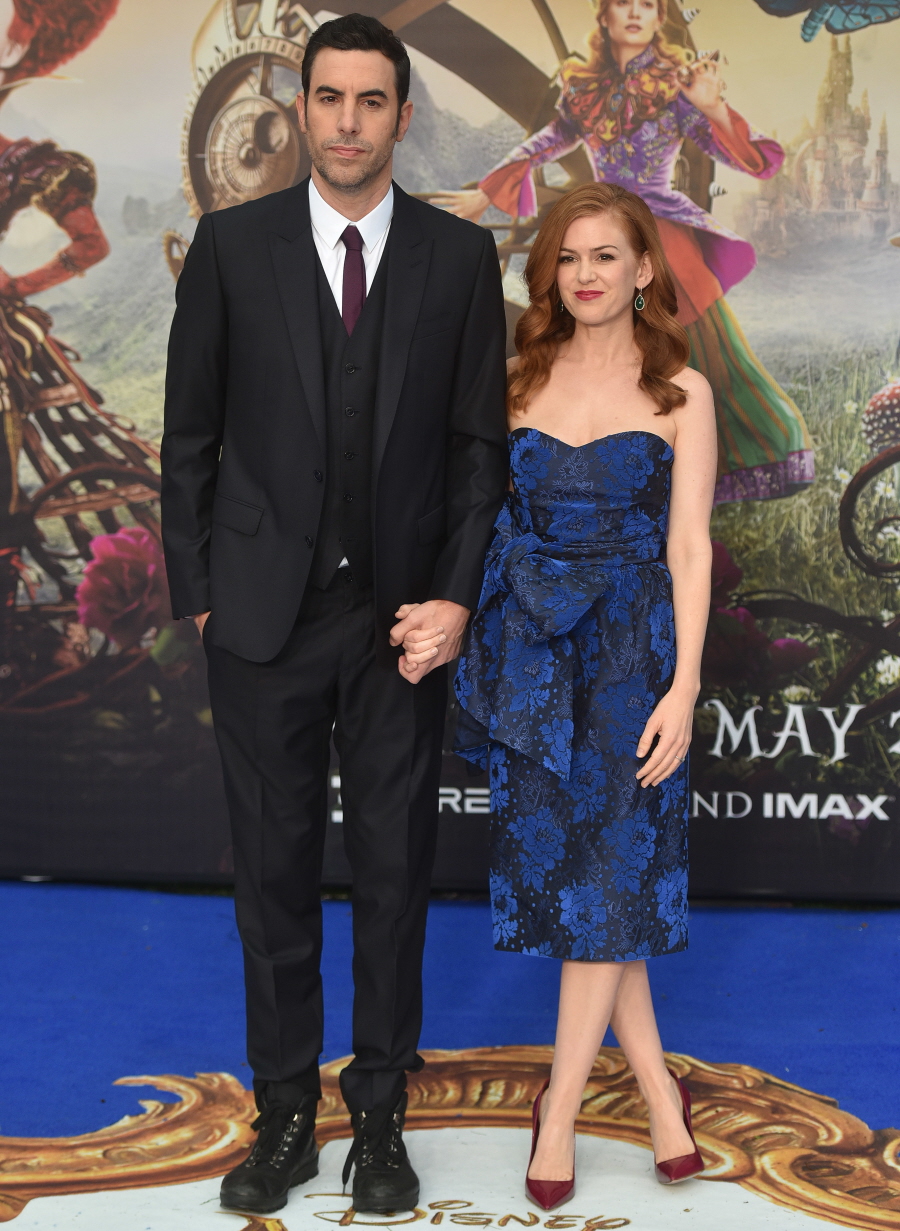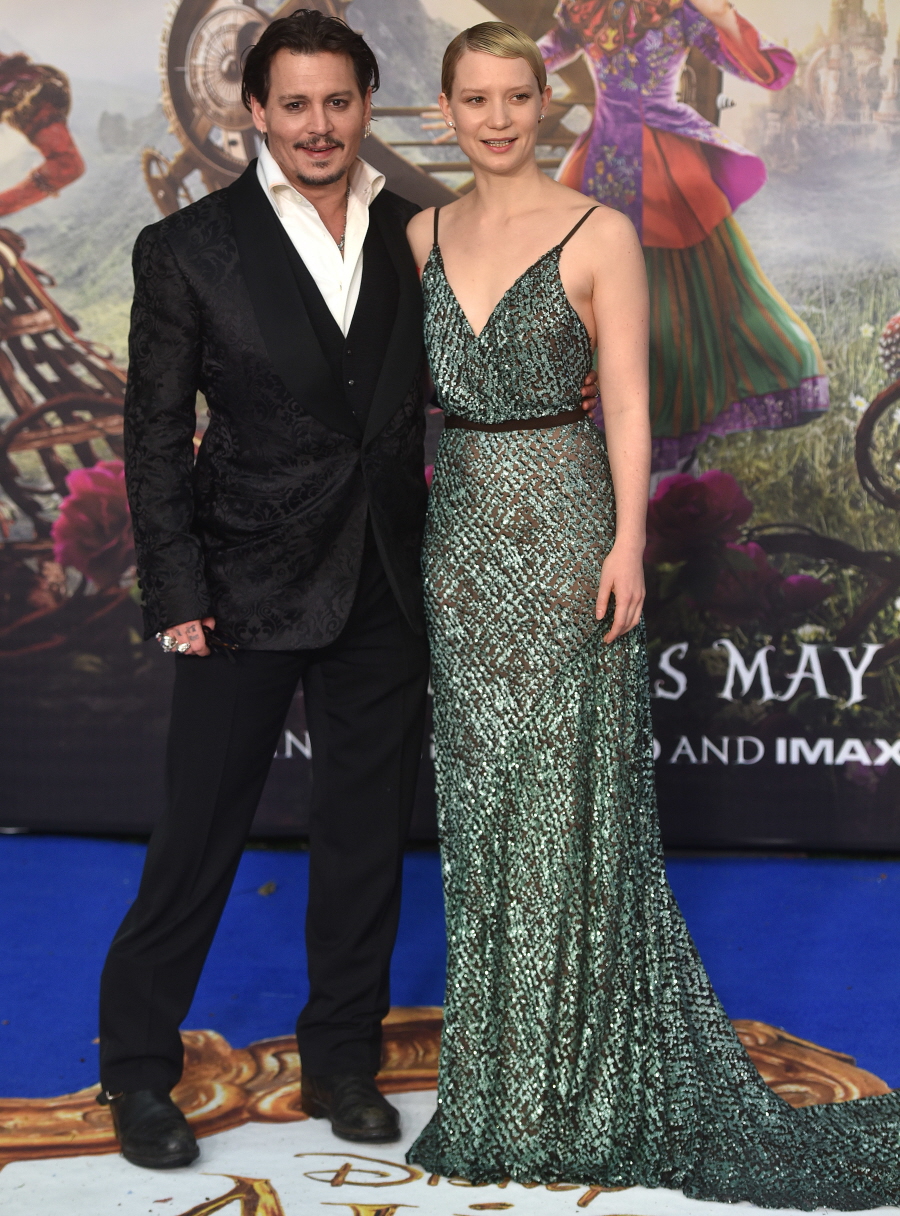 Photos courtesy of WENN.