Reality TV and music's current "cute couple," Gwen Stefani and Blake Shelton, used the show that brought them together, The Voice, to debut their first of what I can assume will be many duets. "Go Ahead and Break My Heart" is from Blake's upcoming album, If I'm Honest, which drops on May 20.
If watching couples make goo-goo eyes at each other for 4 minutes makes you nauseous, I'd recommend you don't watch the clip. If you are a fan of the couple or of love, give it a peek. Gwen's hair looks amazing and the top of the gown is lovely – she loses me at the sheer part around her legs, as it makes the dress look unfinished. Blake's looking pretty handsome though. As much of a cynic as I can be about the fleeting romances of celebrities, it really does appear that these two are smitten with each other.
So, the song is alright. It's not terrible. Their voices blend together better than I would have thought, but Gwen definitely doesn't have a voice for country. The version on Blake's album is better than the live one, because of recording studio wizardry, but Gwake's chemistry kind of sells the song in the clip. During the taping of the segment, Voice judge Pharrell Williams quipped "Aww, you guys look so cute," but there didn't appear to be much enthusiasm coming from the other judges. I do love how you don't see one iota of excitement from Christina Aguilera and not much more than polite head nodding from Adam Levine. Gwen, being the social media maven she is, posted pictures of herself (with kudos to her stylists) before taking the stage on Instagram, as well as a cute pic of the couple sharing a pre-show smooch.
Backstage at the show's taping, Blake told E! that he hopes the fans love the song because it "means so much" to he and Gwen. He added, "We were a little nervous at first as to how people would receive it, because it's not written in a traditional way at all." He went on to tell Extra:
Originally, when I started the song, I was just, I was only trying to impress her, you know, just trying to write her a song to get her excited about me, and I sent her the song half-finished and she wrote the other half of the song, so it's such a 50/50 emotionally-invested thing.
I guess music is the grown-up equivalent to the old "Do you like me? Check 'yes' or 'no'." notes we used to pass around in school. I do have to admit that watching the clips of Blake, I never realized how downright charming he is. I kind of have a little crush on him now. I can see how Gwen fell for him. Voice showrunner Mark Burnett took some time away from promoting his upcoming remake of Ben Hur (WHY?) he produced to share his thoughts on the couple, telling ET,
I was there in those dark moments because we were working together at the time, it was their private lives but it spills over. And then I said to Blake and Gwen, 'Imagine in your darkest moments if someone showed you a videotape of right now, the love you have, wouldn't it be great?' And they're both smiling. It would be great. They are so amazing, they're amazing.
Wow, this is turning into a love story for the ages, isn't it? Move over Liz and Dick, make way for Gwake. I can't wait for the Lifetime movie.
Debuting the song on Monday's show has already paid off, as the single is already at the top of the charts on iTunes, right behind Justine Timberlake's obscenely catchy new single "Can't Stop the Feeling." The release of the single seemed to be news to Blake, who tweeted "It's out? Yay!!!" after a fan sent him the link to the song. He also cluelessly replied to a fan who told him the song was trending with, "Awesome!!! What does that mean?!!!!"
Awesome!!! What does that mean?!!!! https://t.co/19Zul903kf

— Blake Shelton (@blakeshelton) May 9, 2016
As I've said before, I am happy for them. They make a cute couple. The song is alright, and hopefully it will bring Blake some new fans. I do hope that the hype surrounding the couple subsides a little bit because I think we all need a little "Gwake break." Don't you agree?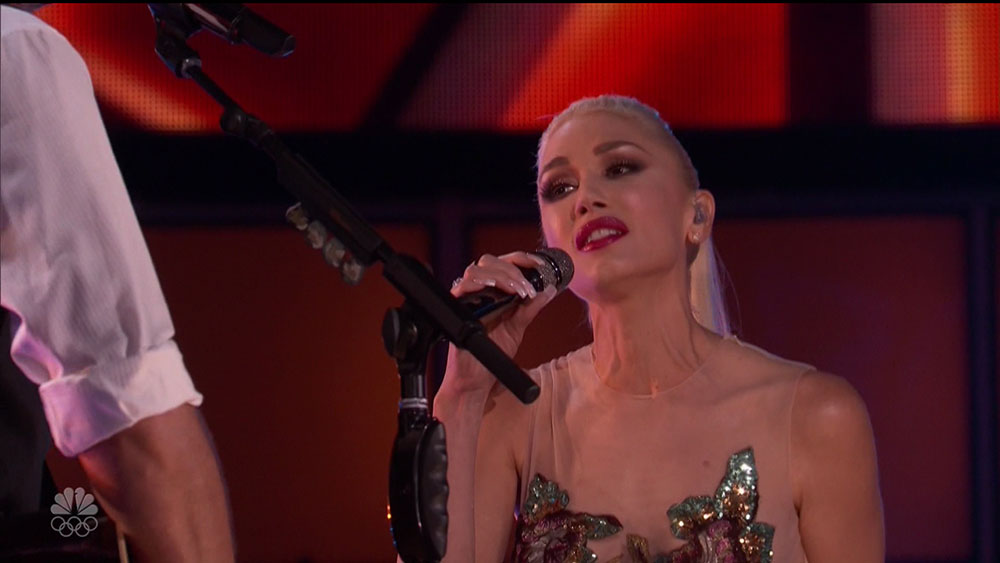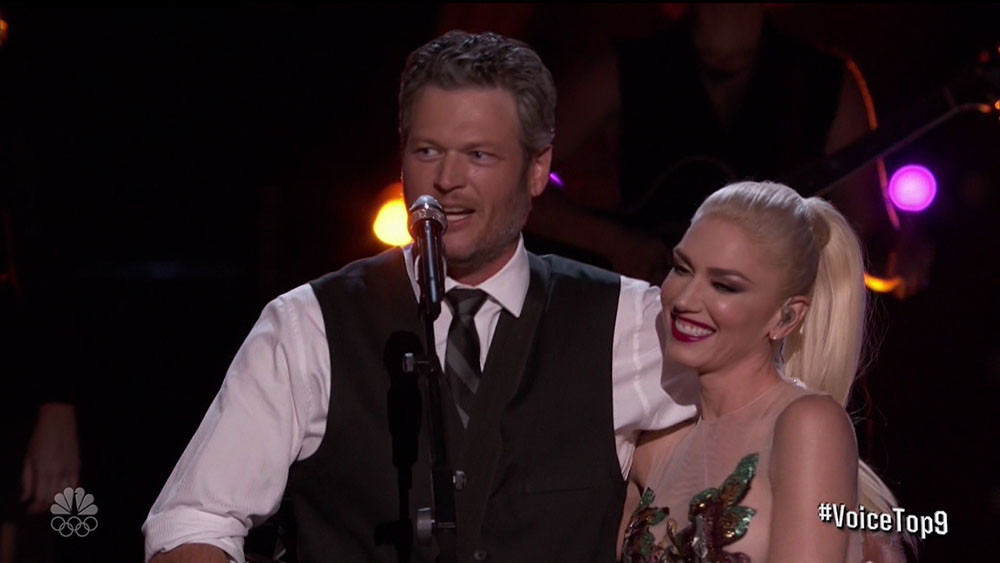 Photo credit: Instagram/Gwen Stefani, WENN.com, Getty Images