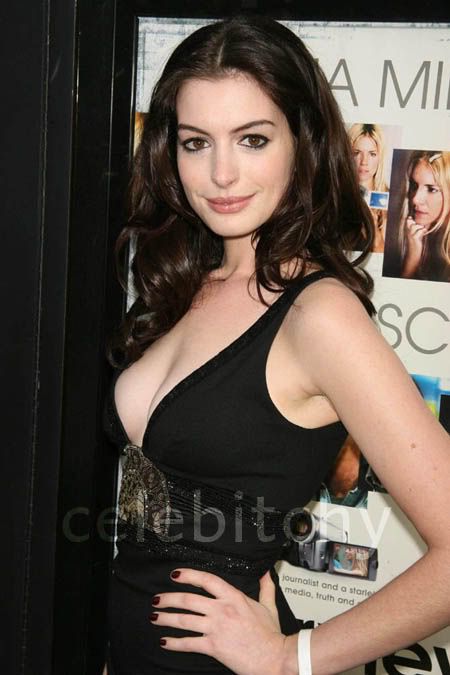 Anne Hathaway is so darn purty at the premiere of "Becoming Jane" in New York last night. (I'm sorry for the hackneyed spelling, but it takes some of the sting out of it for me if I write it like that.) She's the perfect mix of minx and girl next door in that tight dress. Despite how low cut it is you know she won't ever fall out of it, and that what makes it so kick ass. Her fashion in the past has been hit or miss so it's nice to see her get it perfectly right. I would like to see Hathaway get more attention from the paparazzi and press, but maybe she realizes what a double-edged sword that is and deliberately stays away from the Hollywood scene.
Hathaway has a clean cut image and she's capitalizing on it with a recent endorsement campaign. The 24 year-old actress is going to represent Active Estates, a planned retirement community! I wonder how they'll explain her involvement. Does she have a grandparent that she'll be visiting?
Despite how drama-free she seems, there is some scandal in Hathaway's life. Her longterm boyfriend, 28 year-old Italian property developer Raffaello Follieri, has been accused of misusing corporate funds to keep Hathaway in the lavish lifestyle to which she's become accustomed.
Becoming Jane is the story of novelist Jane Austin's romance with an Irishman before she became famous. It is out in theaters on August 10. Here's the trailer. The music sounds straight out of Sense and Sensibility:

Thanks to WENN for these photos.