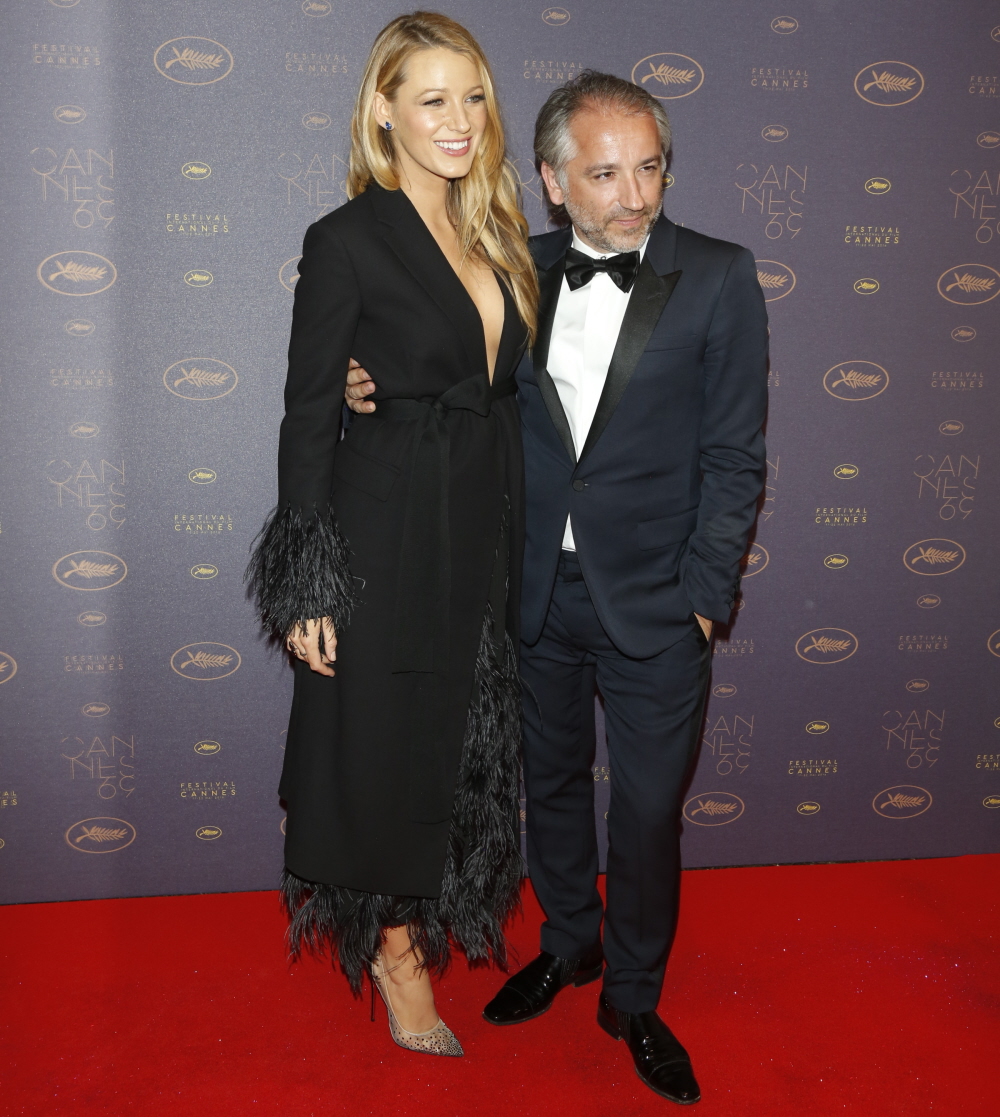 After Blake Lively walked the red carpet for the Cannes Opening Night premiere of Café Society, she changed into this black Salvatore Ferragamo coatdress which probably left feathers all over the place. The Ferragamo look was for the Opening Night ceremony, the one where the MC made a "rape joke" comparing Woody Allen to Roman Polanski. Blake has been doing interviews and promotional work today, and she was asked about her reaction to the joke and more. Blake was not a fan.
Over a lunch for Woody Allen's latest movie "Café Society," Blake Lively criticized the Cannes Film Festival for allowing a controversial rape joke about Woody Allen to be part of the opening night ceremony.

"I think any jokes about rape, homophobia or Hitler is not a joke," Lively said on Thursday when asked about the incident by a Variety reporter. "I think that was a hard thing swallow in 30 seconds. Film festivals are such a beautiful, respectful festivals of film and artists and to have that, it felt like it wouldn't have happened if it was in the 1940s. I can't imagine Fred Astaire and Bing Crosby going out and doing that. It was more disappointing for the artists in the room that someone was going up there making jokes about something that wasn't funny."

"But it wasn't just Woody," Lively said of the material. "He made three homophobic comments in a row. A Hitler joke. And a rape joke. It was all within 30 seconds … What on Earth was happening? It was really confusing."

When asked by Vulture's Kyle Buchanan about the Ronan Farrow essay published yesterday in the Hollywood Reporter about how the media hadn't responded appropriately to rape allegations brought by his sister Dylan Farrow against their father Woody Allen, Lively said that she hadn't read the piece yet.

"I came home and went to bed at whatever time we finished," Lively said. "I haven't been in it, so I don't want to speak on something I haven't read. I think that's dangerous. It's definitely something that being at the festival, the media these days, you come to a film festival about film and people talk about all different types of things. You know? That can be definitely tricky to navigate, I'm sure. I don't want to speak about something I haven't read."
While I applauded the MC for being the only person at the Cannes Film Festival to dare to even mention the accusations against Woody Allen, I also think Blake has a point about how it might not be the right moment and venue to make light of such a serious topic and issue. Now, that being said, Blake can't have it both ways. She can't slam the only person throwing shade at Woody Allen and shrug off the issues Ronan Farrow's essay raised. If rape and child molestation shouldn't be joked about, then it's not something that can be ignored either, especially in the context of promoting a Woody Allen film. This is exactly why Ronan Farrow wrote his essay – he wanted the actors of Café Society to go on the record about why they chose to work with Woody. Ronan wanted to shame journalists into asking those uncomfortable questions, which is what the journalists should have been doing the whole time.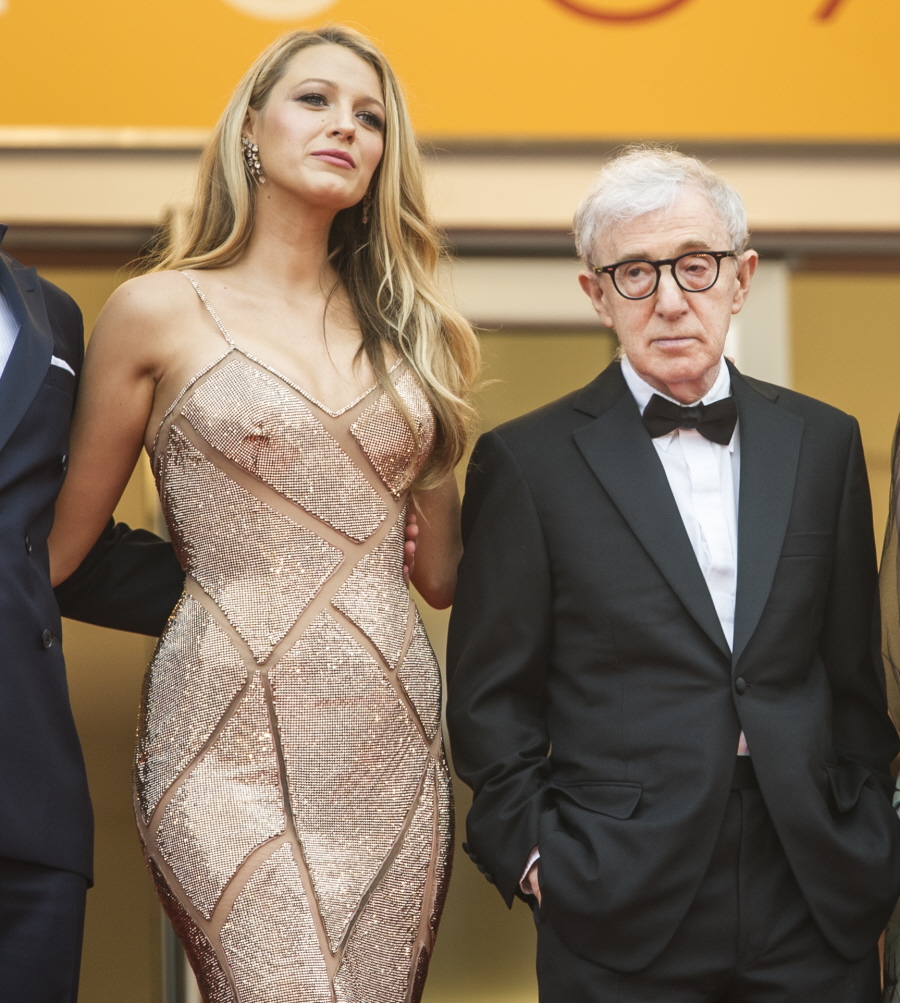 Photos courtesy of WENN.