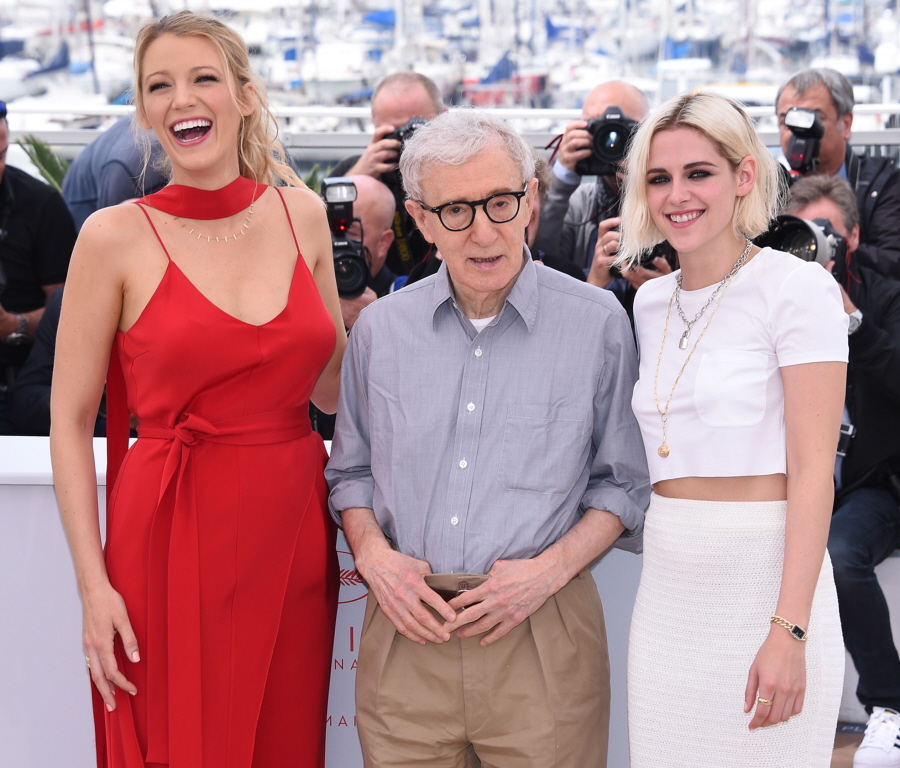 Kristen Stewart and Jesse Eisenberg are not what I would call "models of restraint." They've both gotten in trouble before for shooting off their big mouths many times before. But isn't it interesting that after Ronan Farrow's op-ed dropped on Wednesday, Jesse and Kristen have managed to NOT make news for saying words about Woody Allen? I'm sure they've both gotten pointed questions about why they chose to work with Woody on Café Society, and what they thought of the Cannes opening ceremony "joke," but their publicists are doing a great job in encouraging them to not say much of anything Woody-related. Unfortunately, Blake's publicist is not so lucky. I feel like Blake's publicist might need to sit on her for a few days. Following Blake's nonsensical defense of Woody yesterday, she dropped these gems in another interview:
"It's amazing what Woody has written for women," said Blake Lively, who plays a Midwestern woman of some elegance, noting a series of complicated female characters dating back to the 1970s. Lively said any news coverage of Allen's personal life did not register as she was making the movie.

"It's very dangerous to factor in things you don't know anything about," she said. "I could [only] know my experience. And my experience with Woody is he's empowering to women."
You know why I'm starting to feel sorry for Blake? Because she's hoping her defense of Woody will mean that further down the line, he'll write a part for her that will change her career, like he did for Scarlett Johansson and Cate Blanchett. And while it's true that Woody writes good parts for women – regardless of what we think about his personal life, actresses who work with him win major awards consistently – this is not the moment for that kind of defense of Woody Allen. Not in the midst of a Cannes-wide conversation about how he allegedly molested his daughter and ended up married to Soon-Yi. Because those acts were not "empowering to women." Neither was blaming "crazy" Mia Farrow for everything.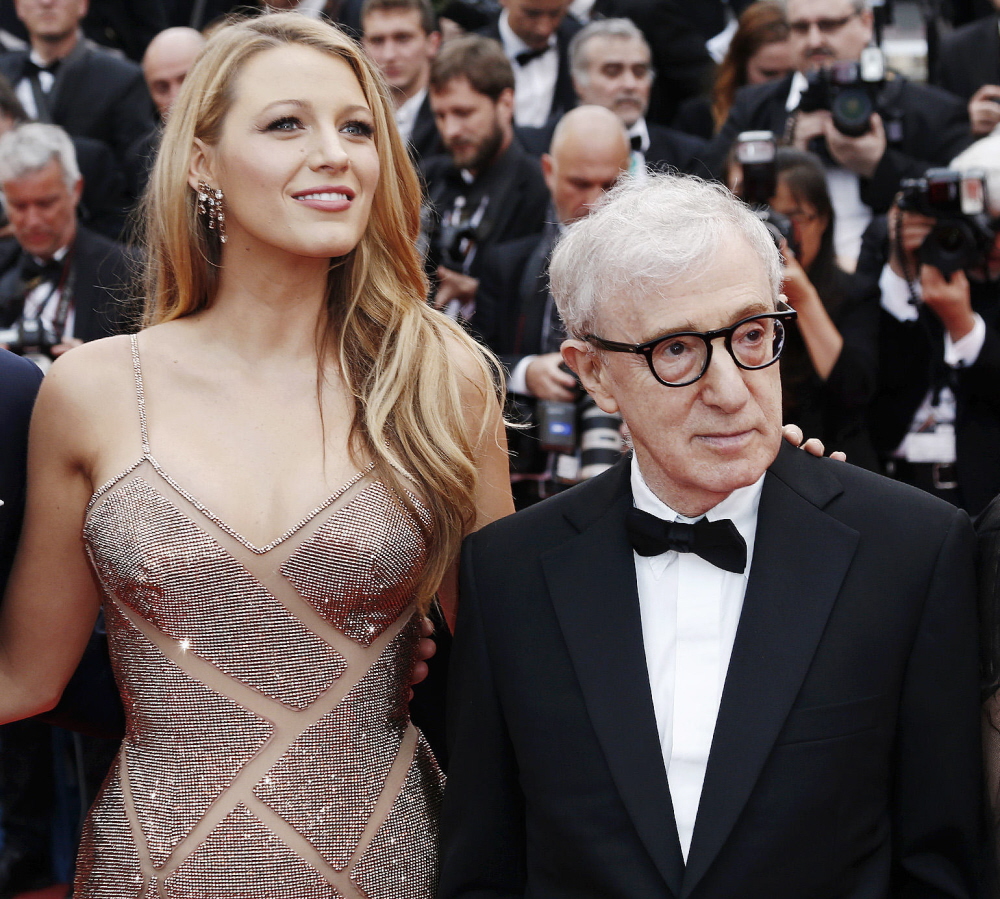 Photos courtesy of Fame/Flynet, WENN.