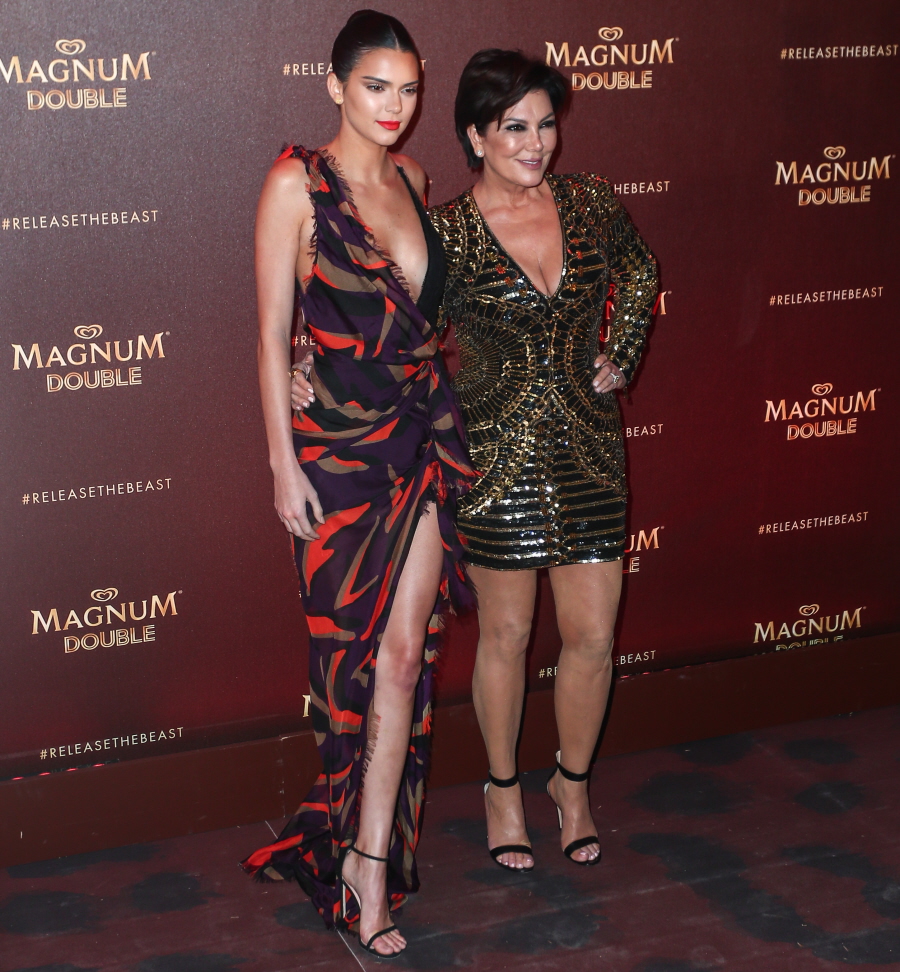 Is the Cannes Film Festival "over" already? That's the question I'm sure some people will be asking, considering the Jenners have already arrived. Here are some photos of Kendall Jenner and Kris Jenner at last night's Magnum Double party. Before everyone starts yelling about the state of celebrity and all of that… I'm absolutely positive that Kendall (and possibly Kris) was paid to attend this Cannes party. For years (decades?), the South of France has attracted shady characters, famewhores and thirsty C-listers desperate for some camera time. Which makes me believe that Kendall and Kris actually belong there. Anyway, Kendall wore this absolutely terrible Versace gown to the event. That's what offends me – this is basically a pair of lace shorts with a cheesy sarong. The hair is unfortunate too.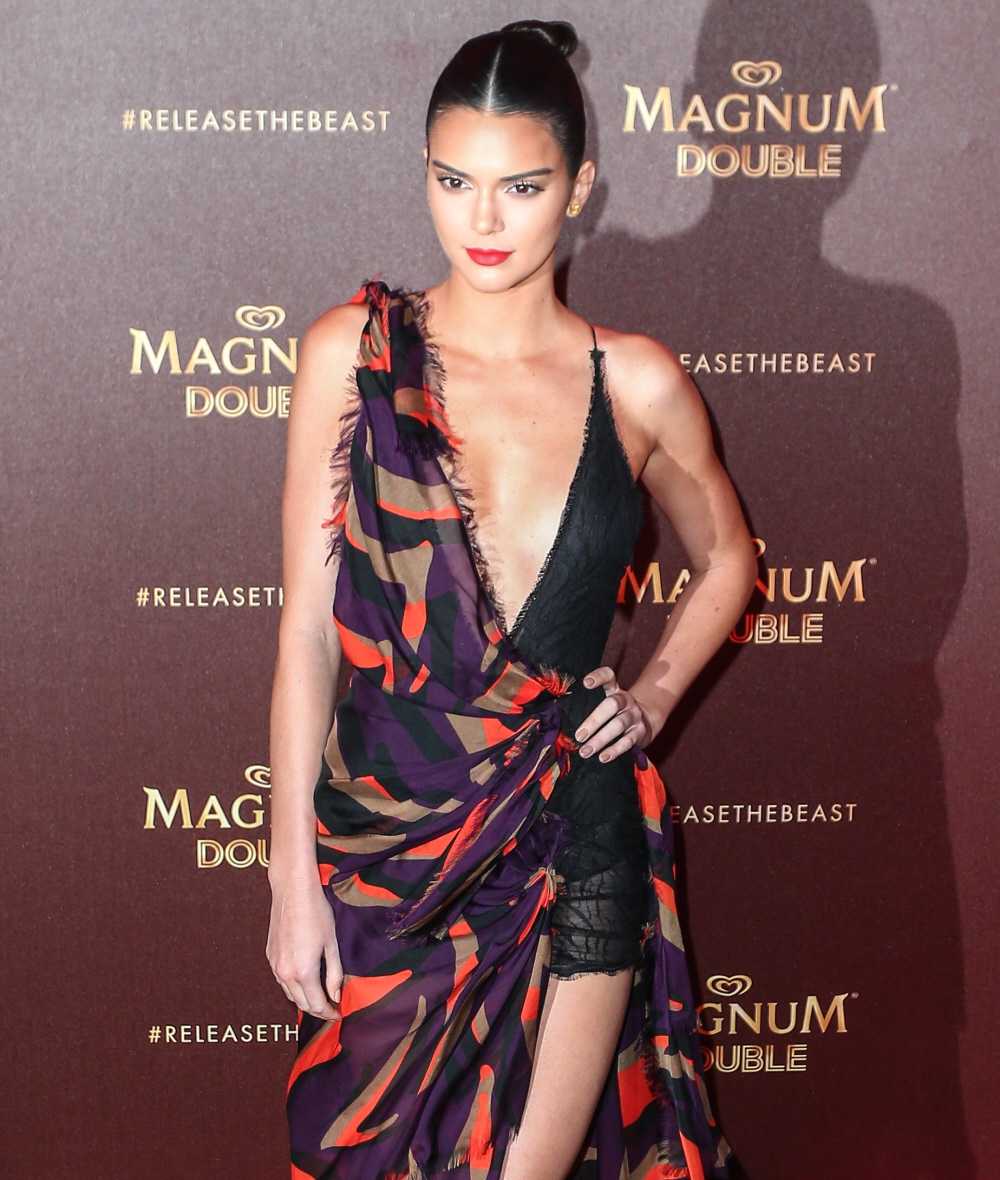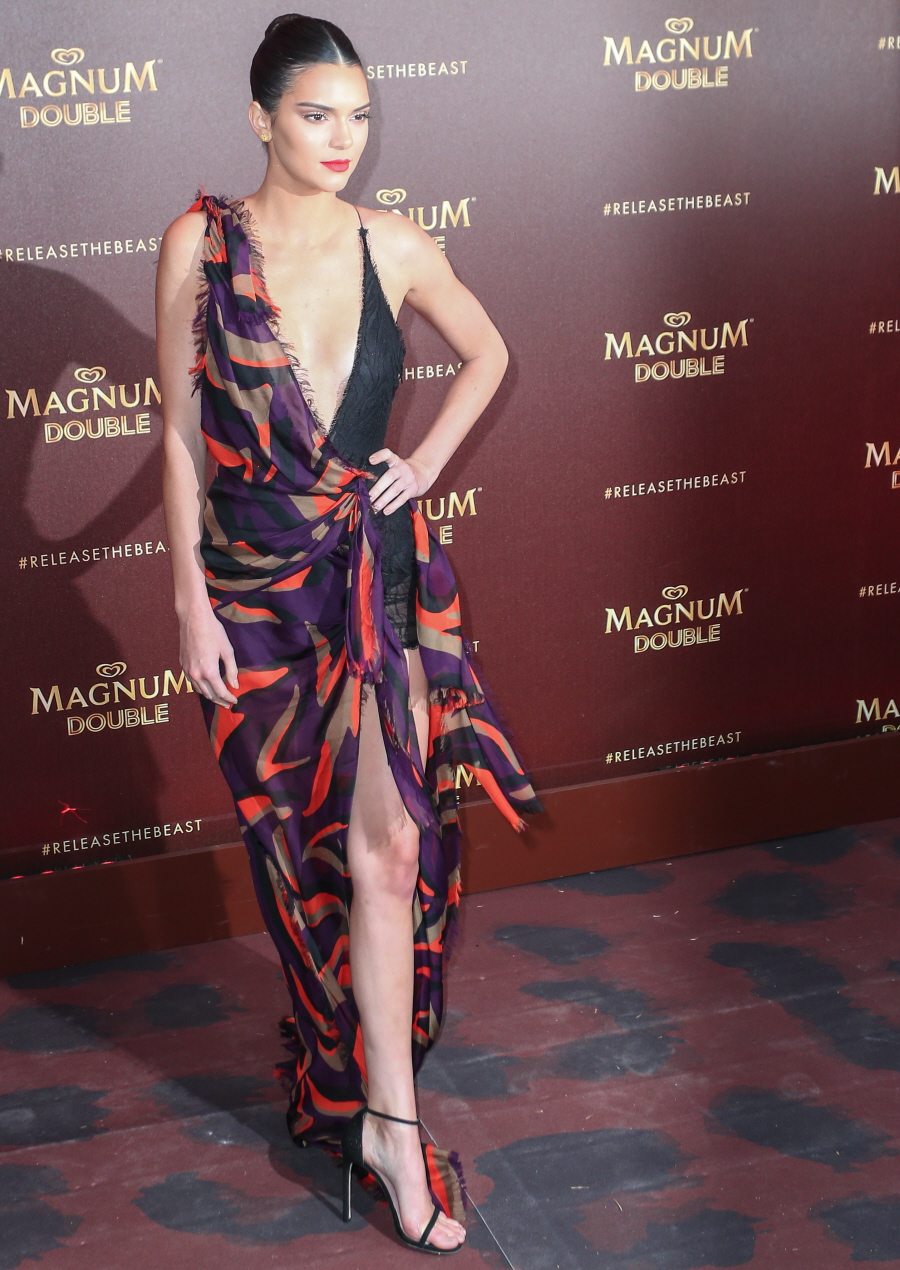 And here are some photos from a Thursday-night event for Chopard. Kirsten Dunst in a gorgeous Schiaparelli Couture column dress. Kiki is killing it in Cannes!!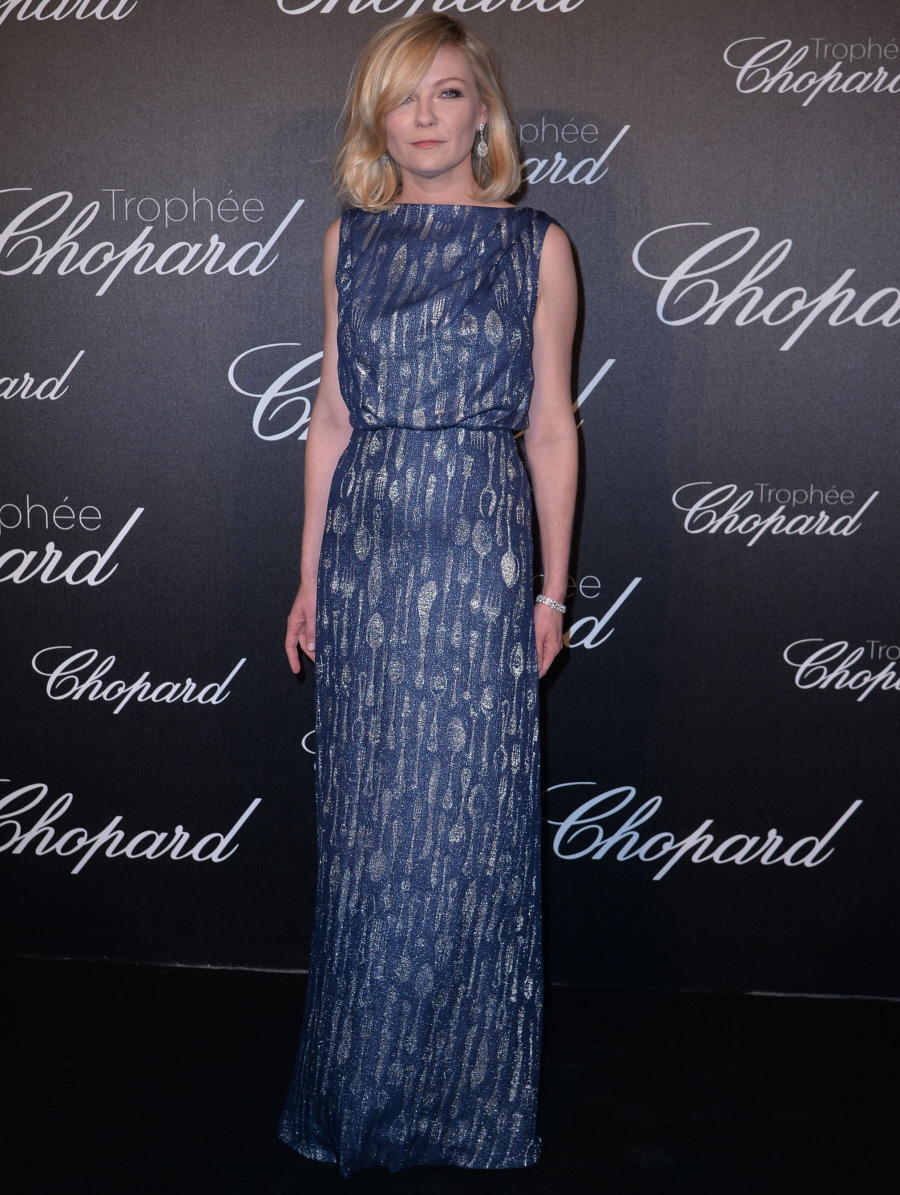 Juliette Binoche in Versace. I love seeing Binoche (always), but this is not the look for her.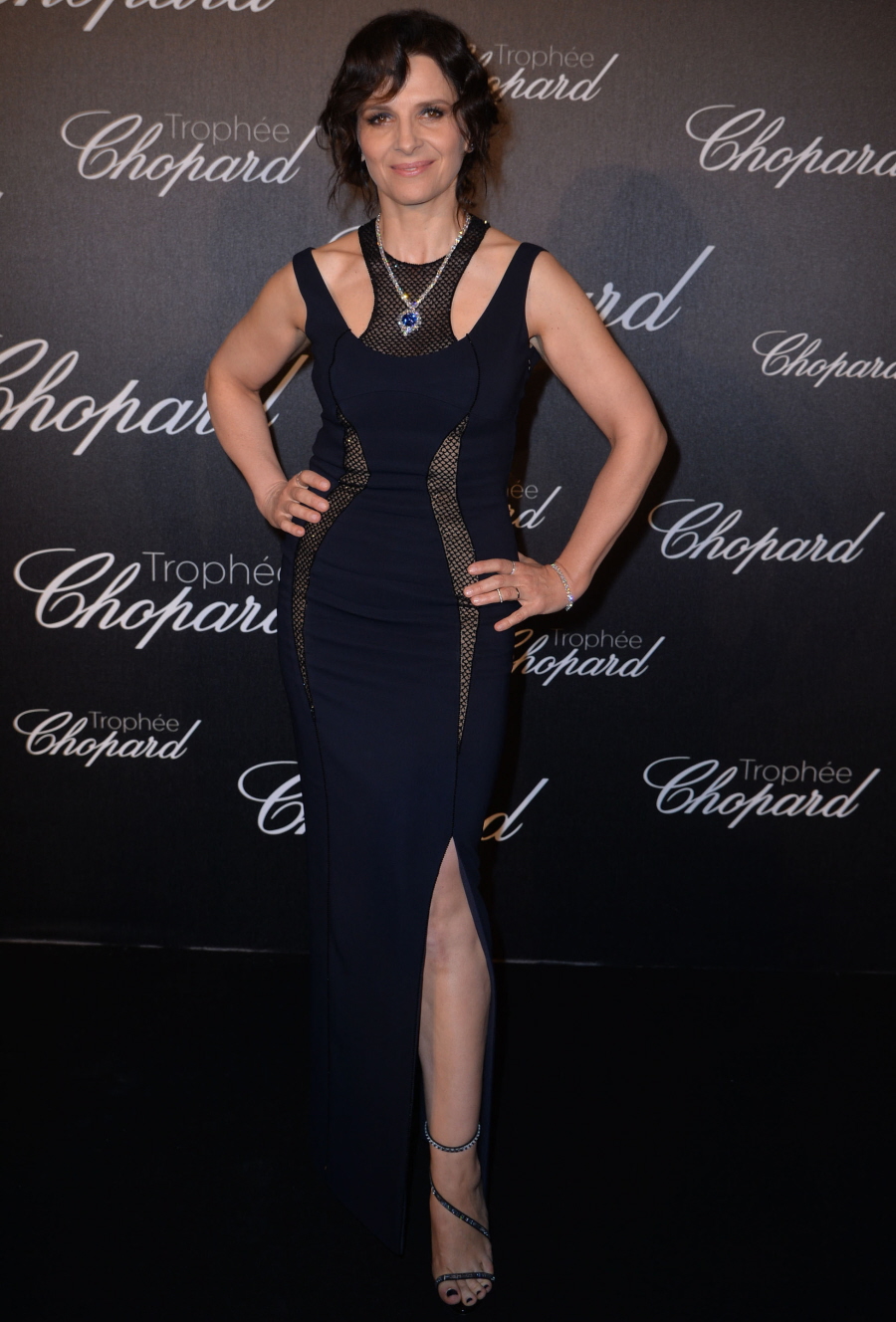 Julianne Moore in Alexander McQueen Pre-Fall 2016. I love Julianne so much, but when it comes time for Julianne to be a Fashion Girl, she always messes it up somehow. This gown is made of NOOOOooo.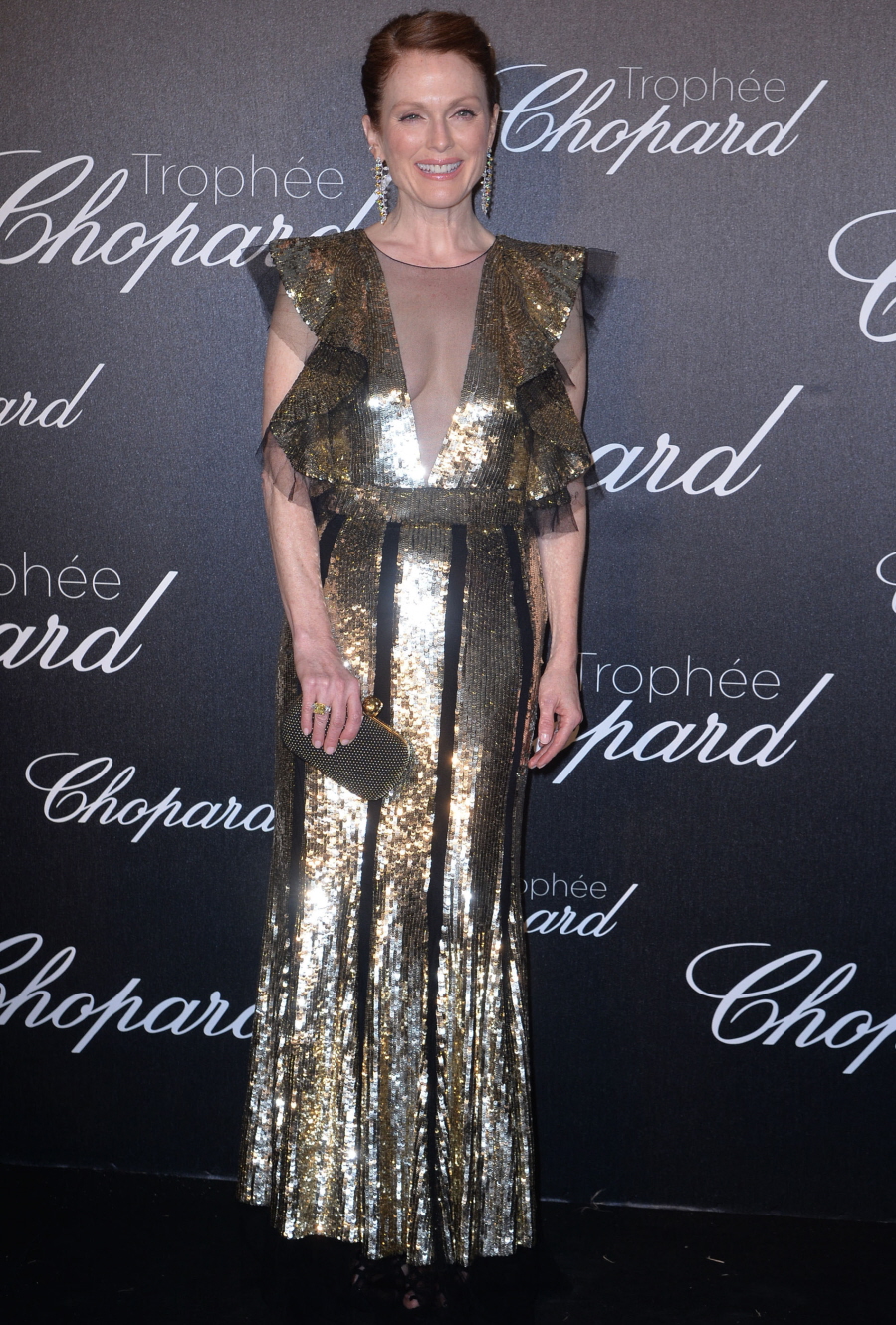 Cheryl Cole (or whatever she's calling herself these days) in a Zuhair Murad jumpsuit. She looks like a circus performer!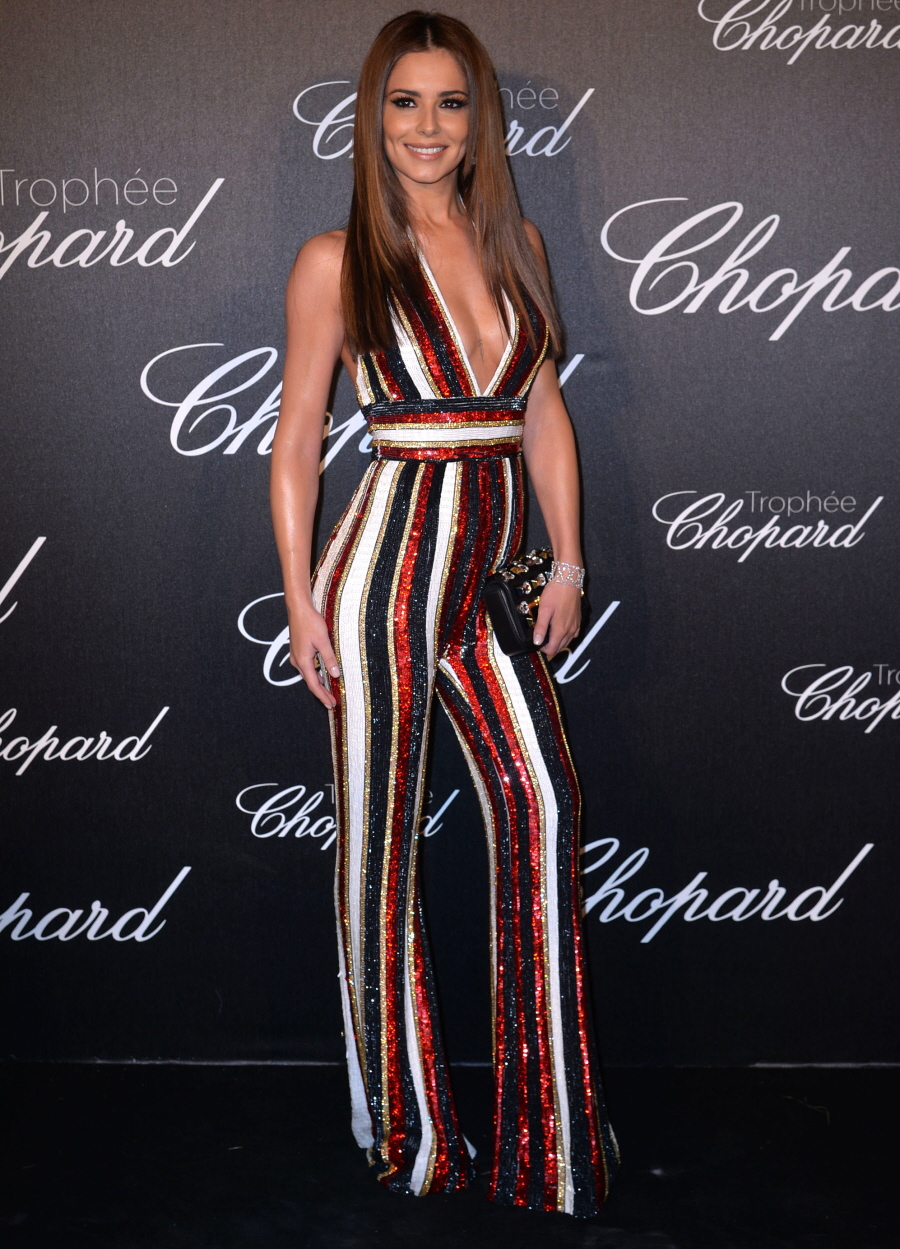 Bonus Mads Mikkelsen! He's on the Cannes jury this year, and he seems to be having fun and going to all of the events.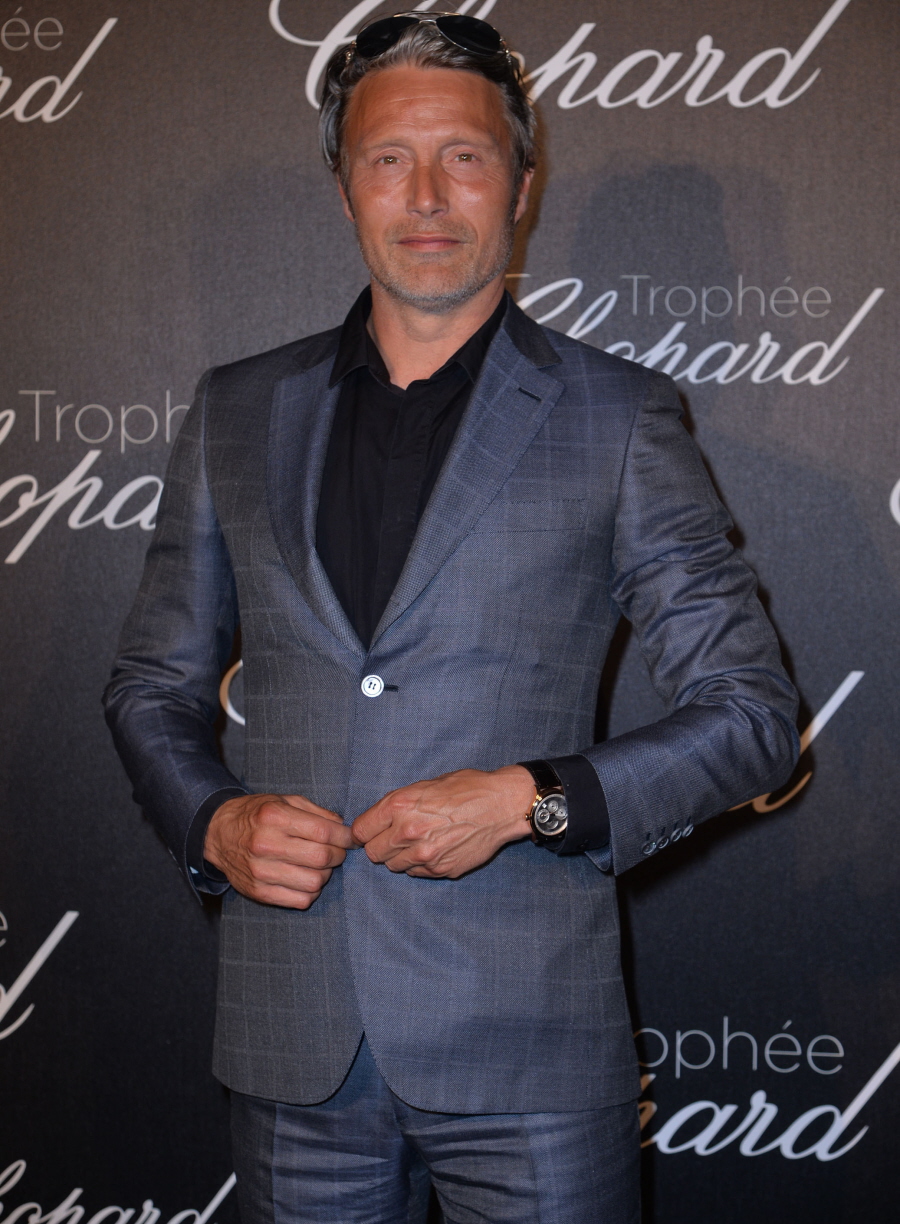 Photos courtesy of WENN, Fame/Flynet.