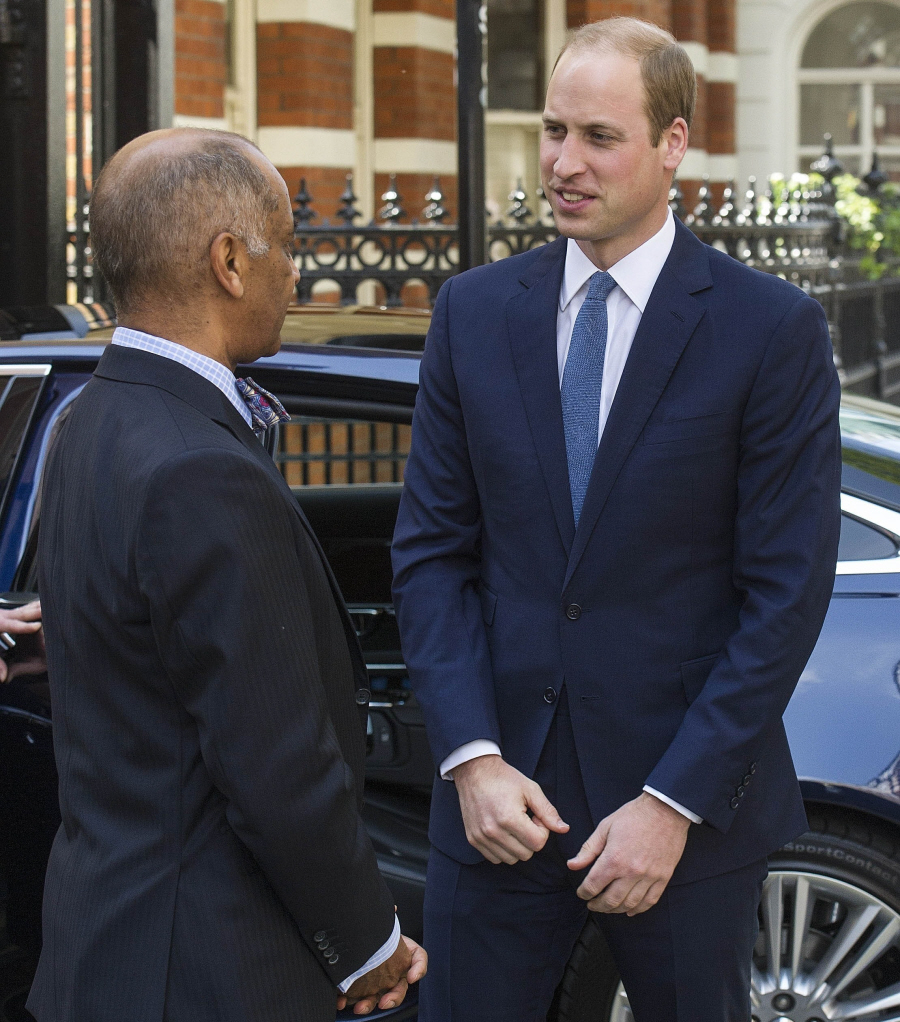 It occurred to me at some point during the past week of Prince Harry-intensive coverage of the Invictus Games that Prince William actually was trying to pull focus from Harry, but William just failed utterly. Maybe it was because his go-to communications director, Poor Jason Knauf, was in Orlando with Harry. Or maybe it was because the Invictus Games finally saw us come to Peak Ginger Snap, and everyone just seemed to realize suddenly that Harry was always going to be better at his royal work.
Anyway, William made some appearances last week but as you can imagine, they didn't really go well. First he admitted he was a lazy, work-shy student in college. Then he made a trip to Passage Charity in London on Friday. Those are the photos in this post – William actually deigned to pose outside the charity for a moment and give photographers some decent photos, that's how thirsty William was to be seen as "doing something." But of course, at the event, William admitted that he's lazy and work-shy in the kitchen too.
The Duke of Cambridge has revealed he is 'always getting grief for his lack of cooking'. William made the remarks while touring a homeless organisation he last visited with his mother, as the charity revealed the multi-million pound refurbishment of one of its buildings. On Friday, William took a look around the revamped St Vincent's Centre in London, Victoria, which is run by the charity, The Passage. He was introduced to centre user, Alex Reid, who showed William around his studio accommodation.

Calling the flat 'swish', William asked the 48-year-old, who has lived at the centre for two years, if his culinary skills were any good. Alex, a former heroin addict who spent 'all night and day' cleaning and tidying his flat ahead of the Royal visit, told him they 'weren't bad,' to which the Duke replied: 'I'm always getting grief for my lack of cooking.'
I actually understand what William is trying to do. He's trying to be relatable and blokish and Normal Will. He's trying to speak the language of the common folk he has deigned to visit. But it just falls flat, right? Because we know too much about his luxurious lifestyle and his ambivalence towards doing actual work. As for being "lazy" in the kitchen… I guess that's why Carole Middleton is always around. William is helpless at making his own cheesy toast.
Also: William and Kate have announced several new events for the next few weeks. Almost as if they saw the coverage Harry was getting and they wanted to make sure that no one forgot about them. A sample of future events/royal appearances. I'm expecting more stuff to be announced in the coming days, once Harry returns home like a conquering hero.
May 16: William, Kate and Harry will "launch" Heads Together, their campaign which is basically an umbrella organization for a dozen or so charities and existing campaigns, all of which focus on different aspects of mental health and mental illness.
May 20: Kate will make an appearance in Portsmouth to visit one of her patronages, the 1851 Trust. She will likely get to see her crush, Sir Ben Ainslie.
May 21: William will present The Football Association Challenge Cup because he's president of the Football Association.
May 23: William and Kate will make their first-ever appearance at the Chelsea Flower Show, joining the Queen and Harry.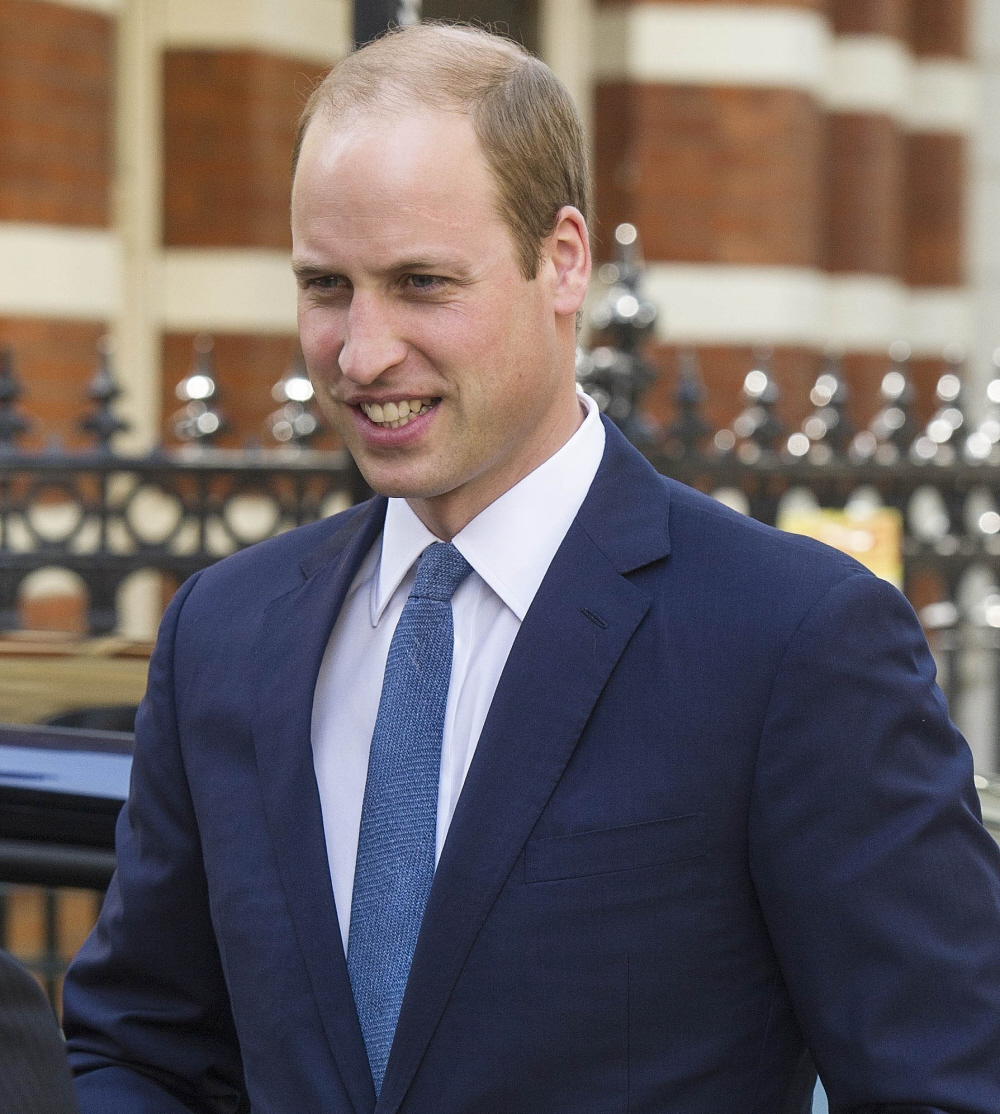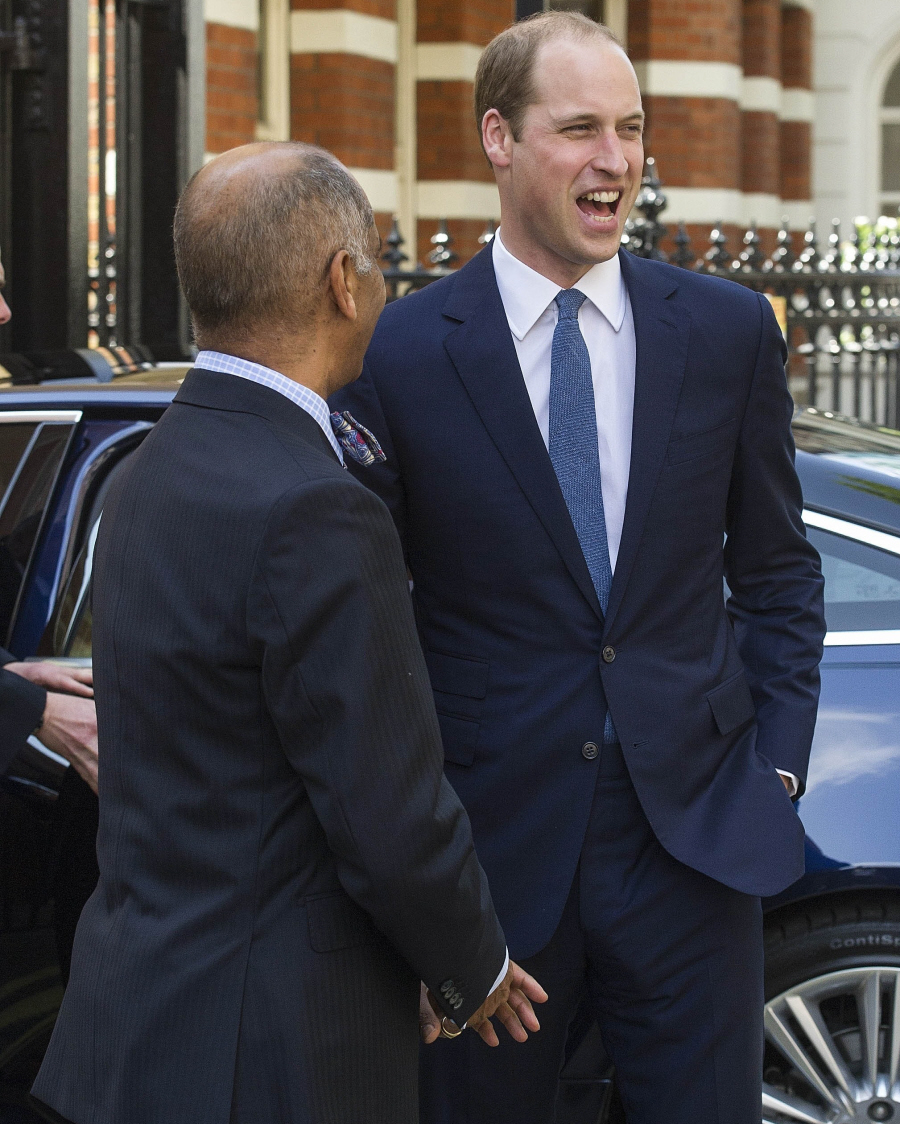 Photos courtesy of Fame/Flynet.