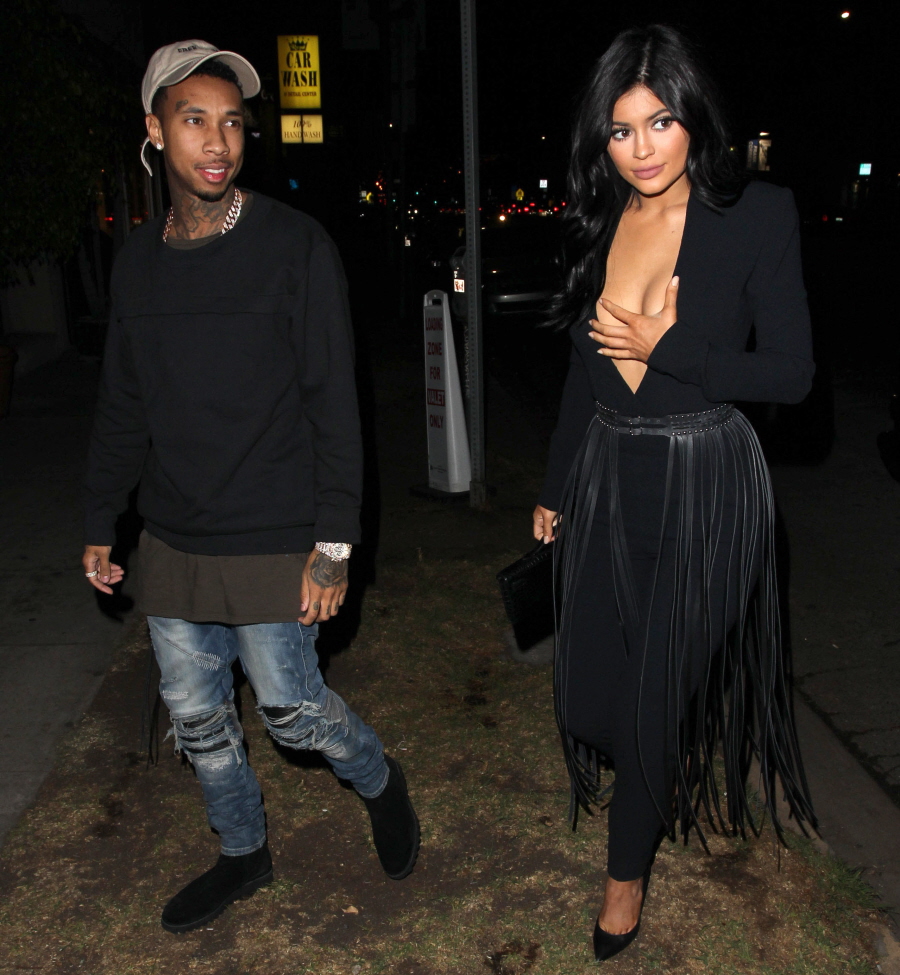 Last week, we learned that Kylie Jenner had dumped Tyga again. In my opinion, the split wasn't that noteworthy because Kylie and Tyga are the couple who cried wolf one too many times, although sources insist that this time, for sure, the breakup is real. I think the multiple breakups and relationship drama probably reflect Kylie's age too: I mean, she's only 18 years old. Lots of teenagers have relationship drama, they just don't splash it around People Mag and E! News for a week. Anyway, the story goes that Kylie dumped Tyga before the Met Gala a few weeks ago and there are several theories and stories surrounding this seemingly final split.
Kylie was mad about Blac Chyna. A source tells People: "Kylie insists that she is done with Tyga for good. She broke things off several weeks ago initially, then they got back together briefly but she says she is done now. She's mad that Tyga used social media to comment on Blac Chyna's engagement…They had a deal to all stay quiet, and Kylie didn't like that Tyga decided to still comment."

Kylie was mad that Tyga was (probably) cheating. The source told People: "Over and over again, she feels like she can't trust Tyga. There have been and continues to be too many lies…He was lying repeatedly to her face and she just couldn't take it anymore. She couldn't trust a word he said."

Kylie thought the relationship had gotten creepy. After Rob impregnated Blac Chyna, a source says: "It shook up Kylie and Tyga's relationship. It was definitely uncomfortable and there were plenty of hurt feelings on Kylie's part…The drama really started to get to Kylie. She couldn't get it off her mind. She almost felt like she was in an incestuous relationship. She figured it'd be best to just drop it and move on with her life so she wouldn't have to worry about all the emotional baggage that came along with that situation anymore."
[From People Magazine (multiple stories)]
Meanwhile, Tyga gave a candid interview to TMZ about how he still cares about Kylie and still loves her – go here to see. Whatever dude. My take is still the same: I hope this breakup is final, but I'm not expecting that it will be. I think Tyga has always been a shady person and whenever Kylie has these brief moments of clarity, I feel hopeful. But yeah, they'll probably be back together in another week.
Photos courtesy of Getty, WENN, Fame/Flynet.