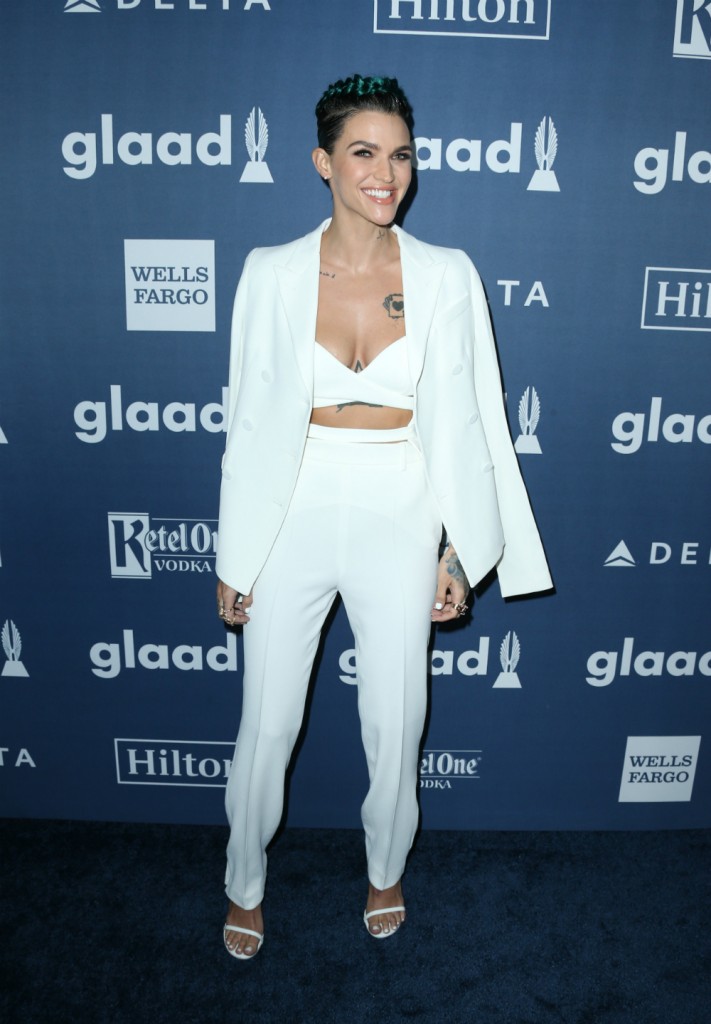 Ruby Rose was asked to leave the Rebellion Bar and Urban Kitchen in New Orleans Friday night for disorderly conduct. Ruby was in town performing at The Metropolitan Nightclub. She and two others had a reservation for dinner that night and were eventually asked to leave the restaurant for throwing fries. Those are the facts we know; everything else comes down to whose side you believe. Ruby claims they were never told the food would take a while to come out due to large parties in the restaurant. She also says that after she declined the complimentary drinks offered by way of apology for the food delay, the bartender harangued her about her sobriety. The restaurant claims that Ruby's party was told repeatedly the wait for food would be long and that Ruby was combative during the entire exchange.
Australian actress Ruby Rose has spoken out following an incident in New Orleans over the weekend which saw the "Orange Is The New Black" star kicked out of a restaurant after throwing French fries at a bartender.

Rose is currently on the American leg of her DJ tour and reportedly behaved poorly after being told there would be a wait for food.

"She was having like a tantrum. She was awful," Rebellion Bar and Urban Kitchen owner Seung Hong told Nola.com.

Though, the actress, model and DJ has addressed the incident on Facebook calling it a "FRY-tful night" stating it was the bartender's repeated derogatory comments about Rose's sobriety that caused her to initially throw a singular fry at him.

"We waited 60 minutes for fries and over 90 minutes for food that never actually arrived. When I asked about it, the bartender offered us drinks. I explained I'm sober, but thank you. He then made some really rude and vulgar comments to the table," Rose posted to Facebook.

She continued: "When someone makes repeated derogatory jokes about the sobriety I worked so hard to achieve, it's hard not to react emotionally. So I threw a singular fry at him. Then he came back as we were getting ready to leave and continued making awful comments, so I continued with the fries."

Rose admitted her behaviour was regretful though, didn't appear too remorseful over the fries-hurling part.

"Maybe next time I won't throw fries, then again, maybe next time that bartender won't tell someone who is sober to "go call your f**king sponsor!" Rose wrote.
It should be noted that slow service is one of the complaints this restaurant gets on Yelp; not rude service, but slow. I put myself through college waiting tables and bartending and I have many questions about each side's accounts. Comping a round of drinks is whatever you are drinking, so why did she specify her sobriety to him? But then, why would the bartender come back to check if everything was all right if he thought a thrown fry was an accident?
You can read Ruby's Facebook post and all the comments she has made since here. The restaurant's response is here. People who were at the restaurant, both servers and patrons, claim Ruby was the one making the scene and I have yet to read someone (other than Ruby) saying she didn't. My initial gut is siding with the restaurant but honestly, they are both handling this poorly with this back and forth on FB. In Ruby's initial apology, she apologizes to the singular fry she threw, which everyone on her side thinks is comedy gold. If the accusations she is making about this restaurant and bartender are true, I don't think flippant, sarcastic responses are an appropriate way to handle it. Reducing this to a cute little joke takes away the power of her argument for me.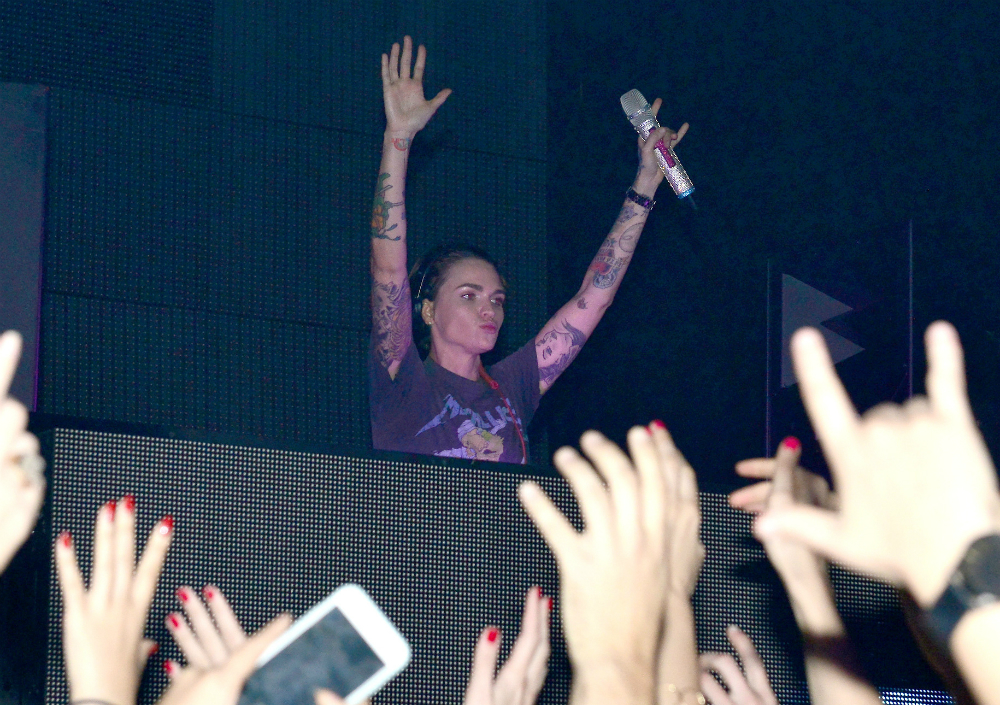 Photo credit: WENN Photos and Getty Images