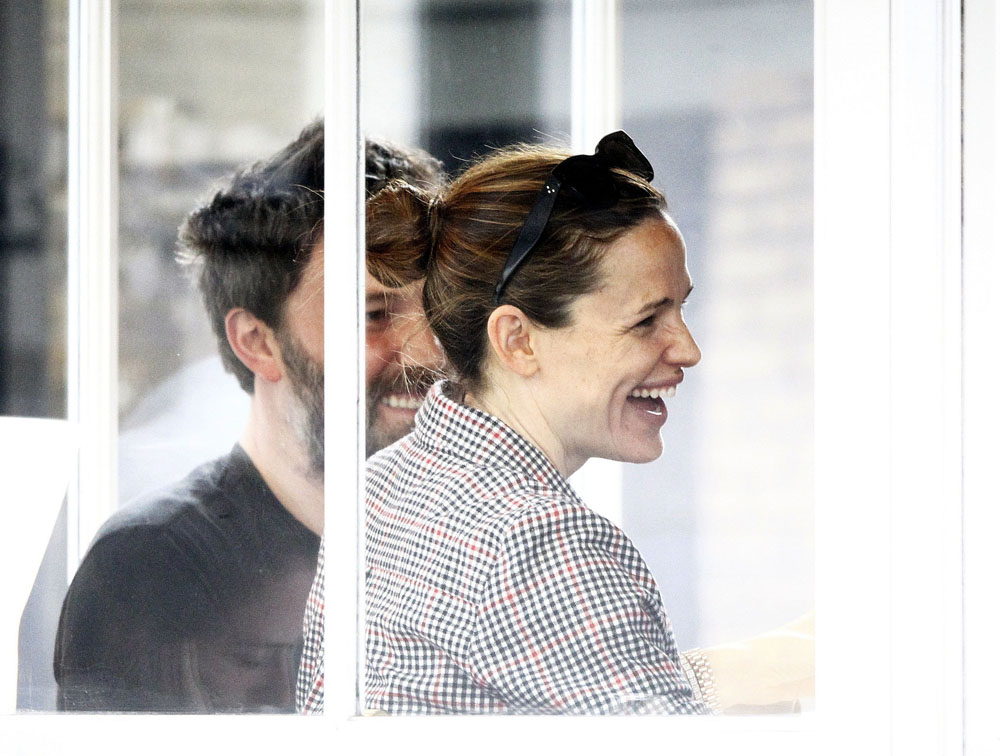 These are photos of Ben Affleck, Jennifer Garner and their kids out in London. In some photos it looks like Ben is smiling adoring at Jen, but in others it's like they're laughing at one of their kids. Whatever is happening, it's nice to see. Last week we heard that Ben and Jen were considering reconciling, but then another report came out right after that claiming that it wasn't going to happen and that they were still moving forward with the divorce. Some of you thought that maybe Ben wanted to get back together and Jen was reluctant, but the original People story about their alleged reunion was sourced to someone close to Jen. Now People has another kind of vague story along the same lines. It doesn't reach any conclusions though and just hints that things are going well.
After spending some time together as a family in Paris, the two returned to London, where they've been spotted enjoying local activities with their three children, Violet, 10, Seraphina, 7, and Samuel, 4.

Last week, Affleck, 43, and Garner, 44, stepped out with their brood in Westbourne Grove for an afternoon exploring the city. On Thursday, the family was seen going into various shops together. At one point, they stopped in a children's store, where they purchased a stuffed teddy bear.

"Ben and Jen were pretty quiet and just browsed the shelves for 20 minutes with the kids," an onlooker tells PEOPLE.

That same day, the family was spotted grabbing a bite to eat…

"It [was] a typical family meal with Ben and Jen fussing over the kids," says a witness.

After eating, the family continued their afternoon stroll together, popping into a few more shops.

Affleck and Garner plan to stay a month together in London (with tutors for the kids) while the actor films Justice League.

"They are enjoying showing the kids London," a source close to the family told PEOPLE.

The two have sparked reconciliation rumors as they continue to spend time together. A source told PEOPLE they "appeared affectionate" while at dinner in Paris.
It's possible that People is just running this story based on paparazzi photos, but usually they do these with input from publicists. They're doing everything but saying they're back together.
Gossip Cop got an "impeccable Garner-Affleck source" to deny an Enquirer report that Jen had Ben "hostage" because she has a lot of dirt on him that she's threatening to take public. Their source said that these two are not back together, that it's "untrue" that Garner has Affleck under her thumb and that they are "just being" and co-parenting.
I know that these two get photographed all the time in LA and that they can't avoid it, but think about this for a moment: they were also followed by paparazzi in Atlanta, and now the same photo agency which has daily pics of them in L.A. also has photos of them in London. It's possible the agency is just using their connections to get photos of the Garner-Afflecks because they sell. You know who else is living in England now? The Jolie-Pitts, but they're in Surrey which is a suburb outside the city.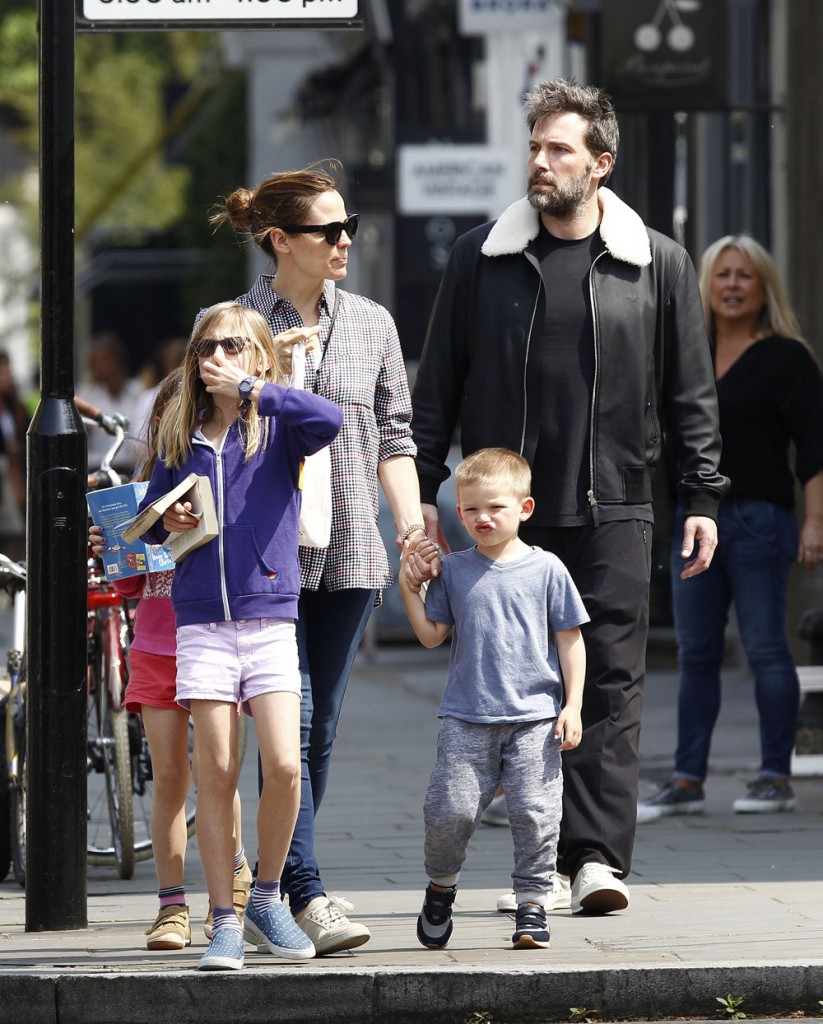 Photos credit: FameFlynet