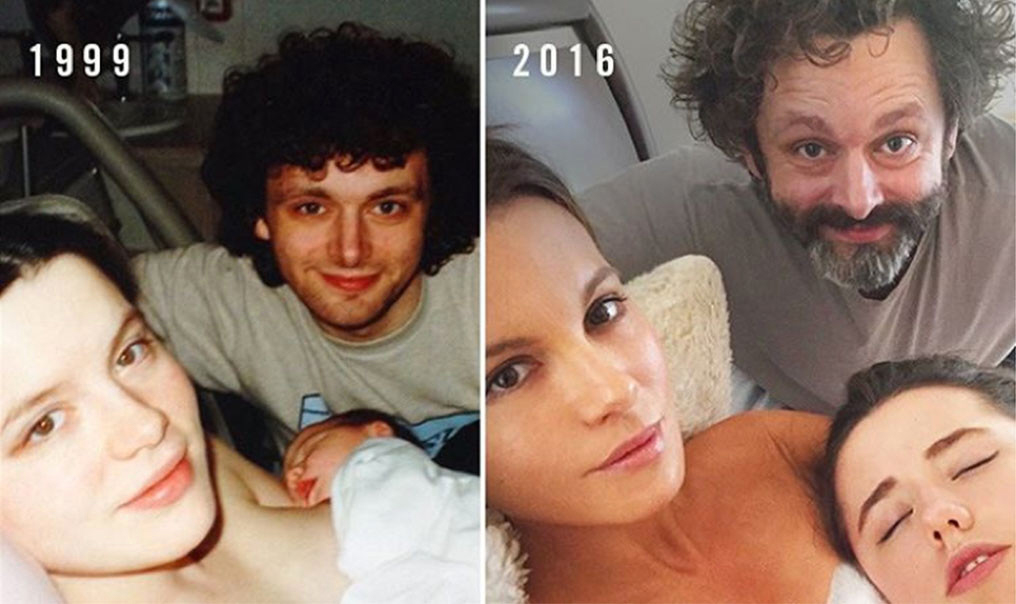 Kate Beckinsale posted this absolutely AMAZING throwback photo on her Instagram yesterday. On the left is a throwback pic to when Kate and Michael Sheen welcomed their daughter Lily into the world in 1999, then on the right is a modern recreation of the photo. Sheen and Beckinsale were together for the better part of a decade, and while they both moved on to other relationships, they stayed close for the sake of their daughter. And it warms my heart. The recreation photo made me laugh, mostly because of Sheen's expression.
Beckinsale is out and about these days because she's promoting Whit Stillman's Love & Friendship, an adaptation of an unfinished Jane Austen manuscript. Stillman reunited Beckinsale and Chloe Sevigny from his (largely under-appreciated) film The Last Days of Disco. Beckinsale recently sat down with The Telegraph for a chat about the film and more:
Living in LA: "I remember someone saying to me that if you've lived for five years away from where you came from you're never completely at home anywhere and I do feel a bit like that. I'm very familiar now with Los Angeles and America but I still feel one hundred per cent a foreigner here, and then I go back to London and I don't feel completely un-foreign there. I feel intensely old when I get there and all the shops have changed on Chiswick High Road, for instance. And I went to John Lewis and there was not one old lady in a cardigan, even in the haberdashery section. Everyone was young and trendy and it was a whole different vibe. Where are those old ladies now?"

Returning to period films: "It felt very familiar. It's back to what I originally started out doing, because when I started acting if it wasn't Shakespeare or Chekhov or Henry James or some kind of period thing then I wasn't doing anything else."

The innate sexism of Hollywood: "I think women, whether they are managers, agents, actresses or directors are used to having to filter their opinions in a way that doesn't seem combative or that's palatable in a way I don't think men have to. You rarely hear a man described as 'difficult', which a woman is if she has an opinion that is not popular."

On her relationship with Michael Sheen: "We're very lucky. I spent nearly 10 years of my life with Michael. I don't think I've got horrible taste and I really value the friendship I have with him and the fact that he's Lily's dad."

They've been looking at colleges for Lily: "Being the mother of a teenager does free you up a bit. A lot of my career has been based on what stage Lily is at, where I can be and whether it would be appropriate to bring her or not. All that is now becoming less of a constraint."
I like what she says about the innate sexism, and she points out a problem with the structure of a male-dominated hierarchy too. It's not just about the actresses, it's about the minority of women (and minority women) in positions of management being treated differently and having to moderate their thoughts, ideas and words to make themselves more palatable to men. And does she still feel like a foreigner in America? But she's been living in America for more than a decade! You're one of us, Kate!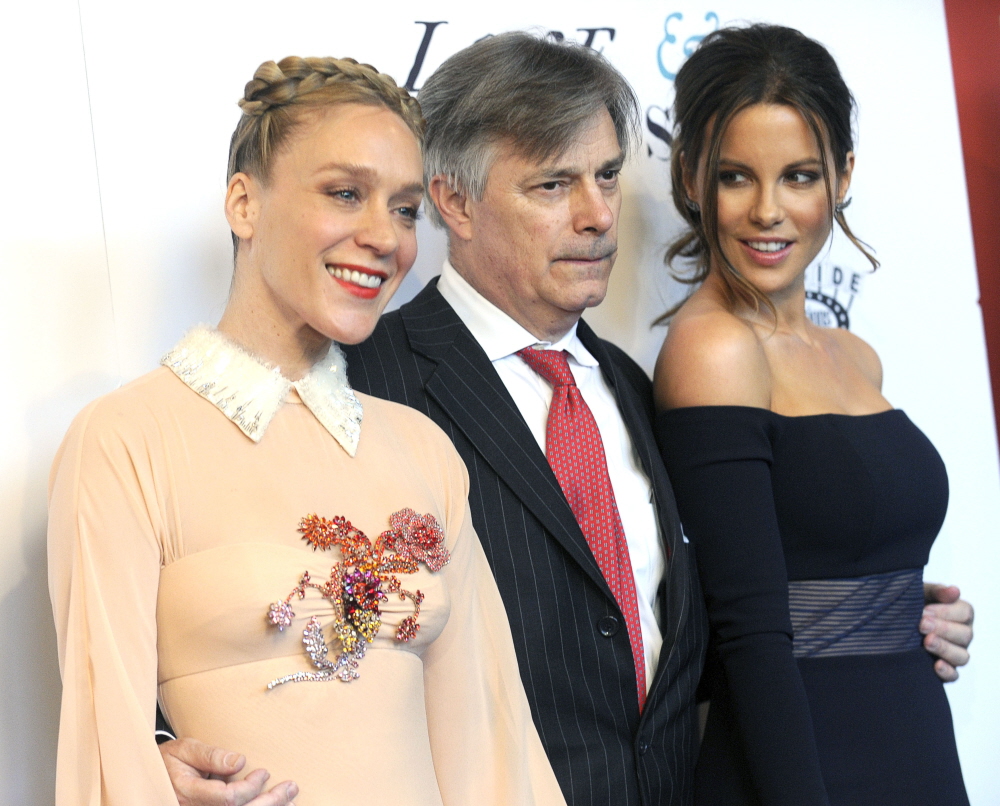 Photos courtesy of WENN.