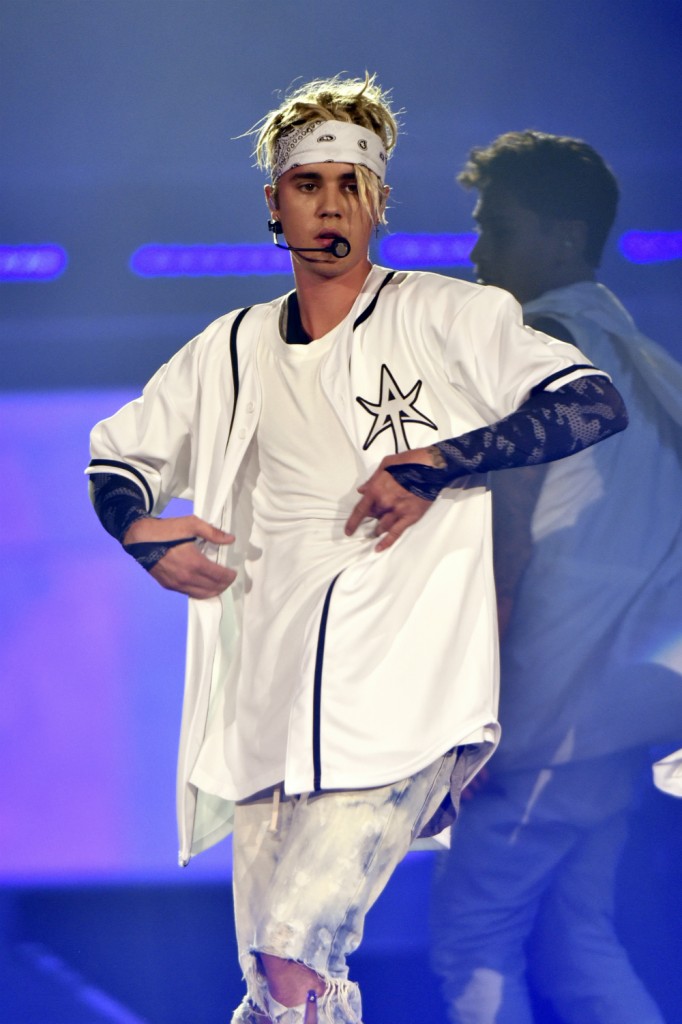 Justin Bieber is tired, everyone. Like really tired. After all, it's fairly exhausting being a zoo animal. That is why he has cut off his human interaction and is wandering off into the wilderness. After halting fan meet and greets and no longer taking photos with fans, people are starting to speculate about his well-being. This concern was given fuel when he took a barefoot lap around Boston and perched in in a tree in the same park the very next day. Sources close to Bieber say we need not worry, it's just fatigue.
Justin Bieber's antics have long been a source of tabloid fodder, but the "Sorry" singer's recent erratic behavior has had many wondering: Is he okay?

Despite rumors that he is heading toward a public meltdown, a source says in the new issue of PEOPLE that the Canadian star is simply feeling the effects of a grueling tour schedule.

"Two months into it, and he already feels beat," says the source. "He's not losing it, though. He's just trying to find ways to focus."

And while a new facial tattoo (a tiny cross under his eye) and conduct on a trip to Boston last week continued to fuel speculation on his health (he was photographed walking barefoot through a park and outside his hotel one day then was later spotted sitting in a tree), the source insists he turns to nature as a source of respite.

"Visiting parks and meditating calms him," says the source.

Contrary to a report that the tour is in jeopardy, a rep for Bieber calls the rumor "bulls—," adding of the singer: "He's totally fine."
As much as we joke, Bieber could actually be struggling. A mother who attended one of his Boston concerts told People, "He was in a glass box onstage. He was literally in a glass case of emotion. He didn't even try. At one point he just stopped singing all together." But at the same time, Bieber has spiraled before only to get baptized or pull out another mea culpa and everything is fine. His Purpose album is doing well and even garnered mild praise from Eric Clapton. He won his first Grammy. He's showing up to concerts on time. Maybe he needs to take a break for a bit, but he's scheduled through August.
I do like the returning to nature angle his mouthpiece is trying to put on this, though. When I seek out nature to soothe my mind, I drive to the ocean or hike into the hills; I don't straddle a limb in the Boston Public Garden with headphones.
Beiber recently posted two photos of Ryan Gosling to Instagram, captioning them: "What a Beast." Maybe he's looking for a new role model?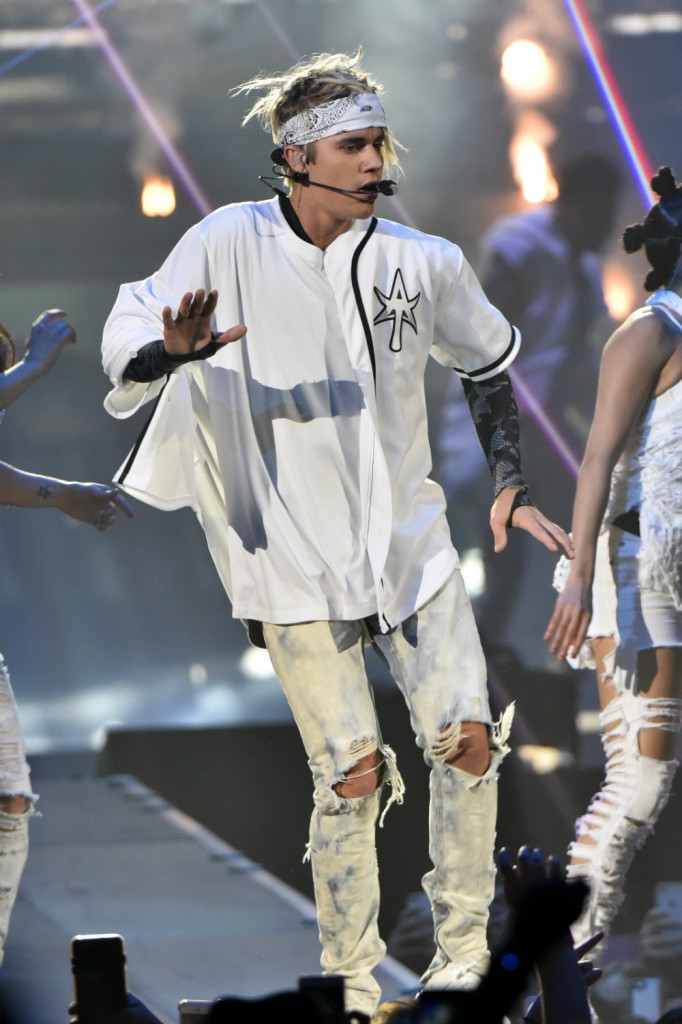 Photo credit: WENN Photos, Getty Images and Instagram