Chloë Grace Moretz cover's this week's The Edit to promote Neighbors 2: Sorority Rising, opening today. I like the editorial much better than her Complex magazine spread primarily because it has a lot of menswear and layers, which I love. Chloë, bless her, has the same expression in every photo. The interview was conducted right before Brooklyn Beckham posted his "Bae" pictures to Instagram and Chloë confirming their relationship to Andy Cohen so in this interview, they are "just good friends." As a result, the interview focuses more on Chloë's unyielding drive and her close relationship with her mother and four older brothers. You can read the whole piece here, below are some highlights:
On her drive:
"I push myself very hard but I still can't accomplish everything I want! There's not enough time in the day. My mom wants me to make less movies. I've averaged three to four a year for six years. I get bored otherwise"

She drove an $80,000 car across country as soon as she got her license:
"And by the way – the sickest car. I have this deal with Mercedes so they gave me a GLE 450. There's a massage button for the seats!"

She's too frugal to pay that for a car, though:
"I think it's silly. Unless it's a vintage piece, then I get it. I'm more of a doorless Jeep girl."

She's too frugal to pay that for a college education:
"I'd love to do abnormal psychology or something, but I'd resent [the fees]. We need to do something about tuition costs in the US."

Why she's so deep:
"I understood life on a deeper level, because I watched my brothers make all their mistakes first."

The best part of having brothers:
"When boys come over! My brothers answer the door and they're like. 'Yo'. All four of them. And they're big dudes – all over six foot. It's like, 'You mess with [Chloë] and we will kill you.' I love that!"

Her mother and brother manage her career:
"As an actor, I suppose, but we're on the same level on the producing side. I'm never bossy, though; it's so unconducive to creativity. And anyway, it would never work out because I'm a girl. Girls can't act that way in this business."

Why dating non-celebrities is hard:
"They've seen you in sex scenes in movies, they know what you look like crying. And they can, read your interviews and know your favorite bands so it feels like they have all this in common with you… Happens a lot. I'll think, 'How are we vibing so hard right now?' Then I realize, and I don't care anymore, I just go back to work."

On the Beckhams:
"[The Beckhams] are a great family. They don't tout their money either."

Trying to relax:
"I'm trying. I took my family to Mexico for two weeks for my birthday and we hung out on the beach. So I'm learning. Well… There were lots of activities. Horseback riding, canoeing, tennis. I mean, you can't just lie there."
Chloë doesn't make complete sense here, which is true of most 19 year olds. Yes, we need to make college affordable to more people but if Yale gave her an education, would she take it? I am bossy. I am also creative; I don't understand how they work against each other. Maybe she is talking asserting will over the ideas of others but even bossy people learn diplomacy. Plus, bossiness doesn't automatically prevent one from understanding the best result. And I may be in the minority here, but the double standard of terrorizing a boy calling on a girl drives me to distraction. Every time The Mister says something like this about our daughter's future dates, I add, "because we really don't care what happens to our son."
I am impressed with Chloe's accomplishments but I wish she would focus more on growing up than sounding grown up.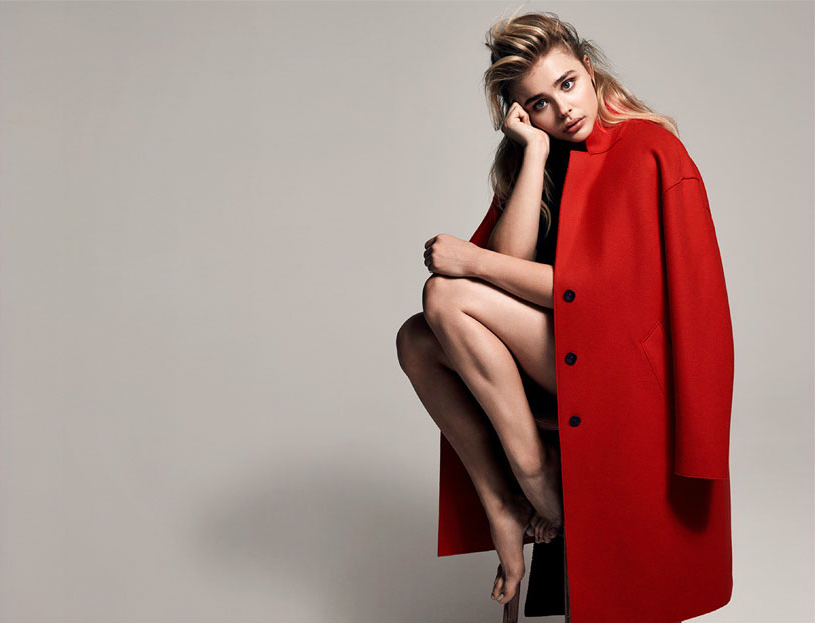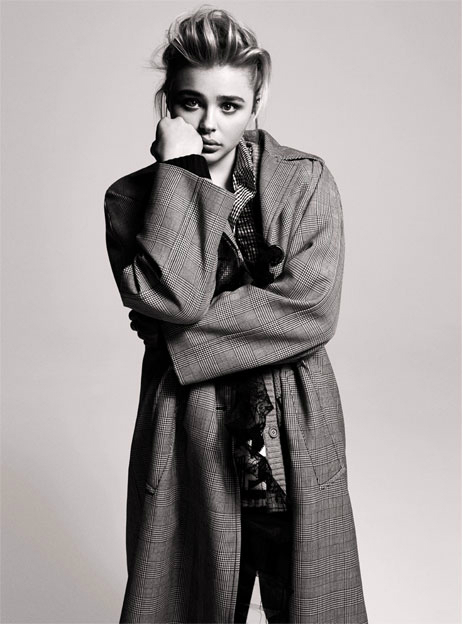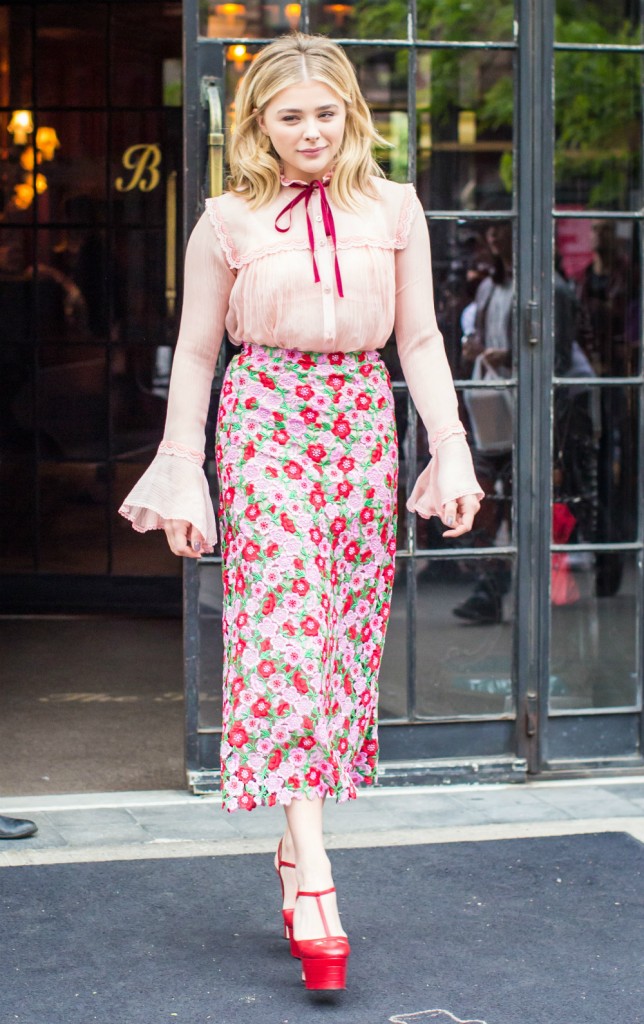 Photo credit: The Edit and WENN Photos