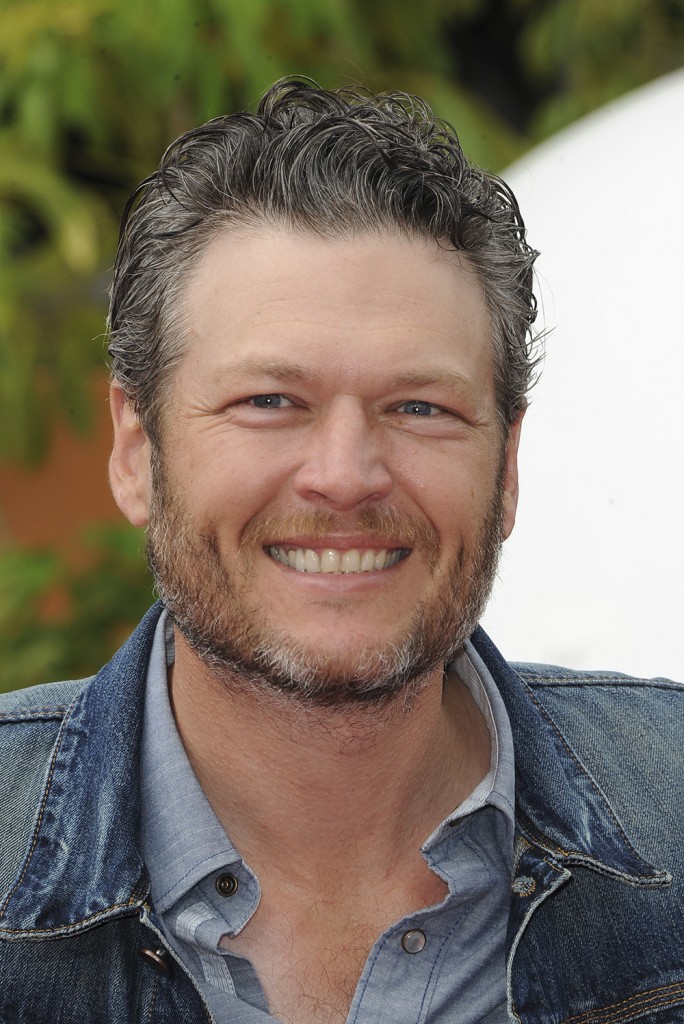 Well, I hoped for a "Gwake Break," but it doesn't seem to be happening anytime soon, as the couple have continued to ride the publicity train for their new duet. Blake taped an interview for CMT's Hot 20 Countdown. He told the show's host, Katie Cook, that the staggering number of views on his debut performance of "Go Ahead and Break My Heart" with Gwen Stefani on The View is due to the "media craze around us being together." I think a lot of it had more to do with people's curiosity to hear the California-born ska/rocker sing with the country crooner than anything else. Blake also had this to say about his new relationship:
"It's not something anybody could've seen coming besides God I guess because it doesn't look like it would make sense. All I can tell you is that it does. It just makes the most perfect sense for us and where we're at in our lives. I tell people all the time, 'Gwen saved my life last year.' She did. I think she'd tell you something similar about me."

"This thing just happened because of some things we were going through. Even coming into [her] second season [working on] The Voice, I didn't even really know her that well. All of a sudden this thing just happened because of some things we were going through and it saved my life, period."
Wow. Chart-topping country hits, a successful TV show, adoring fans, but it's Gwen who "saved his life?" That's kind of a bold statement. I guess Blake is starting to run out of talking points – which he should by now.
Blake continued to talk about his relationship on Thursday's TODAY, saying out loud what a lot of people were thinking when he got together with Gwen.
It's a little weird. We could not be, on paper, any more different. I mean, I'm a country singer and she's a ska, rock, pop, whatever it is…and it's just an odd idea. But man, it's a lot of fun. I've gotta be honest about that.
As he mentioned backstage after the song's debut, Blake again told CMT (and TODAY…sheesh) that he wrote the song mainly to woo Gwen and was relieved that she liked it so much. Gwen admitted on an appearance on Chelsea Handler's talk show on Wednesday that her biggest fear about the tune was, as she put it, "Whoa what if I don't like it, huge turn off!" Fortunately for Gwake, that wasn't the case. Gwen went on to say, "I listened to it and thought 'Oh my God, I love this.'"
Yes, Blake is all kinds of charming in his "aww, shucks" kind of way and Gwen is still pretty cool…and if it's not a publicity stunt (which I hope it isn't) I remain happy for them. But please you two, give it a rest already. We get it, you're both over the moon about each other and your duet was well-received. I just think when you talk about your relationship this much, something about it just comes off as a touch of "trying too hard-itis." Or is it just me?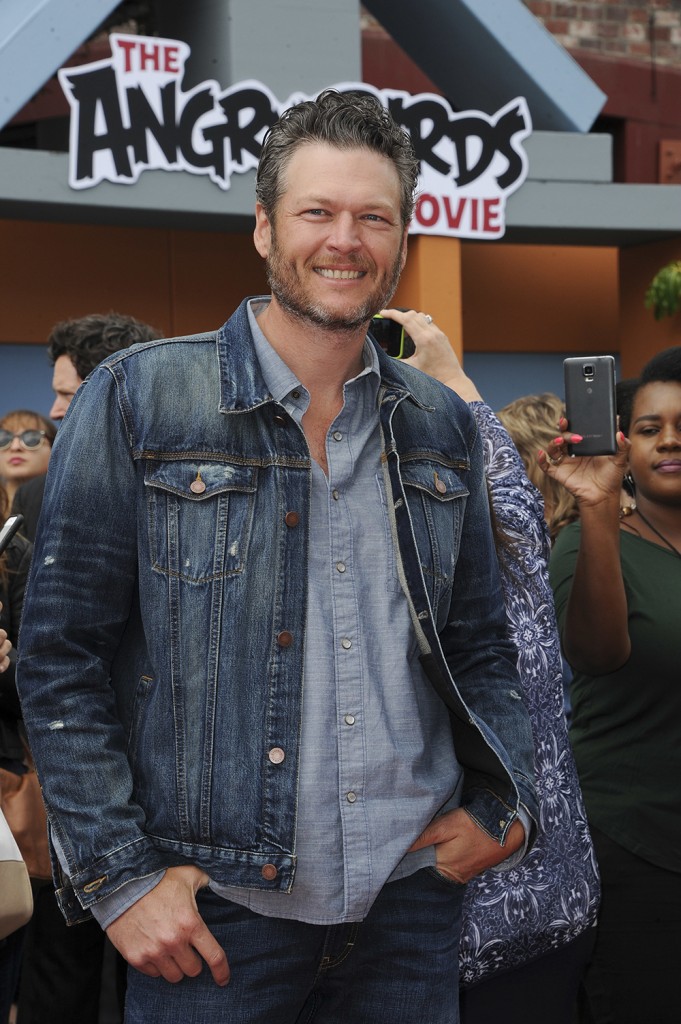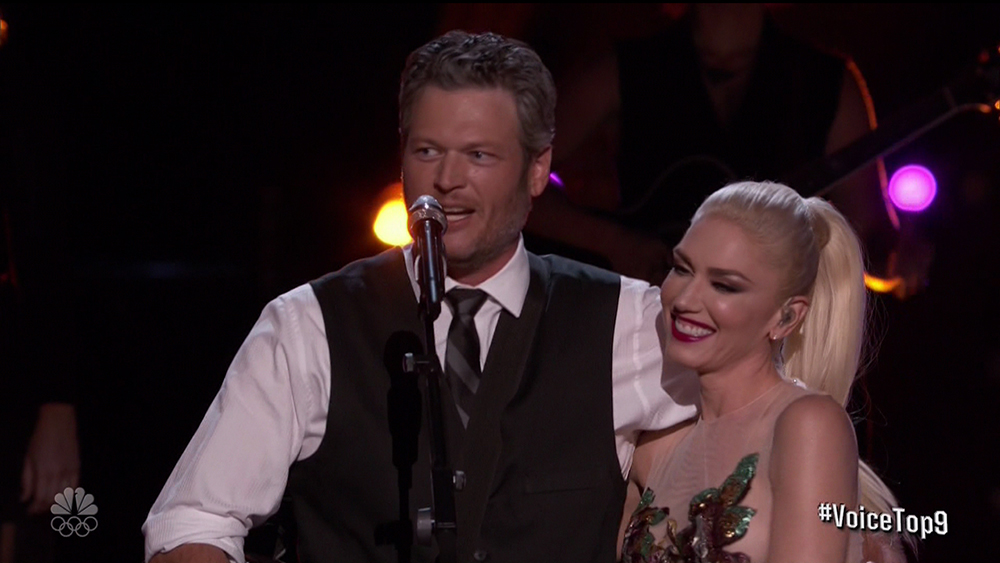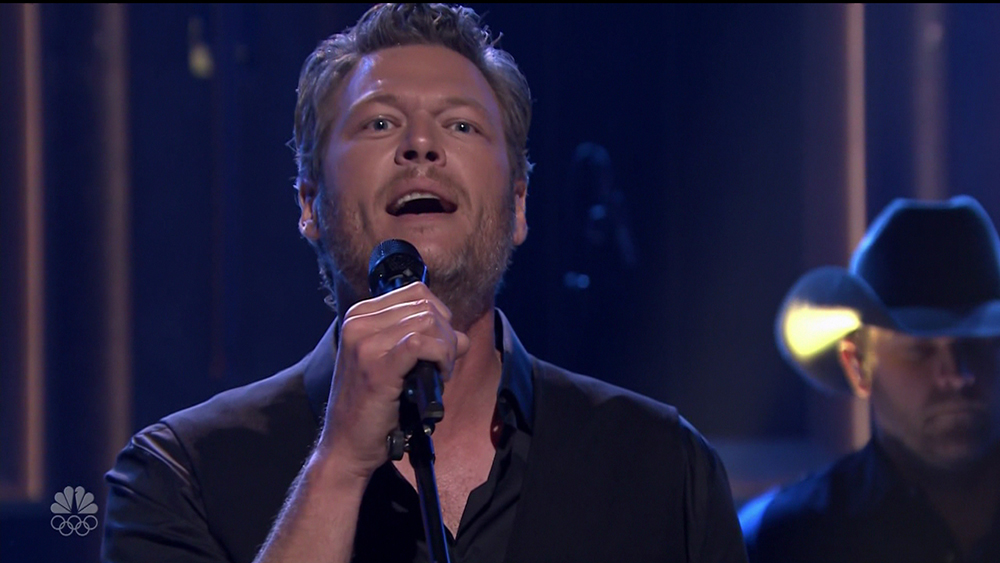 Photo credit: WENN.com, Getty Images, Instagram/Gwen Stefani