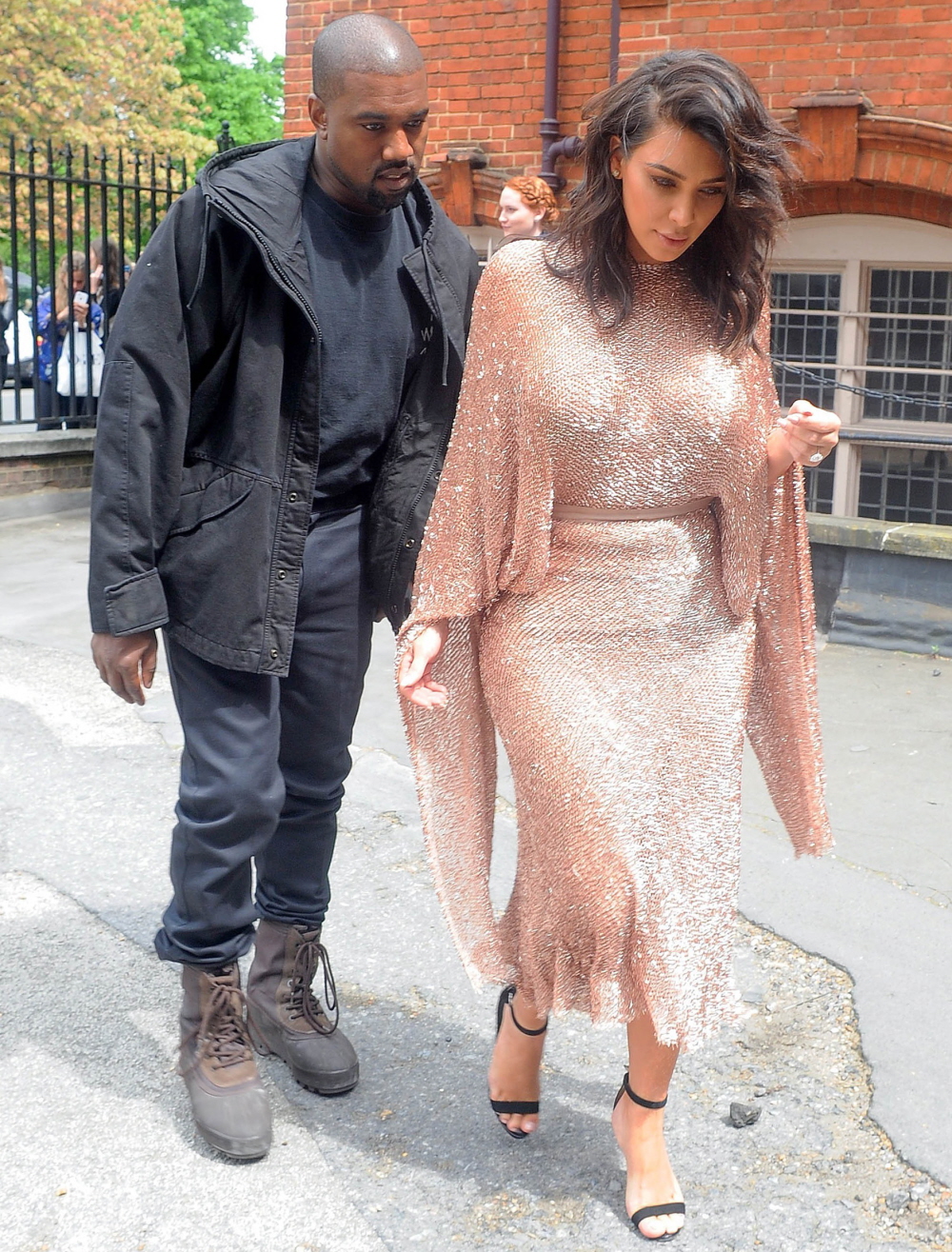 Here are some assorted photos of Kim Kardashian and Kanye West in London this weekend. Most of these photos are from Kim and Yeezy's appearance at the Vogue 100 Festival – those are the pics where Kim wore an ultra-cinched rose-colored sparkly dress. I actually like the dress, minus the too-tight belt. And her hair looks really cute in those photos. I'm also including some pics of Kim and Yeezy out to lunch on Saturday, and visiting Roberto Cavalli's studio. The Cavalli-studio photos are the ones where Kim is wearing a choker necklace that reads "SEX." Because why not?
They flew into London late last week, after Kim flew back to LA after a brief few days at the Cannes Film Festival. Kim has been flying so much, she has a severe case of jet lag. Which might explain why, en route to London, Kim decided to live-Snapchat part of her flight. The part where she took a bunch of pregnancy tests in front of her fans. Spoiler: Kim is not pregnant, but she did get a lot of headlines for Snapchatting her pregnancy scare. Then, after she got so many headlines about her "pregnancy scare," she then decided to Snapchat from bed with Kanye to explain why she Snapchatted the first thing.
Kim Kardashian invited fans to bed with her and Kanye West..on Snapchat. The 35-year-old Keeping Up With the Kardashians star is suffering from jet lag during a trip to London with her hubby. While lying in bed with him, she took to her favorite social media platform to reflect on recent events, namely a pregnancy scare. Kim had thought she was expecting the couple's third child and posted on Snapchat Thursday photos and videos of her after a home pregnancy test on their flight. It was negative.

"It's four in the morning and I'm so tired but I can't fall asleep," she said on Snapchat Friday night. "I have to get up at 8:30 in the morning."

"Some people are asking me why I would Snapchat the pregnancy test on the airplane," Kim continued. "I just thought it was like funny because I've been so private before and like, what do I really care if I was pregnant again? And I didn't get my period this month so I was just really confused and I couldn't stand to be, like, on a whole plane flight for 10 hours without knowing. So that's why I decided to put it on Snapchat. And I'm not pregnant."
"I just thought it was like funny because I've been so private before…" ARE YOU JOKING? No, really, was she joking? I don't think she was. She really thinks she was and is really private, you guys.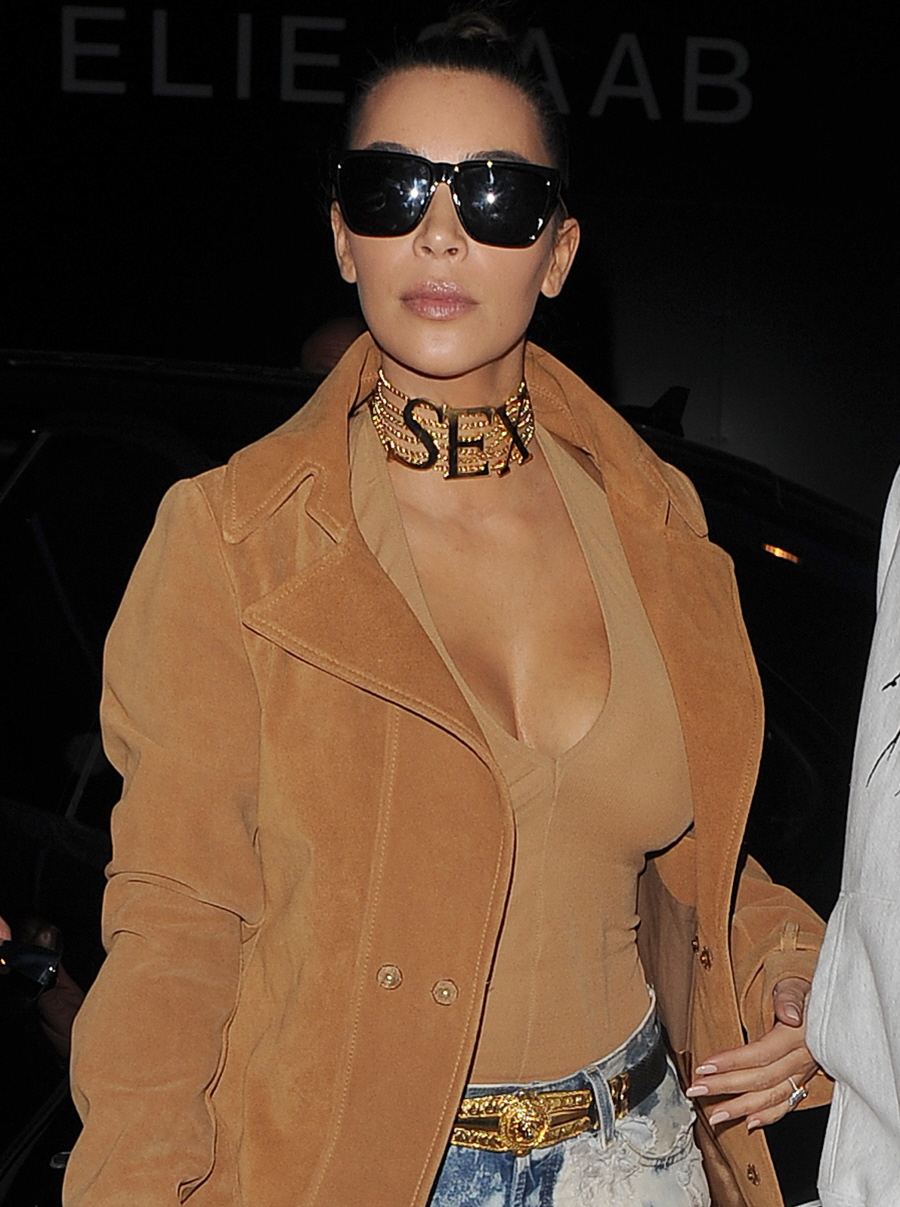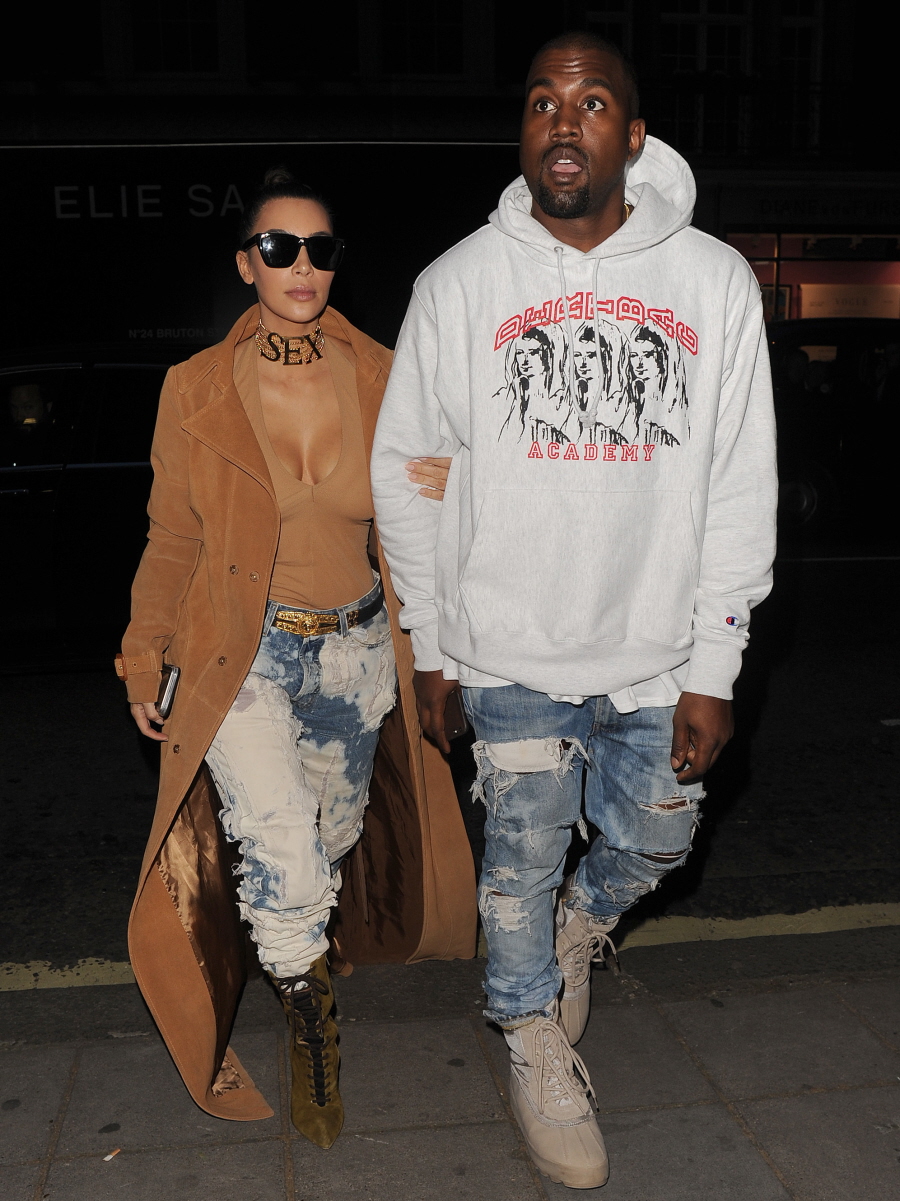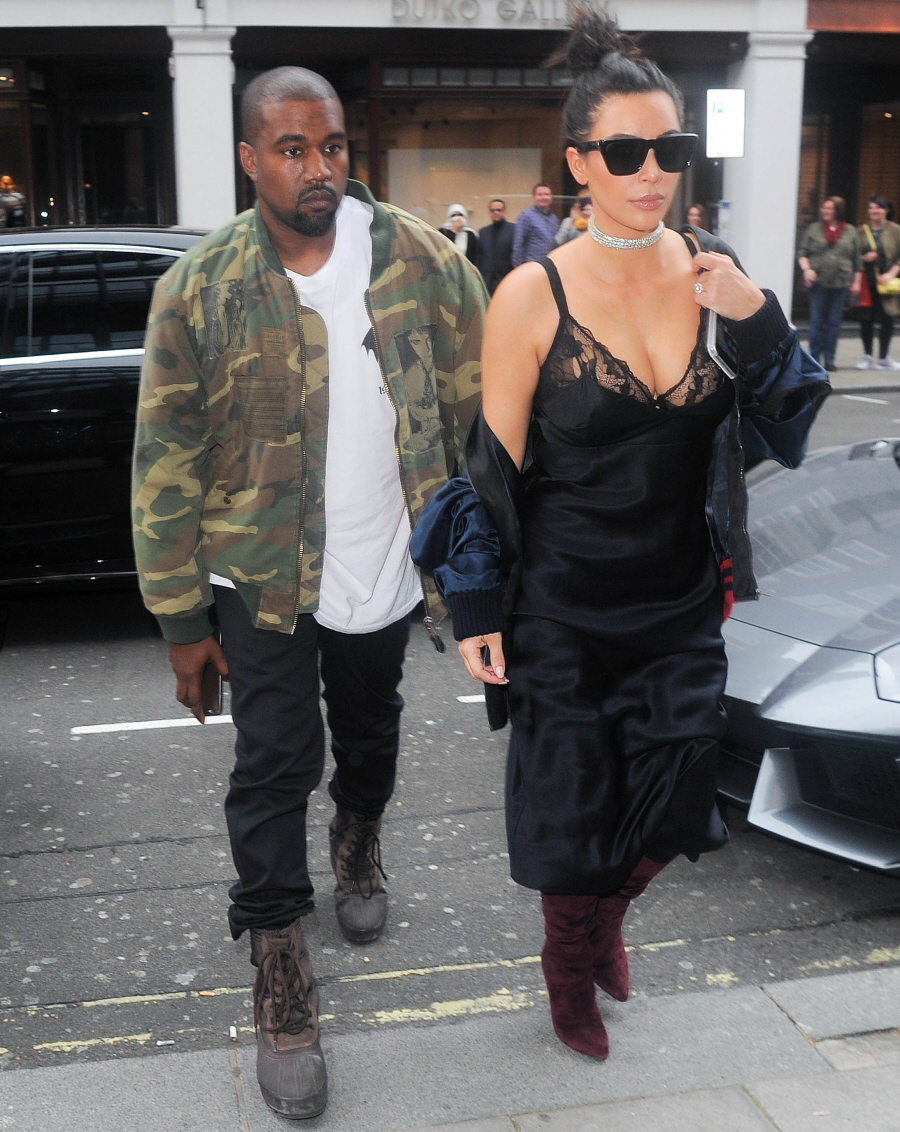 Photos courtesy of Fame/Flynet and WENN.