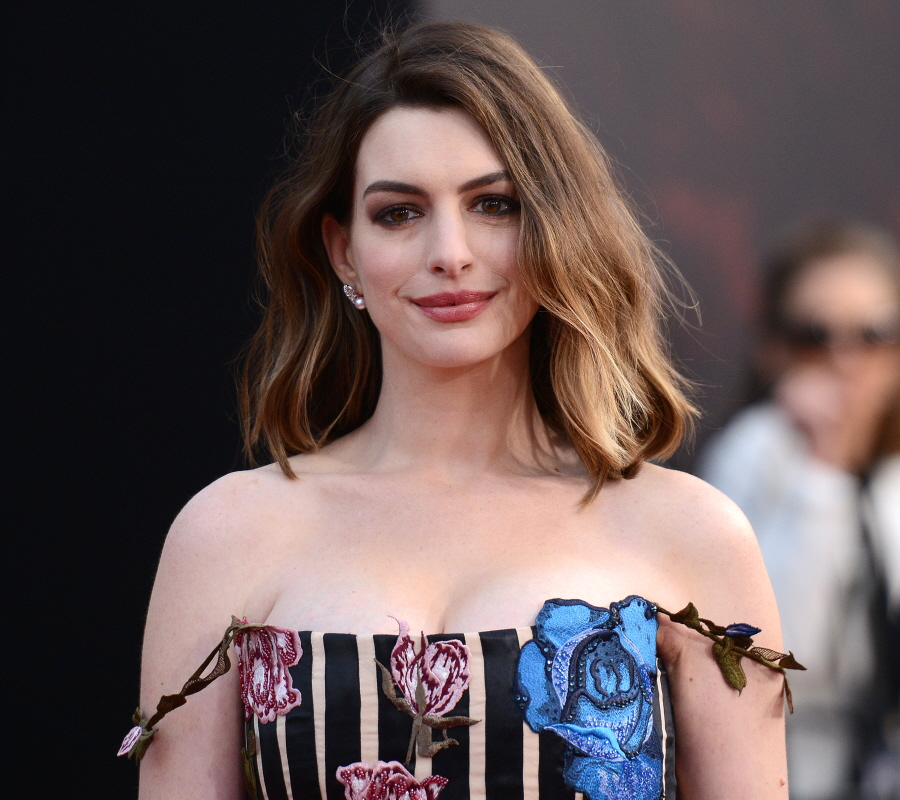 Anne Hathaway is currently promoting her role in Alice Through the Looking Glass, which is why she appeared on The Ellen Show on Tuesday. This was actually her first TV interview since giving birth two months ago, and honestly, I already see a difference in Anne. She's really sleep-deprived, for one. And as I said yesterday, I think the sleep deprivation is making her kind of punch-drunk. Anyway, she told a story about going back to the gym after she gave birth to her son, Jonathan Rosebanks (who she calls Jonny). Is two months too early to go back to the gym? It's different for every woman, and I'm sure Anne's doctors gave her the nod. But still, she really did just give birth, so she had a particularly emotional reaction when some dude made a comment about her "baby weight."
Anne Hathaway gave birth only eight weeks ago, so she's not totally ready to resume some of her normal routines. She did decide, however, that she would go back to the gym, but even that has been tough.

"Being a Mom has changed me in a couple ways. I actually, not based on this moment, but other moments feel a lot more confident. Normally you walk into the gym and you see, I work out in West Hollywood, so you see like Thor's trainer, you know the people who have too many muscles to be in The Avengers that's who works out at my gym," she explains, adding that she has returned to the gym only three times. "So I would normally walk in and feel so intimidated, but I walk in I'm like yeah I work out with 5 pound weights, but I pushed a baby out of my body I feel good right now. So I don't care what I look like, I feel great. I'm on this [row] machine, whatever that does."

All of a sudden, someone started to stare at the Oscar-winning star, so at first she thought she was doing something incorrectly and became a little insecure. "I see this guy who does actually look like Thor's trainer staring at me and I'm like, 'Oh God. Am I doing something wrong?'" Hathaway recalls. "In the past I just would have slunk off my machine."

With her new mommy confidence, Hathaway explains that she asked the trainer if everything was OK, and they struck up a short conversation. But it didn't end there.

"He's like, 'So you been working out at this gym for a long time.' And I'm like oh my God he's hitting on me. Nice! New mom. I feel really good about myself and I'm like, 'Oh, yeah I've been coming here for a little bit.' He's like, 'Cool, I'm a trainer here and just wondering if you want some pointers.' And I'm like, Oh no he's not hitting on you he just wants a job."

Spoiler alert: He didn't get the job because instead of giving her the proper response after she revealed she had recently given birth, he body shamed her. "If somebody says I had a baby 13 years ago you say you look great. That is what you do that is the etiquette," she explains on the show. "So I say to this guy I had a baby seven weeks ago. And he goes, 'Oh, trying to lose the baby weight!'" Hathaway explains that she kept her cool in the moment, but afterwards she walked away and cried!
To be fair to the dude-face trainer, he didn't assume that she had just had a baby, he waited until she said it. And he didn't say, "Oh, that's why you look that way." But yeah, it was rude. Really rude. There's such an epidemic of rude gym trainers, right? I've been going to the same gym for years and I have my routine and I know what I'm doing (for the most part) and I stay in my particular comfort zone. But inevitably, a new trainer will show up and try to tell me what I should be doing in a really patronizing way. Like, "Oh, do you understand how the treadmill works?" Yes, trust me, I understand. Now go away. As for Anne's situation, the guy just wanted work and he probably thought he was being helpful. And she should have told him to just go away. Or she could have gone to the manager in tears and gotten the guy fired. Which is a revenge fantasy that has gotten me through many workouts.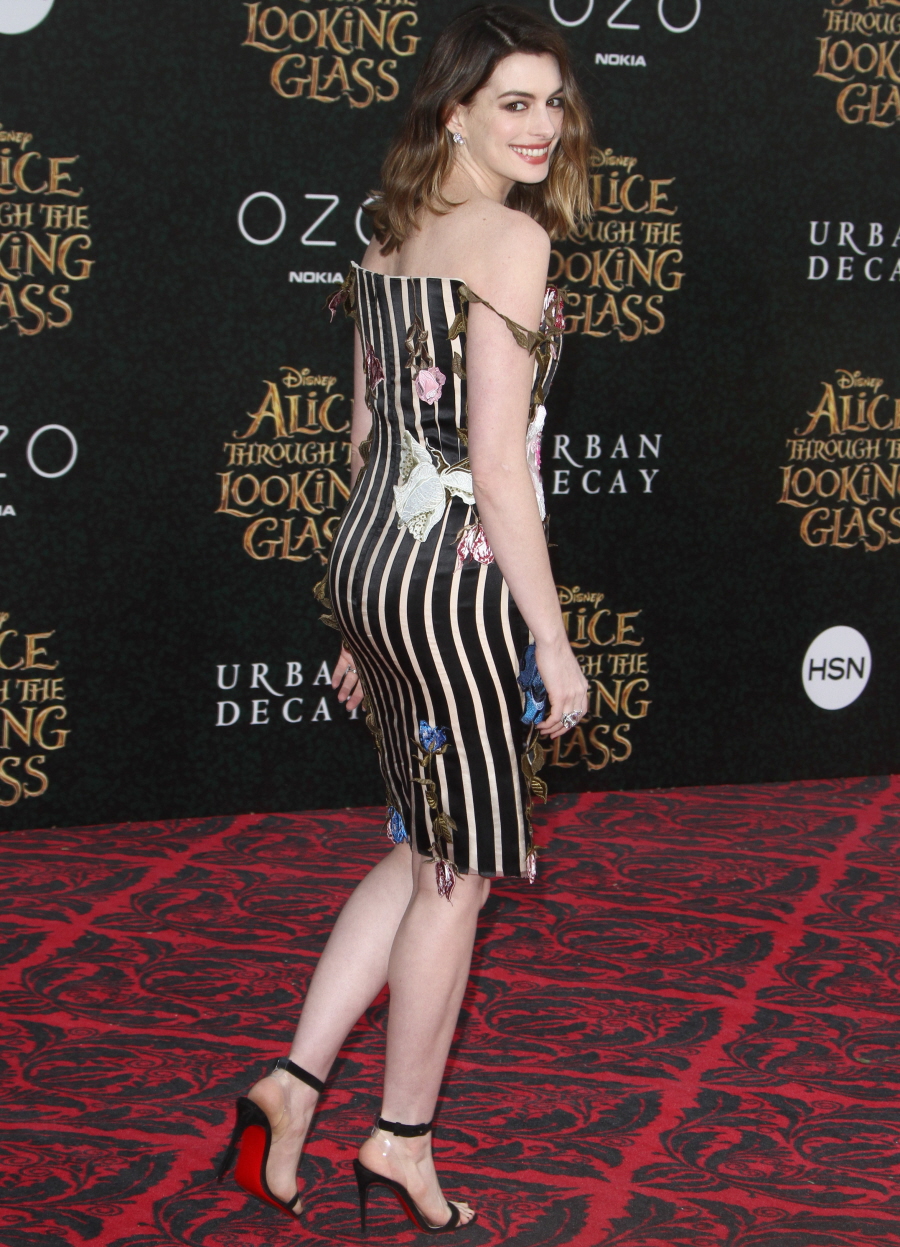 Photos courtesy of Fame/Flynet.