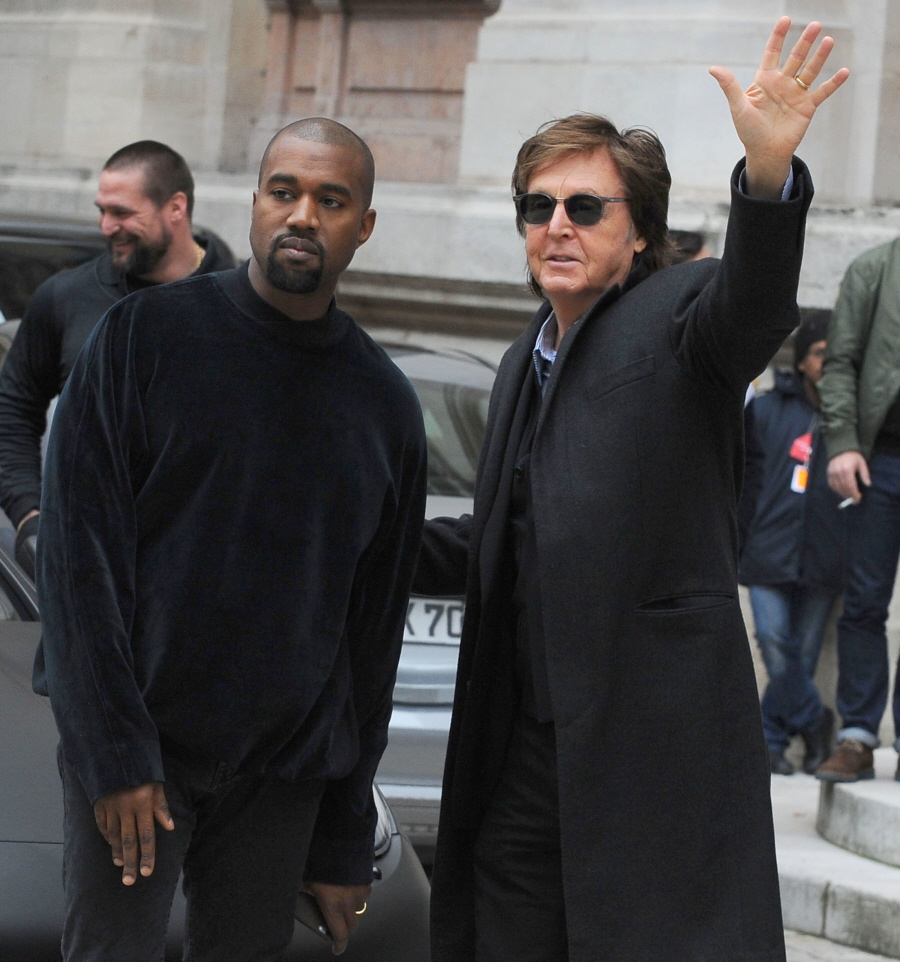 Paul McCartney & Kanye West collaborated on a few songs several years back. I didn't think much of any of the songs, but it was interesting to see a truly legendary musician (Paul) work with someone who is mostly a legend in his own mind (Kanye). Well, Paul gave a new interview to the BBC this week and he was asked about his work with Kanye. Paul makes it sound like their collaborations really didn't take that much time, so they don't really know each other that well. But still, Paul describes Kanye as "eccentric" and "a monster." Sounds about right.
Paul McCartney and Kanye West aren't the likeliest of musical collaborators, but the pair have developed an affinity for one another.

"I love Kanye," the former Beatle told John Wilson during BBC Radio 4's Mastertapes series. "People say he's eccentric, which you'd have to agree with. He's a monster. He's a crazy guy that comes up with great stuff. He inspires me."

While they were collaborating. McCartney fiddled with chord progressions, which West's team recorded on an iPhone. McCartney never heard back from West and was surprised to hear Rihanna appear on the final version of "FourFiveSeconds," as well as his own voice sped up.

"That's the thing: You just work with him, you leave it for a while, let it marinate, and just hope he gets back to you," he said.
I think Paul probably has it right – Kanye is eccentric, he's crazy, he's a monster and he comes up with some great stuff. It's funny, I think, Paul's use of the word "eccentric" for Kanye. I've never thought of Kanye in those terms before, but it's true. It seems like we (as a society) are more likely to call someone "eccentric" when they're older and white, and someone young and black would just be dismissed as "crazy."
Paul also told the BBC about the making of "All Day," another collaboration with Kanye. Kanye sent Paul the finished track and Paul says: "He's taken my melody and he's made it seriously urban, which is funny because the lyrics use the N-word — a lot! 'How long have you been at the mall? All day, N-word." And once the song came out, Oprah told Paul that he shouldn't have participated because of Kanye's use of the n-word: "People like Oprah, who are a little conservative about that stuff, she says, 'You shouldn't do it, even black people shouldn't use that word.' I said, 'Yeah, but it's Kanye! And he's talking about an urban generation that uses that word in a completely different way. It's the context. So I was actually pleased with it.'" Basically, Paul thinks Kanye can do what he wants.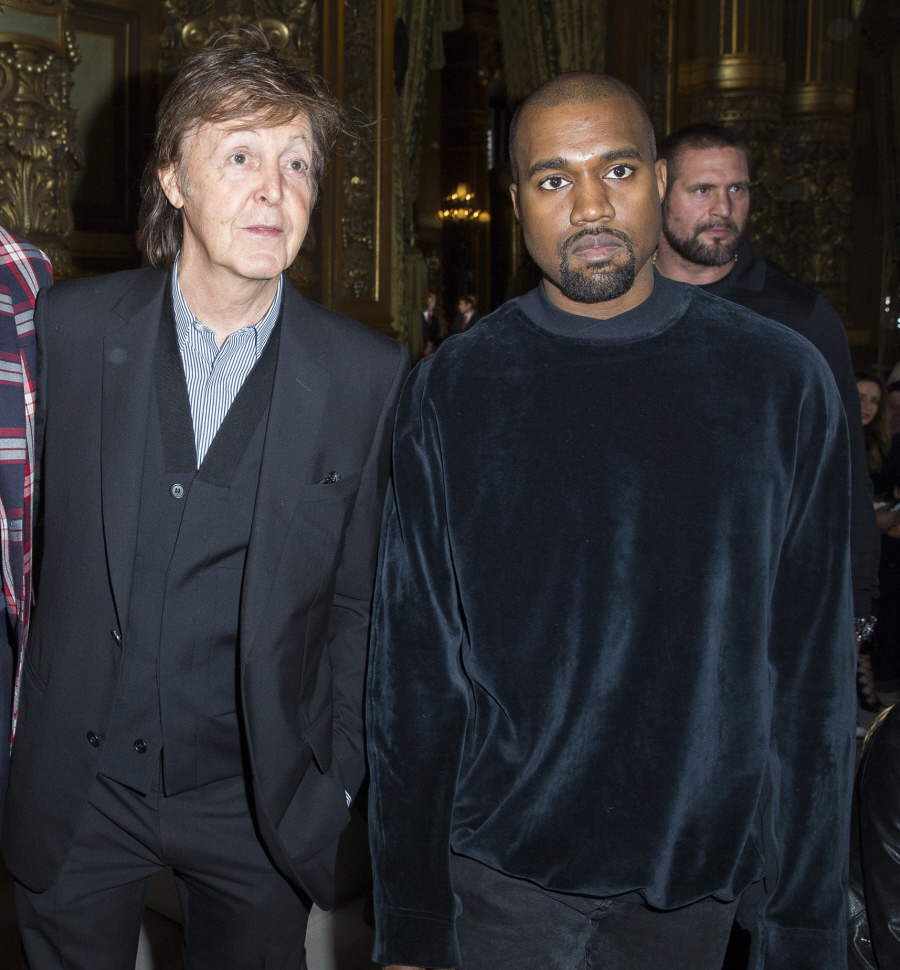 Photos courtesy of WENN, Fame/Flynet.