Kaley Cuoco is that friend who acts like she hears you when you try to warn her to take it slow with the new guy. She's the one who smiles and nods like she feels sorry for you because you couldn't possibly understand what true love is. In fact she didn't even know what true love was until she met this guy. He's so much different than the last one. Then she disappears for a few months until they inevitably have problems and at that point she's all about girl power. How did she not see? Why are they all the same?
Kaley has been linked with a couple of guys since her divorce last fall and that's perfectly normal, she's dating. Only she seems to move from first date to engaged. She admitted that her ex husband moved in with her after the first date, so I guess it's not surprising that Kaley's new boyfriend, an equestrian whom she met while riding horses, may be moving in with her after less than three months. In her estimation she probably took her time. Plus she's been posting loved-up photos on Instagram. Did she learn nothing from her ex? She did get a pretty solid prenup to protect her assets, so while she seems to give her heart away quickly she's more protective of her money, which is smart. Here's the report from Star:
Friends say [Kaley Cuoco] asked her new man, accomplished equestrian Karl Cook, to move in. "No one can believe it," a source tells Star. "They've only been dating for a couple of months." Of course, Kaley, 30, has a history of moving fast. Long before she began dating [Karl], the actress accepted a proposal from tennis pro Ryan Sweeting after just three months of dating. "Sure, Karl's a decent guy and nothing at all like Ryan, but this is crazy," dishes the pal. "Did she learn nothing?"
[From Star Magazine, print edition]
This is Star, but it sounds about right. Plus The Enquirer goes one better and claims that Kaley is "racing to the altar" with Karl. He's from money so supposedly she's not worried that he's in it for the wrong reasons. Ten bucks says that Kaley is engaged by the end of the summer. I mean she Instagrammed a photo kissing the guy while she was giving us the bird, it's like she was saying "we're not engaged yet but just wait." At least she'll get another prenup and this one will only cost her low six figures again. Rinse and repeat. I joke, I hope they're happy. It's just would it kill her to be alone for a little while? If she's going to be in a serious relationship, she should at least avoid getting married again.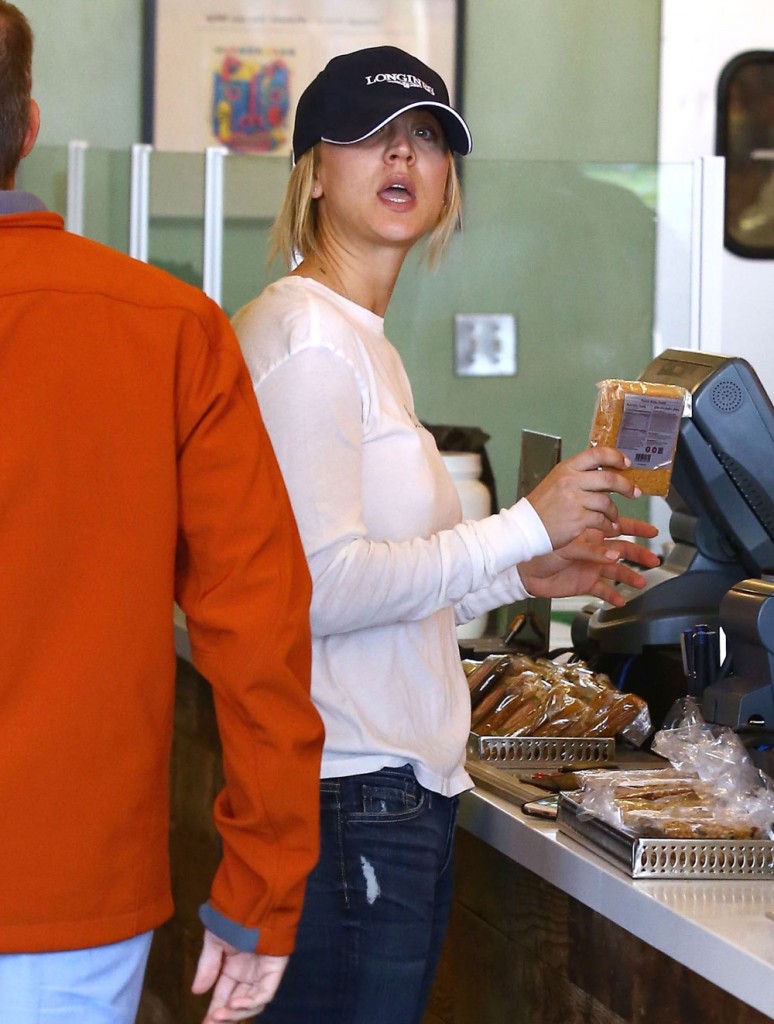 Photos credit: FameFlynet and Instagram/Kaley Cuoco