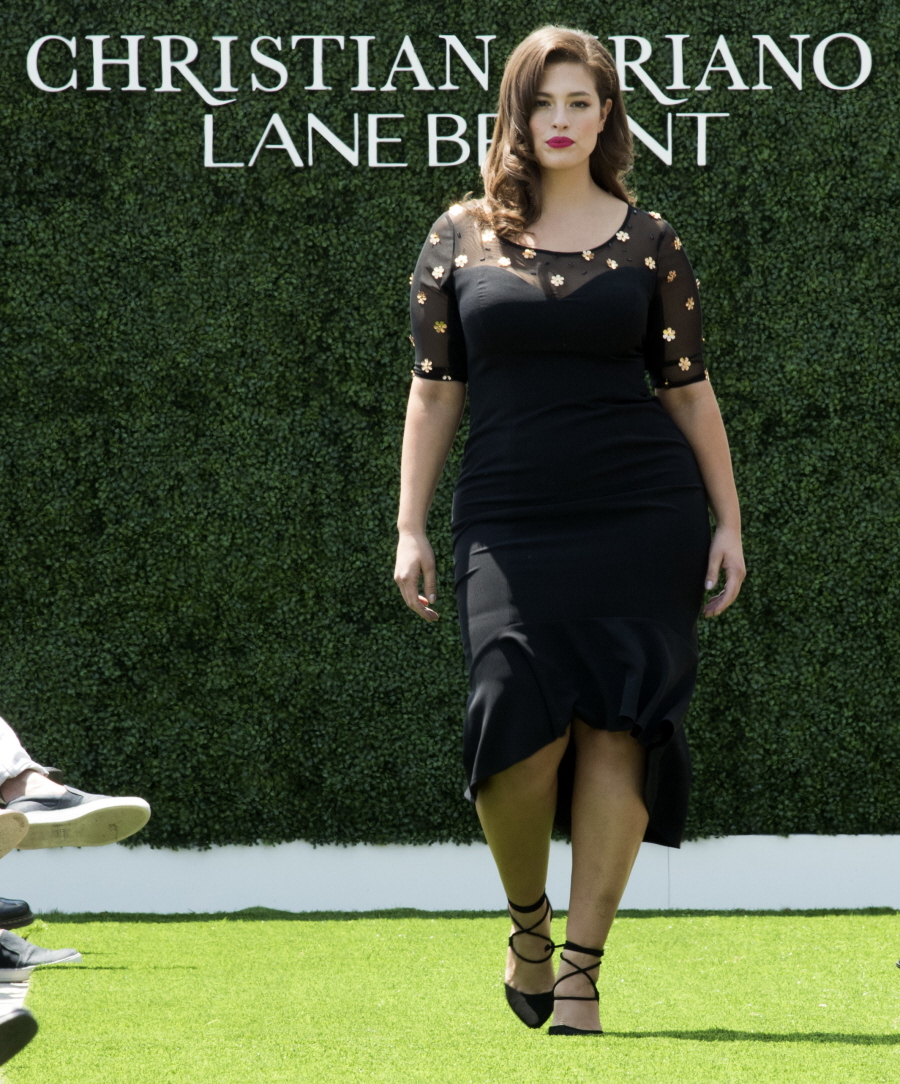 Late last week, DNCE (the band fronted by Joe Jonas) debuted their latest music video for the song "Toothbrush." The song is all about how a guy likes a girl and it's not just a one-time hookup and she can leave her toothbrush at his place. God help me, but I'm becoming a late-in-life Jonas-Brothers fan, because I sort of enjoyed DNCE's "Cake By the Ocean" and I'm about to defend the hell out of this music video. The video stars Ashley Graham, the plus-sized model getting a lot of attention this year. And her appearance isn't for jokes, it isn't some kind of big-C COMMENTARY. She's a beautiful woman and her sex appeal, within the video, is presented as a given. I enjoyed the hell out of this:
So, yes, Ashley is getting tons of attention this year. It started (for me) with her Sports Illustrated Swimsuit Edition cover, and I will continue to defend her because I sort of think she's an awesome, inspirational person. Ashley chatted with People Magazine about her new swimwear line (for all sizes, regular and plus-sized). Some highlights:
When did you feel your sexiest on the red carpet? "My sexiest red carpet look hands down was the Oscars… I know that it was going to be the talk of the town. I felt so hot and sexy at the Vanity Fair party. When you see the circle that says Vanity Fair and you stand there in front of all of the cameras and the lights, it's a rush you get. Then when you know you look damn fine it's like 'yes!'

Shapewear: Do you love it or hate it? "I wear it every day. I do like to see my ass jiggle every once in a while in a dress. My husband says it makes this sound 'dadada.' I think it's really sexy. Overall I'm in shapewear 80% of the time.

Scariest beauty story ever? "I'm on set and the makeup artist is doing my eyeliner and she's in my face with the eyeliner brush and she licked the brush and put it on my eye. I froze and didn't know what to do.

What do you do when you wake up and don't feel like a supermodel? "I still have mornings when I wake up and I feel fat or I feel like my cellulite is really kicking in that day. I have to look myself in the mirror and I take my own advice, I talk to those different parts. I tell myself I am beautiful. I tell myself I am bold and brilliant. I just look at myself and say 'slay girl.'

On her swimsuit line: "Everything is inspired by James Bond and I want the girl who is wearing them to feel like James Bond."
I can't imagine wearing shapewear every day, but that's why she's a model and I'm a blogger! But to wear shapewear 80% of the time? Like, in life, just going about your business? That seems like a pain in the ass. As for the rest of it… the licked brush story is so disgusting, and I've never told myself "slay girl" in the mirror. Maybe I should start.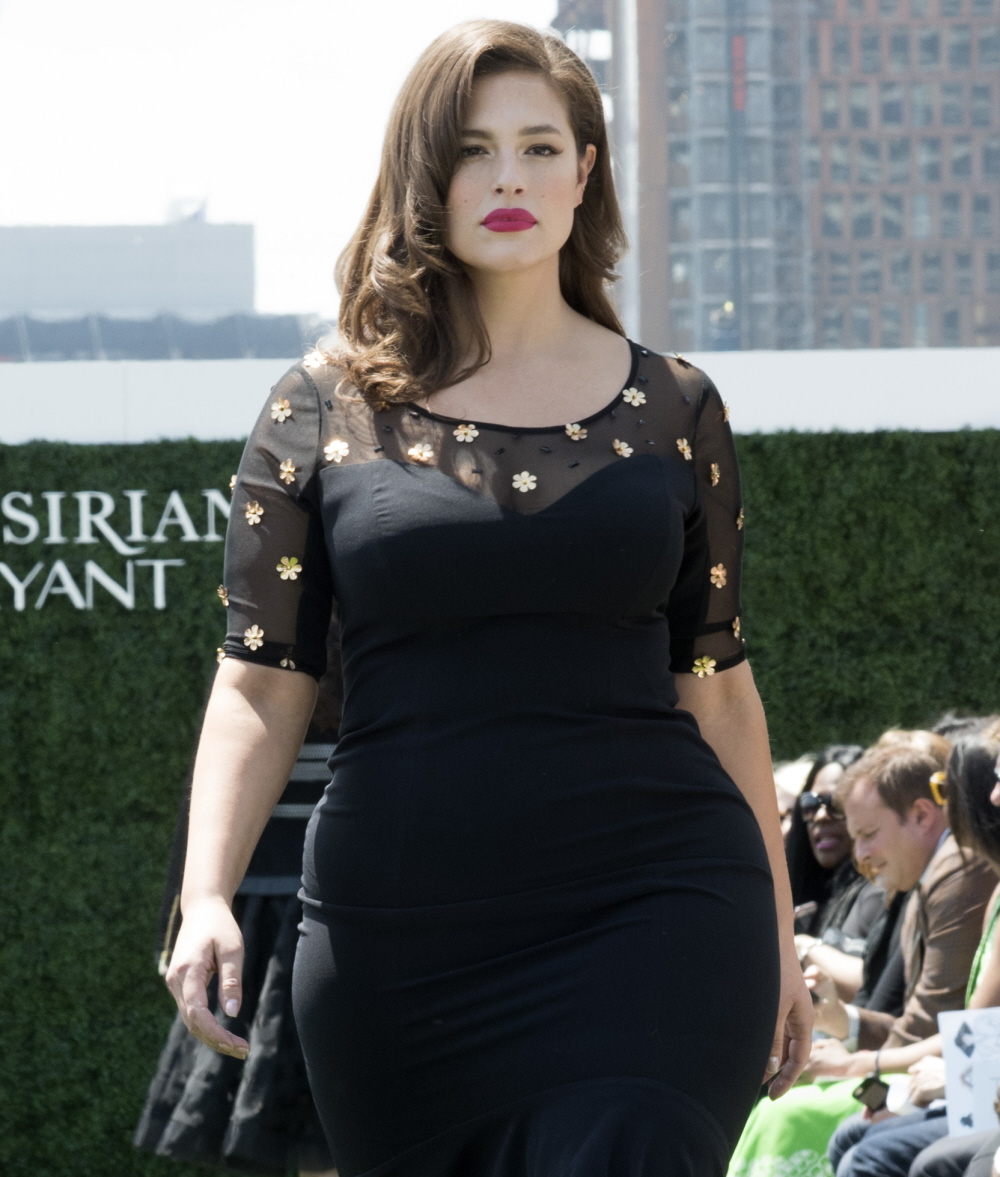 Photos courtesy of WENN.