Amber Heard says one alleged incident made her 'truly feared that my life was in danger' https://t.co/w6waorDjMY

— Daily Mail Celebrity (@DailyMailCeleb) May 28, 2016

Thanks to commenter Susan for linking to the PDF of the full court filing in Amber Heard's request for a restraining order. The documents include an email sent from Heard's lawyer to Depp's business lawyer requesting that this be settled out of court, a statement from Amber's friend and neighbor who was a witness to the most recent incident of abuse, the text of Heard's declaration, as well as Depp's response. There are also declarations from the lawyers on each side. In this article I'm going to cover the details which are new to me. If you haven't caught up with this fast-moving case, please read our previous article with the main details of Amber's restraining order request.
Amber tried to settle this out of court through the lawyers
The declaration from Amber's lawyer, Samantha Spector, states that she sent a letter to Johnny's business attorney, Jacob A. Bloom, on May 24, stating that "although Amber had been attacked and remained in fear for her safety, given the notoriety of both parties and the high likelihood of press harassment, Amber would prefer to settle the matter amicably out of court."

The email from Spector to Bloom supports this, and makes it clear that Amber wanted to keep this out of the press. "Although Amber is afraid of Johnny, she strongly insists that we do everything possible to keep this personal matter out of the media spotlight, which is why she has not yet sought a CLETS DV TRO [restraining order] and why we did not arrange for Johnny to have been personally served at last night's movie premiere."

Amber's lawyer also asked that the case be handled by a "private retired judicial officer." From what I understand, a private judge is often used in dispute resolution and is a way for parties to resolve cases outside of court, and in this case out of the press. The email ended with Spector stating that "We are indeed hopeful that we can swiftly work out mutually acceptable short and long term solutions out of the public eye."

There were two additional attacks in the past six months
While there are two recent incidents of abuse detailed in Amber's court filing, the email from Spector to Bloom that there were two additional attacks other than the one which occurred Saturday night. "Unfortunately, this is not the first incident of domestic violence perpetrated against Amber. In fact, there have been two other incidents in the past six months."

Amber's declaration references "several prior incidents of domestic violence with Johnny" including "one severe incident in December 2015 when I truly feared my life was in danger."

Amber has several witnesses to the most recent incident
As we've heard, the attack on Saturday happened at Amber and Johnny's condominium. Witnesses include Amber's friends, Raquel Rose Pennington and her fiance, Joshua, and another friend Elizabeth Marz. Additionally, Johnny's security team came in halfway through and did nothing to stop him.

Johnny's security team was present and did not stop him
Amber's declaration states that she is afraid that Johnny will return to their residence, "despite my repeated pleas to his security team to prevent otherwise and to protect me." What's worse is that Johnny's security team came in when he was attacking Amber and didn't physically stop him. Amber's friend, the neighbor who submitted a declaration, Raquel Rose Pennington, tried to shield Amber with her body, but the security guard just tried to talk Johnny down.

Amber's friend writes, "I ran over and stood between Johnny and Amber, begging Johnny to stop yelling at her. I put my hands in a defensive manner motioning him to stop. Johnny slapped my hands away and screamed foul obscenities at me. I then tried to cover Amber up with my body to protect her from him…

He then charged at Amber, screaming at her to stand up. He repeatedly yelled at Amber to stand up – about ten times – and each time, he got closer, louder and more threatening.

Johnny's security team then arrived, which included Jerry Judge, but they each stood back and did not say or do anything.

Amber pleaded with Jerry to help and said that if Johnny hit her one more time she was going to call the police.

Jerry said 'Boss, Please.'

Johnny continued screaming and breaking things, before finally walking out of the apartment and into the hallway where he continued screaming and breaking things.

I could hear Johnny go into Amber's private condominium, where she keeps her personal belongings and artwork, and continue to scream and break things.

Joshua came into the condominium and together we took Amber into our condominium unit for safety.

I observed that Amber sustained a significant injury to her right eye as a result of the incident with Johnny, as there was redness and swelling. Amber was crying, shaking and very afraid of Johnny."

Johnny's response claims that Amber is trying to smear him because the media was against her
Johnny's declaration states "Amber is attempting to secure a premature financial resolution by alleging abuse. Her current application for a temporary restraining order along with her financial requests appears to be in response to the negative media attention she received earlier this week after filing for divorce. Both Amber and Johnny are successful actors. Amber filed her Petition three days after the death of Johnny's mother. There has been significant commentary in the media as to this timing given that Johnny was very close to his mother. Yet Johnny cannot protect himself or Amber from media scrutiny, and Amber's anger certainly cannot drive this dissolution proceeding."

Johnny does not want to provide financial support to Amber
Amber's statement reads "Although Johnny is extremely wealthy, he refuses to provide me with any direct financial support. Concurrent with this filing I am providing an Income and Expense Declaration. I am requesting $50,000 a month… spousal support based on our mutual lifestyle."

In Johnny's declaration he makes it clear he does not want to pay. "The majority of the relief she requests is purely financial in nature. Amber is seeking payments for spousal support, attorney's fees, and accounting fees as well as the exclusive use and possession of… personal property owned by the parties…

Moreover, as a successful actress with significant income of her own, there is no question that Amber can support herself until the parties have had a reasonable amount of time to assess their finances with the assistance of counsel and then negotiate a mutually agreeable resolution or seek regularly-noticed court orders."
[From PDF of court documents, commentary added]
In addition, Amber requests that Johnny attend anger management courses and a "batterer's intervention program." I think Amber's attempts to settle this with Johnny outside of court also speak to why she didn't initially give a statement to police on Saturday night: she was scared and didn't want this to become a press spectacle. She's been covering up for him for months, as is typical in an abusive relationship. She filed for divorce when she did because she was scared that he would continue to abuse her. It's telling that Johnny's side is claiming that she filed for a restraining order to change the press narrative when she tried to settle this out of court and they're the ones who tried to smear her in the press in the first place. This is the only move they have.
Other than their legal response submitted to court, Johnny's team has not issued a statement in response to Amber's claims that he abused her. Last night he played a charity gig with his band, The Hollywood Vampires, in Portugal.
Amber Heard has been granted a restraining order against Johnny Depp– the latest details now on #ENews Late Night. pic.twitter.com/ZCd3xWM48T

— E! News (@enews) May 28, 2016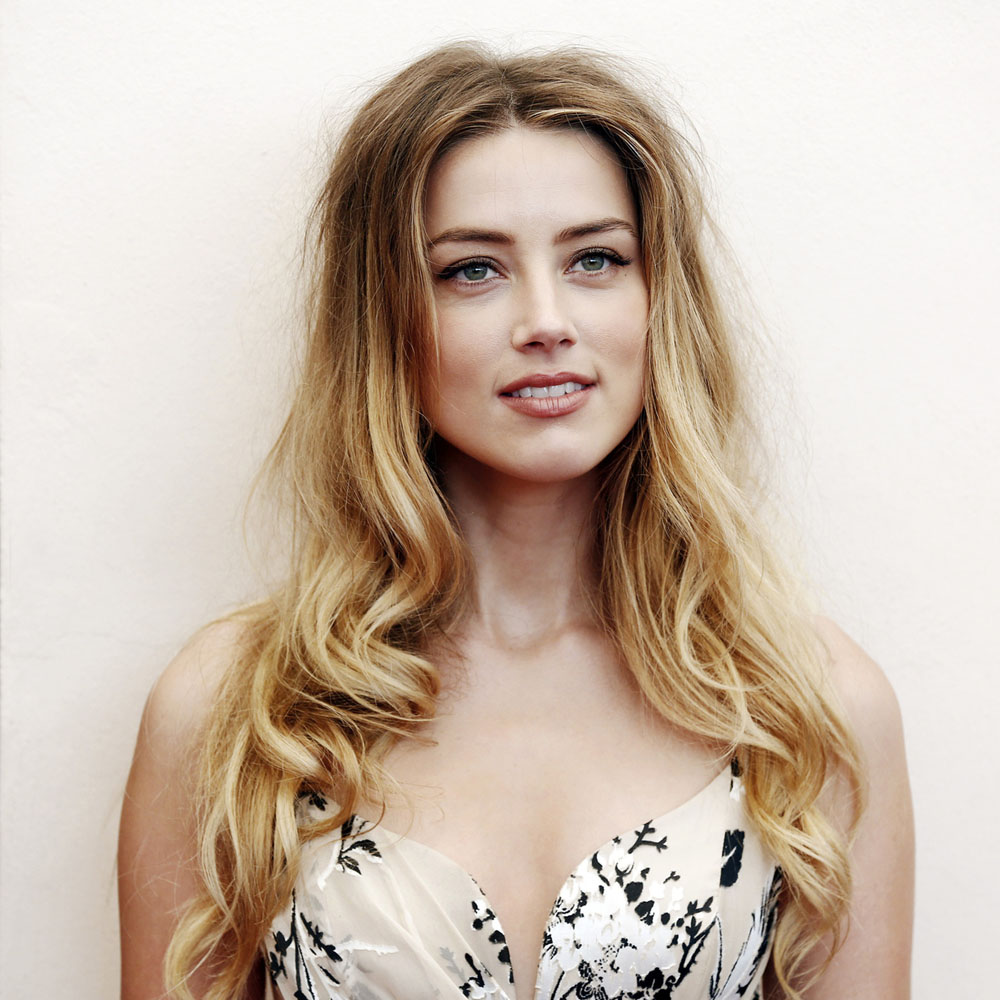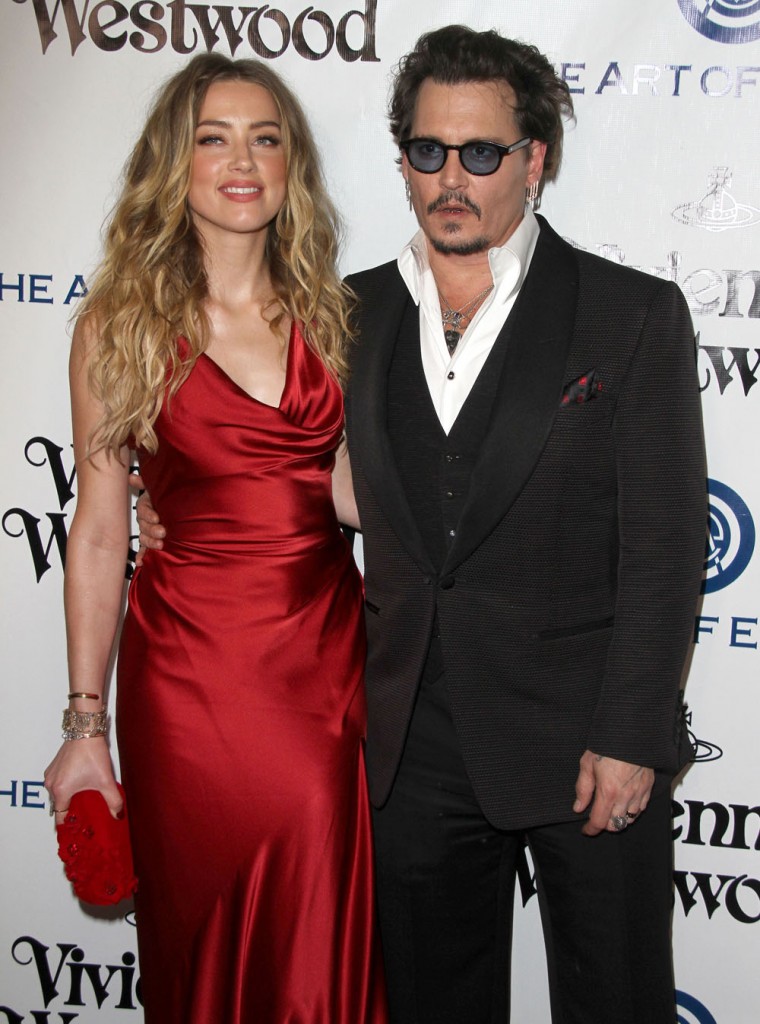 Johnny Depp hits the stage in Portugal after Amber Heard's domestic abuse claims: https://t.co/FNXS8hkUEt pic.twitter.com/tvgyzYXjCA

— EntertainmentTonight (@etnow) May 28, 2016
Photos credit: Fameflynet and Pacific Coast News