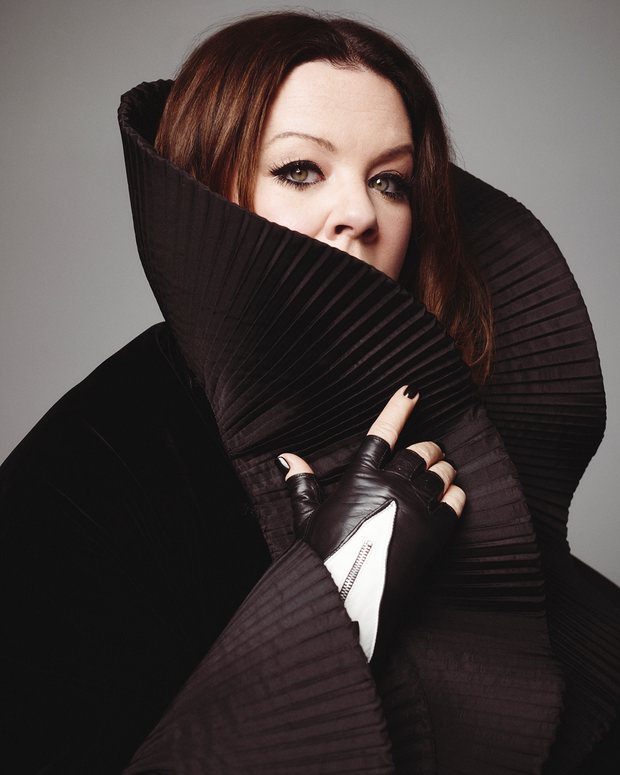 I love the photo above of Melissa McCarthy from The Guardian. I like because I think it is visually interesting but also because I am convinced Melissa is giggling under that ruffle. Melissa next has the highly anticipated Ghostbusters remake coming out on July 15th. As you know, it is creating a buzz not just among fans but also detractors. Whether it is because they don't want to see one of their favorite films remade or they are critical of the all female recasting, people have been vocal in their dislike of the trailer, which I really hope does not come across in the box office receipts. Since her film, The Boss, is just about to open in the UK, The Guardian sat down for a nice in depth interview with Melissa. You can read the whole thing here but below are a few highlights.
On playing 'crazy' characters:
"People say to me, 'These characters are crazy', and I'm like, 'Are they?' Because I've seen three people in Rite Aid drug store act like that. I think when a female character acts more defiant, it's seen as a little more crazy. There are women in the world like this, we're just not used to seeing them portrayed. We generally just see The Pleasant Lady who stands behind her husband going 'Oh, Jack.' But I really love a female character who is not playing by the rules."

On the critic who suggested her husband Ben Falcone 'allows' her to look bad in movies:
"I'm like, 'Are you seriously saying that?' There's so much wrongness there."

On her dad, Michael's, influence on her:
"My dad's attitude made me always like, 'Why not you?' So it just never occurred to me that being a woman, or from a small town, or not being some other being, made me not in the running. What's better to give somebody than a sturdy work ethic and reasonable confidence? I hope to pass that on to my kids. Not that they're perfect in every way, but they've got a shot at it, right?"

On not sharing her cousin Jenny McCarthy's views on vaccination:
"No, my kids have been vaccinated. But, um, whatever your stand is, you can't say that she hasn't put autism in the forefront of everyone's minds."

On the hatred towards the Ghostbusters trailer:
"All those comments – 'You're ruining my childhood!' I mean, really. Four women doing any movie on earth will destroy your childhood? I have a visual of those people not having a Ben, not having friends, so they're just sitting there and spewing hate into this fake world of the internet. I just hope they find a friend."

On the Leslie Jones' character being the only non-scientist:
"I think originally Paul had written me as that part and then he switched, so she could have been white, Hispanic… It was truly just a coincidence. Honestly, Paul was not sitting there like, 'Aha!' Anyway, we're not doing those original characters."

On breaking the rules for plus-sized fashion:
Once she decided to launch her own line, manufacturers told her the rules: plus-size women want only dark colours; they don't like patterns; they never wear sleeves. "I was like, 'I'm the only woman in the room you're referring to, and I disagree with everything you're saying.'" As an unexpected bonus, she says, finally having a wardrobe she loves has helped her give up "those crazy diets". "I'm not fun to be around when I'm on those. I'm cranky with my kids and I'm sharp with Ben. I feel healthy now. It's allowed me to have fun getting dressed again."
Her answer about her cousin's non-vaccination stance was a skillful avoidance of saying something bad about family. Speaking of family, she talks about her husband Ben throughout the interview and every time she speaks of him, it's obvious how much of a team they are both romantically and creatively.
As for the Ghostbusters hate, it seems like Melissa is shouldering the brunt of these questions. I did a cursory check and saw that Kristin Wiig was asked in one interview and Kate McKinnon doesn't seem to have responded to the criticism. Leslie Jones addressed the backlash surrounding her character (by the way, Paul Fieg confirmed Melissa's assertion that he wrote the character for Melissa). But Melissa seems to get a question in every interview. I agree with Martin at DListed that calling the haters lonely internet trolls was not the best way to address the people who disliked the trailer. However it's probably exhausting to to respond to those comments. By the way, Dan Aykroyd saw the reboot and loved it.
"As originator of the original: Saw test screening of new movie. Apart from brilliant, genuine performances from … https://t.co/Z9pcg9ehDF

— Dan Aykroyd (@dan_aykroyd) May 30, 2016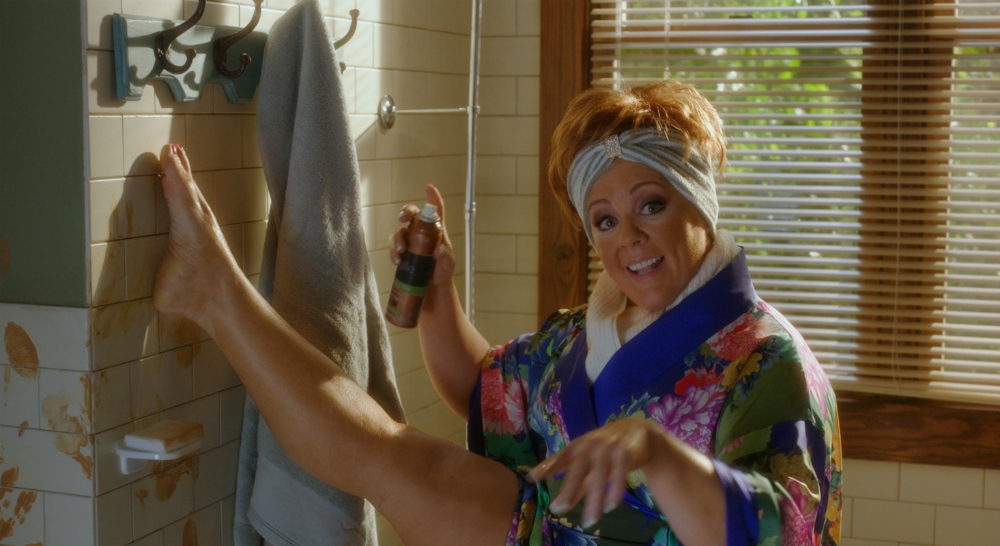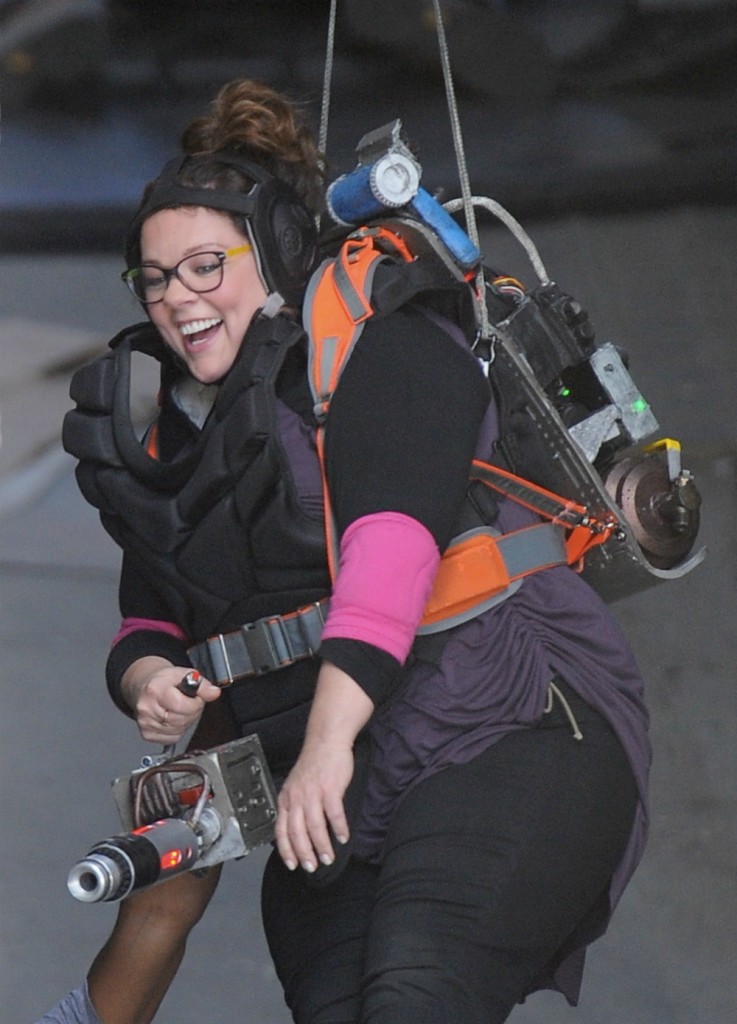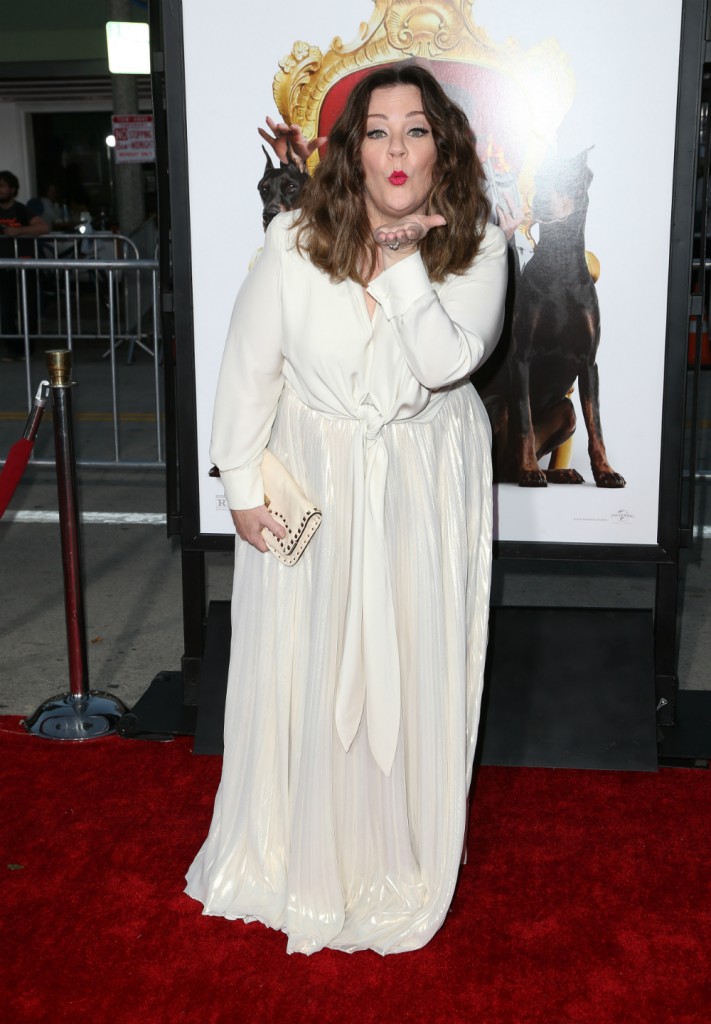 Photo credit: Mary Rozzi for the Guardian and WENN Photos