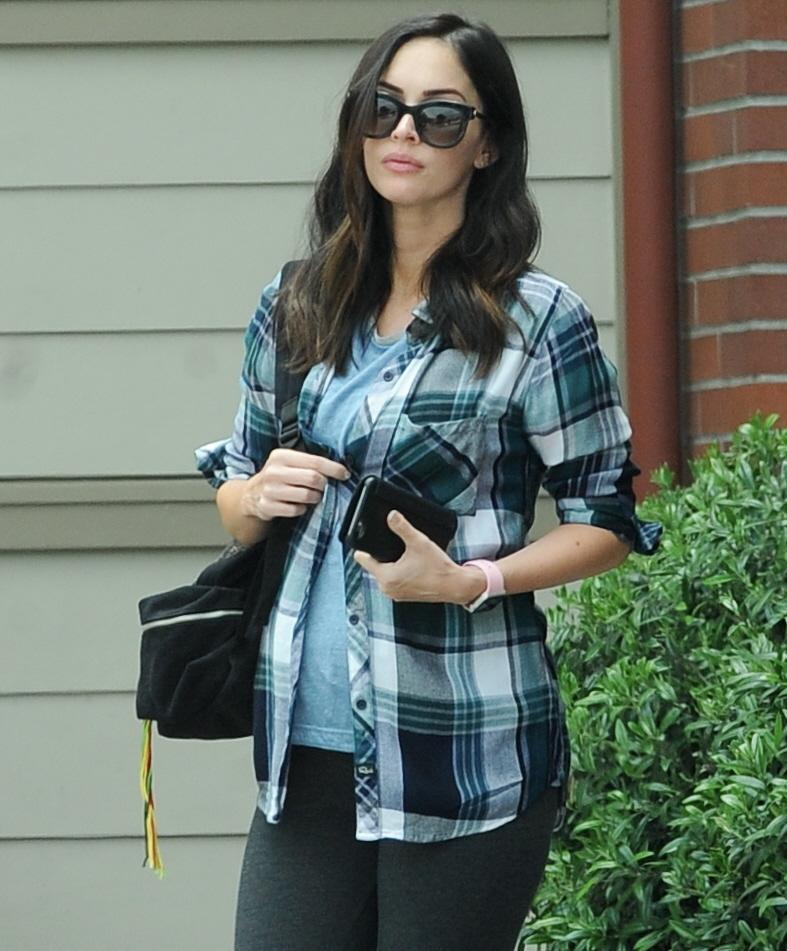 Teenage Mutant Ninja Turtles: Out of the Shadows comes out this week, and it will probably make hundreds of millions of dollars, even though the CGI turtles look like demonic turds come to life. So, Megan Fox will have another hit movie. Her "comeback" after her 2009-10 fall from grace/favor is officially happening. The first TNMT was a huge hit, Megan branched out to comedic roles and she's always in-demand for commercial work and modeling. Megan's also pregnant with her third child, a whoopsie baby fathered by her estranged husband Brian Austin Green. In a new interview, Megan doesn't talk much about BAG, but she does sound pretty happy to be back on top. She even says words about how much her one-time nemesis Michael Bay loves her now. Some highlights:
On Michael Bay: "He loves me so much. He. Loves. Me. I am one of his favourite people. I was at his Christmas party, we were taking selfies. We like each other. I have a good relationship with Michael."

But they had a falling out years ago: "Sure. People change. Things grow. The universe."

Turning 30: "In terms of packing a lot into 30 years, I will soon have three kids, which is pretty crazy. Back to back to back. But my career trajectory? How do I feel about it, what do I think? I don't know… I prefer making comedies or these action movies because I have a lot of fun… It's not that I don't enjoy acting or making movies. I have been really lucky in the movies I have made, but there are other things that I love and I am interested in that I want to explore. I guess 30 years old is a year of awakening for a lot of people so I am learning who I am and finding myself and starting to branch off in new and different directions."

Her new directions: "I am actually a much more academic person than anyone would anticipate and I have a lot of interest in things like, aside from theology and philosophy, I am really interested in archaeology and things of that nature. I have put a lot of time into learning and studying about these things. I am trying to find ways to incorporate that into the platform I have been given as an actor. I think that is as specific as I can get right now."

Her sense of self: "I think I was lucky to have a very strong sense of self (at 18)… I think you have to somehow develop the ability to not be in need of validation from other people's opinions, because you will never get that. From anywhere, but especially not in this industry, because reviews and opinions are too mixed and you are too exposed. Everyone has a voice now because of the internet and social media. Even on CNN… random people's tweets are part of the news stories. The way you are bombarded with random people's opinions is very difficult. You have to be able to become unattached, not detached, but unattached to what that could possibly do to your sense of self. You have to just be centered and maintain a clear bird's-eye-view of who you are and why you're here."
The Michael Bay thing – they both said and did awful things to each other, but it always read to me like they had some weird sexual tension with each other. Bay produces the TNMT movies and it was said at the time (when Megan was cast in the first one) that she had to go to Bay and basically grovel for his forgiveness. But whatever, water under the bridge and now she wants you to believe that Bay loves her completely. As for the rest of it… I think what she says about being "unattached" to other people's views is pretty smart, actually. I've never thought Megan was all that bright, but every now and then and I'm reminded that she actually has some depth, that she's not just a vapid starlet.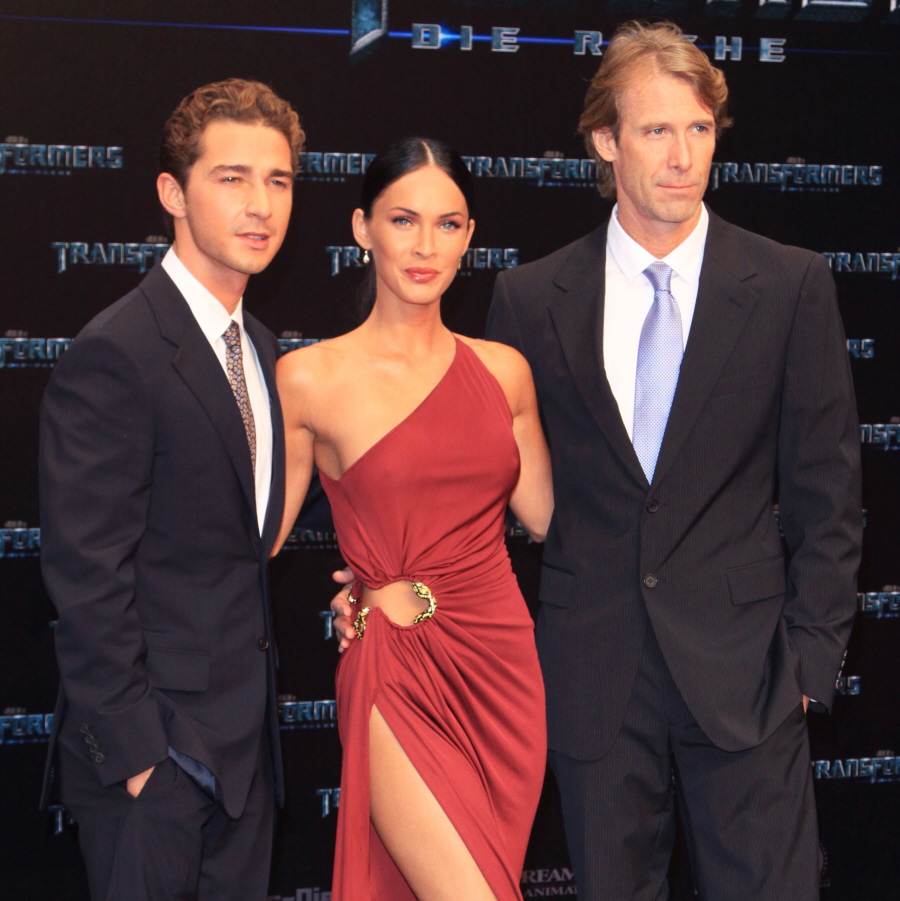 Photos courtesy of WENN, Fame/Flynet.