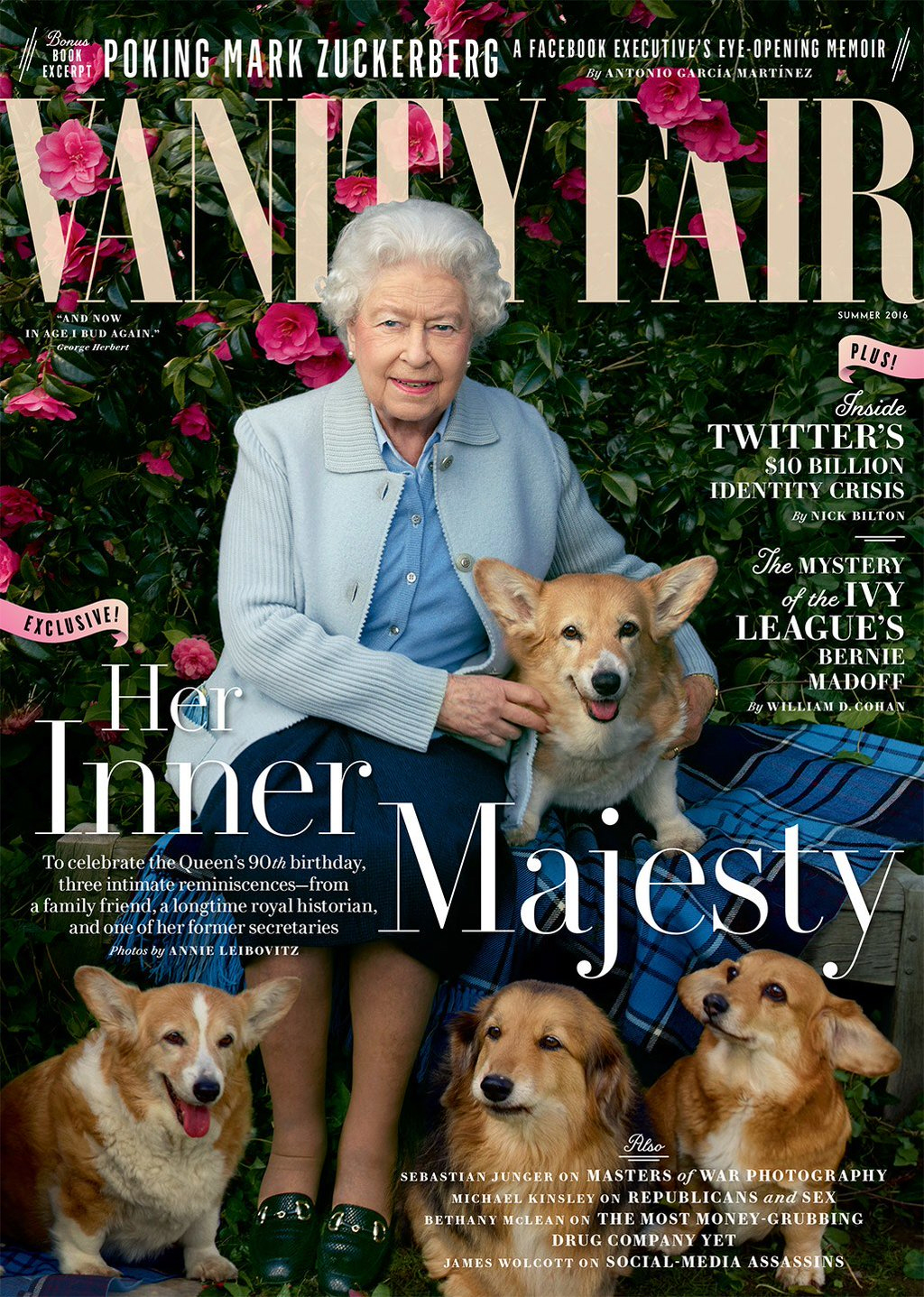 This is so exciting!! Instead of putting a young celebrity on the cover of the July issue of Vanity Fair, VF decided to put Her Majesty, the Queen on the cover. Annie Leibovitz came to Windsor Castle a few months ago to photograph the Queen and various other royals. We already saw some of Annie's exclusive photos in April, including the amazing photo of the Queen with her daughter, the Princess Royal, and the photo of the Queen with some of her grandchildren and great-grandchildren. VF included some never-before-seen photos in their portfolio, including a great photo of the Queen and the Duke of Edinburgh, and this cover shot of the Queen with her dogs. Because the Queen never speaks (on the record) about her business, VF quotes Annie Leibovitz:
"The most moving, important thing about this shoot is that these were all her ideas," says Leibovitz. "She wanted to be photographed with her grandchildren and great-grandchildren; her husband, Prince Philip, the Duke of Edinburgh; her daughter, Anne, the Princess Royal; and her corgis. I was told how relaxed she was at Windsor, and it was really true. You get the sense of how at peace she was with herself, and very much enthralled with her family."

In addition to the portfolio and an accompanying appreciation of the Queen's lifetime's worth of portraits by Laura Jacobs, the issue includes reminiscences by royal biographer William Shawcross and other Vanity Fair contributors, and a report from Michael Joseph Gross on her beloved corgis.

About those corgis: on the cover, the Queen poses with Holly (held) and, from left, Willow, Vulcan, and Candy. (The latter two are both dorgis—the crossbreed the Queen engineered when one of her corgis mated with a dachshund that belonged to her sister, Princess Margaret.) The corgi breed has been a part of the Queen's life since 1949, when she started a program of royal corgi breeding from her first puppy, Susan. The Queen herself oversaw this program through at least 14 generations, over a period of five decades. Although the Palace has made no announcement of it, the Queen has ceased breeding: Holly and Willow were born the year after the Queen Mum's death, and there has been no further breeding since then.
Re: the corgis… it was widely reported last year and this year that the Queen isn't going to take on any more dogs, and she's not going to breed her personal corgis any longer because she wants to leave no corgi behind. Meaning, she doesn't want a huge menagerie of dogs left behind when she passes. Holly, Willow, Vulcan and Candy are her final dogs.
I genuinely love these shots of Anne and her mother, and the Queen and Philip.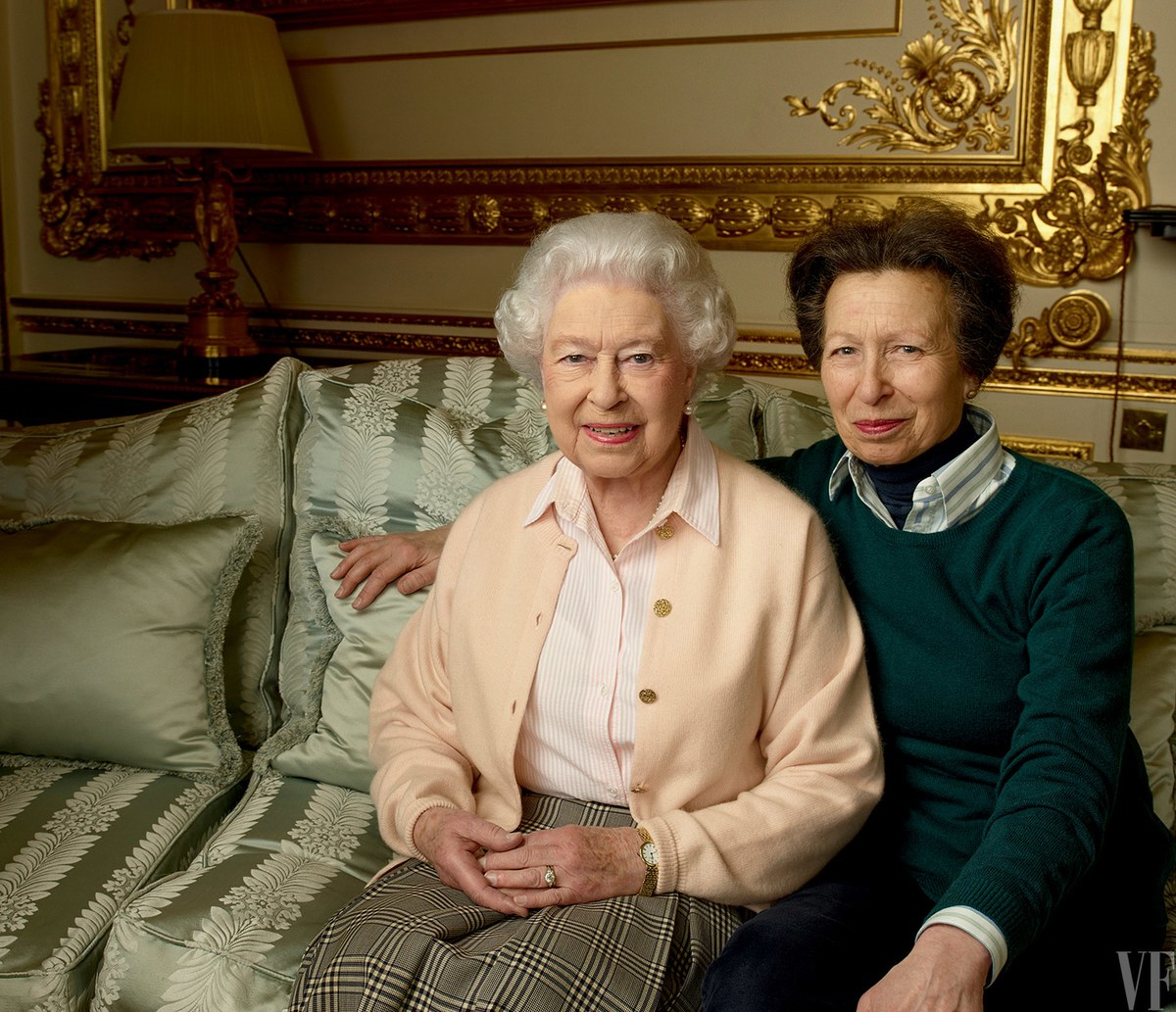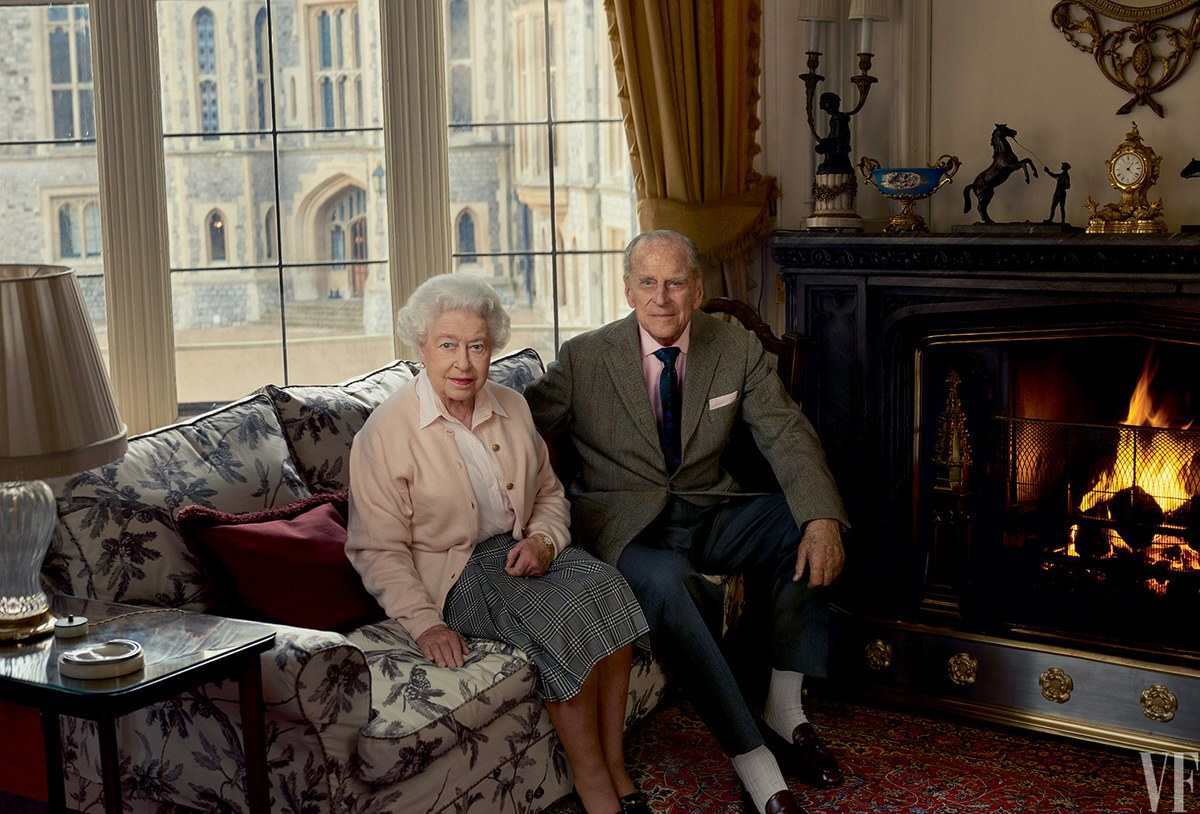 Photos courtesy of Annie Leibovitz/Vanity Fair.