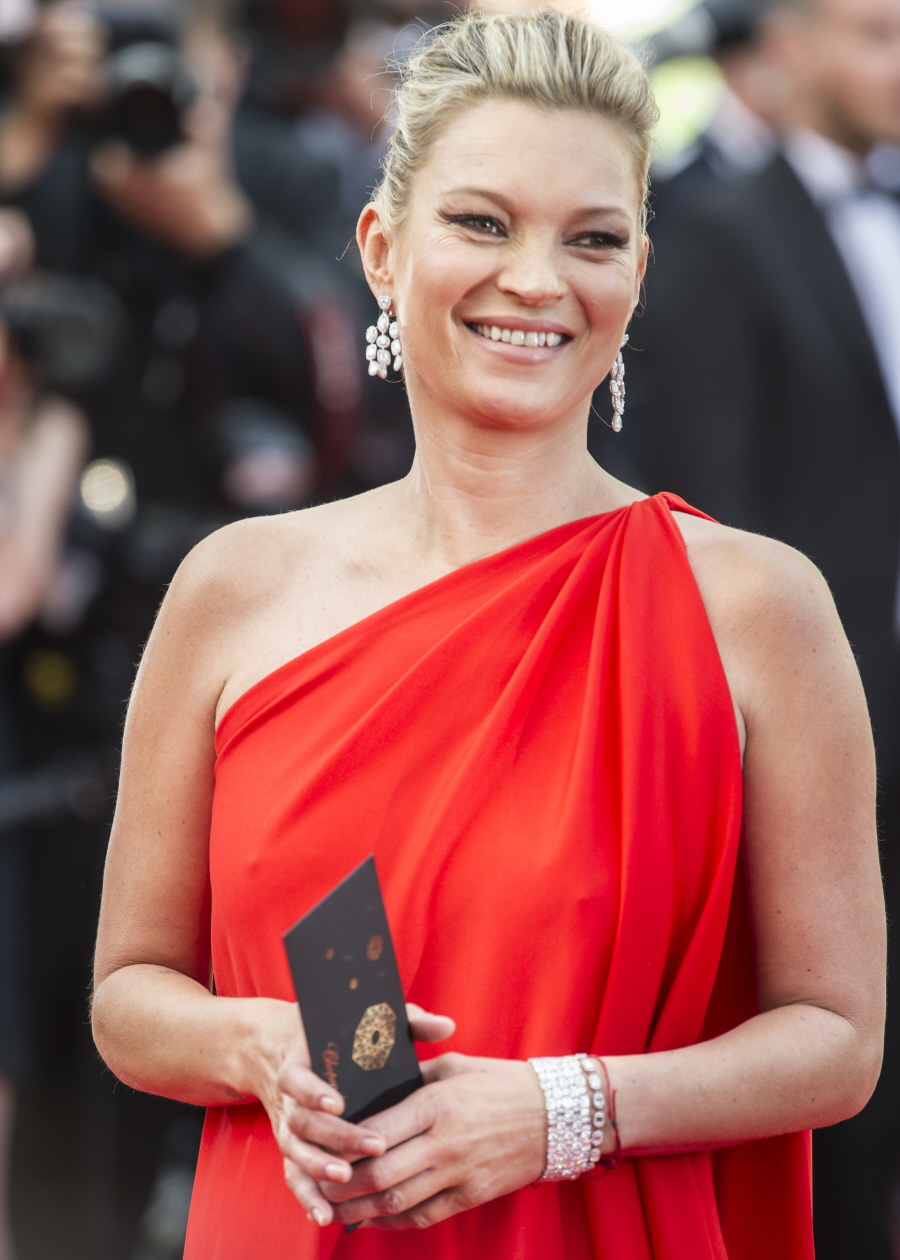 Kate Moss's marriage to Jamie Hince fell apart last year. By July 2015, they were living apart and by the fall, they had both reportedly moved on with new lovers. Their breakup was not without drama, and reportedly they both cheated, which is… not surprising? The only thing that surprises me is that adultery was a dealbreaker for Kate and Jamie. In any case, Kate moved on with a 28-year-old whippersnapper, Count Nikolai von Bismarck. Seriously. But now the British tabloids are saying that Kate and the Count are done and that she might be spending time with the son of her close friends. The son is only 18-years old. Oh, Kate. NO!
The scene is not unfamiliar: a tousle-haired Kate Moss careering around the Cotswolds in an open-topped sports car, a handsome young man by her side. Yet the man in question isn't the supermodel's most recent boyfriend, 28-year-old Count Nikolai von Bismarck. Incredibly, the fresh-faced man zooming around the country lanes with Kate in a vintage MG Midget is even younger: just 18 to her 42. Moreover, he is the son of her great friends, Love Actually film director Richard Curtis and his partner Emma Freud.

Enter Jake Curtis, who seems only too happy to squire Miss Moss around the countryside since the collapse of her relationship with Nikolai, a wild party animal who admitted drinking cow's blood for breakfast. The contrast between the worldly Miss Moss — a divorcee who has been linked with 50 famous men — and young Master Curtis could not be more striking. Until just last year, Jake was a public schoolboy studying at £22,644-a-year St Paul's in London. The fact that he is on a gap year means that he, like Kate, is footloose and fancy free. So is he Kate's latest toyboy?

While the handsome young man responded to questions about his relationship with Kate with a simple 'No comment', his sister, Scarlett, wasn't quite so discreet. The 20-year-old posted on Facebook: 'They say gap years are all about finding yourself, about discovering who you really are, and it appears Jake Curtis has finally found his true self…' Apparently teasing her brother that he has turned into Kate's replacement boyfriend, she added: 'Count Nikolai von Bismarck it's a pleasure to welcome you to the family…'

One of Kate's friends tells the Mail: 'Yes, it is true that she and Nikolai are not currently together. And it's also true that she's been enjoying spending time with Jake, who is clearly potty about her. She's had a thing about younger men ever since she hit 30. It's like a badge of honour to her that she's with the hip young crowd and not turning into an old fogey. And if you know anything about the Freuds, they're hardly the most conventional bunch where relationships are concerned.'
You can see some photos of Jake here at the Mail. The Mail went on to point out that Kate has been tight with Richard Curtis and Emma Freud for decades, since before Jake was even born. And Richard Curtis has even said that he has a crush on Kate. Of course, it could just be that Kate is looking after Jake while his parents are away – Richard and Emma are currently living/working in New York, and I guess Jake is in the middle of his gap year before university? So is it happening? If it is happening, I suspect it's more of a fling on her part. While I think Kate would totally bang an 18-year-old, I also think she would shut it down if this kid developed feelings for her.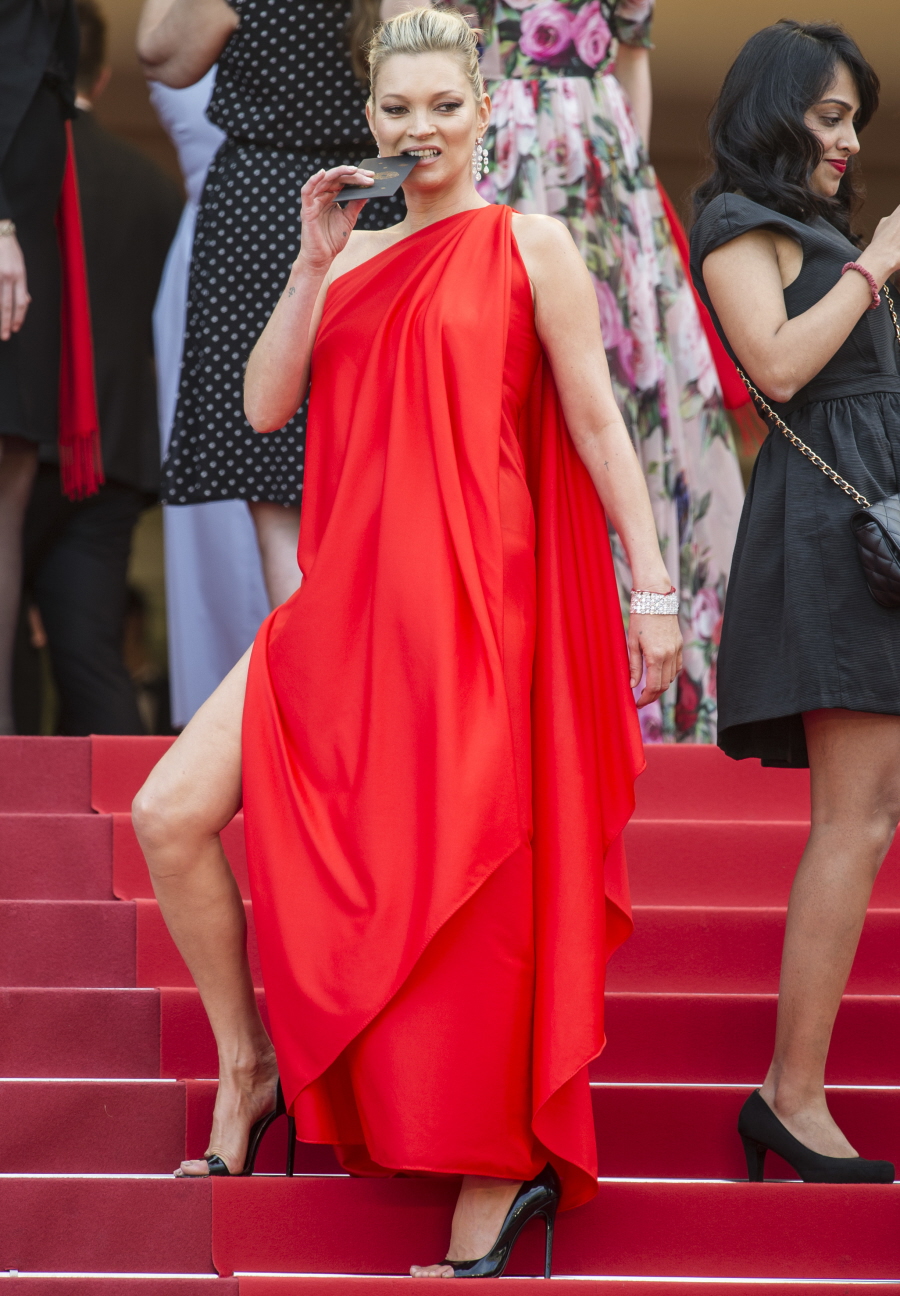 Photos courtesy of WENN.