This is good news, maybe? Kirsten Dunst and Garrett Hedlund split up a few months back, this time for good. There were a lot of rumors about who got dumped and whether there was anyone else involved. But now, a few months after the split, there's a new, exciting and possibly shady new chapter to the saga: Kirsten is dating Jesse Plemons, her Fargo costar! There were photos of Jesse and Kiki out and about in LA over the Memorial Day holiday – go here to see the pics. They were obviously couple-y and they even got pap'd kissing.
If you watched Season 2 of Fargo, this news probably makes you pretty happy. Both Jesse and Kiki did great work in the show, and they played an entirely believable married couple in the 1970s. While their on-screen marriage wasn't perfect, I really loved their relationship and the way the two actors worked with each other. They had a lot of chemistry. And so now I wonder… were they happening while they filmed Fargo? Or did they start up after the show, and after her split with Garrett Hedlund? Is Jesse Plemons the reason for the split? Hm.
Also: Jesse is 28 and Kiki is 34. I thought they were the same age, and he often comes across as "older" to me. He's also an actor making some very smart career choices. Pretty great for a guy who is mostly known as Meth Damon.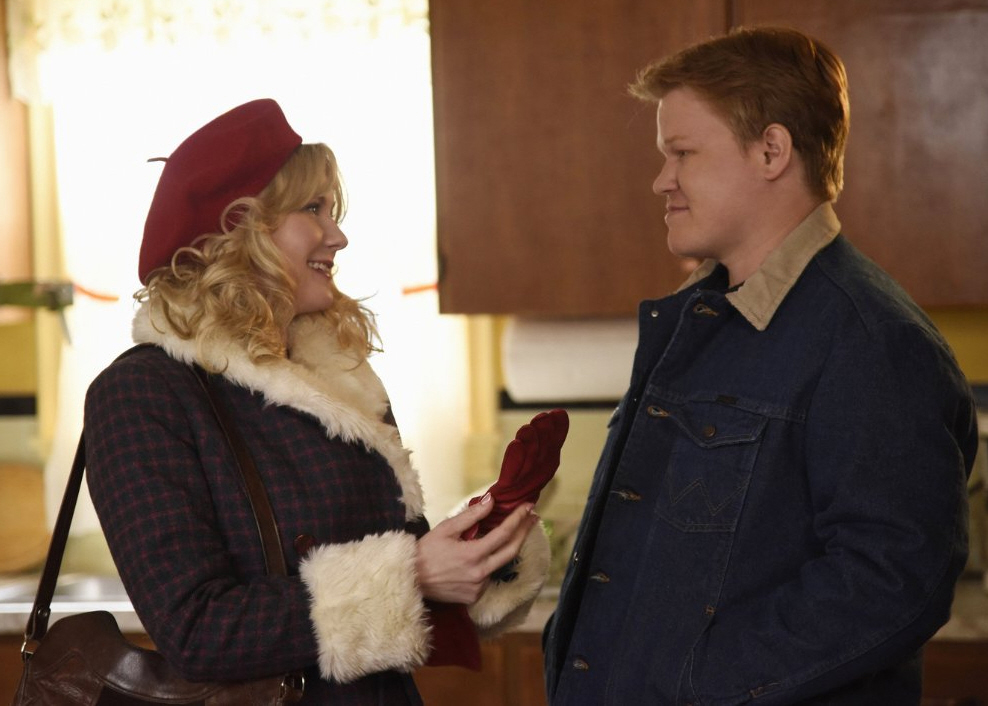 Photos courtesy of Getty, Fame/Flynet, WENN, FX.